Customer success stories.
See how our amazing customers are using Supermetrics to make
better marketing decisions and grow their businesses.
Nestlé, the global FMCG giant, is using Supermetrics for Google Data Studio to automate marketing reporting and save up to 80% of time spent on manual reporting. See how the Nestlé team replaced siloed reports with real-time data.
How do you measure disruption? TBWA\Helsinki are using Supermetrics to track the performance of their clients' campaigns, from research & data collection to monitoring & reporting.
Digital agency Katté & Co used Supermetrics for Google BigQuery to create a marketing data warehouse. This has led to improved data consistency, upskilled the Katté team's data competences, and saved the company both time & money.
Discover how smart bicycle company, VanMoof, gained big advantages in speed, efficiency, and consistency of data by building their own marketing data warehouse in Google BigQuery with Supermetrics.
This New York based agency used Supermetrics for Google BigQuery to stay agile and focus on marketing initiatives - without having to employ traditional data managers.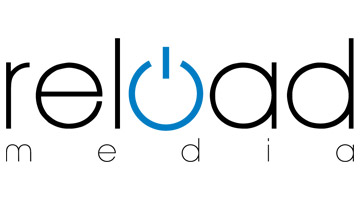 Discover how digital marketing agency Reload Media has increased their reporting efficiency by 25%, streamlined their processes, and made their marketing reports more reliable, flexible and human-error free.
Sleeping Giant Media have reduced their client reporting from 7 days to several hours with Supermetrics. Discover how by automating their reporting they were able to grow their business and increase client satisfaction.
Discover how Supermetrics helped one of the world's biggest children's charities achieve "master data management" and save +£10k/year.
Discover how HubSpot partner Vuelo6 achieved 100% reporting automaton, saved 53% of time on client reporting, and earned greater trust from clients through closed-loop reporting.

See how this boutique SEO & Performance Agency saved 1000+ hours in backend work with Supermetrics for BigQuery.
Heinemann is a 40-year old publisher of educational resources. See how their marketing team has automated the creation of their CEO's marketing report combining data from HubSpot with Google Ads and Google Analytics using Supermetrics.
Discover how marketing analytics agency Siavak has used Supermetrics for Google BigQuery to overcome previous reporting limitations and diversify their offering with the help of cost-efficient data transfers.
Before Supermetrics API, the Dentsu Norway team spent up to 60 hours on getting production-ready data from a single data source API. Discover how the team increased their operational efficiency and dashboard output with Supermetrics.
Web Profits is a digital growth consultancy based in Australia. Discover how their teams create custom reports for every single client with Supermetrics, including for SEO, eCommerce, funnel stage, region, and more in this customer success