Getting traffic on your website is great, but it's not everything. Ultimately, if you aren't able to turn clicks into conversions, your business isn't going to grow.
But the big question is: How do you get more conversions?
By building an effective conversion funnel.
Of course, that's easier said than done. If you're struggling to boost your website conversion rate, here are some tips that can help you.
In this post, let's take a closer look at how you can convert your site visitors into customers.
These eight ecommerce conversion rate optimization tactics can help you boost your sales, get more revenue, and grow your business.
1. Locate the bottlenecks in your process
Before you set out to improve your ecommerce conversion funnel, you need to figure out the problem areas that need improvement.
The first step is to understand how users engage with your website.
Use a heatmap to see where users click on your landing page. In addition to this, you can leverage scroll maps to see where people are bouncing off your website.
A good idea is to shorten the landing page to the length where visitors drop off. You can also add a prominent CTA at these points.
Once you understand user behavior, you can experiment with designs, CTAs, content, and more. Run A/B tests to see what works well to boost your conversions.
2. Use high-quality images and videos
When buying a product online, users can't touch the product or try it. The only way for them to get a better idea of what the product looks like is through the images.
Using high-quality images and videos can help you capture the attention of users. Make sure you upload multiple images and videos on your website to showcase your product well.
This kind of media can go a long way in acquainting users with your product and influencing their purchase decisions.
California-based jewelry company, Brilliant Earth has used beautiful images for all of their jewelry. What's more, they also have an interactive video option. Using this feature, users can rotate the picture to get a better view of the jewelry from different angles.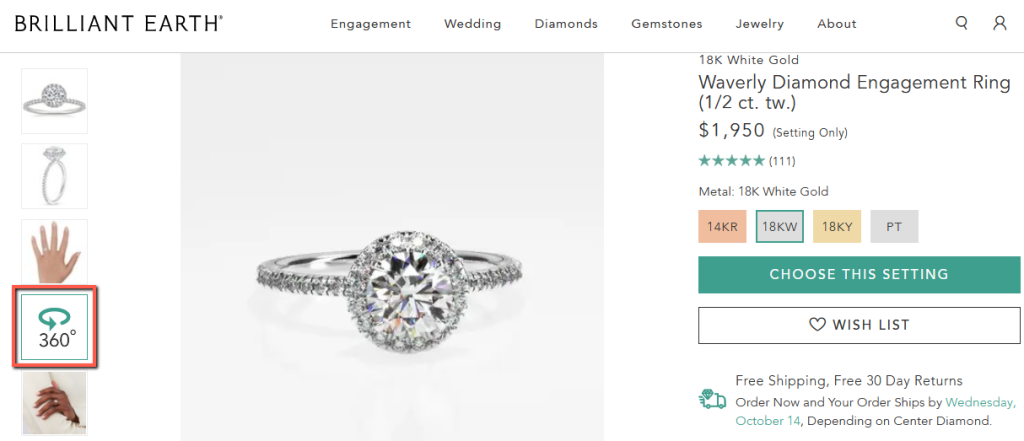 3. Write detailed product descriptions
When it comes to marketing for ecommerce brands, good product copy is a prerequisite to get more conversions.
It is a great way to tell users what they can expect from your product.
While writing your product copy, be concise. You want to give out as many details as possible without being wordy. Also, keep in mind who your target audience is.
Write your copy in such a way that you can cover any questions that they are likely to have. Also, make it a point to highlight the benefits of the product.
Here is an example of copy that addresses user concerns and highlights the benefits of their outdoor grill at the same time.

4. Show customer reviews
Reviews can be a great way to provide social proof to your customers. To get an unbiased perspective, users rely on reviews to gauge if a product is worth buying.
To gain the trust of your target audience, reviews are crucial. When you are designing a product page, make sure you add a section for customer reviews. It should be prominently displayed so that users can find this section easily.
Zappos shows the customer ratings for each product at the top of the image. It's one of the first things that users get to see on each product page.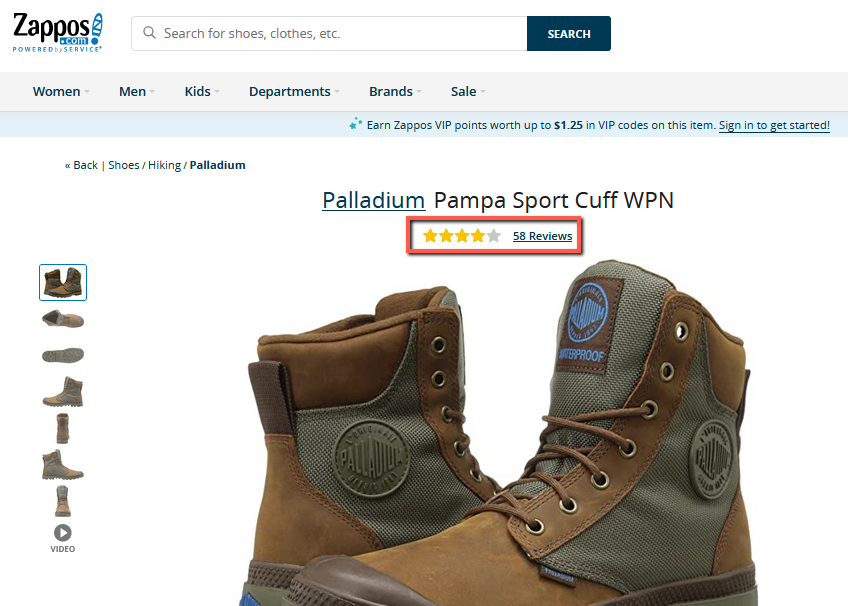 5. Simplify your checkout process
If you want to turn clicks into conversions, you need to make sure that the purchase process is as smooth as possible. If the checkout process has too many steps or is confusing, users may get exhausted and lose interest.
For starters, make sure that you are only requesting that users fill in information that is absolutely required. Details like name, address, email address, and payment information should be enough.
To simplify the navigation process, you can reduce the total number of web pages that users have to go through for the checkout process.
Take a leaf from Amazon. They have a very simple, three-step process. It's quick and easy. You should strive to have such a checkout process for your ecommerce website.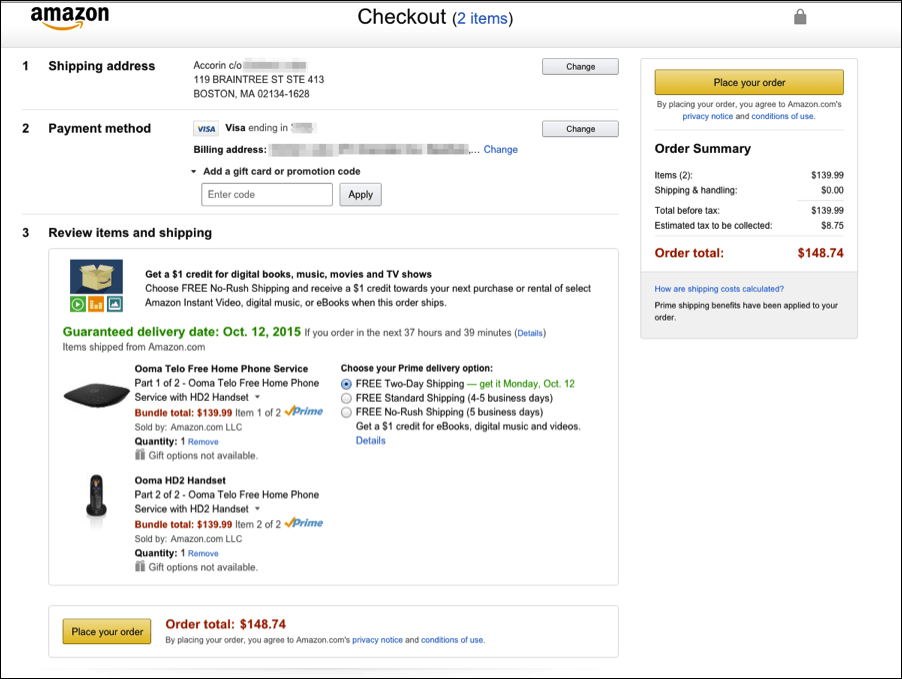 6. Follow up with cart abandonment emails
As an ecommerce marketer or business owner, it's disappointing to see users abandoning their carts. But even if a user goes away, not all is lost. You can still reach out to them via email to remind them to finish their purchase.
For this, you can leverage specialized platforms for email marketing and cart abandonment. Using these platforms, you can send follow-up emails to users who have abandoned their carts. Since the entire process is automated, you don't have to keep track of all users and their purchase behavior.
When you craft a cart abandonment email, pay extra attention to your copy. Make it compelling to catch the reader's attention and get them to take action.
Online retail company, Away, uses humor to make their cart abandonment emails more entertaining.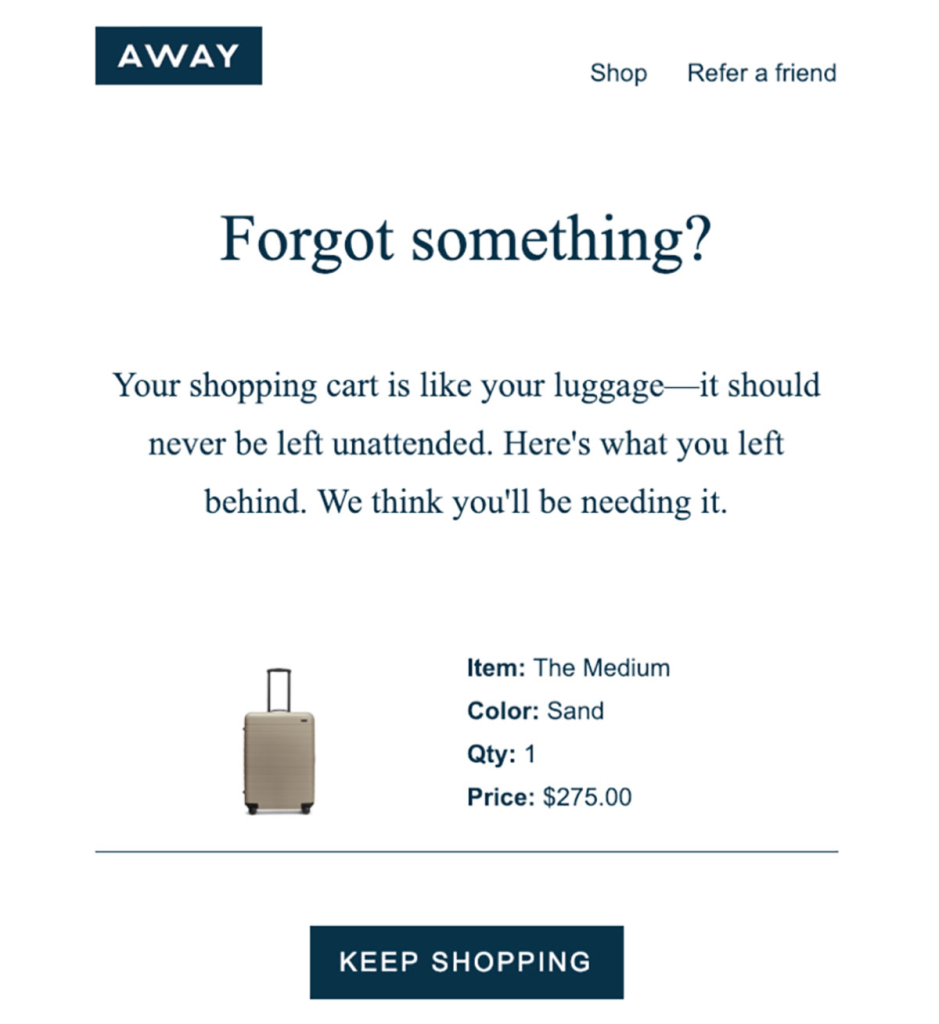 7. Offer multiple options for payment
The payment methods that are available on your website can be an important factor that may affect conversions. For instance, say you only allow users to pay via a credit card. If they don't have one, they can't buy the product even though they want to.
That's why it's a good idea to offer multiple options for payments. Here are some of the payment options that you can offer:
Cash on delivery
Online payments via PayPal, Stripe, and other services
Gift cards
Credit cards
Debit cards
8. Optimize your website for mobile devices
One of the biggest ecommerce technology trends is the shift towards mobile devices. People are using their phones to shop. If your website isn't mobile optimized, you may not be able to reach out to such users.
Start by ensuring that your website is mobile responsive. Some users may be using tablets, while others may be on their smartphones. Regardless of their screen size, your website should be responsive enough to fit their screens.
Not only will this help provide a great user experience, but it can also help your overall search engine optimization (SEO) efforts. If you have the resources, you can also consider developing a special mobile app for your brand to boost conversions and loyalty.
Ready to turn your website visitors into customers?
To convert your traffic into revenue, you need to work on ecommerce conversion rate optimization—either in-house or with the help of a CRO agency. When it comes to conversions, even small details like the placement of your CTA or a few phrases in your copy can make a world of difference.
It's also important to provide a detailed description of what your product does. Furthermore, you should add high-quality images and videos to give them a better idea of your product.
When it comes to conversions, user experience is also very important. Make sure that your website is responsive so that users can access it from different devices.
Also, make sure that the checkout process is easy and doesn't require the user to go through too many pages or fill out unnecessary information.
You want to simplify their shopping experience as much as possible.
To stay at the top of your game, run A/B tests and check heat maps to see what's working in your favor. Their reports can give you insights into what you can do better.
Lastly, be patient.
Boosting your conversion rate isn't going to happen overnight. You'll have to be consistent with your efforts to see noticeable results.
Editor's note: Try Supermetrics with a 14-day free trial to easily stay on top of your ecommerce store's performance.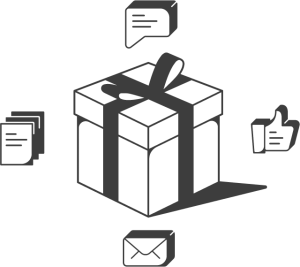 Try Supermetrics for Data Studio
Build interactive ecommerce reports in minutes with Supermetrics for Data Studio. Start your free trial today.
Start free trial
About the author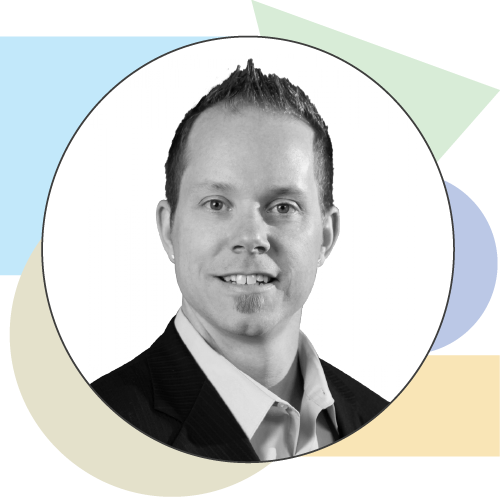 Shane Barker is a digital marketing consultant for 15 years with an emphasis on influencer marketing in the last 5 years. He is specialized in sales funnels, targeted traffic, and website conversions. He has consulted with Fortune 500 companies, influencers with digital products, and a number of A-list celebrities.