Dec 2, 2020
SEO best practices for ecommerce: how to improve your website performance
6-MINUTE READ | By Stacey Wonder
[ Updated Mar 13, 2023 ]
Having an ecommerce website is a good first step. However, you also need to make sure your ideal customers find your website. The best way to do that is through search engine optimization or SEO.
Optimizing your ecommerce website for organic search traffic allows you to improve your key metrics without spending a fortune on promotion. Below, I'll share six tips for doing just that.
1. Study your target audience
Defining your target audience is a key step in any marketing initiative. Knowing who you're trying to reach and serve helps you reach your business goals.
In ecommerce, the basic characteristics of your target audience are age, gender, location, interests, needs, and pain points. To correctly determine the target audience, you can study your existing customers.
To understand who your customers are, you can look into:
Your CRM
Google Analytics (provides demographic and geographic data, as well as information about the interests of the audience)
Company social media accounts
And if you have more questions than quantitative data from these platforms can answer, you can always run a survey on your website or reach out to some of your customers to ask if you can interview them.
2. Find relevant keywords
Once you have a thorough understanding of who your best customers are, it's time to look at keywords, i.e. the search terms your customers type into Google (or other search engines) when they're looking for a product or service like yours.
The goal of your keyword research is to come up with a list of search terms that you'd like your website to rank for in search results.
For this step, you can use tools like:
Google Keyword Planner
Semrush
Ahrefs Keywords Explorer
Editor's note: If you're using Semrush and would like to automate your keyword research process, check out this tutorial.
You should try to choose keywords that you can actually rank for. A good rule of thumb here is that you target keywords that have a difficulty score that's close to your website's domain authority score.
Let's say that your website's domain authority score is 54%.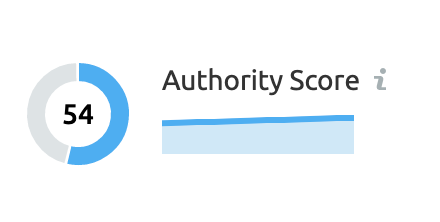 Instead of going after keywords that have difficulty scores of over 70%, you should try to find keywords that are in the 55%-65% range, as you're much more likely to get your website to rank for those. 
A good tip here is to favor niche keywords instead of generic ones, as niche keywords typically have less competition. One way to niche down is to target long-tail keywords, i.e. longer search terms that typically have higher purchase intent behind them.
For example, let's say your company sells cosmetics. You can probably guess that getting anywhere near the top of the first page for this keyword would be very difficult for your small ecommerce business.

(KD % stands for keyword difficulty.)
However, if your company specializes in ethically produced cosmetics, it's worth focusing on this niche.
Sure, there'll be less search volume for the query "natural luxury cosmetics" but the keyword difficulty of this niche keyword is also within your reach.

After you're done analyzing different keywords, you should be left with a list of relevant keywords that you can realistically rank for.
3. Create unique content
Choosing the right keywords is only half the battle. You'll also want to create unique content that not only impresses your website visitors but also helps more and more people find your website through search engines.
Search engines love the unique and useful content that people read and send to friends. These behaviors encourage search algorithms to improve the site's ranking.
Instead of closely copying what your competitors are doing, you'll want to create better content for your chosen keywords.
SEO requires quality content. The easiest way to create quality content is to take care of your users. Share ideas, tips, and tricks that will help the user make the most of your product.
A good example is the SignalBoosters blog. The company sells signal amplifiers. And their website manages to educate their visitors about such a highly specialized product.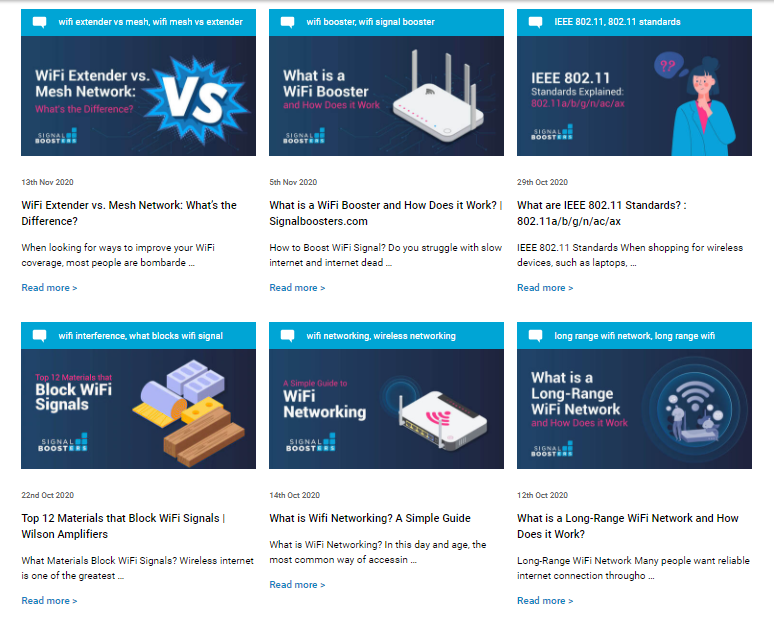 Similarly, the popular marketplace Etsy maintains a blog that offers useful advice to its readers. This increases loyalty, stimulates demand, and has a positive effect on SEO.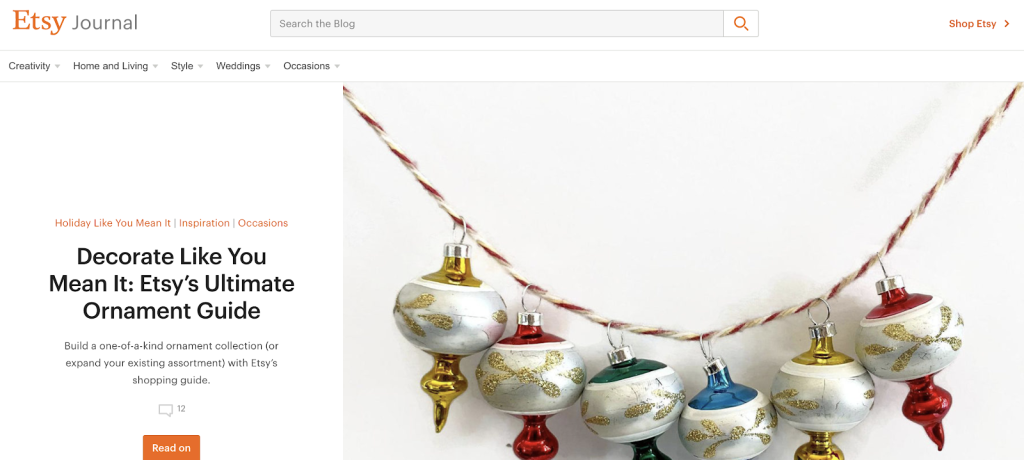 4. Make sure your website design is user-friendly and attractive
Search engines reward sites that users seem to like. And that's why your task is to create an attractive, simple, and enjoyable website.
To do that, make sure you're website is:
Mobile optimized
Fast to load
Easy to navigate
Nice to look at
Well-designed in terms information architecture and layout
To do this, you can create your own design with an ecommerce website builder or use free website templates. Each of these methods has its own advantages. The first one will provide maximum flexibility, while the second one allows you to get an optimized solution in a short period of time.
5. Optimize your URLs
Next up, you'll want to make sure that your website's URLs are also optimized for organic search.
For example, long links are not user-friendly. People prefer short and catchy URLs that are made up of a few easy-to-understand words.
According to Serpstat, the recommended link length is about 75 characters. Pages with URLs up to 120 characters also show good indexing rates.
6. Use alternative texts for images
Alt texts are descriptions of the images on your website. They're displayed when the picture can't be loaded for one reason or another. They also make your site more accessible, particularly for visually impaired users.
Alternative texts are used by search engines when they're crawling your website. And that's why filling in the alt attributes correctly is one way to improve SEO.
Following these few tips will help you get your alt texts right:
The recommended length for each alt text is up to 125 characters
Try to describe the images as accurately as possible
Use important keywords but avoid keyword stuffing
Don't include the word "image" in the alt text because search engines understand that you're describing an image
Conclusions
SEO is more than just adding keywords to your website. Search engines strive to provide users with the best experience and reward sites that are optimized not only for the right keywords but also for frictionless navigation and purchase processes.
And just like with all other aspects of marketing, audience understanding is key to SEO success. And that's why the better you manage to serve your users and their interests, the more likely it is your website will start ranking for important keywords.
Editor's note: For more tips on how to stay on top of your SEO data, check out this article, where three agency marketers share their best tips for building SEO reports and dashboards.
Turn your marketing data into opportunity
We streamline your marketing data so you can focus on the insights.