May 26, 2020
How to create content for affiliate marketing that ranks?
11-MINUTE READ | By Johannes Rastas
[ Updated Mar 9, 2023 ]
Why do most affiliate blogs fail to attract traffic? It's not because they haven't produced enough long-form content but rather due to not having anything original to say. Your content for affiliate marketing needs to add unique value to the topic. Your affiliate landing page adds an extra step to the funnel, so make it count.
How would you evaluate good affiliate content then? We pointed out in our previous post that as an affiliate marketer your focus should be on driving conversions instead of increasing traffic. So, what you need from your blog content is to attract qualified traffic that drives conversions.
In this article, you will learn how to avoid creating content around overly broad, generic topics that add zero value to your readers and attract minimal traffic to your affiliate website. Instead, I will outline an intent-focused content strategy that helps you bring conversions by identifying unique details to back up your claims and add originality and authority to your content.
How to use details to add originality?
From a keyword perspective, it's better to target long-tail and high-intent keywords as they're more specific and more likely to satisfy the intent of all users who search for that keyword on Google. But when we move beyond topic to the actual content, how do you make sure that your article satisfies this intent in such a way that your readers can convert into customers.
Here are some techniques to do that:
Explain why your claims are accurate

Show examples and use cases

Share the results of your experiments

Make unique and opposing claims
An example
Let's take an example. A claim: "Search intent is more important for your keywords than search volume." This could even be followed by a recommendation: "To achieve success in content marketing, you need to focus on intent." But does content like this add anything new and useful?
You can find multiple articles on well-established websites that discuss SEO topics such as how to optimize for search intent.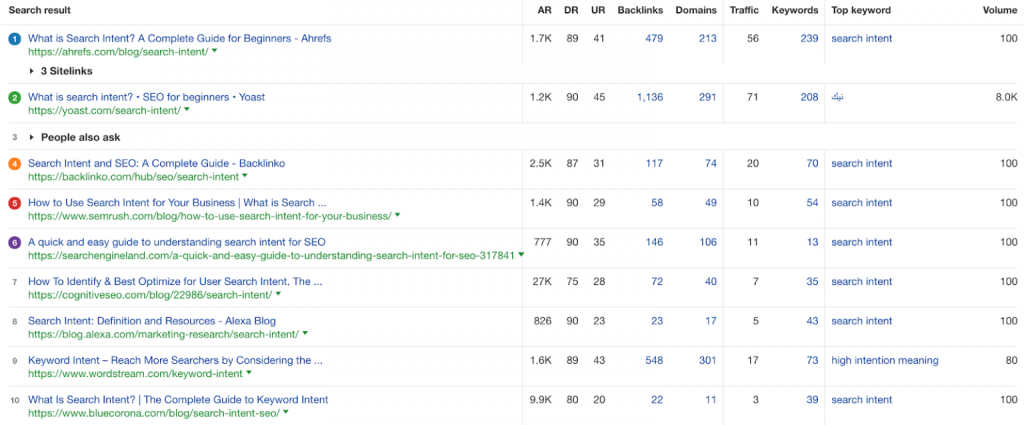 To add details and value to this topic, you could explain why intent is more important than search volume and in which cases specifically. For example, an affiliate website gets money from referrals, so conversions should be your priority. And to optimize for conversions, you need to understand your prospects' search behavior, i.e. you have to identify their intent and offer content that satisfies that intent.
You could then continue with more details by answering other why and how questions and by providing unique examples from your own experience. For example, optimizing for high-volume keywords is not a good strategy for small websites because you cannot compete with the big players who can have thousands of backlinks for a single article. And that's why it's better to target long-tail and high-intent keywords which are more specific but have lower volume. If possible, you could share a keyword research example to prove your point to your audience.
With these details, you have already moved away from shallow, generic content to more in-depth content marketing that's much more likely to get your articles to rank high on Google and attract qualified traffic.
How to write content for affiliate marketing that stands out?
Because the majority of blogs recycle the same ideas from other websites, it means that there's less competition for entirely unique content. This is why uniqueness is your key to standing out.
In the previous section, I explained what techniques you can use to add details to your content that satisfy the search intent of your audience. The next question is how to acquire such details.
We all understand the power of data when it comes to increasing efficiency. Ideally, all business decisions should rely on available data. While in many cases it might remain untapped, you should leverage data and statistics as much as possible to make your affiliate blog content stand out.
Run your own experiments
It doesn't matter if you don't have access to any company data and only rely on your own blog. Anyone can gather unique data, connect with experts, or present unique insights about their niche. It simply requires that you carry out the research and have something unique to offer. If you're producing a review or comparison post, use free trials to test those tools before writing.
You can also run multiple tests on your blog and collect the data from those tests. It could be testing related to keywords, conversions, CTAs, banners, or different types of content.
Reach out to experts
Or you could reach out to experts on platforms such as HARO and ask their opinions. Many SEO tools such as Ahrefs, which was used here, have a content explorer feature that gives you a list of the top authors on any particular topic. Below is an example of top authors who have written on search intent.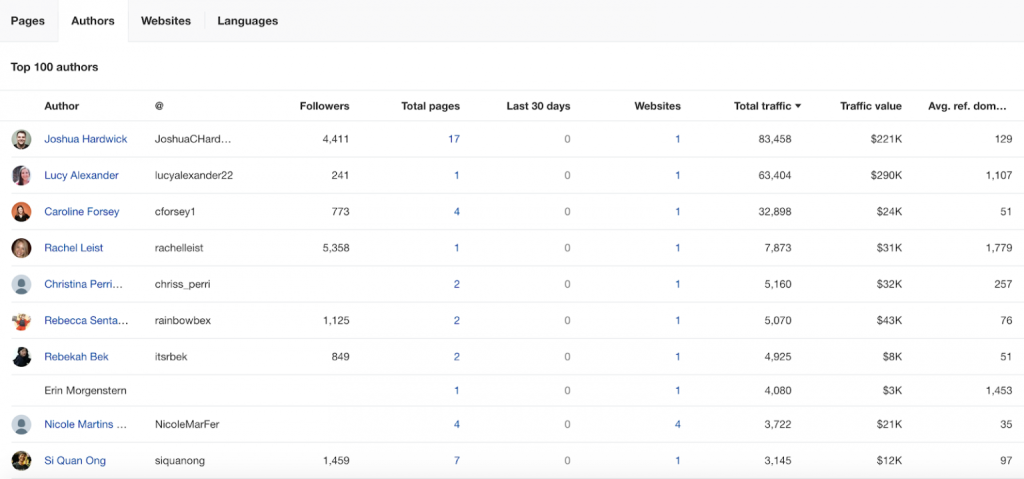 Find unique angles
You can also find a new angle and say something no one has said before. Or simply make an effort to explain complicated topics in a simplified way and optimize your content for zero click searches. Featured snippets are ideal not only for standing out but also for building authority.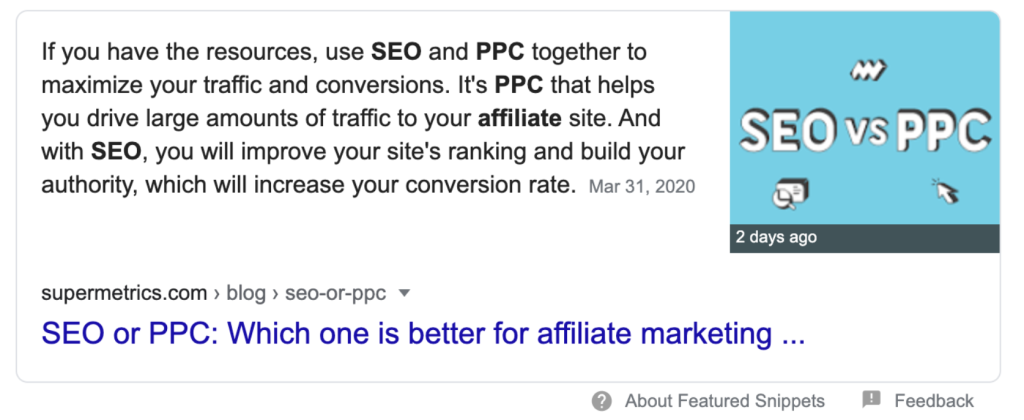 How to build your content authority with details?
To gain recognition as a blogger, you're better off learning about your target audience and optimizing your topics for their intent rather than prioritizing high-volume keywords. A search volume-driven strategy has a tendency to favor beginner-level keywords, which is far from ideal.
Especially in B2B content marketing, customers have advanced knowledge and are not looking for generic articles that advise them how to do their job better. Instead, details are what give your content authority.
Trending topics can sometimes offer a good opportunity to target keywords that have a high search volume, at least temporarily, but are not saturated with competition and are therefore easier to rank for. But unlike evergreen topics, their traffic volume tends to drop over time.
Adding details without industry experience
What if you don't have enough industry experience to share advanced knowledge? No problem, you can also lend authority from experts. Earlier, I mentioned the HARO platform, which is an ideal tool for connecting you with expert sources. It's much like being a journalist who is looking for people to interview and feature their insights on a specific topic. But you need of course some domain authority to engage these experts since they will get a backlink from you in return. The value of such articles comes from authority. The featured experts can describe the topic from their personal experience and provide details you would otherwise have no access to.
Covering untouched topics
Another way to build authority with unique details is to cover topics that almost no one else has touched before. Our affiliate dashboard article is a prime example. Reporting templates and dashboards are the backbone of our blog but there aren't many dashboard articles tailored to affiliate marketers specifically. With a global search volume of 1.9K, as shown in the keyword overview using Semrush, the keyword showed enough potential, even though the volume in the U.S. alone seems rather low.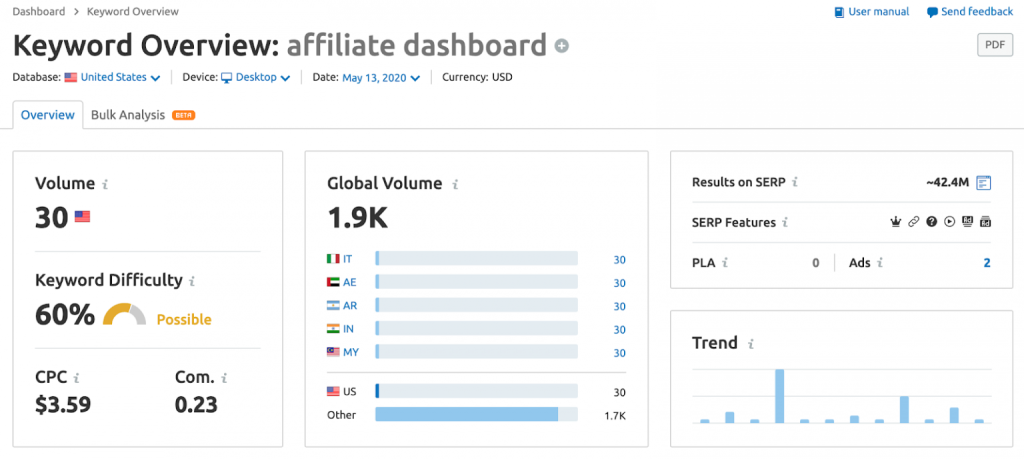 And since affiliates need to track their performance too, it made sense to tap into this potential. We could characterize the topic as a pain point for affiliates to which our dashboards provide a solution. Supermetrics has an extensive template gallery, so by repurposing these templates and sharing them with our affiliate audience we could already set our article apart from the other results.
Offering a first-hand account of a topic is a particularly effective way to build content authority. But if you don't have any first-hand experience with the topic, you have three options:
choose another topic that you're experienced in;

find experts who can share their experience; or

do your research to acquire some experience.
There's no way around it. If you want to create high-ranking content for your affiliate website, you need to know what you're writing about. Reading a couple of articles on the topic and recycling the same ideas that others have already shared will simply not do if you want to get conversions from your affiliate content.
Best types of content for affiliate marketing
For a long time, guides and reviews have been considered the driving force of traffic and conversions in affiliate marketing. And in many niches they still are. But once a niche becomes saturated, there's more pressure for affiliates to provide added value through their content. This can mean, for example, offering courses and training services, localized support, or creating their own products and templates. It all depends on the product and what added services the users could potentially need.
But guides, tutorials, reviews, and comparisons certainly have their place in affiliate marketing. For those who rely on keyword-based traffic, these content types are an irreplaceable part of their affiliate marketing strategy. Review and comparison keywords are especially important for targeting traffic with purchase intent.
Keep also in mind that creating content doesn't need to be static and published only in one place. You may create an article on your blog, record a podcast episode where you discuss the same topic, and then write on social media about it.
Guides and tutorials
The reason you might want to create guides and tutorials is that they generate traffic and build your authority. Unlike reviews and comparisons, they don't usually have transactional intent. People who search for product guides and tutorials are looking for detailed information on how to use the product. So, their intent is informational.
Tutorials are typically step-by-step instructions or walkthroughs, whereas guides can cover more generic topics, even without focusing on a specific product and simply offering introductions to those topics. And because tutorials are more product-oriented, their keywords are more likely to involve brand names. Those searching for a brand name + tutorial could be in the awareness or interest stage of the funnel. Or they could've already purchased the product. Guide keywords to a certain topic are more likely to be searched only by those in the awareness stage.
Not all of your website content should be strictly for profit. A guide keyword such as "SEO audit checklist" has a decent search volume (450). Although with a keyword difficulty score of 55, it's not an easy keyword to rank for. But several of the first-page search results are websites that contain affiliate links. The main benefit of these generic keywords is that they have a higher search volume than branded keywords. And in such topic guides too, you can mention the affiliate product as one possible tool, even if the focus is not any specific products.
Reviews and comparisons
Review and comparison keywords attract visitors with varying degrees of purchase intent, and as such, they drive affiliate sales. Some of them might need more convincing or time to evaluate alternatives, while others are could be just one or two clicks away from a purchase. What they have in common is that they're looking for reliable feedback and user experiences that highlight the strengths and weaknesses of the products and help make up their mind.
A good example would be "best SEO audit tools," which has a somewhat lower volume (300) but also a lower keyword difficulty score (24). The first-page results have fewer companies selling their own products than in the guide keyword example above. Other examples could be "Supermetrics review" or "Supermetrics vs Funnel," which have much lower volumes (50 and 10 respectively) but less competition and presumably a higher purchase intent.
To estimate your chances of ranking on the first page for your targeted keyword, you can compare the domain ratings of the websites ranking on the first page to your own. And building links to your content helps you compete.
Conclusion
When you assemble your own data or conduct any kind of research related to your topic, your content becomes much harder to reproduce. You need details to add uniqueness and originality to your affiliate content and to give your readers a reason to stick around. So, choose topics that are likely to convert but not too competitive to rank for, and then use these techniques to build your content authority.
If you want to learn more about the basics of affiliate marketing, you can take a look at our Ultimate guide before you start experimenting with unique content about Supermetrics. And join our Supermetrics partner program to earn 20% recurring commissions from each sale.
---
About Johannes Rastas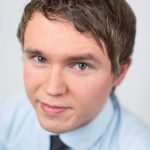 A Partner Marketing Manager at Supermetrics, Johannes focuses on expanding the Supermetrics partner program and collaborating with their existing partners. He also works with SEO and content on a daily basis. Feel free to contact him on LinkedIn.
Turn your marketing data into opportunity
We streamline your marketing data so you can focus on the insights.