What inspires you to succeed in affiliate marketing? You need insights but where to find them? Maybe it's a book, an article on your favorite blog, or the people around you?
Previously, we've shared a list of top affiliate marketing books that became a popular source for new affiliates and seasoned professionals alike. That's why, in this blog post, we decided to dive deep into another popular source of inspiration – affiliate marketing podcasts. But first, we have a confession.
We love podcasts!
Yes, we do. Why? Because it's a hassle-free way to broaden your horizons anytime, anywhere. And here at Supermetrics, we value our time.
With the rise and growth of podcasts, they've become an essential medium for people to both entertain themselves and catch up on the latest trends and news. The same is true for affiliate marketing professionals.
Podcasts are the best way to learn new things while you're simultaneously doing chores, commuting to work, working out, or walking a dog. This means you get access to the opinions and tips from industry-leading experts just by pressing that play button.
Podcasts are also a great source of inspiration. If you can't come up with fresh ideas for your next affiliate marketing campaign or simply need a motivational boost.
And as the world of podcasting is constantly evolving, you can easily find one that piques your interest – from a personal growth podcast teaching new skills to a finance podcast about diversifying an investment portfolio.
Here, we've collected a list of top affiliate marketing podcasts every affiliate marketer should subscribe to.
Affiliate marketing podcasts for entrepreneurs
Smart Passive Income
Host: Pat Flynn
Topics: online business and blogging strategies
Available on: Apple, Spotify, Google
In his podcast, Pat Flynn, best-selling author and creator of Smart Passive Income, touches upon various topics in business, marketing, and blogging. Tim Ferris, Ramit Sethi, and Gary Vaynerchuk are only some of the guests who got featured on the SPI podcast.
Affiliate marketing is one of the most popular ways to start generating passive income. Whether you're only getting started or already an expert, let this podcast inspire and support you throughout the journey.
Hosts: Neil Patel, Eric Siu
Topics: digital marketing tactics and tips
Available on: Apple, Spotify, Google
Neil Patel and Eric Siu are top influencers in the world of digital marketing. As the name would suggest, the Marketing School podcast teaches you digital marketing. The only difference: you actually feel like being part of the conversation rather than just studying.
Eric and Neil need no introduction, and their advice is just priceless. In less than 10 minutes a day, the hosts share actionable marketing insights and techniques on key topics.
Duct Tape Marketing podcast
Host: John Jantsch
Topics: business marketing tips and tactics
Available on: Apple, Spotify, Google
Hosted by a marketing guru and speaker John Jantsch, the Duct Tape Marketing podcast focuses on providing actionable insights and marketing strategies for small businesses.
Each week, John interviews industry and business professionals about the best ways to build and market a small business. If you're looking for quality information and proven marketing strategies, add this podcast to your list.
Host: Nicholas Scalice
Topics: growth marketing tools and technology
Available on: Apple, Spotify, Google
In this podcast series, Nicholas Scalice from Earnworthy, a growth marketing consultancy, unravels the best growth marketing tools and technologies on the market. Each of their weekly episode welcomes new guests such as marketers, product creators, and startup founders.
Being a top affiliate himself, Nicholas won't leave you without actionable advice and tools for affiliate marketing. Time will fly by listening to this.
Hosts: Gael Breton, Mark Webster
Topics: online marketing tactics
Available on: Apple, Spotify, Google
Gael Breton and Mark Webster have been running the Authority Hacker podcast, sharing their experience of running authority sites and blogs for years. It covers a wide range of topics, from how to build traffic and engage with your audience to the psychology and motivation behind marketing.
What's even better, Gael and Mark often share strategies specifically for affiliate marketers, which earns them a well-deserved spot on this list.
Niche Pursuits Podcast
Host: Spencer Haws
Topics: marketing, branding, business tips
Available on: Apple, Spotify, Google
In his podcast, Spencer touches upon many aspects of modern business – from creative thinking to trends and best practices in online marketing.
Sometimes all it takes to move forward in your career is a step back to see what's going on around you. Spencer frequently discusses how people can succeed in business by doing things differently. Find new perspectives from this podcast that can help you overcome some of the challenges in affiliate marketing.
Hustle To Freedom
Host: Ryan Helms
Topics: business, entrepreneurship
Available on: Apple, Spotify, Google
In this podcast, Ryan Helms interviews successful entrepreneurs who built their side hustle while working a 9-to-5 job. Ryan releases a new episode weekly, each with a new, inspiring guest.
Whether you're seeking inspiration or insights, the Hustle To Freedom is an outstanding podcast, highly recommended by a variety of marketers. And yes, you'll find a lot of successful affiliate marketing stories out there.
Host: Fernando Amaral
Topics: outside-the-box actionable marketing tactics and strategies
Available on: Apple, Spotify, Google
In this podcast series, Fernando Amaral, VP of Marketing at Landbot, a no-code chatbot builder, dives deep into innovative marketing tactics that deliver impressive results. Each episode features an interview with a digital marketing professional and offers hands-on advice on how to escape from the old marketing playbook and experiment with unconventional tactics. If you're seeking inspiration and actionable tips that go beyond theory, tune in to Ungated Marketing.
Affiliate marketing podcasts for content marketers
Host: Social Media Examiner
Topics: social media marketing and trends
Available on: Apple, Spotify, Google
Social Media Examiner, an extensive social media marketing resource, teaches us how to use social media to drive traffic to a website, build a brand, and connect with customers. Their weekly podcast is where you get an expert's opinion on the latest news and trends in the industry.
Promoting your affiliate website or blog on social media is one of the best strategies to learn more about your audience and engage with them. For those of you who want to find your way through the social media jungle, tune into this podcast.
Actionable Marketing Podcast
Host: CoSchedule
Topics: interviews, strategy, and marketing advice
Available on: Apple, Spotify, Google
CoSchedule is a well-known marketing tool for planning and organizing all things content – for blog and social. In their podcast, the CoSchedule team interviews marketing and business experts on topics such as content marketing, tackling business challenges, and branding.
According to statistics, content and blogs generate around 40% of affiliate commissions. And that's what CoSchedule focuses on. If you're a content affiliate, here's a podcast that will definitely inspire you.
The Blogging Millionaire
Host: Brandon Gaille
Topics: blogging and content marketing
Available on: Apple, Spotify, Google
The Blogging Millionaire podcast dives deep into all the aspects of blogging and content marketing. Just to get the picture, this podcast, hosted by Brandon Gaille, has been featured in Forbes, Inc., and Fast Company.
The Blogging Millionaire podcast is a good listen for those into learning more about how to write content for affiliate marketing that ranks. Brandon shares his pro techniques that helped him turn his blog traffic into million visits per month in just two years. And with episodes ranging from 4 to 10 minutes in length, I'm sure you can squeeze a couple of podcast episodes even into the tightest schedule.
Marketing Over Coffee
Hosts: John Wall, Christopher Penn
Topics: marketing news and trends
Available on: Apple, Spotify, Google
If you love marketing and are curious about new technologies, this is a good choice. In addition to more general topics, John and Christopher discuss what's new in the marketing world. Expect to find Simon Sinek, Seth Godin, and Ann Handley among their podcast guests.
A valuable source of information and inspiration for affiliates who want to utilize cutting-edge technologies in their content marketing strategy.
Affiliate marketing podcasts for PPC affiliates
The Paid Search Podcast
Hosts: Chris Schaeffer, Jason Rothman
Topics: pay per click, Google Ads, online marketing
Available on: Apple, Spotify, Google
The Paid Search Podcast might not be for your branding strategy or for affiliate marketing trends, but if you're looking to push your paid search skills to the next level, Chris and Jason got you covered.
Ever wondered how to optimize your website for optimal ad performance? Or how to set up a proper Google Search campaign? Every week, Chris and Jason share helpful insights into paid ad platforms. With a couple of hundreds of episodes already available, you'll have enough to choose from.
Perpetual Traffic
Hosts: Ralph Burns, Amanda Powell
Topics: online advertising
Available on: Apple, Spotify, Google
Perpetual Traffic is all about generating new leads, conversions, and, well, traffic. Ralph and Amanda will tell you how to leverage your paid advertising to bring in quality traffic to your website or social media and to achieve optimal conversion rates.
We all know affiliate marketing is no easy task, especially if you're doing it using PPC. Without high-quality traffic, there's no way for you to acquire leads and boost your affiliate conversions.
If you're looking for more tips and industry insights, feel free to check these affiliate marketing trends in 2022. And join our Supermetrics partner program to earn 20% recurring commissions from each sale.
---
About Svetlana Gryaznova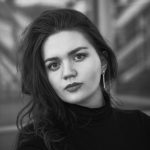 Svetlana is a Partner Marketing Manager at Supermetrics. By combining both her engineering and business education background, Svetlana has worked in several startups across Europe. At the moment, she is applying her knowledge and skills to help grow the Supermetrics partner program. Feel free to connect with her on LinkedIn.
Turn your marketing data into opportunity
We streamline your marketing data so you can focus on the insights.