Feb 2, 2022
Introducing shared connections in the Supermetrics add-in for Excel
3-MINUTE READ | By Irina Pozniakova
[ Updated Jan 18, 2023 ]
Starting today, you can see a new icon next to your data source connections. This small change will take a lot off your shoulders when building and updating your marketing reports with other people.
A single click to make a connection shared or private
Turn 'sharing' mode on and let your teammates use your connection to create or refresh reports. Simply click the same icon to turn 'sharing' mode off.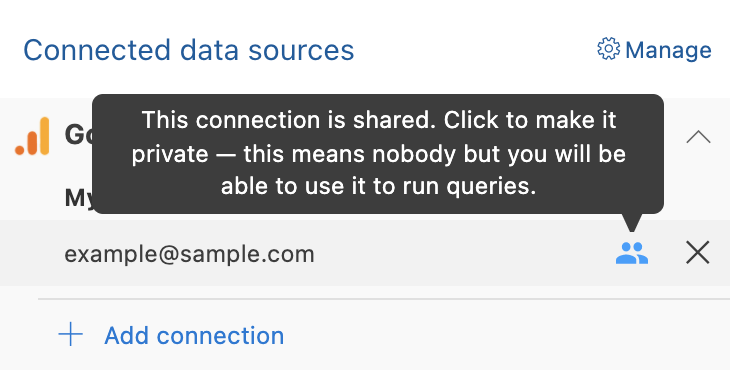 The icon has a tooltip, but its color lets you quickly see the state — if it is your own connection that is private, the state is gray. If it's a connection you shared, it's blue.
When you add new connections, you can opt in or out of sharing on the first authentication step. The toggle is enabled by default.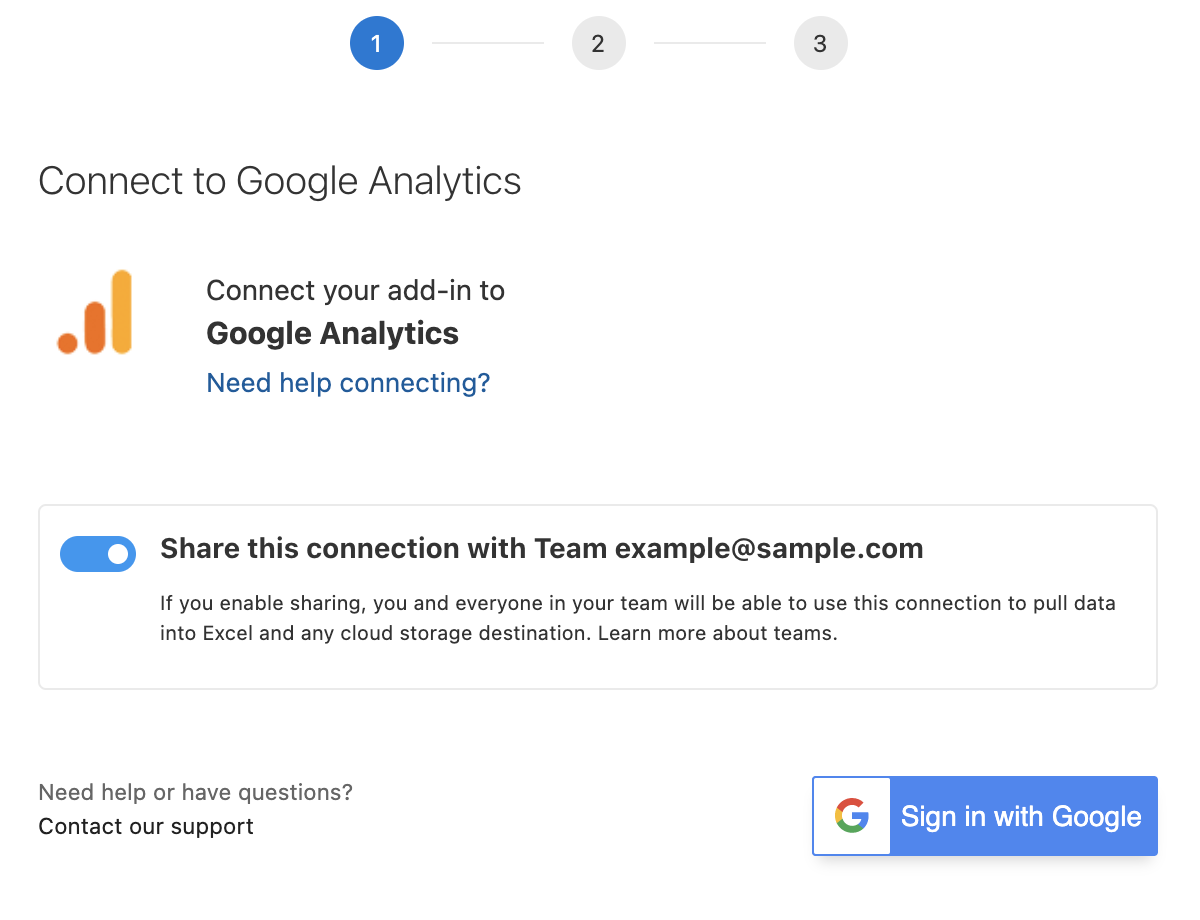 One connection that works for everyone on your team
You no longer need to give your credentials or authorize again — everyone in your team can use the same connections to create or refresh queries. Once your team starts sharing, you will see all connections conveniently grouped into your own connections and those shared with you.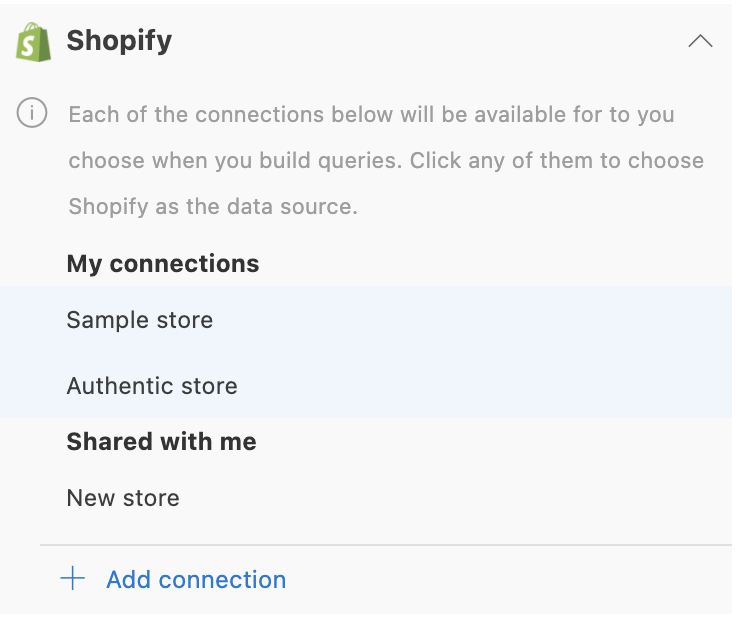 'My connections' are the connections you created and own — you can keep them private or share them with your team.
'Shared with me' are the connections created and shared by other team members. You can use these connections when building queries. You can't edit them, but they won't appear in your list if the owner stops sharing them.
Shared connections are easy to manage
Besides full control directly in the add-in sidebar, the 'Data source' tab has a new 'Manage' icon that takes you to the Supermetrics Team Portal, where you can manage your team's access to your connections.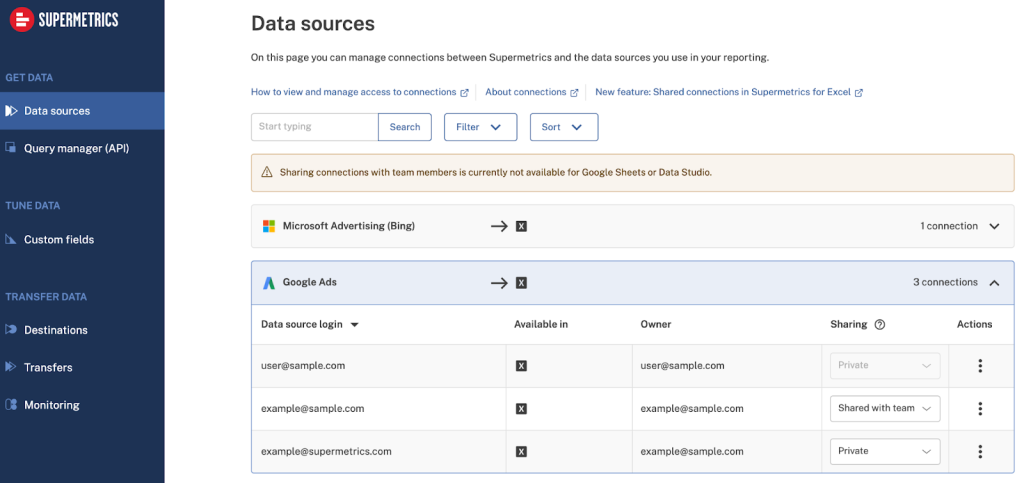 The data source page shows all connections used by the team grouped by data source and marks where the connections are available.
Currently, shared connections are supported only in DWH products, API, and Excel.
Please note that as Google Sheets and Data Studio do not support shared connections at the moment, the sharing drop-down will be disabled for the connections you have in these destinations.
Here you get additional options for managing connections depending on the permissions you have in the system.
Any team member can re-authenticate, change the connection to private or shared, or disconnect.
A team admin or owner gets a quick overview of all your team's connections in any Supermetrics product and has one important new action replacing obsolete connections.
Replace obsolete connections in your queries
If someone leaves your company along with reports that refer to their own connections, the team owner can now replace unattended connections, pick a working one to make sure your critical performance reports are always up to date.

Work in different data destinations
As more of our products support this feature, you will get access to all your connections in any data destination you use with Supermetrics, as long as it is the same team. If you have any technical issues or concerns, please reach out to our support team — we're always happy to help!
Turn your marketing data into opportunity
We streamline your marketing data so you can focus on the insights.