Aug 25, 2020
Supermetrics closes €40 million funding supporting our mission to help every business grow with data
3-MINUTE READ | By Mikael Thuneberg
[ Updated Jan 31, 2023 ]
When I was working as a web analyst back in 2009, I was pretty frustrated with all the copy-pasting and importing CSVs I had to do to get data from Google Analytics to Excel. Luckily, around that time, the Google Analytics API launched and Google announced a contest on an online forum: the first person to connect the API to Excel would win a Google t-shirt! I had no coding experience but I wanted to get rid of all that boring manual work — plus I really wanted the t-shirt — so I gave it a go.
I didn't know it then, but the script I wrote was the first step on a journey that's evolved into the company we are today (btw, it also won me the t-shirt!). At Supermetrics, we're now helping over half a million users in over 14,000 businesses around the world grow with data.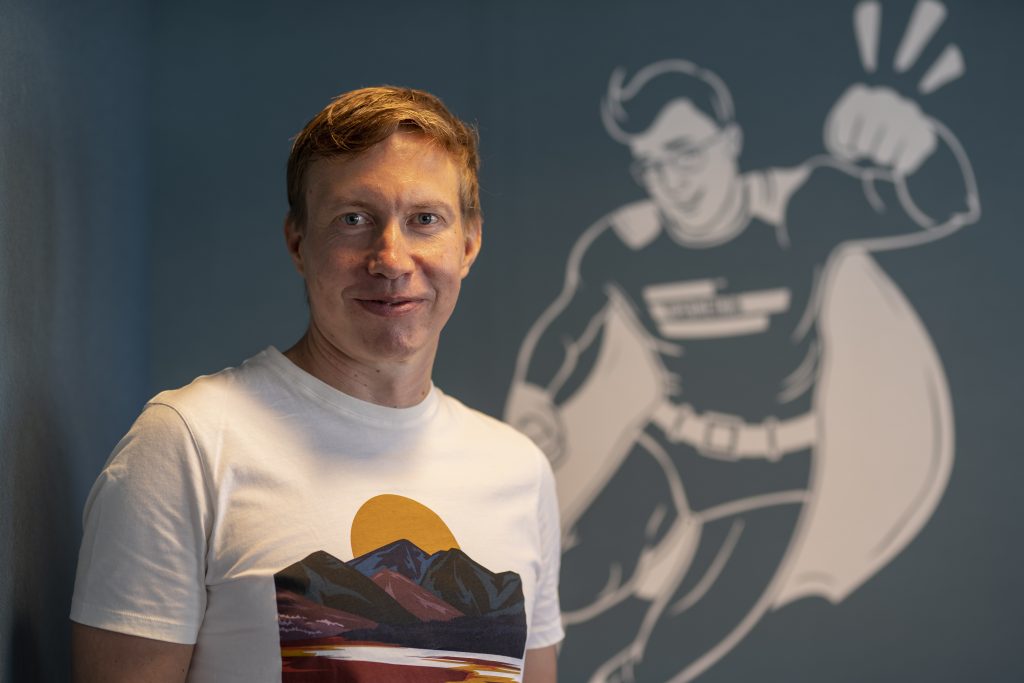 Supermetrics has grown fast. We've been profitable since day one and have doubled our revenue every year. So when it came down to choosing investors, it was more about acquiring skill than scooping funding. And I could not be happier with the outcome: Highland Europe, who led the funding round, has helped build businesses like Smartly and Wolt. IVP is one of the leading venture capital firms in the US and has companies like Slack, Twitter, ZenDesk, and Dropbox in its portfolio.
I am equally excited to have Ilkka Paananen, the CEO of Supercell, and Amit Agarwal, the Chief Product Officer of Datadog, joining us as investors. Amit has a long history in enterprise software and bringing new products to the market. Ilkka is a world-known advocate of exceptional company cultures. Having these people backing us up during a volatile and unpredictable time like this is a real sign of trust in our mission.
Doubling down on our mission
I remember how weird it felt the first time I walked past a meeting room and realized that my team was having a meeting without me. Handing over responsibility was something I had to get used to. Today we operate an environment of trust; we can rely on each other. I am immensely proud of the culture we have. Our team is a diverse community of smart, kind, and skilled people from all over the world. We are open, transparent, and take care of each other.
As a company, we do everything we can to help our customers succeed. It is through them that we learn how to improve and develop our products. Take our data warehouse products for instance. We noticed that more and more of our customers were struggling with the ever-growing amount of data coming from an increasing number of sources. Workflows were becoming slow and tools were meeting their limits. We figured that adding a data warehouse into the mix would solve many problems for these teams. So we went on to develop our first data warehouse product, Supermetrics for BigQuery, to make it easy for marketing teams to set up their own marketing data warehouses.
I can't tell you how good it feels to see our products help teams and businesses thrive. One of these businesses is the #1 consumer e-commerce company in the Nordics, BHG group, and their Head of Traffic and Analytics, Juha Saarinen, who said:
"We process hundreds of millions of rows of data every day, and maintaining our self-built data integrations system had become a gruesome burden. For our biggest websites in Finland, Netrauta.fi, and Taloon.com, Supermetrics for BigQuery solved the problem. It is a brilliant tool for heavy-weight web analytics. Data flows smoothly, and we can focus on analysing it."
This is why we get up and go to work every morning.
We are reshaping how people work with data. Every day we solve the most intriguing problems for our customers around the world. As we are doubling down on our mission to help even more businesses grow with data, we need skilled, data-loving people like you to help us. If you share our cause and values, take a look at our careers pages and connect with us.
Turn your marketing data into opportunity
We streamline your marketing data so you can focus on the insights.