Nov 27, 2020
Supermetrics recognized with the Internationalization Award by the President of Finland
4-MINUTE READ | By Mikael Thuneberg
[ Updated Jan 17, 2023 ]
Every year since 1967, the President of Finland has recognized a select few Finnish companies with an Internationalization Award celebrating "success on international markets, profitable growth, the development of Finnish know-how, and responsibility of operations."
This year, we're excited to announce that Team Finland and Sauli Niinistö, the President of Finland, have recognized Supermetrics with the award.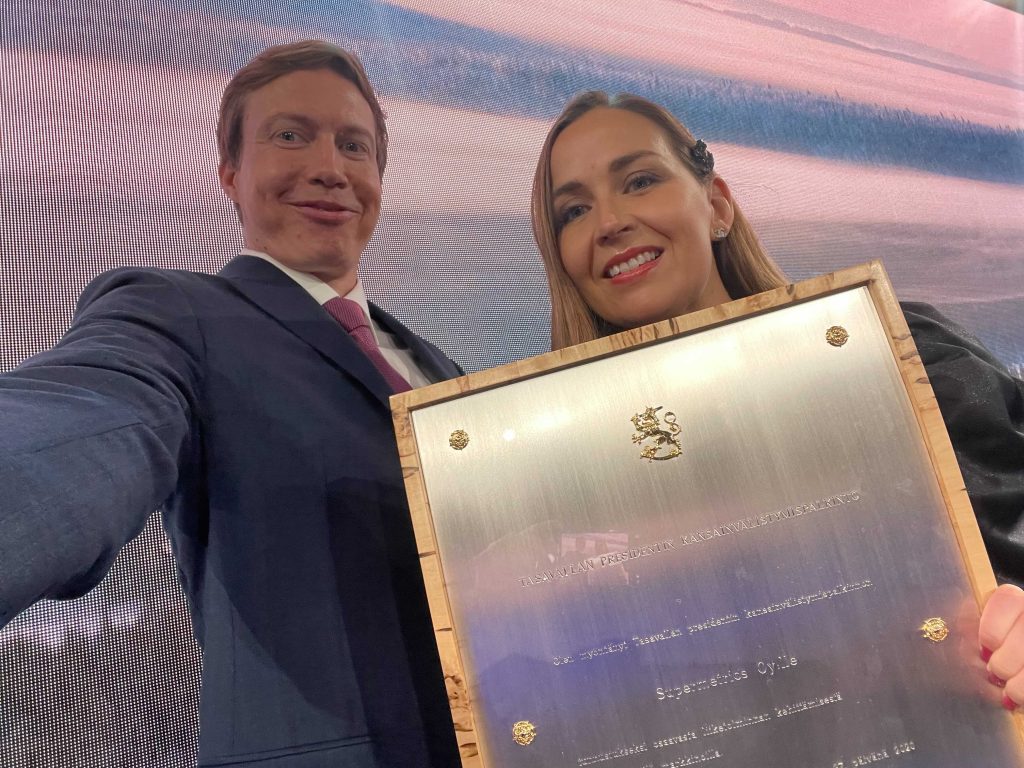 And since we're humbled by this recognition and take great pride in our international customers, partners, team, and investors, I wanted to take a moment to talk about how each of these four groups of people have contributed to our growth over the years.
Serving a global audience from day one
If you've ever had to compile reports from siloed data, you'd probably agree that the pain of manually moving marketing and business data into your reporting, analytics, and/or storage platform of choice is universal.
And that's why ever since I built the first integration that connected Google Analytics with Excel in 2009 (which, let's be honest, I mainly did to win a Google t-shirt), we've been serving customers from all over the world.
In fact, for the first four years after I officially founded Supermetrics in 2013, you could only buy a license online. To us, that meant that a small team in Finland was able to grow the business globally.
And even though we have since opened offices in Vilnius, Lithuania and Atlanta, US, one thing has stayed the same: our customer base is geographically as diverse as ever. And we're extremely grateful that we get to serve each and every one our 500,000+ users across 120+ countries every day.
Forming international partnerships
While we owe a huge deal of our international growth to our customers, if it weren't for the connections I made with Google, Supermetrics may well have stayed a side-hustle.
But thanks to the persistence and encouragement from several members of the Google team in between 2009 and 2013, I finally took the plunge and founded Supermetrics.
What started out as a way to secure myself a Google t-shirt has turned into a profitable business with 15,000+ customer companies, almost €28M in ARR, and an impressive list of technology partners from Google to Snowflake and from Facebook to Ahrefs.
And thanks to those partnerships, we can now pull data from over 60 popular data sources and transfer it into a dozen different data destinations.
Building an intentionally international team
From the very beginning, it was clear to me that it would be impossible to build an international business without an international team. With a global customer base and partnerships with tech giants like Google, Facebook, and Twitter, it only made sense that we'd focus on building a culturally diverse team.
And that's why out of the first seven Supermetrics employees, only two were Finnish (and all but two are still with us today).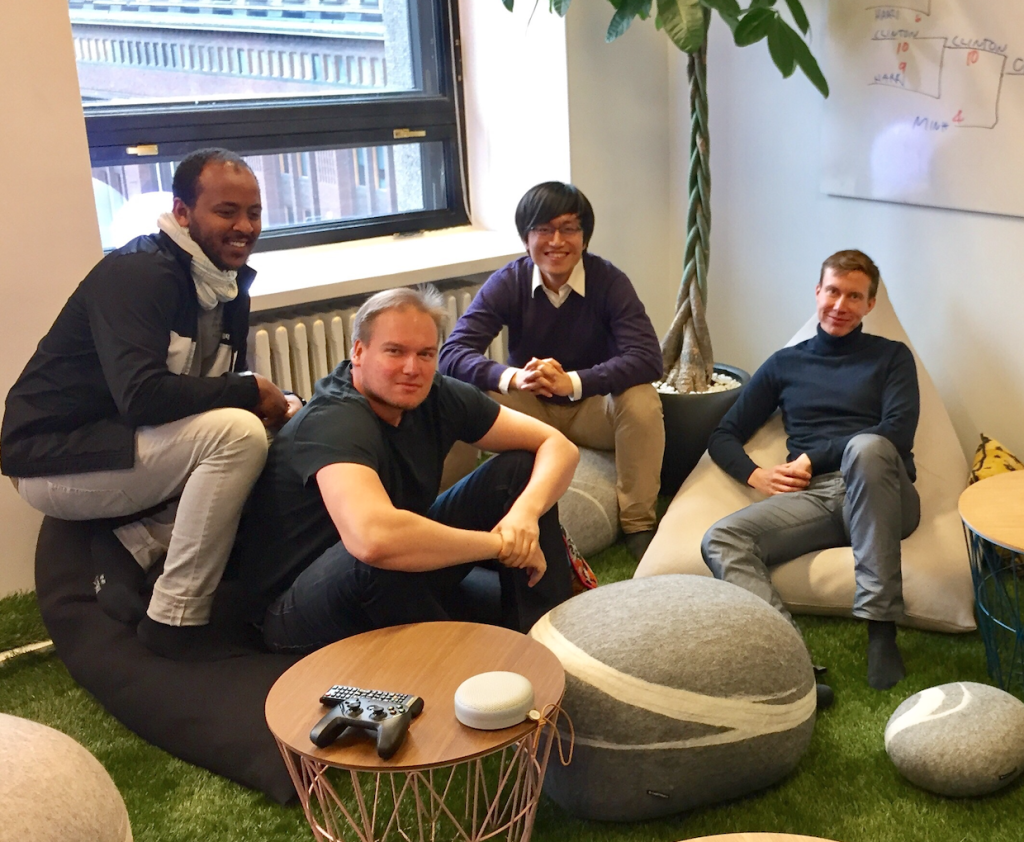 Thanks to our conscious efforts and the hard work of our People Ops team, today our 130+ strong team consists of 25 nationalities across our three offices.
We often joke that you're more likely to hear English, Russian, Spanish, or Vietnamese at the Helsinki office than Finnish. And we wouldn't have it any other way.
Welcoming world-class investors on board
This article wouldn't be complete without one more group of people: our investors.
Earlier this year, we closed a €40M Series B funding round led by world-class investors, including Highland Europe, IVP, Ilkka Paananen of Supercell, and Amit Agarwal of Datadog.
And even though we didn't exactly need the cash, it has been fantastic to see the huge impact our newly appointed board members and advisors have already had on the business.
And of course, I'd also like to thank our early investors from OpenOcean, who've been with us since 2017.
… and we're only just getting started
Even though 2020 has brought its fair share of challenges (a global pandemic, anyone?), for Supermetrics, it has been another year of fast growth. Since the end of 2019, we've nearly doubled our team and grown our revenue by 70%.
We're extremely grateful for Team Finland and President Niinistö for recognizing our hard work. Once more, I'd like to extend my sincerest thanks to our fantastic customers, partners, team, and investors, without whom none of this would be possible.
And as always, if you're interested in joining our growing team, you can check out our open positions here.
Turn your marketing data into opportunity
We streamline your marketing data so you can focus on the insights.