Supermetrics Charts for Looker Studio
If you're using Looker Studio to visualize your data, you've had to create charts.
Supermetrics Charts for Looker Studio are a collection of visualizations built to enhance the existing visualization capabilities of Looker Studio. Get Supermetrics Charts as an add-on to your Looker Studio package for just $99 per month.
Introducing Supermetrics Charts
Watch this video to get a better idea how these charts can help you every day.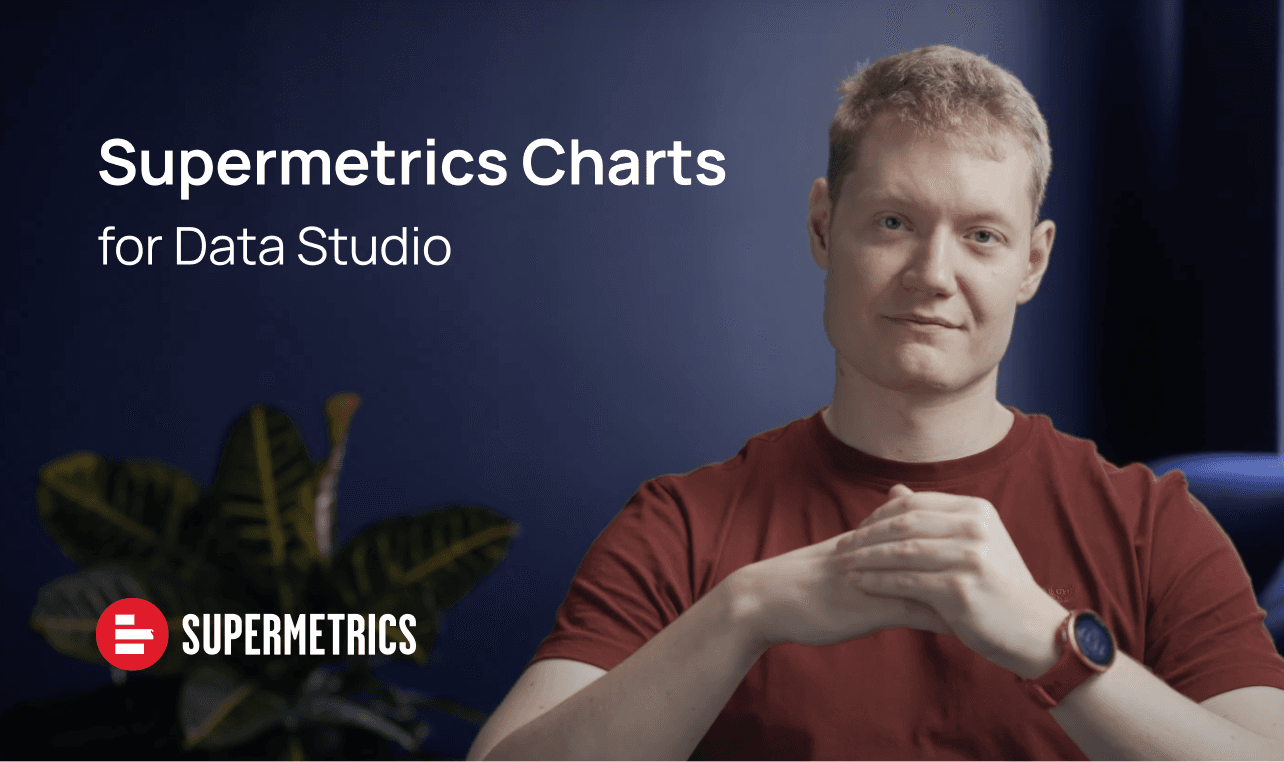 Benefits of using Supermetrics Charts
Get Supermetrics Charts today
Supermetrics Charts can now be purchased as an add-on to Looker Studio Essential, Core and Super packages starting at $99 per month.
Only one subscription is required to use Supermetrics Charts on all your packages. If you are subscribed to a Google Sheets or Enterprise package, please contact our support team or your customer success manager to assist in getting access.
Never miss a new chart
Get first-hand information about all new releases and updates of Supermetrics Charts.
Popular blog posts
Take a deep dive and read about the features and advantages of Supermetrics Charts.
Frequently asked questions about Supermetrics Charts
Supermetrics helps you move your marketing data to your favorite reporting, storage, and data visualization platforms. This means you can keep analyzing data and building reports using the tools and software you already know and love.