Introducing Supermetrics Charts
Watch this video to get a better idea how these charts can help you every day.
Benefits of using Supermetrics Charts
Create a better experience for report viewers
We designed all our charts with a focus on communication.

They help report viewers quickly understand their data and achieve faster time to insight.

Bring your reports to the next level with an uncluttered design that can be adapted to your own brand.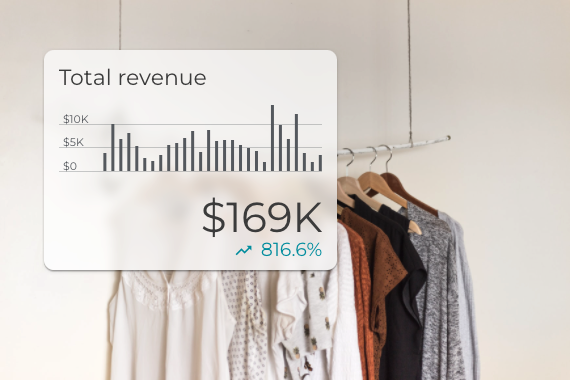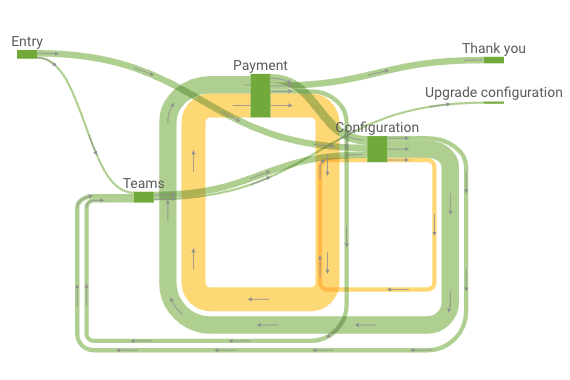 Solve analytical problems
Supermetrics Charts for Data Studio offer a range of visualizations not available in Google Data Studio by default.

These visualizations are built to dig out insights so that you can make better decisions, faster.
Reduced maintenance
Your data changes every day, but do your visualizations reflect these changes?

Many of our charts automatically create small multiples. This lets you visualize a single metric across multiple dimensions in order to visually compare changes.

And, of course, layouts and font sizes adapt automatically to the changes.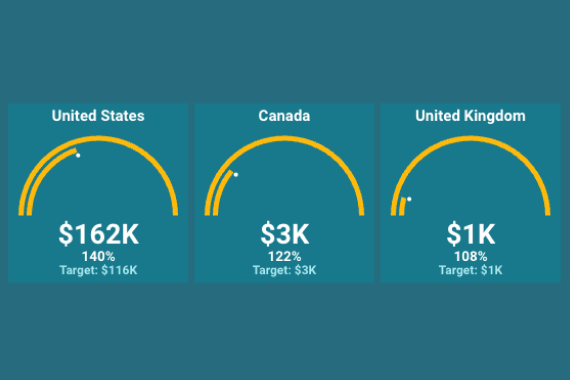 Sign up for Supermetrics Charts
Get first-hand information about Supermetrics Charts. We will let you know when it is available for use.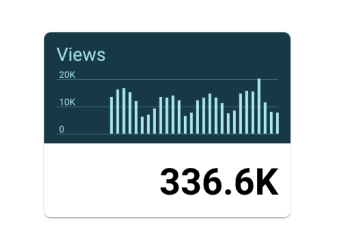 Combo scorecards
Present a single KPI or multiple key metrics and compare it to another time frame or another metric.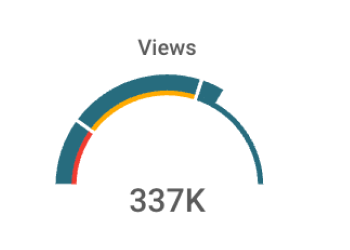 Gauges and progress bars
Easily compare single or multiple metrics
to targets or a comparison date range.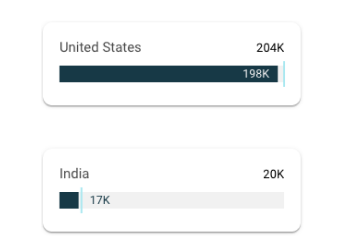 Bullet graphs
Compare a single KPI to a target or to another time frame.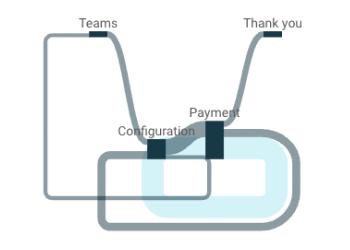 User Journey
Discover how users navigate your website or find the spots where your funnel fails.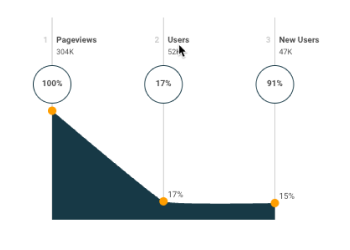 Funnel visualization
Create Funnel visualizations to quickly see where drop-off rates and overall conversion rates in your stepped process exist.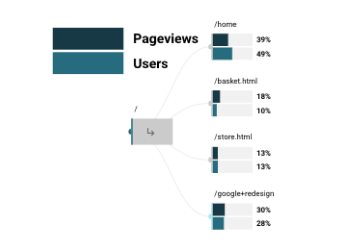 Site tree
Create a tree or a sunburst diagram from hierarchical data.
Read more about Supermetrics Charts
Every month, you'll find a new article about our charts in our blog.
Frequently asked questions about Supermetrics Charts
Supermetrics helps you move your marketing data to your favorite reporting, storage, and data visualization platforms. This means you can keep analyzing data and building reports using the tools and software you already know and love.
Supermetrics Charts will be available as add-on to all our Data Studio packages starting November 2022.
Please use the sign-up form above to be the first to know when Supermetrics Charts are available.
Yes! All charts work with the Supermetrics connectors you already use in Data Studio.
Charts are connector agnostic. You can use them with any data source available in Data Studio. As a rule of thumb: If you can use native tables you can use our charts.
Supermetrics Charts are community visualizations  and therefore very similar to built-in charts. However, features like data controls and data drill-down aren't supported in Supermetrics Charts.
Sign up for Supermetrics Charts
Get first-hand information about Supermetrics Charts. We will let you know when it is available for use.