Our partner program in a nutshell
Join our network of consultants, agencies, and resellers, who are earning recurring commissions as Supermetrics partners. Refer your clients and fellow marketing experts to Supermetrics and earn generous commissions from each subscription purchase your referrals make.
For marketers
Mention our reporting and analytics products in your blog, social media, email newsletter, webinar, or client meeting and use your referral link. We track all purchases that originate from your link and pay you a 20% recurring commission for every subscription sale.
For agencies
Introduce our products to your clients and fellow marketing experts to earn recurring commissions from each subscription purchase your referrals make. Recommend any of our products to your network and establish an additional revenue stream for your agency.
For resellers
Deliver marketing data projects to your clients and earn commissions as a Supermetrics reseller. Get training and implementation support along with separate contract terms to sell Supermetrics licenses as stand-alone offers or bundles together with your services.
One of the fastest-growing SaaS scaleups
We have grown our ARR from €10M in 2019 to over €30M in 2021
We are trusted by 16K+ data-driven businesses and 500K+ users
Book a quick introduction call with a partner manager
Why become a Supermetrics partner?
You get to promote and resell a product that's in high demand and a market leader in its field. Complement your own services by offering Supermetrics to your clients and other prospects.

We help our partners succeed. You get a dedicated manager prepared to answer your questions and help you along the way with any issues you may face. You also get access to free marketing materials such as banners, text ads, and videos that you can use in your promotion.

Our subscription-based pricing model allows multiple commissions from a single referral when the referred clients renew their license. After signing up, you have direct access to your personal partner dashboard and referral link.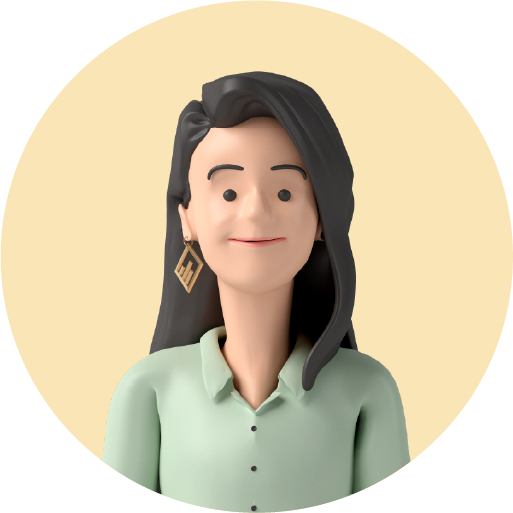 Supermetrics blog
You're welcome to check the Supermetrics blog category for partner & affiliate marketing. It features best practices, tips and tricks that can help you promote your partner offers more effectively and drive more commissions.
What Supermetrics products can you promote?
All of them.
You can refer or resell our full product suite to your friends, colleagues, clients, followers, and fellow digital marketing experts.
But we make a distinction between our reporting and analytics tools and our data integration products.
The reporting and analytics tools category includes Supermetrics for Data Studio, Google Sheets, and Excel. The data integration category covers all of our data warehouse, data lake, and API products, which usually have larger deal sizes. It's also possible for our partners to sell Supermetrics for Data Studio, Google Sheets, and Excel in large volumes.
In both product categories, you will earn recurring commissions as a Supermetrics partner. In the reporting and analytics category, the commissions are always 20%. But if you want to promote our tools in the data integration category, please get in touch with our partner managers to find out more about how much you can earn from each referral.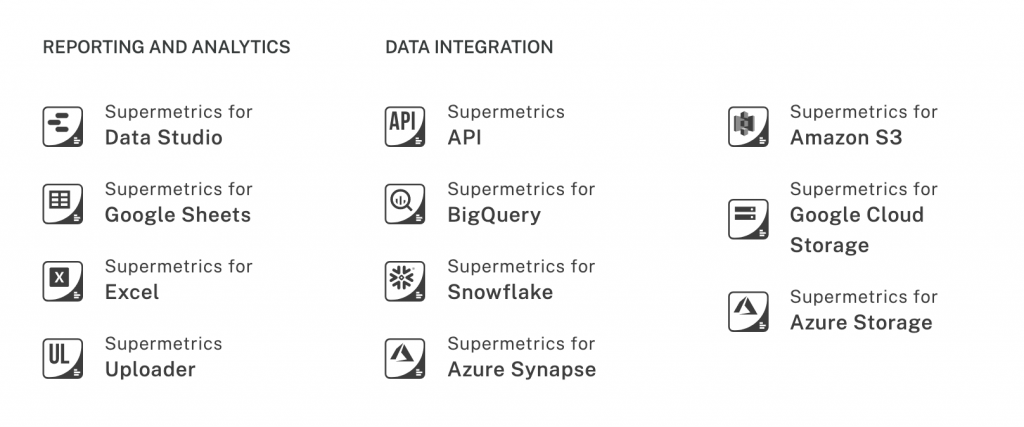 You can also earn commissions on all the customer sales you refer to our sales teams or the Supermetrics products you resell to your customers. The commission percentage depends on the products/services sold.
Here's what our partners say
"Supermetrics is an incredible enabler for marketing automation and pipelining! As an avid Google Data Studio user, I have found that Supermetrics saves a tremendous amount of time when connecting data sources and fetching raw data. The Supermetrics Team is super nice and collaborative, and it is my pleasure to be a partner!"

-Lachezar Arabadzhiev (SkildLabs)

"Running an agency, we depend on data to get better results for clients. Supermetrics has been a game-changing solution for our data management, and it seemed a logical extension to promote it to others via the partner program so they too can benefit from using the suite. The program is well run, the communication is consistent, and they always pay out on time. Just what you want in a great partner program."

-Jim Banks (Spades Media)
Join the Supermetrics Partner Program
Earn 20% recurring commissions from Supermetrics subscription sales.