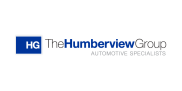 Quick facts:
Industry: Automotive retail
Founded: 1962
Size: 1000+ employees
Markets: Canada
Product: Supermetrics for BigQuery
See Supermetrics for BigQuery in action
Book a free demo to see how your business can move data with Supermetrics for BigQuery.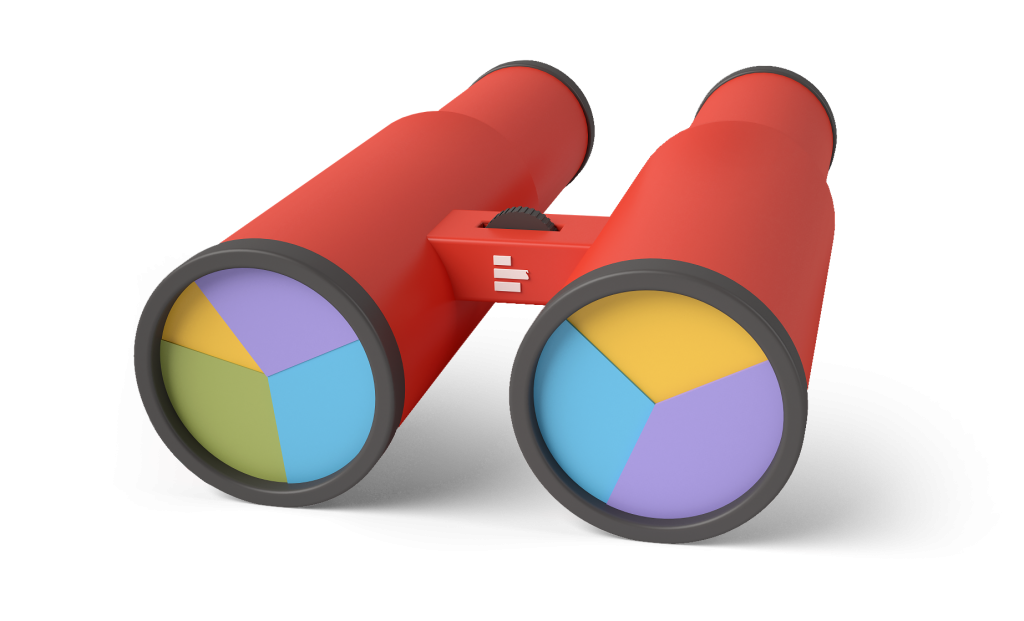 The Humberview Group is an Ontario-based car dealership group with over 20 different locations. With 17 different brands under its representation, Humberview is one of the largest car dealership groups in Canada. Their key promise: serving you better, each and every day.

Humberview has an internal marketing team that provides full spectrum of digital marketing services for each of their dealerships. Their aim is to serve up-to-date marketing performance reports using data from sources such as Google Analytics, Instagram Ads, and Facebook Ads. The team consists of 13 marketers who manage 35 different websites and social media accounts.

Maxim Poliakov, Humberview's Digital Marketing Manager, is in the driver's seat when it comes to digital marketing. Maxim develops and executes Humberview's marketing operations. He's also in charge of creating reporting tools that serve the whole company. "With a large number of internal clients, my team needs to provide the most up to date data. We are constantly looking for new ways to serve marketing data," Maxim says.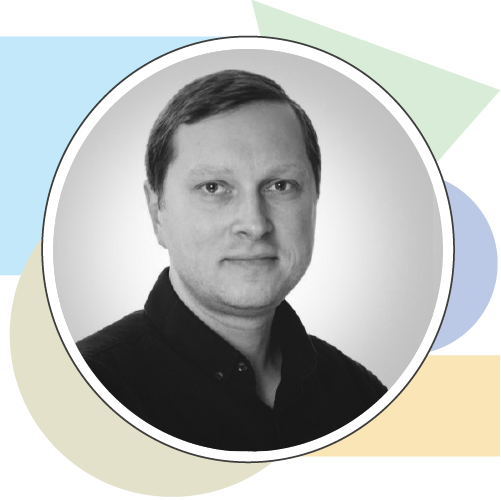 "Our old dashboards didn't offer our store managers the information they needed. There wasn't any interactivity or filtering capabilities, as everything was based on flat files. Many times we weren't even sure if we got the correct data. We had to check that the numbers were correct before sending reports to our managers"
Maxim Poliakov, Digital Marketing Manager, Humberview
Moving to a new data platform
With the goal of constantly developing their reporting, Maxim and his team wanted to modernize marketing reporting using Google BigQuery. "A key driver for moving to a cloud solution was the need to scale up the solution in the long term. Our initial solution was a bit limited in scalability, so we needed to move forward," Maxim adds.

Initially, Maxim's team extracted data manually and aggregated them in Google Sheets. After realizing the need for a more modern solution, Humberview reviewed different solutions and implemented Ninjacat. "We found out that the manual approach was not scalable and we were spending too much time on copy/pasting," Maxim says.

After using Ninjacat, Maxim's team understood they needed a more powerful solution. "With Ninjacat, we quickly realized that the tool did not respond to our requirements. We also had limited visibility in what data was being transferred. We wanted to have full visibility on where and how our data was flowing," Maxim says.

To modernize their reporting, Humberview started to look for a solution that would fill their criteria. Supermetrics for BigQuery fit the bill, as it provided Humberview with full control over their data. Humberview had the chance to build their data warehouse in the way they wanted to and know what data flowed where. Supermetrics for BigQuery was also found to be very scalable and easy to set up.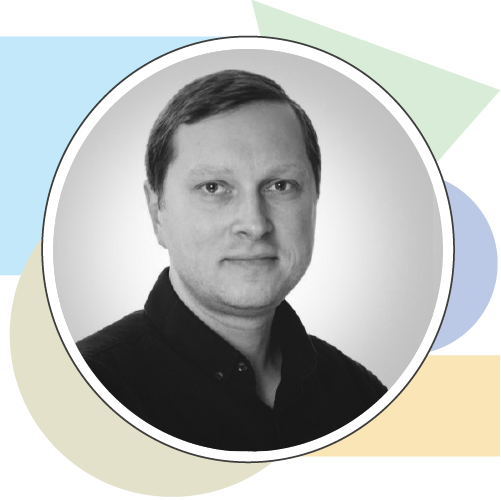 "Initially, we had several onboarding sessions with Supermetrics' professional services team. They were very helpful and gave us a good understanding of how to use the tool. We built upon the learnings of these sessions and built our reporting based on this knowledge."
Maxim Poliakov, Digital Marketing Manager, Humberview
Getting started with Supermetrics
The initial roll-out project started with modeling Humberview's data flow. Humberview, with the help of Supermetrics' team, created a pipeline visualization. This visualization shows where the data is being extracted from, how Humberview is processing data and how they report the different data in their reporting layer. "The data flow model helps us to see and understand our overall reporting operations and helps adjust where necessary," Maxim adds.

After Humberview had modeled their data flows, they started transferring data into BigQuery. They first connected five data source connectors to test the connectors. Humberview collected the dataset for a few days, using Supermetrics connectors. After getting fresh data, Humberview supplemented the dataset with historical data. Using Supermetrics for BigQuery, they transferred historical data from their key channels from the past 2 years. Storing and analyzing this data helps them track changes in performance metrics in their reports. Maxim comments, "It's easy to do historical benchmarking when you have backfilled data to compare your current operations on."

When doing Google Analytics data extractions in the past, Maxim's team had to manually transform data. These operations proved to be time consuming. Supermetrics helped Humberview design a custom data schema to suit their reporting needs. The data extractions were working exactly as they had hoped. Data transfer sizes were also optimized, so the team was able to keep data storage as effective as possible.

Having loaded all the data into the data warehouse, Humberview, with the assistance of Supermetrics, created custom views for reporting. The views helped combine data from different sources. Maxim continues, "With BigQuery, we were able to map and unify data from various sources. We could easily compare different sources with each other." Humberview linked other data sources, such as Google Sheets data, to their dataset. The data views created were then exported to Google Data Studio for further analysis.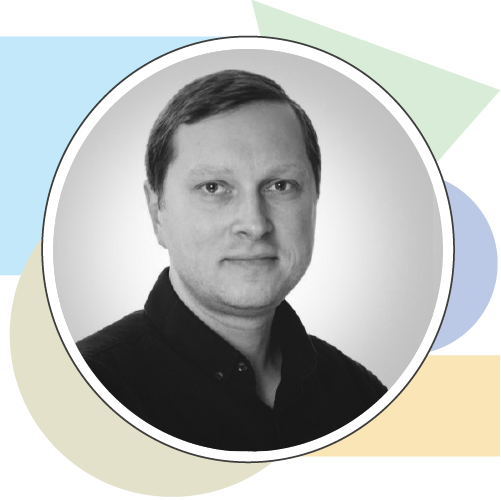 "We're really impressed with the depth of reporting we've gained with the help of Supermetrics for BigQuery. We can easily serve our internal reporting needs. We can use existing BI tools instead of relying on proprietary reporting tools. Our reporting speed is now impressive — we had a report that took six hours to produce. That is now generated in a few seconds."
Maxim Poliakov, Digital Marketing Manager, Humberview
Data warehouse powered reporting
Humberview was able to roll out the solution in six weeks. Using Supermetrics connectors, they were able to create a data warehouse that was cost-efficient. Humberview could control how much they were paying, as they were only paying for the connectors they used.

With Google BigQuery, they also became more efficient in their reporting. "Using Google BigQuery, more advanced operations could be performed in minutes. We were able to go from waiting for hours into just a few minutes — or seconds, even. Our data volumes were increased but that didn't affect our reporting performance."

Maxim and the team received a positive response after rolling out the solution. They created a new tool that provides data for all of their stores. Store managers can easily filter and drill down to exact details while providing data to a larger audience. "Our store managers are able to see how marketing campaigns affect their operations, while also benchmarking it against other stores in the group," Maxim notes.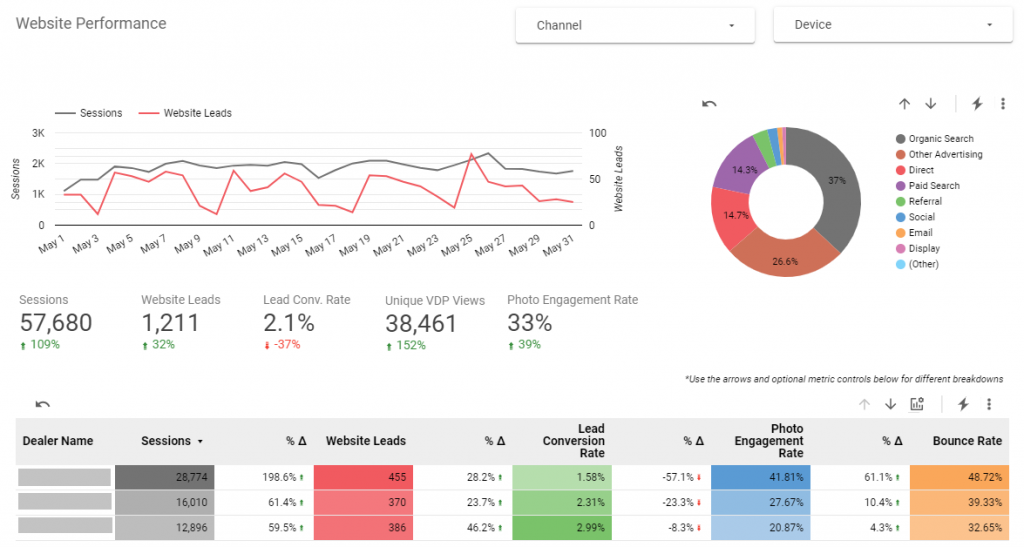 Using Google BigQuery, Humberview is now able to cover all touchpoints starting from the first touch to a finalized sale. With unified marketing data, customer entry points are easily attributed. Customers' response to specific marketing campaigns are also easy to attribute. Maxim adds, "The data serves not only our store managers but all of the marketers in the company. We have high-granularity data that is readily available in our reporting. For example, We can use Google Search Console data and Google Ads data to see which keywords are top converters, but don't have the strongest organic positions on Google. Such insights inform our SEO campaigns".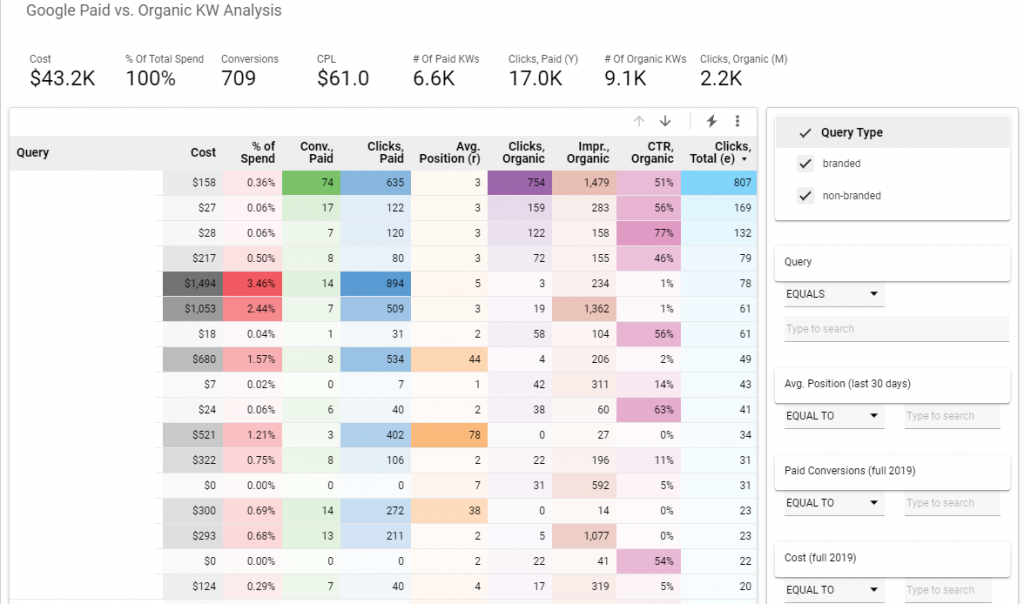 Going forward, Maxim and Humberview want to turn their data warehouse into a single source of truth. "We want to have more data to help us understand the overall customer experience. In the future, we'd like to move from benchmarking into predictive analytics. We feel that Supermetrics is an important part of us growing to that goal."
Ready to move your marketing data into a warehouse like Maxim and his team did? Book a free demo with our experts to see how you can get started.
See Supermetrics in action
If you'd like to see how your business can benefit from Supermetrics for BigQuery or any of our other products, book a call with our sales team.