Is YouTube affiliate marketing a viable way of making money online? Yes, it is. But it requires an effective content strategy and some optimization, too.
Remember those days when you spent lots of time watching funny cat videos on YouTube? Sure, cats are still a huge success there. But nowadays YouTube is far more than just an entertainment platform. As one of the most visited websites in the world, it has become a powerful marketing tool.
According to research by Wyzowl, 72% of people would prefer a video over text to learn about a product or service. So, if you're looking for other ways to start affiliate marketing than launching a website, YouTube is a great choice.
There are plenty of successful affiliate marketers on YouTube. The only question is: How to become one of them? If you can't answer this question, then probably:
You've never tried YouTube before;

You've tried but didn't find any success;

You want to grow your existing channel even more.
If you fall under one of these categories, you're in the right place. This article provides a guideline for everyone who is just getting started or is searching for ways to attract more traffic.
Content strategy
Creating content for YouTube has never been easier — all you need is an idea, camera, and stable internet connection. Use natural light for an attractive picture and an external microphone for a good-quality sound. Ready, set, action!
The best and cheapest way to get started with video marketing is to shoot the video yourself as most likely you already have all the necessary equipment at home. Yes, it's not an easy process but you can learn it by doing.
Enough about the technical part, let's talk more about the content itself. Developing your YouTube marketing strategy is similar to developing any affiliate marketing strategy. First of all, you should focus on the target audience, message, and products or services you're promoting. Everything should work together to deliver the chosen message to the right audience and therefore generate the desired results.
You can't just shoot a video about a product you promote and throw it on YouTube together with the affiliate link in the description. You need to conduct research and develop a content plan. To develop unique content, answer the following questions while building the strategy for your channel:
What is the purpose of your videos?

Who is your target audience?

What does your audience need?

What are you promoting?

What is your message?

How will you measure the performance?
There are several video content types that can suit your affiliate marketing efforts: instructional videos, product presentations, educational videos, etc. Of course, you're not limited to a single approach, what works for one affiliate marketer might not work for another.
Pro content tips
Build a connection with your audience by bringing real-life experiences and aspects into the video. Let your audience be in the same room with you.
Start with the creative cover. Bright video thumbnail might be deciding factor whether to watch your video or not.
Don't forget yourself. YouTube videos are not about the products/cities/services you show, there is a strong personality behind every successful channel. Never exclude emotions, this is not a TV show. Don't forget laughter, excitement, nostalgia, fear — but be genuine.
The art of selling without selling
Once you've defined your niche and developed the content strategy for your YouTube channel, it's time to consider how to add your affiliate link to the videos. The obvious way is to add your unique URL to the description or into the video itself.
The main goal is to provide value to your audience, whereas monetizing should be a secondary objective. If you produce meaningful and interesting content, your chances of getting more traffic and engagement increase.
The second rule is to avoid creating misleading content. YouTube audience is hard to fool. Moreover, including unrelated promotional links to the video violates the platform's policies.
How to convert your audience into paying customers? Here are some free practices you can experiment with immediately.
The on-video text box. Add the call-to-action overlay to your video, also known as "annotation". This notification will appear at the exact moment in the video where you want it to be and is a powerful tool to drive traffic to your desired destinations. Please, notice that you can't simply put an affiliate link to annotations. Instead, it can be the landing page on your personal website or a link to your blog.
Unsure if your current blog content is optimized for affiliate marketing? Check out this Supermetrics article: Affiliate marketing for content marketers.
The channel "about" tab. The About tab on your channel is used to share more information about you with your audience. Use this space to provide a powerful call to action for your promotional offer.
The Scripted Pitch. Being honest is the most powerful way to drive traffic and convert your audience. Simply ask people to visit your website, blog article, or the landing page of your campaign. Don't forget to outline the benefits of this action that would encourage people to visit your desired location.
Optimize video for YouTube and search engines
In fact, YouTube is the second largest search engine worldwide after Google. Therefore, you need to optimize your content to improve your video's ranking on YouTube, Google, Bing, etc.
Step 1. Research keywords
The best approach is to start by brainstorming words that the audience would type to find your video. Use the autocomplete feature on YouTube to determine the most used search terms. Research existing keyword tools on the market and run them to analyze the effectiveness of the keywords you've chosen.
Step 2. Optimize video watch pages
After defining the keywords that people would type to search for your videos, you should ensure that your video title, description, and tags include those words. Though it seems obvious, many newbie video marketers mistakenly assume that video optimization is just about video and audio specifications.
Step 3. Optimize your brand channel
With tons of content uploaded on YouTube every minute, your videos might easily get lost without ever finding an audience. Brand channels make it more convenient for your audience to find all of your videos. Optimizing your brand channel means naming your channel, adding additional info, and choosing the right channel type.
With over 2 billion monthly users, YouTube is not a platform featuring just funny cat videos anymore. It's a serious marketing platform, giving you as an affiliate marketer an opportunity to create engaging and unique content for your target audience. Share interesting videos that provide value to your followers and affiliate sales will soon follow.
For more strategies to boost your affiliate marketing journey, read our expert affiliate marketing strategies. And join the Supermetrics partner program to earn 20% recurring commissions from each sale.
---
About Svetlana Gryaznova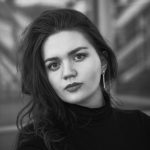 Svetlana is a Partner Marketing Manager at Supermetrics. By combining both her engineering and business education background, Svetlana has worked in several startups across Europe. At the moment she is applying her knowledge and skills to help grow the Supermetrics partner program. Feel free to connect with her on LinkedIn.
Turn your marketing data into opportunity
We streamline your marketing data so you can focus on the insights.