Coronavirus has spread at an alarming rate globally and people have switched to remote work, some of them placed in quarantine. With millions of people infected with the virus, the WHO declared a pandemic. But how is all of this impacting the economy? Small businesses are the first ones to take a hit and we can already see them struggling to survive. And even larger companies will have to make up for their losses eventually.
The long-term economic effects of the coronavirus outbreak remain to be seen. But we can still try to evaluate how it will likely affect certain spheres of business such as affiliate marketing. We know that affiliate marketing covers a multitude of niches whose demand can react differently. This is why we have to look at overall changes in consumer behavior to draw our conclusions.
Physical goods
Amazon decided to prioritize the delivery of essential goods such as household staples and medical supplies while suspending all shipments of non-essential goods until 5 April. This signals that we should expect lower demand for the non-essential category of physical goods.
Shipments of non-essential goods such as electronics are estimated to decline substantially.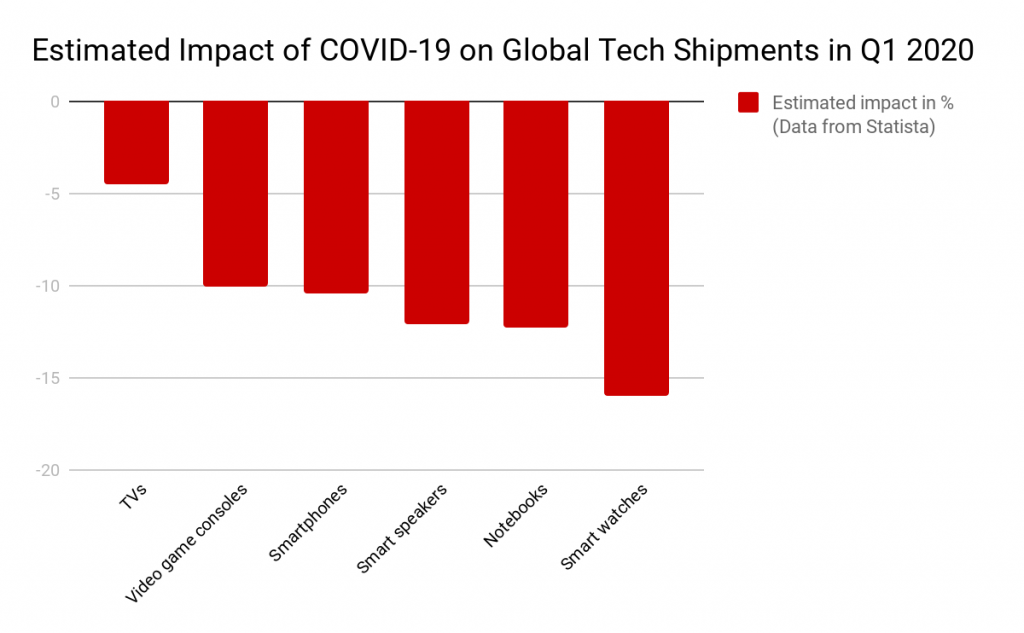 We could expect a higher demand for video game consoles, for example, when people spend more time indoors. But disruptions to shipments and lower production volumes caused by the outbreak will most likely reduce sales even in such product categories. We also know from micro economics that overall consumption tends to decrease under uncertainty, whereas saving and risk aversion gains more popularity. This should be factored in when predicting future sales.
So, what does this mean for Amazon affiliates? Since none of them promote food staples, medical supplies, or other essential goods that would result in modest commissions, it would make sense to refrain from their promotional efforts, at least in the immediate future. It will be challenging to make sales through Amazon if the high-margin products that are popular with affiliate marketers are not delivered to customers.
In fact, if we look at the projected impact of COVID-19 on retail sales in Europe between 9 March and 20 April, retailers are expected to lose $3.8 billion as a result of all the disruptions. There's a chance that Amazon sellers focused on non-essential goods will be unable to restock if warehouses run out of their products. This concerns a large number of businesses and individual sellers, given that third-party sellers make up more than half of all sales on Amazon.
Intangible goods
In general, intangible goods are less vulnerable to fluctuations in demand than physical goods as they're not affected by changes in production volume or shipments. This puts affiliates who promote intangible goods in a better position. In particular, license-based intangible goods that use an auto-renewal billing model and have a high retention rate seem promising at this time.
Another benefit of promoting intangible goods as an affiliate is that most such affiliate programs offer recurring commissions. This means that you usually get multiple commissions from a single referred customer. Every time when referred customers renew their license, you get paid.
SEO and content affiliate marketing
From the SEO and content marketing standpoint, we can already see a dramatic downward trend in the organic search traffic in most industries, including SaaS, as in the example below.

In the graph, we can see the usual "holiday season slump" in organic traffic that takes place between late December and early January. I included this period in the graph to illustrate how it compares to the current decline in organic traffic due to the COVID-19 outbreak. It seems that the virus lockdown, which now concerns a total of 35 countries and has confined almost 1 billion people to their homes, gave rise to the steep downward trend around the middle of March. But we will have to wait to see its full extent before evaluating the actual impact.
While both organic traffic and conversions are down in most industries, there are a few exceptions. The food, healthcare, media, and pharmaceutical sectors have all experienced growth in traffic and conversions during the pandemic. This is not surprising, considering how many of us read news about coronavirus and how the remaining three fall into essential goods.
However, in a more recent study by FirstSiteGuide, 35% of bloggers actually reported a revenue increase due to the COVID-19 pandemic. The conversion winners are those who have been able to adjust their topics to the situation.
We also shouldn't forget that SEO is all about the long term. For SEO and content-focused affiliates, the best strategy is to forget about short-term offers and concentrate on improving their websites and producing more engaging content to improve their organic visibility. This way, you will find yourself better equipped for the times after the crisis. There is only so much that journalists can write about the pandemic that traffic will eventually have to return to normal. You can start by analyzing keyword trends to identify new content opportunities.
PPC affiliate marketing
Many companies have reacted to the declining traffic and sales by cutting down their ad spend. It hardly makes sense to invest your marketing budget in advertising products that are not in demand at the moment. Even Amazon has virtually cancelled its Google Ads. As a reaction to the new buying trends after COVID-19, Amazon seems to have turned off all of its text ads after March 11 and has vanished for many categories entirely.
So, does this provide an opportunity for others to reach consumers through Google Ads?
In the example below, we can see the declining trend in the clicks and conversions of paid ad campaigns that many companies and individuals are dealing with now. While not as dramatic as during the last holiday season, it shows that conversions especially are much lower than usual.

Considering the overall decrease in PPC traffic, we could expect a lower CPC but this doesn't seem to be the case. What we see is a major increase in CPA. This means that while you pay more or less the same amount per click, your cost per conversion is much higher now.
What does this mean for affiliates? First of all, keep your ads up to date with buying trends. Make sure that you're not bidding for products that are out of stock. You can temporarily exclude these products from your campaigns. You might also want to lower your budgets or pause campaigns for non-essential goods.
Branded terms may give better return on your ad spend during uncertainty. They have a natural tendency to attract more high-quality traffic. Depending on your budget, consider reallocating your ad spend more toward the period of market recovery after the pandemic peaks.
What niches to focus on?
The impact of the coronavirus on affiliate marketing also depends on your chosen industry. Compared to an e-commerce business, for example, affiliates have more flexibility to switch to products that are in high demand at the moment. Obviously, this doesn't apply in every case since you also need to be specialized in the niche where you operate. Switching to a completely new product category takes time and makes sense only if you can expect long-term benefits.
When it comes to choosing profitable niches right now, bear in mind that using the word "coronavirus" or "covid" as part of your offer is forbidden in most traffic channels.
While we're still in the early stage where essential goods have the highest demand, let's take a brief look at some of the niches with high potential for affiliates in the upcoming months:
Healthcare and pharmaceutical

:

This niche has already experienced an increase in both traffic and conversions. As a natural reaction to the pandemic, people want to protect themselves and have started to stockpile hygiene products, medical supplies, vitamins, and other supplements.

Online education

: As efficiency will go down when most people work from home, many can use it as an opportunity to learn more, for example through online courses and audio books. Schools will also need to make use of online platforms to teach their students remotely.

Mental health and fitness

: Those currently in lockdown find it physically and mentally hard to cope with limited outside access and lack of social contacts. This is why products and services related to these niches are also expected to increase their demand during the pandemic.

Communication software

: With remote work being predicted to continue late into the spring, there's likely to be an increased need for stable instant messaging and communication software.

Remote work equipment and home improvement

: Since people are spending more time at home, they want to create comfortable conditions for both working and living. Products such as keyboards, office chairs, headphones and tools for renovation might become popular.

Entertainment

: More time at home also translates into more indoor leisure activities such as gambling, gaming as well as watching films and TV shows. This can encourage people to visit online casinos and consume more video and mobile games and streaming services.
The coronavirus and home isolation have also led to spikes in global Internet usage. This is a welcome trend for affiliates, given that an overwhelming majority of affiliate sales occur online. But keep in mind that higher online traffic doesn't necessarily result in more online shopping. Especially during uncertainty when people are more risk averse and overall consumption is lower.
Conclusion
After market recovery when people return to the new normal, there is a sense of renewed cautiousness, which will most likely keep overall consumption lower for a longer period of time. This is expected to pave the way for a new recession. And given the timeline of how the virus has spread across the world, we can assume Asia to be the first to recover.
During such uncertain times, you should remain open to seize the opportunities and especially the online trends that come your way. And to stay ahead of competition, you can start to prepare your affiliate marketing strategy already for the post-COVID-19. But most importantly, be safe and stay home for now.
If you're interested in becoming an affiliate for subscription-based intangible goods, you can join our partner program and start earning recurring commissions for promoting Supermetrics. For more insights about the affiliate industry, check these affiliate marketing trends in 2022.
About Johannes Rastas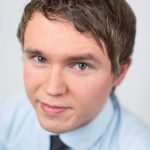 A Partner Marketing Manager at Supermetrics, Johannes focuses on expanding the Supermetrics partner program and collaborating with their existing partners. He also works with SEO and content on a daily basis. Feel free to contact him on LinkedIn.
Turn your marketing data into opportunity
We streamline your marketing data so you can focus on the insights.