In this article, I'll explain how to use videos for affiliate marketing, mainly from the SEO perspective. We'll look at techniques that have been used to pull off successful video marketing campaigns. If you want to read an article specifically about Youtube, you can find it here.
Let's start with a quick experiment:
First search for Red Bull and then Lipton on Google. When you compare the SERP for these two queries, you can see that only one of them gives you video results on the first page.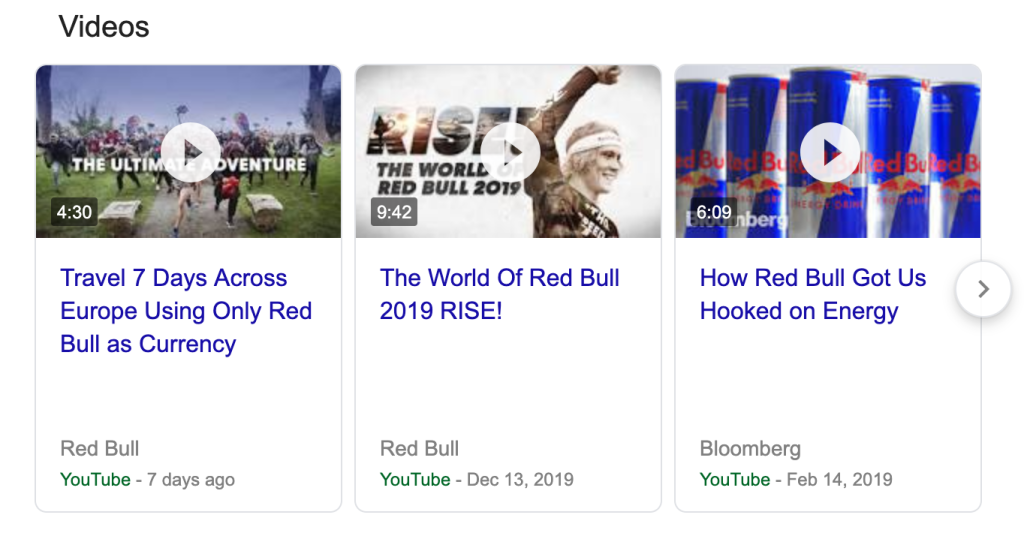 From an early stage, Red Bull has taken advantage of guerrilla marketing tactics, anything from free samples and word-of-mouth to sponsoring events and generating hype with publicity stunts. Combining these with video, it has made brand storytelling a key part of its marketing strategy.
1. Increase CTR with rich snippets
People are more likely to click a link that contains a video. By adding video to your content, you increase your click-through rate by 41%, according to Tubular Insights.
With rich snippets, Google can provide more information about websites and their content to users before they click any results. So, when you have added a video to your content, Google can deliver this information to users through a rich snippet.
Adding structured data markup called schema to your HTML is one way to help search engines better understand the content on your page. For videos, this concerns details such as the title, description, upload date, duration and thumbnail URL. Google has its own instructions for using schema markup to optimize your videos for Google Search.
You can use schema markup to optimize rich snippets for both embedded videos on a third-party website such as YouTube and self-hosted videos on your own website.

If you chose to design your website on WordPress and you're also using Yoast SEO, you may want to try their additional SEO plugin for videos. A premium SEO plugin, it fully supports schema's video markup and allows you to easily add and adjust structured data to your videos.
2. Increase dwell time with videos that your audience wants to consume
Continuing with the example of Red Bull, we can see that their video content covers exactly those topics that interest their audience, for example, extreme sports and music festivals. And these videos promote the Red Bull brand without pushing the product. It comes down to generating positive associations in the minds of the consumers.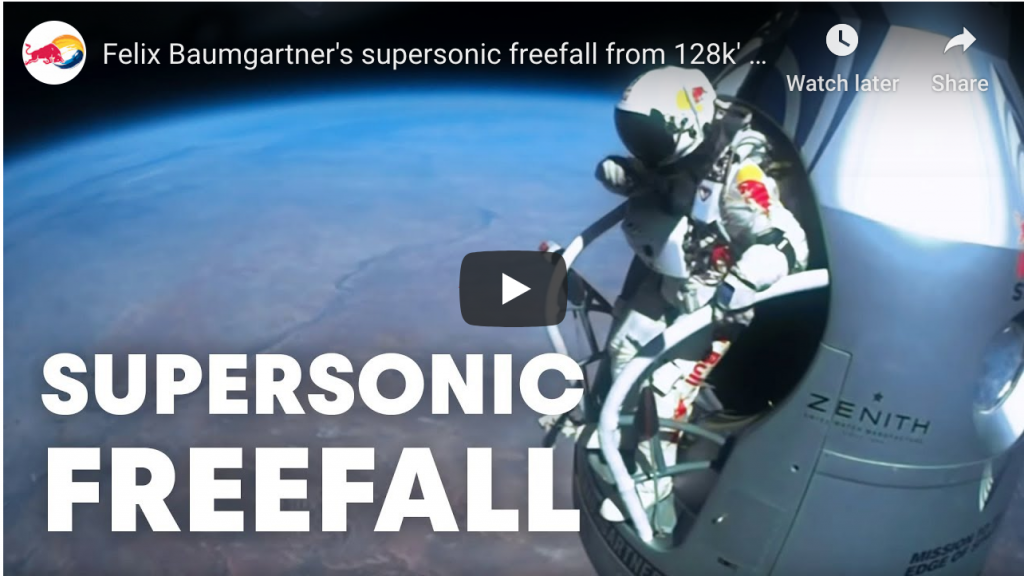 Red Bull Stratos was a supersonic freefall where a skydiver flew 39 kilometers into the stratosphere in a helium balloon before free falling and parachuting back to Earth. With stunts like this, Red Bull manages to generate hype and build brand awareness without being promotional. Such visual branding both engages and caters to their audience.
While as an affiliate, your marketing budget is obviously a limiting factor, the core idea behind your video marketing strategy should remain the same: focus on your audience and look into their interests. Engaging video content means that people spend more time on your page which translates into increased dwell time and better ranking in the SERP.
3. Gain trust signals through social shares, mentions and backlinks
Given the high engagement rate of videos, it's not surprising that videos are also more shareable than traditional text-based content. Most of the information transmitted to your brain is visual. And we are much faster to process visual information. This is one of the main benefits of video marketing.
To tap into this potential and encourage users to share your content, you can drive engagement by focusing on popular, current topics in your niche. If the intent of your video is to educate, make sure that you provide a solution to your audience's problem. Videos that are authentic and helpful are more likely to be shared among your followers.
While social shares and mentions are not direct ranking factors like backlinks, they do count as trust signals that help you improve your ranking. And creating engaging videos is a great way to drive these trust signals as well as backlinks from other websites.
4. Create how-to videos to earn suggested clips in the SERP
Suggested clips are part of the trend where Google answers users' search queries by featuring the best result in the SERP. This is meant to improve the user experience by giving users a recommended answer to their query. In terms of SEO, this means that you can occupy more SERP real estate and establish your website as an authority.
While featured snippets, instant answers and knowledge graphs belong to the so-called zero-click category, suggested clips do require a click but they no longer take you to YouTube. Instead, you will find a modal window that plays the suggested clip in a black frame above the search results.
Below is an example of a suggested clip where you can see the video thumbnail and other related metadata such as the title, source, and duration.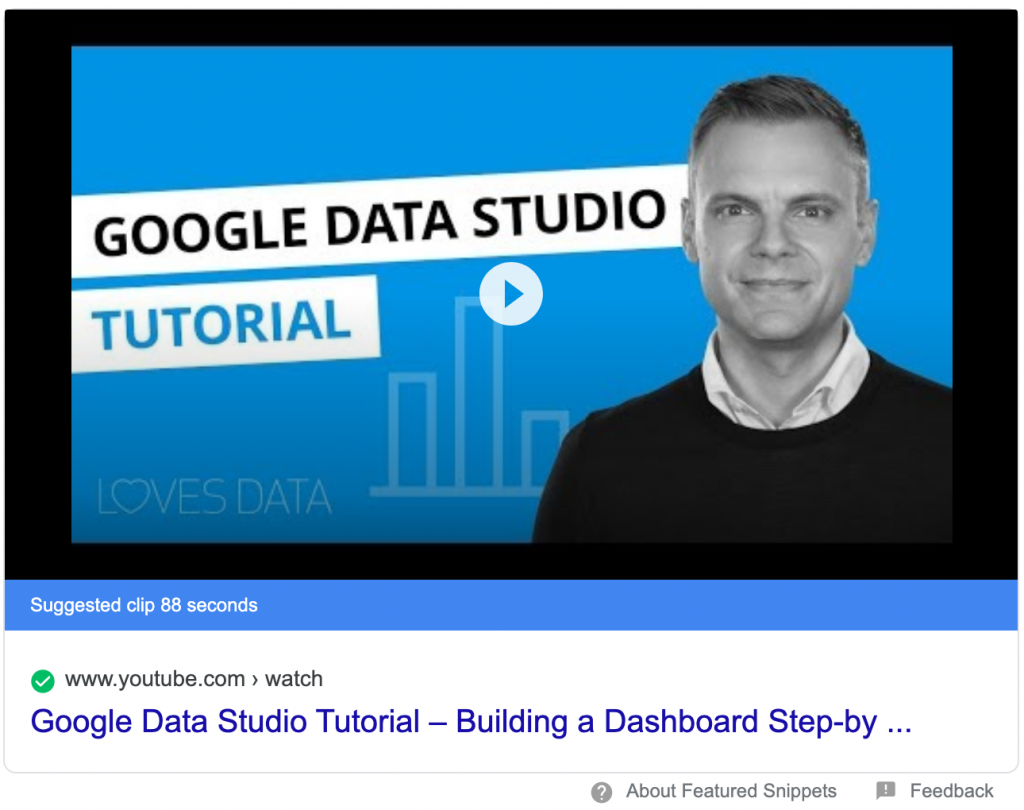 How to optimize for suggested clips?
The first observation is that suggested clips are triggered by "how-to queries." And similar to text and image-based featured snippets, your video content needs to be relevant to the query. Keep in mind that website authority plays an important role, too.
Furthermore, the following steps might help you optimize for suggested clips:
Start with a list of targeted keywords that lend themselves to how-to queries

Create video content that is focused on a single, detailed question or topic

Minimize title and opening sequences and get straight to the question

Speak your question and answer out loud at the start of your video

Optimize for Google's NLP by using simple, imperative action verbs

Make sure that your audio quality is good and use cuts when applicable

Optimize video metadata such as title, description and file name
Additionally, you might consider transcribing your video script to let Google crawl your content more accurately.
5. Build trust by featuring influencers and followers in your videos
Trust is one of the E-A-T factors. And while not a direct ranking factor, trust is a key ingredient in establishing a strong brand. To develop loyal customer relationships, you need customers who recognize your brand and find you reliable. Featuring influencers and customers in your videos is one way for you to build trust and drive more traffic.
By featuring influencers who are well-known in the niche where your business operates, you can attract members of their communities to your website. The authority and loyal followers of these influencers are ideal for generating more views and conversions.
Among your own followers, you might also find some talented video creators. To identify the right talent, you could organize contests where you encourage your followers to submit, for example, their tutorials and unboxing videos, and reward the best ones.
When you recognize the efforts of your followers and give them some spotlight on your website, you both activate them and build their loyalty and trust. And even more so, you get engaging video content for your brand that can attract more organic traffic.
Conclusion
As we can see from these examples, well-branded consistent video content is an effective strategy for engaging your audience, boosting your brand authority and improving your CTR. If you already have an article that ranks well for particular keywords, you can maximize your visibility in the SERP by creating complementary video content for those same keywords.
For more about affiliate marketing, take a look at our affiliate marketing strategies article. And join the Supermetrics partner program to earn 20% recurring commissions from each sale.
---
About Johannes Rastas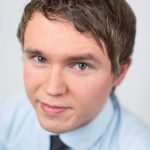 A Partner Marketing Manager at Supermetrics, Johannes focuses on expanding the Supermetrics partner program and collaborating with their existing partners. He also works with SEO and content on a daily basis. Feel free to contact him on LinkedIn.
Turn your marketing data into opportunity
We streamline your marketing data so you can focus on the insights.