Not everyone is cut out to be a successful affiliate marketer. A common misconception is that affiliate programs offer a shortcut to the riches. While generating passive income should be the goal for all new affiliate marketers, it's definitely not a shortcut.
Everyone makes mistakes when starting out. But being aware of the most common pitfalls and knowing how to avoid them can save plenty of your time. If your affiliate marketing efforts haven't been gaining any traction, you might want to read through this list.
Here are the top 10 rookie mistakes people make when they join affiliate programs:
1. Monetizing too early
While it may seem like an obvious thing to avoid for experienced affiliate marketers, surprisingly many new affiliate marketers fail to build an audience. Ideally, you have built your loyal audience before joining any affiliate programs. This way, you have already provided value to your audience before starting to monetize your website.
You cannot expect people to convert into customers if you haven't offered them any value. Think about it as an exchange. You have an audience that values your opinion, and thus they might consider any affiliate offers that you share. If you start bombarding your articles with affiliate links before any mutual trust has been established, it only comes off spammy.
2. Expecting visitors without making any effort
Competition for website traffic is intense. So, you cannot just sit and wait for visitors to find their way to your site. But you don't necessarily need to reinvent the wheel, either. Instead, you can employ inbound marketing techniques such as SEO, link building and social media marketing to boost your traffic.
Of course, those techniques work much better when you have high-quality content that brings value to people. That's why everything starts from polishing your content.
3. Promoting the wrong products
Choose your affiliate offers carefully. Make sure they are related to your niche and relevant to your audience. The products you choose to promote through your site can define your success in affiliate marketing.
Take a moment to think about your readers or followers. Would they benefit from the product, are they potentially interested, and can they afford it?
If your audience consists of avid hunters, they're likely not the ideal audience for promoting reporting automation tools as in the Supermetrics partner program. Your affiliate products should address the needs of the people who consume your content.
4. Going overboard with promotion
If your page is overflowing with CTAs and promotional links, you're unlikely to maintain your traffic and the trust of your audience. Too many links and banners make your page confusing and weaken your user experience.
It's therefore preferable to choose just a few affiliate programs within your niche and stick with them. As tempted as you might be to join as many affiliate programs as possible and maximize your earnings potential, it's a better strategy to be selective.
After you have chosen a few excellent products to promote, you can commit more time to each of them and turn your endorsements into affiliate sales. However, nothing stops you from being on the lookout for new matching affiliate programs and growing their number over time.
5. Not measuring your performance
Running a popular site requires constant monitoring of your marketing campaigns. If you're not investing time in measuring, you have no way of knowing how well each campaign is performing. If you're not familiar with Google Analytics, it's time to get acquainted. Track and optimize your data and find out if you're on the right track.
6. Choosing only the most expensive products
You shouldn't choose affiliate offers based on the price. While it depends on the commission structure, more expensive products usually result in higher commissions. But what's more important than potentially high commissions is that you can actually convince people to purchase the product.
Keep in mind that the number of potential buyers is lower for high-end products. This will affect your conversion rate. Typically, the commissions are also lower for such product categories. Additionally, your potential to attract a high level of traffic is higher if you choose to target a larger segment of potential customers.
This doesn't mean, however, that you should avoid promoting more expensive products. It all depends on relevance and your niche. There is also an important distinction between affiliate programs that offer recurring and one-time commissions which we have explained in more detail in our Ultimate guide to affiliate marketing.
7. Not understanding the products you promote
Make sure that you're familiar with the products before you start to promote them. You wouldn't buy a house from a realtor who cannot give you any details about the house. In the ideal case, you're actively using the product yourself so that you're able to talk about the product in an authentic manner and provide some valuable insights.
People are easier to convert into customers through authentic stories and reviews. And it's usually not difficult to detect when a story or review is based on actual user experience. This is why you should avoid using any made-up stories. Otherwise, you risk losing your most valuable resource – the trust of your loyal audience.
8. Copying what others are doing
There isn't necessarily anything wrong with using the same marketing techniques as everyone else. After all, it's unlikely that your strategy is totally unique. However, you shouldn't blindly follow the methods outlined by your favorite marketing gurus. It all depends on your chosen niche. But try to be as unique as possible.
You can adapt the best strategies to fit the needs of your audience. A high conversion rate demands you to distinguish yourself. Try to find a new angle and be innovative. Perhaps you will find a benefit that no one considered before.
9. Focusing on product features instead of benefits
If you've decided to promote your affiliate offers through reviews – and you should – make sure that you emphasize the benefits and not only features. Since you're after commissions, remember that buyers are more curious about the benefits than features.
It's one of the basic tenets that many new affiliate marketers seem to forget. Describing the features is informative but it can hardly evoke any strong emotions.
10. Forgetting about SEO
SEO is the most effective inbound strategy for those without large marketing budgets. And content creation is the most effective SEO technique for 72 percent of marketers. It should be enough to convince you about the necessity of optimizing for search engines.
The key to good SEO lies in providing a superb user experience, carrying out your keyword research, creating meaningful content, and earning backlinks. SEO has a direct impact on your traffic and commissions, so neglecting it is a fool's errand.
If you're able to avoid all of these mistakes from the get-go, you're en route to becoming a successful affiliate marketer. Always keep in mind that you're on a journey. Marketing in general is dynamic in nature and calls for constant learning. And affiliate marketing is no exception.
The future also seems promising for affiliate programs. An annual growth of 10% is expected by 2020. This means that it's not too late for you to get on board.
Once you've decided to give affiliate programs a try, don't rush too much. It requires time and commitment and a lot of engagement with your audience. The people who read your content are, in fact, the ones who decide whether you will find success as an affiliate marketer or not.
Join our Supermetrics partner program to earn 20% recurring commissions from each sale.
---
About Johannes Rastas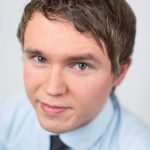 A Partner Marketing Manager at Supermetrics, Johannes focuses on expanding the Supermetrics partner program and collaborating with their existing partners. He also works with SEO and content on a daily basis. Feel free to contact him on LinkedIn.
Turn your marketing data into opportunity
We streamline your marketing data so you can focus on the insights.