Jan 25, 2023
​Supermetrics appoints co-CEO as growth continues to rocket
By Supermetrics
[ Updated Jan 24, 2023 ]
Supermetrics, the leading global data integration platform, has appointed Anssi Rusi as its first ever co-Chief Executive Officer. The technology veteran is tasked with spearheading Supermetrics' rapid growth and takes over responsibility for the commercial side of the business in addition to finance, customer, and people operations.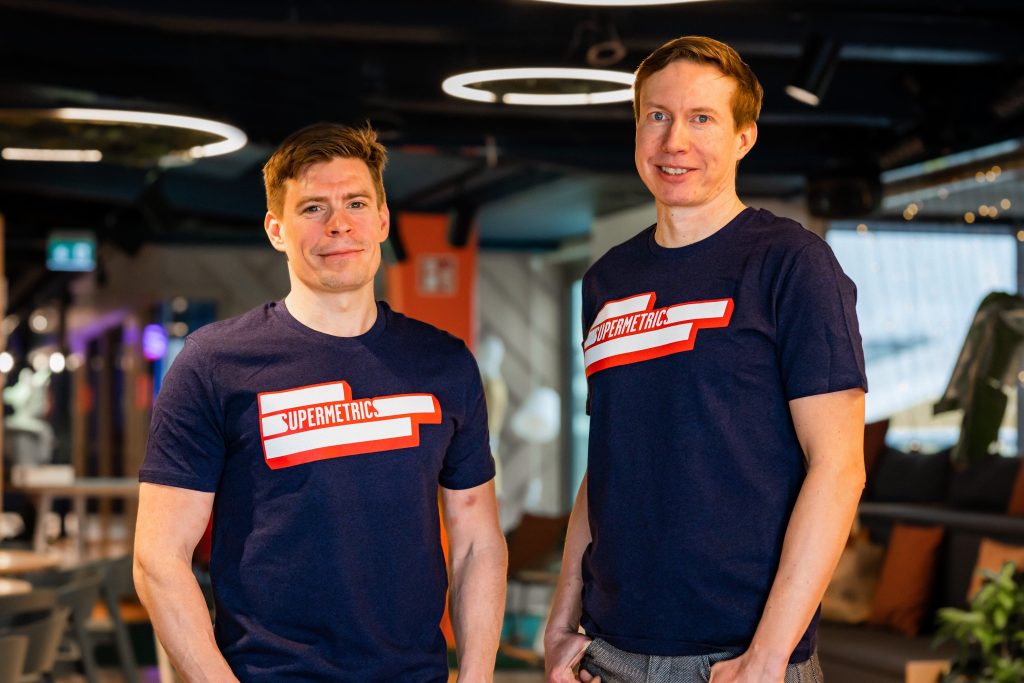 Rusi joins the company from Yousician. Prior to Yousician, Rusi was the founding COO at Smartly.io, where he drove the business to profitability within two years of operation. Rusi spent eight years as part of Smartly.io's executive leadership team. During this period, driven by a team of 500 people in 20 global locations, Smartly.io's revenue grew to €100M ARR.
Rusi will work alongside Supermetrics' CEO Mikael Thuneberg, who founded the company in 2013, taking it from a passion project to a powerhouse, with the data platform currently accounting for 15% of the world's online ad spend.
Taking the growth to greater heights
Supermetrics' success is product-led and during 2022, the company grew 40% YoY and scaled to over €50M in revenue. Rusi's addition to the executive leadership team as co-CEO with commercial responsibility enables Thuneberg to focus on his passion – building a world-class platform that unlocks the power of sales and marketing data to drive revenue.
Speaking about his appointment, Anssi Rusi said:
"I'm delighted to join Supermetrics at such an exciting and important time in its journey. What Mikael and his team have achieved – nine years of consistently profitable growth – is hugely impressive. It's a unique opportunity to work alongside one another, and I believe that together, we can take the company to even greater heights."
Mikael Thunberg, founder and co-CEO of Supermetrics, added:
"We are so proud to bring Anssi on board. His achievements speak for themselves, and we believe that he's uniquely positioned to help us build upon our strong foundations. As someone who has led the company from day one – evolving it from bedroom to global brand – it's clear to see that we are ready for the next stage, and I am really looking forward to working together as we combine our experience and knowledge to achieve shared ambitions for Supermetrics."
During his time as Yousician's Chief Operating Officer, Rusi led the leadership team during the company's transformation from a single-product music education company to a music enjoyment company with multiple products.
Rusi is also the current chairman of the Startup Foundation's board of directors, a role he has occupied since 2022. The Foundation works as a silent backbone for initiatives like Slush, Maria01, Junction, and the Shortcut while supporting new ecosystem initiatives and founders-to-be directly with grants.
About Supermetrics
Supermetrics is a data integration platform that helps you get the exact marketing data that matters to you: when you need it, where you need it. It helps you make data-informed decisions to grow your business.
Over half a million people, including marketers, data analysts, and data engineers, use Supermetrics to move data from popular marketing platforms (such as Facebook, Google Ads, and HubSpot) to destinations like Google Sheets, Google Data Studio, Excel, BI tools, data warehouses, and data lakes.
Supermetrics has 17,000+ customers in over 120 countries and 15% of global online ad spend is reported through their products.
Turn your marketing data into opportunity
We streamline your marketing data so you can focus on the insights.