Jan 8, 2018
Supermetrics launches an affiliate partner program
8-MINUTE READ | By Victoria Galperina
[ Updated Dec 5, 2023 ]
We have some fantastic news to share with you: we just launched our very own partner program! You might be wondering what's in it for you, but before we get to that, let's take a moment to talk about affiliate marketing in general.
What is affiliate marketing?
Affiliate marketing is a form of partnership between companies that provide certain goods or services, and the people who promote these goods or services to others for monetary compensation. In this relationship, affiliates are people who are responsible for promotion and companies are merchants who provide the goods or services and all the necessary means for affiliates to successfully promote these goods or services.
Who are affiliates?
To put it simply, affiliates are the people who refer potential leads or buyers of your product or service to your website. Most of us turn to our family or friends when we need some advice on what to get or where to get it, or simply start searching for options online. Affiliates are the people who advise us to purchase certain products or services and receive rewards from the merchants, whose goods or services they are advertising.
So imagine you have a favourite pizza place, and your out-of-town friend comes to visit you and asks you where to get the best pizza. You will most certainly recommend the pizza place you love. Now, imagine you got a free pizza or a $5 every time you referred someone to your favourite pizza place. Wouldn't it be nice? This would make you an affiliate, with the pizza place – the merchant and your out-of-town friend – as your referral.
Summarizing all of this, affiliates are the people who promote the things they love to the people they know – be it friends, family, blog readers, social media followers, speaking event attendees and so on. What separates them from people who just recommend things out of the goodness of their heart is the compensation.
What's in it for you?
We created a special program to reward you for sending new clients our way.
We are offering you an opportunity to earn 20% recurring commissions from every referral who purchases any of our subscriptions!
That's correct, you'll be getting 20% commission every month or year, depending on the subscription type, for as long as your referrals keep paying for their Supermetrics subscription!
What is more, you'll also get commissions for any upgrades and any additional Supermetrics product purchases that your referrals make.
Why should you join?
If you think about it, all of us are affiliates to some extent. However, most of us never receive any monetary compensation for our recommendations, so why not change this?
On top of recurring commissions, you'll be helping your peers become more efficient and making the digital marketing world better, one automated report at a time!
All you have to do is set up an account, get your referral link, and you'll be one step closer to receiving your first affiliate commission with us!
If you find yourself lost, our excellent customer support team is always here to answer any of your questions.
How does it work?
In order to track the referrals, affiliates are given specific tracking or referral codes. The codes are unique to each affiliate and are used as part of the URLs when referring potential clients to an offering. This allows merchants, or the companies, whose product they are advertising to track each referral from affiliate on one end to, to trial activations, purchases and repeat purchases on another end. This is done to ensure that each affiliate is rewarded for the referrals that they bring.
Let's say you would like to become a Supermetrics partner. Let's also suppose you are a digital marketer who finds Supermetrics very useful and would like to share this knowledge with your clients, on your blog or community or just send a link to someone to sign up for a free trial or check out our website. How would you go about it, to make sure you get rewarded for the referrals?
Step 1: Sign up.
Step 2: Get your basic affiliate link sent to you in a welcome email or grab it from your personal dashboard once the sign up process is finished.
Alternatively, you can check out our marketing materials section, where you can find: videos, social media links, banners, lightboxes, text ads, email links and email templates.
Step 3: Copy your basic affiliate link or links/embed codes of any of the materials listed above and simply paste them wherever you feel would be appropriate within the context you provide.
If you want to send an email, you are welcome to use one of the provided email templates
If you are writing content, you are free to use a combination of links. Don't forget to take advantage of videos, to make your content more interactive
If you have your own blog and don't know where to start, we suggest using one of our banners
Step 4: Track your progress on your personalized dashboard. Once your commissions reach $50 – you will be eligible for your first payout.
Step 5: Collect your commission via PayPal.
Getting started will take just a few minutes of your time. It's as simple as that!
The Supermetrics partner program gives you an excellent opportunity to recommend the software you love and receive commissions for it! So what are you still waiting for?
P.S. If you have any questions about our partner program, please do not hesitate to contact us at partners@supermetrics.com.
---
About Victoria Galperina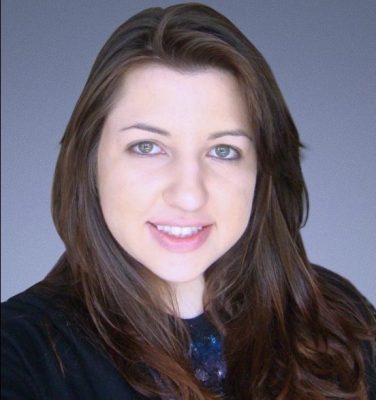 Victoria is the Head of Affiliate Marketing at Supermetrics. She specializes in setting up and exponentially growing affiliate programs for SaaS companies. Victoria is also an international speaker and a regular contributor to FeedFront magazine. You can learn more about her on LinkedIn.
Turn your marketing data into opportunity
We streamline your marketing data so you can focus on the insights.