As an affiliate marketer, one of your main concerns is how to drive traffic to your website. Two commonly used strategies include SEO and paid ads, known as PPC. Given that SEO and PPC are both fiercely competitive fields of marketing, using them for affiliate marketing means that you need to understand what you're getting yourself into.
In this article, I will go through the pros and cons of using SEO and PPC for affiliate marketing. Keep in mind that you don't necessarily have to choose one over the other. Many successful affiliates know how to combine the two strategies to maximize their exposure in the SERP.
As concluded in our article about using branding for SEO, people are more likely to click a familiar website even if it ranks lower. That is why using PPC before you have established any organic traffic is likely going to hurt your CTR. As an affiliate marketer, however, you promote someone else's products, so your PPC ads don't have to rely solely on your reputation.
How to choose a winning strategy?
When choosing the focus of your affiliate marketing strategy, think whether you want to build a website to pull visitors in or if you prefer to use ads to catch the attention of potential customers.
SEO is about optimizing your website and content so that it ranks higher in the organic search results for your desired keywords. By focusing on SEO, you're practically chasing down the factors that Google's PageRank uses to prioritize websites in the SERP. And to make sure that your job is not too easy, Google keeps consistently pushing out updates to its algorithm.
Just like updates to the PageRank algorithm can potentially damage your SEO efforts, PPC ads get banned all the time for violating ad policies. PPC is about finding an effective ad combination that generates targeted traffic. But you should only go for PPC campaigns if you trust that you can earn enough revenue to cover the costs.
What are the advantages and disadvantages of SEO?
As you might know, SEO is a long-term strategy that doesn't offer any instant results. Content creation, design and link building require a lot of time and dedication. Apart from technical SEO, you cannot yield the desired results in SEO unless you're able to produce expert content. Without this expertise, your content will lack depth and your ranking will suffer as a result.
The flip side of SEO's gradual nature is that it can offer long-lasting results. And because no major investments are required up front, this also translates into better ROI in the long term. But keep in mind that all of your SEO efforts are vulnerable to changes in the PageRank algorithm.
In organic search, your target audience consists of people who are actively looking for solutions—these are quality traffic leads. You don't have to push your message to an uninterested audience and your CTR and conversion rate are likely to be higher than in paid search.
For more SEO-related content, check our article about SEO analytics.
What are the advantages and disadvantages of PPC?
Unlike SEO, PPC tends to give you instant results after you set up your campaigns. You're also able to manage these campaigns, for example, by having control over targeting, scheduling, and budgeting. And your ranking is not affected by any PageRank updates.
While PPC gets your page to appear in the top results, it's still displayed as an ad. And since people are notoriously suspicious of advertising, this usually means a lower CTR. You have to decide on a budget and invest money up front without any guarantee that you will make a profit.

Affiliate marketers face additional challenges. How to bring value for the user when you're in fact adding an extra step to the funnel? And how to avoid violating any ad policies? Another challenge is to make a positive return when you only receive a percentage of the sales amount. But if you believe that your ads actually convert, this shouldn't stop you from using PPC.
These are concerns that all affiliate marketers have to take into account before getting started. If you want to read more about PPC marketing, take a look at our Ultimate Guide to PPC.
How to use both SEO and PPC in affiliate marketing?
The only way to be sure that your PPC campaigns generate enough sales to cover the expenses of running your ads is by first building trust through your organic efforts. Once your audience perceives you as a credible source, they're more likely to click on your ads. This happens after they've seen your unique content rank high on the first page of Google.
To reap the maximum benefits of your online presence, you can start with SEO by focusing on content and link building. Once you've established an audience, you can add PPC to the mix. Diversification is a safer choice than depending entirely on one traffic and revenue source.
Unlike some might assume, content plays a key role in paid ads, too. The limited space of your ad copy gives all the more reason to invest your time in creating polished, compelling content. These ads should hook the reader with their headers and include the right keywords and CTAs.
Insights from two affiliate marketers
To help you with the decision whether to use SEO or PPC in your affiliate marketing efforts, we asked two marketing experts to share their first-hand experiences with affiliate marketing.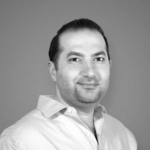 Reuben Yonatan, Founder and CEO of GetVoIP, about using SEO as an affiliate marketer:
"A big source of our success is organic traffic that we have built over the years. The downside of an SEO strategy is that it does take a lot of time to get traction—at least 6-12 months and sometimes more depending on your market. Our business model prioritizes user-generated reviews, which are highly correlated with buying behavior, so we've had a lot of success attracting traffic that eventually turns into affiliate sales. But it didn't happen overnight. It's not like PPC where you can turn on traffic overnight.
The good thing about organic traffic is that once you have it, it tends to be consistent moving forward as long as you keep working on it. That means creating a regular cadence of articles, new reviews, and content all the time. If you're committed to SEO for the long-term, it's worth the effort."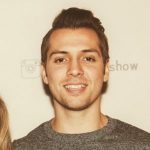 Peter Czepiga, Growth Marketing Senior Analyst at Bespoke Post about using PPC as an affiliate marketer:
"I was a full-time PPC affiliate for roughly one year. My area of expertise was Facebook advertising—essentially, I'd get paid a commission per conversion, and the difference between that commission and my Facebook CPA was what I netted at the end of the day.
We were able to make PPC affiliate work via geographical arbitrage. Working with an advertiser based in one country who allowed advertising in other countries gave us a competitive advantage. For example, a drone manufacturer based in Germany might pay a flat €25 commission for every product sale driven via PPC. Advertising this offer in Germany would lead to extremely thin margins. However, if they allowed us to advertise this offer in, say, Serbia, Facebook CPMs and the overall auction environment would be much more favorable. Our commission would still be that €25 rate, and we were able to make a profit in this manner."
How to get started with SEO and PPC as an affiliate?
The first basic steps to starting with SEO and PPC are largely the same. Both are also highly competitive, but in PPC you have to think additionally on how to optimize your bidding strategy.
Choose your niche target segments: No matter whether you've decided to focus on SEO or PPC, or both, all affiliate marketing starts with selecting your niche. Understand your market, both customers and products. You need to be familiar with the pain points of your target audience so that you can provide them with a solution. And to actually convert, you also have to be authentic.

Perform keyword and search intent research: The obvious next step is to go deeper with the analysis of your target customers. This is where keyword research comes in. To be able to bring people to your website, you need to know what terms people search and then optimize your content with these keywords.

Use Google Search Console to identify which keywords drive traffic to your website.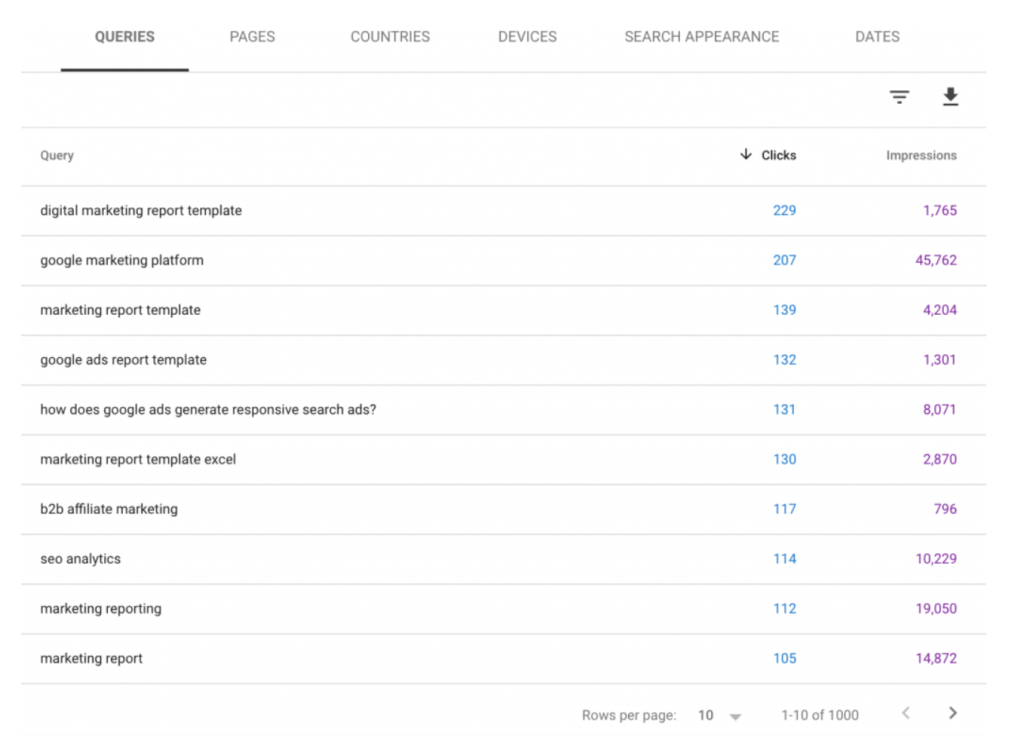 You can also analyze historical search trends in your industry with Google Keyword Planner and come up with a list of keywords that have a promising search volume.A more recent trend in both SEO and PPC is to look at the intent behind searches. Users' search intent could be to find a particular product or service, or simply a solution to a problem they're dealing with or it could be to just find more information on a topic.Look at your search query data in the Search Console and analyze the content of the top search results for those same queries. Since your goal is to convert visitors into customers, you might want to focus on purchase intent keywords, especially in PPC. In SEO, include also informational keywords to offer value and avoid too much promotion.

Create effective content and landing pages: Both your content and landing page should serve the purpose of persuading users to convert. But effective persuasion means that you need to provide value to the users. You can do this with blog articles, videos and insightful product reviews and comparisons. Between the keywords and CTAs, try to address why your solution is better than others.On your landing page, make sure that you present your offer in a way that is both visually and textually appealing. And avoid having many offers on the same page.
Conclusion
SEO and PPC both come with their own challenges and choosing between them depends on your personal strengths and preferences. SEO is a good long-term strategy that doesn't require any significant investments up front. PPC tends to give you more instant results but at the same time, it means that you have to invest money without any guarantee that you will make a profit.
If you have the resources, use SEO and PPC together to maximize your traffic and conversions. It's PPC that helps you drive large amounts of traffic to your affiliate site. And with SEO, you will improve your site's ranking and build your authority, which will increase your conversion rate.
Find more affiliate marketing strategies here. And join the Supermetrics partner program to earn 20% recurring commissions from each sale.
---
About Johannes Rastas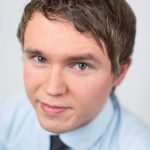 A Partner Marketing Manager at Supermetrics, Johannes focuses on expanding the Supermetrics partner program and collaborating with their existing partners. He also works with SEO and content on a daily basis. Feel free to contact him on LinkedIn.
Turn your marketing data into opportunity
We streamline your marketing data so you can focus on the insights.