Are you looking for new channels to expand your affiliate promotions and gain more commissions? Wondering how to place affiliate links on Reddit? This Reddit affiliate marketing guide will discuss strategies that help you boost your affiliate earnings with Reddit.
This guide will cover:
Rules and tips for effective Reddit affiliate marketing
How to use organic and paid traffic from Reddit for affiliate marketing
How to place affiliate links on Reddit
Reddit—does it need an introduction?
Reddit was founded in 2005 as a news aggregation, web content rating, and discussion website. It gathered a large following and currently has over 26 million monthly users in the US alone.

The platform is a web traffic powerhouse with over 1.5 billion visitors per month (Statista). Reddit is one of the most visited websites globally, currently ranking 19th in popularity (Alexa).
The website hosts a massive collection of forums on all topics imaginable. These various forums consist of tiny internet communities known as "subreddits." You can browse subreddits with the help of the search bar and discover up-and-coming communities.

As a Reddit member, you can follow subreddits of your interest. Recent posts in this subreddit will then appear on your homepage.
Each subreddit covers a specific topic and has members sharing information and asking questions. This is an example of a subreddit on SaaS (Software as a Service):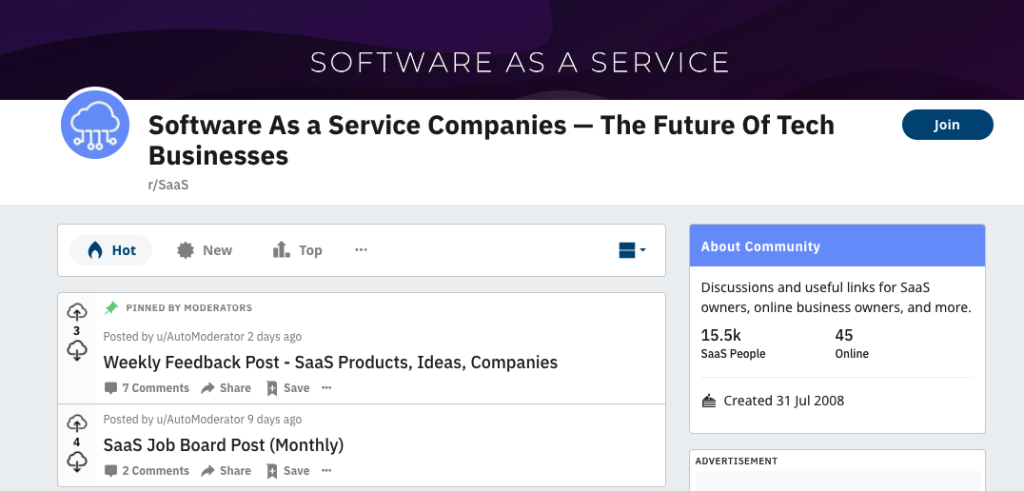 You can share content, reply to other people, comment on their posts, and upvote and downvote content. This ties in with the members' karma points, a rating system to showcase the number of upvotes content and comments received on a profile.

Karma relies more heavily on comment karma than on content karma. Make sure your comments are to the point and receive good feedback. Content karma is earned by posting interesting new threads.
Reddit affiliate marketing—for whom?
Marketing on Reddit is not for the faint-hearted, as pushing promotions can get you some severe backlash. Reddit is known for its polarised audience, and content is either loved or hated.
Target groups on Reddit
Most Reddit users are between 25 to 29 years old. A large chunk of the user base (21% of US adults) is even younger (18 to 24).

You should consider if this young target group matches your desired audience and product promotions. There will be demographic differences in the subreddits you target, but most users are young adults.
How to place affiliate links on Reddit?
As with almost any internet community, self-promotions can be frowned upon on Reddit. Make sure you get the right strategy in place before posting promotions.

Reddit does not allow the placement of direct affiliate links. Placing direct affiliate links on Reddit can result in an account ban.

That doesn't mean you cannot execute an affiliate marketing strategy on Reddit. It just means you need a more creative approach to direct traffic from Reddit to your affiliate offers.
Strategy examples
Set up a landing page to direct traffic from Reddit to your blog article, where you place affiliate links.
Paid advertisement to direct paid traffic from Reddit.
You can generate traffic on Reddit organically or through paid advertising. Before starting your strategy, you should:

1. Create an account on Reddit
2. Research subreddits and current questions in your niche
3. Make a list of the most relevant subreddits
4. Decide on organic traffic, paid traffic, or both
Organic traffic from Reddit
Gaining decent organic traffic from Reddit takes time but it can be worth it. Reddit is community-driven and thrives on shareability.

Like in other organic channels for affiliate marketing such as Quora, you will need to invest time in building your reputation. On Reddit, building up your status is done through karma points. After being a fully contributing member of Reddit, you can start your affiliate strategy.

There is no strict rule on when you can start promoting and how many karma points you need. The key here is to bring value and age your account so that your opinions are not considered newbie spam. If you gather at least 600 comment karma points before you start linking out, you should be fine.

Gaining karma and placing links is an ongoing process, so keep bringing value. Make sure to link to a variety of valid sources and not just your website. It's also worth going through Reddit's content rules and rules for self-promotion.
Strategies for organic affiliate traffic
Research relevant topics in your niche and gather questions that seem to generate interest among users.

Create valuable content that helps people with the questions you found. You can do this by creating a blog post on your website. Link from Reddit to your article that you offer as a helpful resource. In your article, you then link to affiliate promotions.

Build links and set up a subreddit about your niche. Gather followers, create content, and answer questions. Links to Reddit often show up on the first page of Google.

Be honest and upfront about your affiliate promotions and explain clearly how the product would benefit the reader. For example, if you use the products yourself and can testify to their value.

Promote your products on subreddits that are specially created for self-promotion, for example, this subreddit.

Boost your exposure by focussing on smaller subreddits instead of having your presence ignored on bigger subreddits.
Paid traffic from Reddit
You can run ads on Reddit just as you would on other social platforms. Reddit allows you to target ads towards your desired viewers by selecting the most relevant subreddits.

This is an example of what a Reddit ad looks like: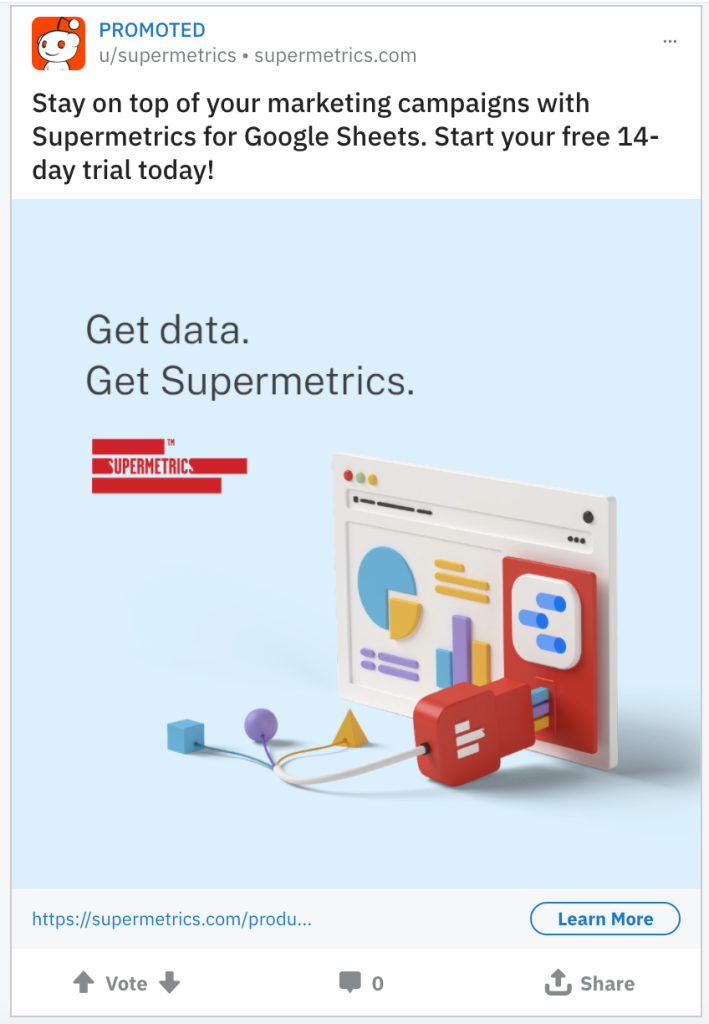 If you have any discounts and or promotions from the affiliate programs, this can be a great eye-catching promo for your audience. After grabbing your audience's attention with the deal, you can lead them to your website.

Here is a great subreddit to learn all the details of running paid advertisements on Reddit.
Reddit affiliate marketing—paid vs. organic
Do you want to invest time or money on Reddit? Traffic from paid ads might cost you less time than organic traffic but it will cost money. Organic traffic is free but takes time and effort.

You might encounter ad blindness with paid ads. This is a phenomenon where visitors to a website consciously or unconsciously ignore banner-like information.

Also, consider the shareability of your content. Do you have something interesting, new, and worth sharing on Reddit? In that case, organic might be a better fit. But, if you can create a killer ad and get the right targeting, your return on investment might be much better.

It is worth testing out different strategies in your specific niche (check out our guide on A/B testing for your affiliate campaigns).
10 Tips for Reddit affiliate marketing
How to place affiliate links on Reddit? Follow these rules:
For organic affiliate traffic
1. Never post self-promotions without karma points.
2. Be a valuable and helpful member of Reddit before starting your promotions.
3. Research topics and questions in your niche extensively and create matching content.
4. Don't post direct affiliate links; use a landing page.
5. Keep gaining karma points, don't forget to keep working on your account's reputation.
For paid affiliate traffic
6. Understand the paid advertising rules on Reddit.
7. Promote discounts to grab your audience's attention.
8. Find best practices from other advertisers in subreddits like this one.
9. Deal with ad-blindness by creating original ads that stand out.
10. Research successful Reddit ads and absorb parts of their success.
Reddit affiliate marketing—what else?
Reddit is a powerful source of information that you can incorporate into your affiliate marketing strategies. Here are some handy subreddits for affiliate marketers:

https://www.reddit.com/r/Affiliatemarketing/
https://www.reddit.com/r/Affiliate/
https://www.reddit.com/r/DigitalMarketing/

Hopefully, these tips will help you boost your affiliate marketing on Reddit. For more information on growing your affiliate business, check our article about expert affiliate marketing strategies. And join our Supermetrics partner program to earn 20% recurring commissions from each sale.
---
About Hetty Korsten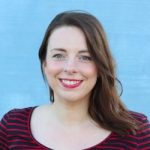 Hetty Korsten is a Partner Marketing Manager at Supermetrics. She has worked for fast-growing SaaS startups in Copenhagen and Helsinki. Currently, she's growing the in-house partner program at Supermetrics. Feel free to connect with her on LinkedIn.
Turn your marketing data into opportunity
We streamline your marketing data so you can focus on the insights.