Wondering how to find the most profitable niches with low competition? Curious about strategies for finding new topics and expanding your affiliate activities? In this guide, we take you through the best practices and strategies for discovering your next affiliate project.
1. Find and explore niches using Google Trends
Google Trends is an ideal tool for discovering new profitable niches with low competition. It analyzes the popularity of Google search queries while taking factors such as location, date, and language into account. The tool helps you understand how search queries and topics developed in popularity over time.
It allows you to find evergreen niches and new trending topics and gives you the chance to predict the popularity of a topic for future marketing campaigns. You can find our complete guide on how to use Google trends for finding low competition niches here.
2. Identify monetization opportunities within a niche
Another way to find profitable niches with low competition is by choosing a niche that has multiple monetization opportunities. This helps you increase profitability and potential earnings.
Not only does having multiple monetization opportunities expand your earnings, but it also lowers your risk for a major drop in payouts. In case one of your monetization strategies stops performing as planned, you can fall back on another.
Try to answer these questions about monetization before entering a niche:
What are the most common monetization opportunities in this niche?
Does this strategy fit your marketing plans?
Which affiliate programs are available in your niche?
Make a list of the different monetization methods you can find on other websites that seem to prosper in this niche. Are they running display ads on their website? Can you spot any affiliate links? Which monetization methods are they using?
Also, take note of other, less straightforward monetization strategies such as newsletters and gated content in the members' area. Sign up for them to test them out.
Make an inventory of all the affiliate programs that exist in that niche. Find out what type of commissions are common in that sector. Are they recurring commissions or one-time payments? Calculate the average expected commission amount from a regular sale.

Try to answer these questions when checking affiliate programs in a specific niche:
How many affiliate programs are available?
What is their payout structure? Do you receive a one-time payout or recurring commissions?
Is the payout decent? Calculate the approximate commission value on average.
3. Competitors research: search volume and difficulty
One of the most critical steps when searching for profitable niches with low competition is competitor research. Extensive competitor research helps you determine how competitive a sector is and your chances of making money. High competition niches and keywords tend to take longer to rank for, so this research is an essential part of your planning and strategy.
The goal is to find a niche that has some competition but is not entirely overcrowded. Niches with very low competition usually indicate a low potential for monetisation and profitability.
How to evaluate potential low competition niches
There are several indicators to find out how difficult it is to succeed in a specific niche. The most straightforward method is to use a tool like Semrush or Ahrefs. Check the broadest keywords inside a niche and look at the keyword difficulty score, cost per click, and search volumes.
The keyword difficulty shows a combination of factors that indicate how hard it is to rank for a particular keyword. Factors can include, for example, backlinks and website authority.
For a niche to qualify, you need good search volume for the main keywords. Search volume indicates the size of your potential audience.
Cost per click shows you how competitive the advertising space is in this niche. If many of the main keywords in your niche have a high CPC, it shows that advertisers are willing to pay to get their product on the forefront. This means there are sales to be made. However, an extremely high CPC also tells you the competition is high, and it might be challenging to get exposure for your content. Unless you want to pay more.
The keyword difficulty score and CPC give you an indication of potential money to be made in this niche.
Keep in mind that this research is for checking the profitability and competition in a potential niche. The actual keyword research: finding low competition keywords with decent volumes comes after choosing your niche.
4. Research potential traffic sources
Before you decide if a niche is worth your time or not, find out what traffic potential there is. An excellent stable income can only be established if there are many different traffic sources to work with.
Research the top websites and social channels in your potential niche and determine what traffic sources they use. You can use a variety of paid and free tools to find this information. This includes Semrush, Ahrefs, and SimilarWeb. Find out how much of the websites traffic comes from paid advertising, organic traffic, and social channels. Also, note which social channels are the most common for driving traffic in this niche.
You will find that particular niches do well on Pinterest and Instagram, while others rely solely on paid or organic traffic. Make a list of the most common channels and decide if they fit your marketing strategy. Select niches that have traffic from sources that match your planned campaign activities.
5. Find a unique selling point for your niche
To be successful in any niche, you need to have a unique selling point. So, think how you will separate yourself from the competition? And what will make your website or channel stand out and be successful? A strongly defined brand will help you sell more products and gain commissions.
Strategizing a unique angle is important for any niche. But it's especially crucial for success in highly competitive niches. With most affiliate websites repeating general and superficial information, you want to provide value for your readers through a unique approach.
When deciding your USP (unique selling point), you want to utilize your strengths as a marketer. So, are you great at writing original copy? Or can you integrate humour, a fantastic story, or a unique, downloadable guide to your strategy?

Are you fantastic at video editing and presenting? Compare the main YouTube channels in your niche and write down what you would do better or different. The key is to make successful findings from your competitors and integrate them to your content to make it stronger.
Invest time in creating an identity for your content that is memorable, unique and engaging. This will quickly set you apart from the majority of look-alike affiliate websites out there.

Hopefully, you can find a profitable niche with low competition for your business. For more about the basics of affiliate marketing, check our Ultimate guide.
And join our Supermetrics partner program to earn 20% recurring commissions from each sale.
---
About Hetty Korsten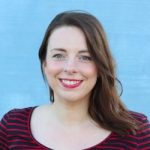 Hetty Korsten is a Partner Marketing Manager at Supermetrics. She has worked for fast-growing SaaS startups in Copenhagen and Helsinki. Currently, she's growing the in-house partner program at Supermetrics. Feel free to connect with her on LinkedIn.
Turn your marketing data into opportunity
We streamline your marketing data so you can focus on the insights.