Jun 2, 2020
Is it worth optimizing for featured snippets?
9-MINUTE READ | By Johannes Rastas
[ Updated Jan 17, 2023 ]
If you use search engines on a regular basis, you must have come across featured snippets. This topic has been exhausted on most SEO and marketing blogs, the most in-depth research being conducted by Ahrefs with their study of 2 million featured snippets.
To add any value to such a saturated topic, I wanted to look at the featured snippet trend from our affiliates' perspective. I've already recommended a high-intent content strategy for affiliates. This means focusing on your keywords' conversion potential and targeting low-hanging keywords. But how does this strategy lend itself to optimizing for featured snippets?
While Ahrefs' study excluded branded search queries, search queries that had paid ads, and those with a search volume lower than 100, many affiliate marketers target such queries and might want to know if featured snippets are worth optimizing for. To answer this question, I looked at our own featured snippets and tried to find out whether they share the same traffic characteristics. These were mainly long-tail keywords with somewhat low volume, i.e. typical keywords targeted by affiliates who usually aren't competing for high-volume keywords.
Let's first go through the basics and then I will share my findings and provide some useful tips.
What is a featured snippet?
Featured snippets are brief answers to users' search queries that show up on search engine results after the paid ads but before the actual ranked results. The snippet is extracted from the quoted website which usually ranks in the top 5, and around 30% are pulled from the page ranking #1. The idea behind featured snippets is to improve the user experience by giving users a recommended answer to their query and pulling this content directly into the SERP.
SEO and featured snippets
In terms of SEO, having a featured snippet means that you can occupy more SERP real estate and establish your affiliate website as an authority. But because featured snippets are designed to answer a user's search query without the user having to click any links, they don't necessarily translate into more clicks. In fact, according to Ahrefs, a featured snippet at the #1 position only receives 8.6% of the clicks on average, whereas the page that ranks right below it gets 19.6%.
In a situation where the keyword doesn't have any featured snippet, the page ranking first gets 26% of the traffic on average. So, we can conclude that if you rank first and there's no snippet, it's better not to optimize for them. Even if a page ranking lower than you happens to earn a featured snippet, you're better off not competing for that snippet if you rank #1. You should still obtain almost 20% of the clicks.
After Google's January update this year, the search results were de-duplicated, which means that featured snippet URLs appear only once on the first page results. There's a lot of misinformation surrounding this topic as many articles haven't been updated after the change.
Even many websites that rank high for featured snippet-related keywords haven't updated their content, still claiming that if you rank #1 and land a featured snippet you could get over 28% of the clicks. In reality, now after the January update if you rank first and land a featured snippet, your page is moved to position zero, which gives you only 8.6% of the clicks on average.
However, what makes this topic even more confusing is that the Moz Blog experimented with Google's data-nosnippet tag and opted out of their featured snippets, only to record an estimated 12% drop in traffic for the affected pages. So, losing a featured snippet and returning to the regular search results below doesn't necessarily help you recover any traffic. But the problem with this experiment is that most pages rank for multiple keywords in different positions. It would be more ideal to compare the change in traffic share with the closest competing results.
Using the organic research feature on Semrush, we can type any domain and see for how many featured snippets they rank. Below is a good example showing how featured snippets don't always guarantee more traffic. Semrush has a snippet for "viral marketing examples."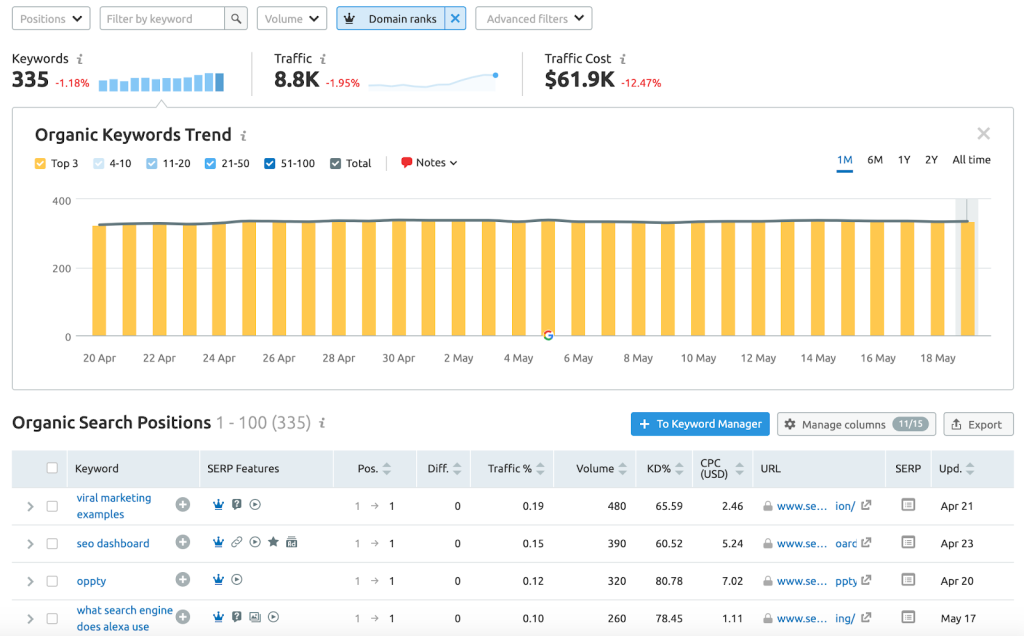 But if we take a closer look at this keyword, the SERP analysis reveals that despite ranking first and having a featured snippet, Semrush actually receives less traffic than the #2 result. This seems to be very much in line with the findings Ahrefs reported.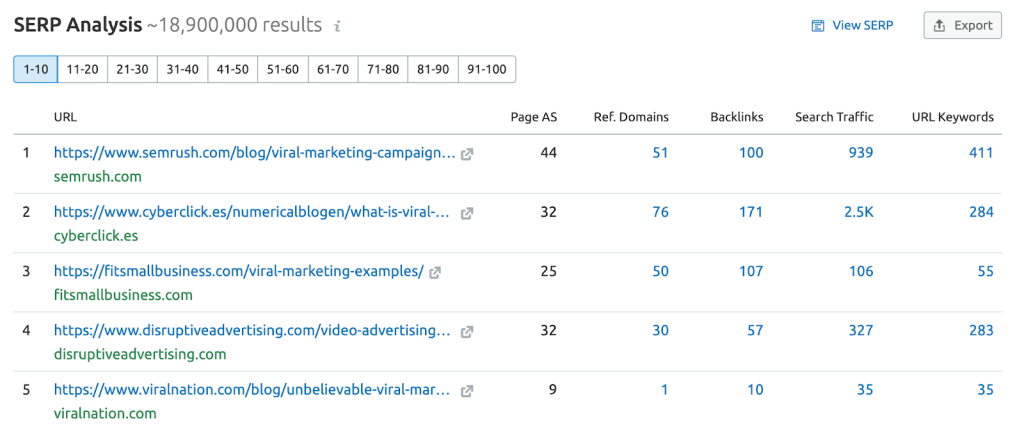 So, if your snippet doesn't get more clicks than the first organic result for a given search query, what's the benefit? Well, they also let you steal traffic from the first result. So, if your page is in a lower position, you have a chance to jump ahead of those ranking higher. Almost 60% of featured snippets are pulled from the pages that rank between positions #2 and #5.
Even if we measure success by clicks and ultimately conversions, impressions count towards authority, too. Having your content in a featured snippet makes your website appear more desirable. It becomes the go-to website that Google recommends for that specific search query.
Our experiment with featured snippets
The featured snippets that I collected through an organic research on our website had an average U.S. search volume of 77, which falls below the scope used in Ahrefs' study. To evaluate the impact of having these featured snippets, I compared the search traffic of each snippet against its closest competing result, i.e. the page ranking right above or below ours.
The results showed that 44% of our featured snippets had the highest search traffic of all pages ranking for that keyword. Correspondingly, in 56% of cases, the closest competing page had higher search traffic. And 85% of these snippets were actually pulled from position #1.
These results too would seem to suggest that it's not worth it to optimize for a featured snippet if your page is already ranking in position #1 for a specific keyword.
However, having a featured snippet for a page that ranks below the first result, for example between #2 and #5, may potentially increase your traffic, which can make it worth optimizing for. Below is an example of our affiliate-related snippet that was pulled from position #2.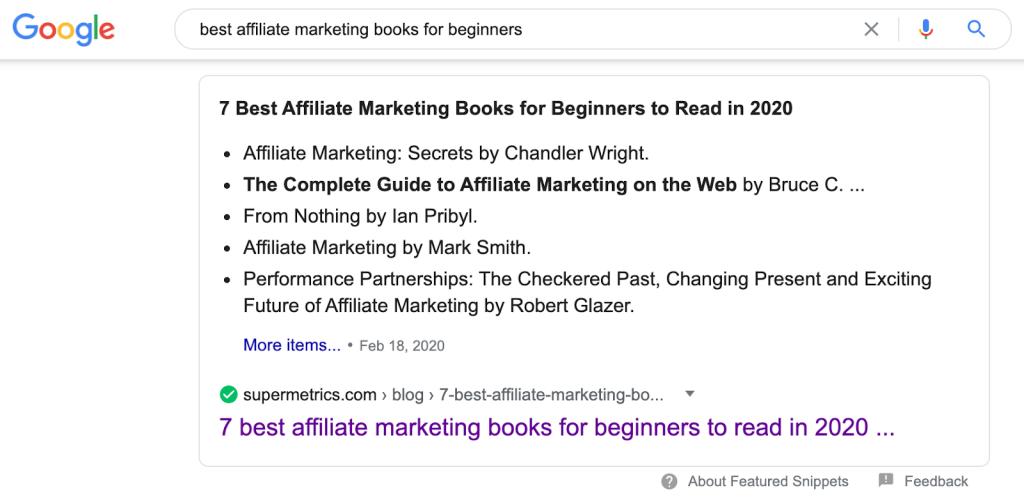 The SERP analysis of the keyword revealed that our search traffic was higher than that of page #1.

How to find featured snippet opportunities?
To identify which pages you might want to optimize for featured snippets, you can use the organic research feature on SEO tools such as Semrush and look for keywords that your pages rank for but don't have featured snippets at the moment. You should also filter the results by position so that you get keywords that you have a good chance of ranking for those snippets.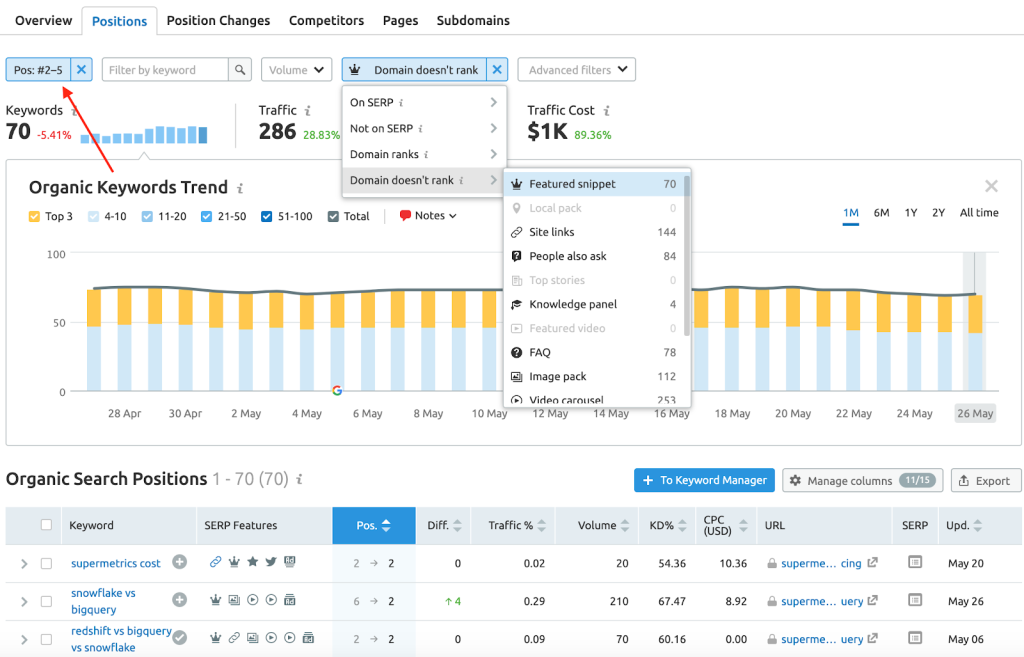 In the example above, I narrowed down the results to those pages that rank between #2 and #5.
If you're looking for more featured snippet opportunities, you can also use the keyword magic tool to identify competitors' pages that rank for specific keywords with featured snippets. You may want to narrow down these lists by filtering the results according to volume, for example.
Once you check one of these pages, you can go back to the organic research and paste the exact URL to see what other keywords that page ranks for that have featured snippets.
How to optimize your content for featured snippets?
Here, I will go through a couple of examples from the affiliate category of our blog. The first example represents the most common type of featured snippet known as paragraph snippet.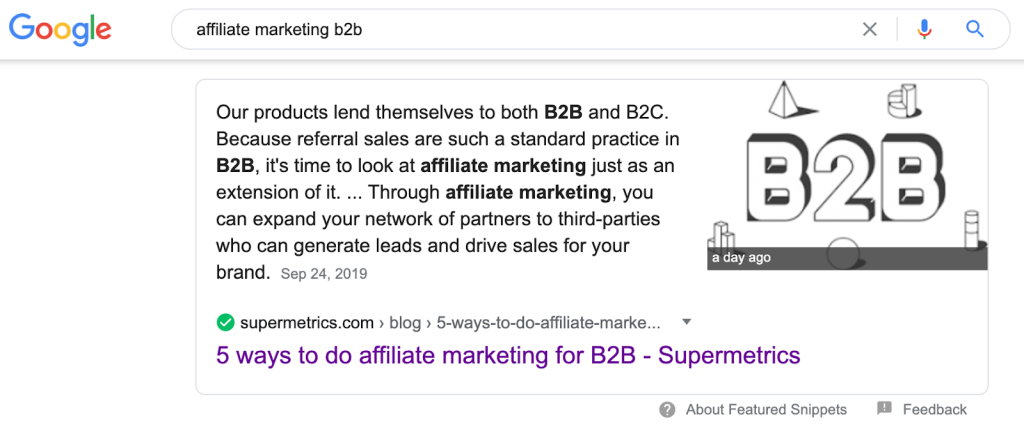 To optimize for a paragraph featured snippet, you need a few lines of text that answer a specific question directly. Write a short paragraph for your targeted keyword to give a brief overview of the topic or provide a definition of that topic.
The second most popular snippet category is a list featured snippet.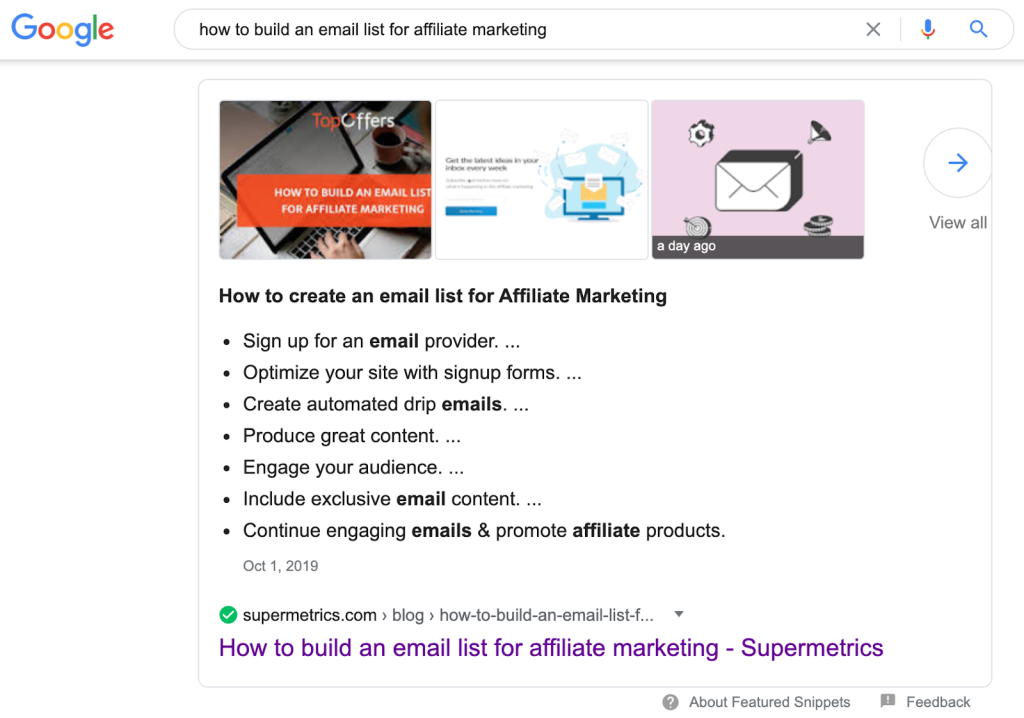 To optimize for a list snippet, write a short introductory paragraph or a line that is followed by a numbered or bulleted list of steps, for example. List snippets are typically displayed for search queries that start with "how to" or "best ways to," as shown in the example above.
There is also a third type, known as table featured snippet, which was absent from our experiment.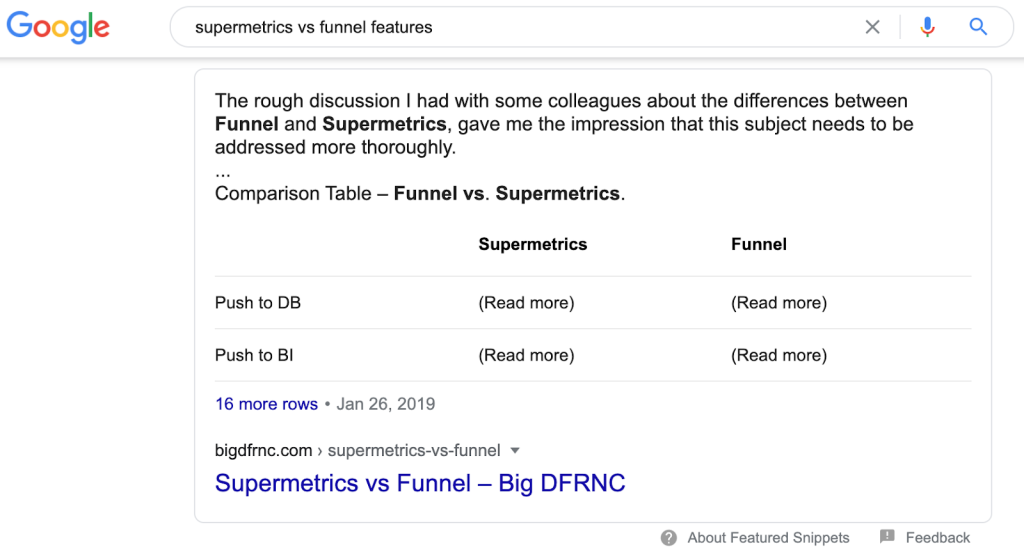 For a table snippet, write an introductory line, followed by an excerpt from an HTML table that is presented in the featured snippet.
Some might also consider suggested clips as video or YouTube featured snippets.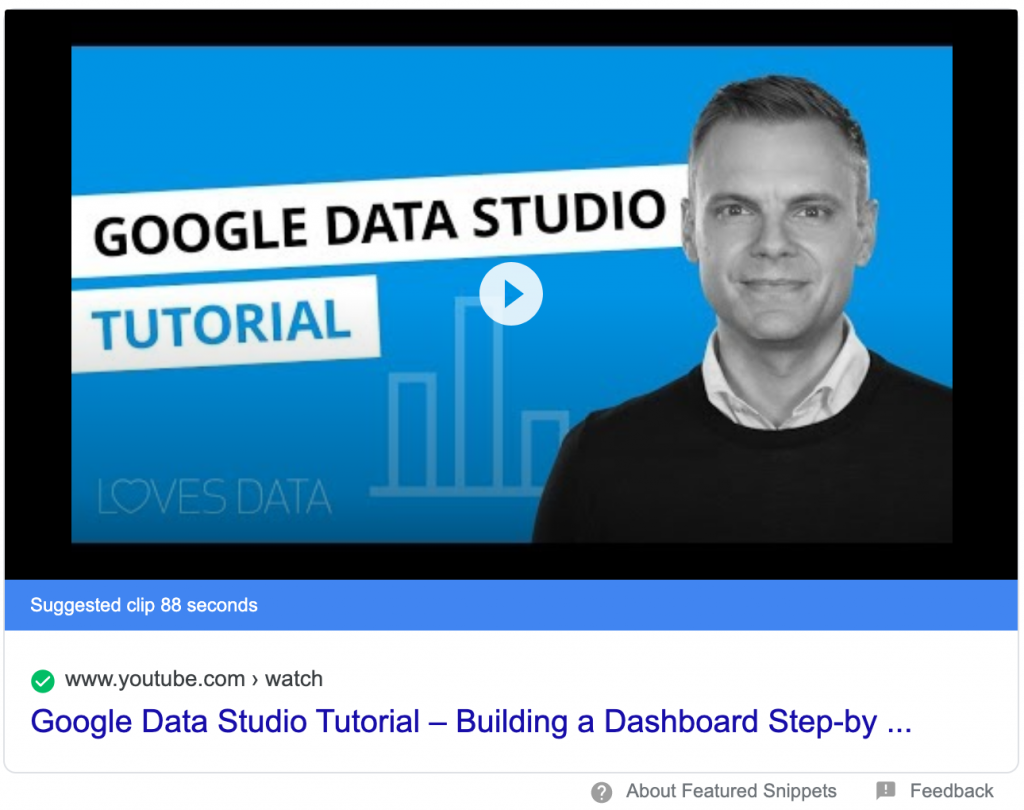 Many suggested clips are triggered by "how-to queries" and they tend to be focused on a single, detailed question or topic. For more information about how to optimize for video featured snippets, check our article about using videos for SEO.
Some general tips that help you optimize your content for any type of featured snippet include:
Together with the discoveries from your keyword research, use consumer insight tools such as Answer the Public and check the "People Also Ask" box on Google.
Cover many closely related topics around long-tail keywords in a single post and organize them under subheadings accordingly.
Provide thorough but concise (40–60 words) answers and descriptions that are to the point and accurate.
Complement your content with images and consider cross-device functionality.
In conclusion
Based on our small-scale analysis and what has been previously researched for example by Ahrefs, it's safe to say that the traffic potential of featured snippets has been somewhat overestimated by many marketing blogs. The claimed SERP wins seem to concern cases where the snippet is pulled from a lower position. If you rank first for a keyword that has no snippet, it's better not to optimize your content for them. If you're in the habit of optimizing your pages for search engines in general, you're also likely to rank for featured snippets organically.
One could argue that featured snippets are simply a new SERP feature that you have very little control over. While this is mostly true, it's still possible to optimize your pages for a number of keywords that have featured snippets. If your page ranks lower than the first result, you might see some benefit from it. And if not in your traffic, at least you will be more visible to users by occupying more SERP real estate.
Find more strategies to optimize your site for affiliate conversions here.
---
About Johannes Rastas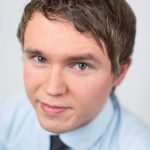 A Partner Marketing Manager at Supermetrics, Johannes focuses on expanding the Supermetrics partner program and collaborating with their existing partners. He also works with SEO and content on a daily basis. Feel free to contact him on LinkedIn.
Turn your marketing data into opportunity
We streamline your marketing data so you can focus on the insights.