We're continuing our affiliate interview series where some of our top affiliates share their insights into marketing, analytics, and the affiliate industry. In this post, we have Assaf Trafikant who reveals his recipe for success – automating the mundane and working faster. From selling vintage electronics on eBay, his hunger for growth eventually allowed him to quit his "day job" and establish his own marketing agency.
Digital analytics
Marketing strategy
Business intelligence
Conversion optimization
Search engine optimization
Pay-per-click advertising
Those are some of the activities that Assaf is involved with on a daily basis. It sounds like a lot for one person to handle, yet he finds time for his family. And for travel, too. Let's find out how he's managed to pull it off.
To start off, please tell our readers a little bit about yourself.
Hi, my name is Assaf Trafikant, an online marketing specialist, data evangelist, and the CEO of Quickwin, an online marketing agency based in Israel. I'm managing a huge analytics community in Israel, running an analytics blog in Hebrew, and recently deployed the English version at Trafikant.pro. I'm also a proud developer of productivity tools and extensions like Google Analytics URL Builder, Data Studio Auto Refresh, No Stress Booking (message blocker for booking sites), and more. This year, I also started a podcast on daily matters which caught some nice attention.
What does your typical day look like?
After setting the kids off to schools and such, I'm conducting a super quick stand-up meeting with my SEO and PPC team leaders. Then, a social media spree on Reddit, Twitter, and Facebook to fetch some news and updates in my domain, managing my own communities including Supermetrics super users and reading emails (Don't have too many, I'll explain later why)
Right after that, I'm looking into my own tasks list, randomly choosing 3-4 tasks to complete today. The goal is just to make progress and clearing the table.
Once a week, I'm going through a deep analysis of all of our affiliation assets, making sure everything still works as planned and find more growth hacks.
In between, taking a quick nap and if time permits, a visit to the gym and back home for family time.
How did you get started with affiliate marketing?
I started with selling vintage electronics on eBay during the early 2000s'. Later on, it escalated quickly to running ads, finding more products, creating affiliation websites, and eventually specializing in SEO and data analysis to glue everything together. Ten years later, I was big enough to leave my "day job" as a product manager and establish an agency.
What was your biggest failure and how did you recover from it?
Wow, so many…I've developed several tools, invested tons of money, but not fast enough or good enough. Eventually, I became a smarter entrepreneur, creating lean products, and gaining users with near to zero investment and effort.
When and what was the first big break that made you realize you're on the right path?
Six years ago, when we started working with a global super-brand for a very complex data project, I knew that that's it. We're on track. Since then, word of mouth started to work extra hours.
What was the most innovative thing you have done recently?
We've automated most of our emailing system. Each email creates a task in a task management platform, to-do lists for campaigns been sent directly to campaign managers on daily basis (using Supermetrics for Google Sheets). So, we got our inbox pretty empty most of the day, leaving only the cherries. The automation and our in-house methodologies even allowed me to travel for 6 months with my family.
How do you measure success?
In our products, trends of users traction and revenue. In our SEO/SEM projects – the ability to scale, lowering CPA, and gain more profitable traffic. In our data projects – knowing that we cracked something.
What are you currently working on?
Can't say 🙂
Did you do anything special during the COVID-19 lockdown?
All of our employees work from home for years now, and we're fortunate to serve e-commerce clients which only thrived during this harsh period, so you can say we just work harder. In addition, it was a great opportunity to strengthen our client's automation tools, helping them overcome COVID-19 impacts on their logistics and internal procedures.
What do you enjoy doing in your spare time?
Planning my next trip.
What advice would you give to yourself at the beginning of your career?
Work faster.
Where do you see yourself several years from now?
Doing less for more.
Conclusion
Once you identify which methods bring you the best results, you can narrow your focus and work towards goals with the greatest impact. Optimize each process and automate your workflow as much as possible – that's how you get more done.
Learn more about the industry by checking these affiliate marketing trends in 2022. And join our Supermetrics partner program to earn 20% recurring commissions from each sale.
---
About Victoria Galperina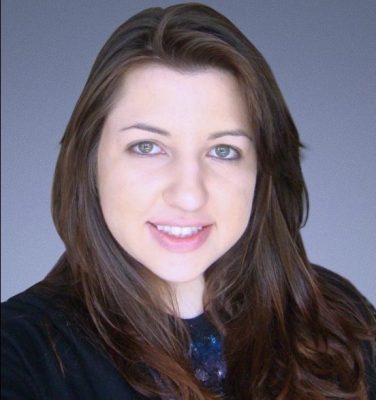 Victoria is the Head of Affiliate Marketing at Supermetrics. She specializes in setting up and exponentially growing affiliate programs for SaaS companies. Victoria is also an international speaker and a regular contributor to FeedFront magazine. You can learn more about her on LinkedIn.
Turn your marketing data into opportunity
We streamline your marketing data so you can focus on the insights.