According to Google, 82% of customers use mobile devices to decide on a final product. Do you want to take advantage of this opportunity?
It's now the best time for affiliate marketers to start implementing a mobile marketing strategy to reach prospects and engage with the audience. This blog post will help you optimize your current affiliate business for mobile users.
Mobile marketing vs. digital marketing
Let's start with the basics. Indeed, is there a difference?
Digital marketing is a fundamental element of every business. In simple terms, digital marketing is a strategy to promote your business online using a channel mix. The most common channels include search engines, social media, and paid advertising. A customer interacts with many channels over a day. And digital marketing is all about creating the right message for the right person at the right time through the right channel.
Mobile marketing is similar to digital marketing, though it's not that extensive. It takes the same concepts and adjusts them to the audience who use a mobile device to search for new products, visit social media and check out websites. Mobile marketing is a component of digital marketing that targets customers who approach information on mobile devices.
What is mobile affiliate marketing?
With the rapid growth of mobile usage, the development of responsive websites, and the spread of mobile internet in the past couple of years, the line between affiliate marketing and mobile affiliate marketing blurred.
Mobile affiliate marketing implies optimizing an affiliate offer (advertiser's products and services) promotion for mobile users. In other words, mobile affiliate marketing is a marketing strategy focused on reaching the target audience on their mobile devices.
Simply, if you haven't started implementing a mobile affiliate marketing strategy yet, you're running a little late. Don't worry—this article is the right place to start with.
What are the advantages of mobile affiliate marketing?
Broader audience reach
Almost half of the Earth's population uses smartphones, growing to 75% by 2025. With globalization leading towards the internalization of brands and companies, mobile-optimized affiliate promotion helps marketers reach wider audiences. Well, who uses Instagram on the desktop computer?
Faster purchase process
Most affiliate offers lead to a direct purchase on the company's website. Since nowadays, people can buy almost everything on their phones, the buying process is fast and straightforward. Online shopping evolves and becomes more common day by day.
Personalization
In addition to wider audience reach and a faster purchasing cycle, mobile affiliate marketing has the advantage of being more personal. Even though some of the customers are not keen on their data being tracked and gathered, most still prefer content and ads tailored to their interests.
Mobile affiliate marketing strategy
So, how to do mobile affiliate marketing? In short, you'll need to optimize your website, email marketing, and advertising for mobile. Following our plan will successfully develop your existing affiliate marketing channels for mobile users.
Step 1: Start with why
Why do you need a mobile affiliate marketing strategy? Do you see the increased traffic to your affiliate website from mobile devices? Do you notice more traction for affiliate offers on social media channels rather than a website?
While we all know the ultimate result of any affiliate marketer is to gain more revenue, what else are you trying to achieve with optimizing your affiliate offer for mobile?
Step 2: Map the client journey
If you haven't done this before, it's time. A customer journey map explains why and how potential customers are interested in the affiliate offer. This allows affiliate marketers to achieve higher conversion rates and build better relationships with the audience.
Start with analyzing how a person becomes aware of your website, social media profile, course, etc. Create what you believe is the current state of the customer journey.
List down all the touchpoints—how and where customers interact with and experience your brand.
Consider what factors the target audience will consider in deciding to take action.
Finally, decide how a person will make the desired conversion action or complete a purchase.
Mapping out the customer journey will help you prioritize the growth of the right channels and promote the right content in the mobile affiliate marketing mix.
Step 3: Optimize website for mobile
Mobile devices have long surpassed desktops when it comes to total content consumption. Recently mobile has taken the lead in web content consumption (mobile apps excluded). It means that our audience is more likely to consume our content on their phones rather than desktops.
Responsiveness
Responsiveness is everything when it comes to displaying content on small mobile screens. Two terms are frequently confused: responsive mobile design and mobile-friendly design. Even though they sound similar, they appear quite differently on your smartphone.
Mobile-friendly design simply scales webpage width to fit your screen, which leads to hard-to-read text, hard-to-tap buttons, and an overall poor browsing experience.
A mobile responsive approach means that you produce multiple versions of the website layout with specific screen sizes in mind. Usually, the smaller screen layout version features fewer images, centered content, larger text, and button sizes. Once a visitor enters your site, the layout matching your visitor's screen size is displayed. This ensures an optimal browsing experience, regardless of the screen size the content is displayed on.
Speed
Another critical aspect of any website's performance is loading time. It's especially important when it comes to mobile due to often slower internet connection.
Fortunately, many techniques have emerged during the last years of web development to help websites with loading times. We won't go over them here, but we advise you to check your speed with your web developer. Google has released a handy tool to test your mobile webpage loading time and see some optimization tips.
When you design your website, blog, or email template, check if it looks good and easy to use on a large computer, a small smartphone screen, and everything in between.
Step 4: Compose emails that look good on mobile
Keep in mind the following tips when writing an email with mobile devices in mind:
Mobile screens are small and require your text size to be larger than desktop—16px is a good average measure for your main body.
Since the screen is smaller and the text is larger, fewer words fit on a line. This is especially critical for your subjects and headings—keep them concise.
People often use mobile devices are often used on the go. Do your readers a favor and use short, simple sentences and clear paragraph structure.
Save your marvelous high-quality images for the desktop. Many people don't have a fast phone connection, and they won't read emails that they can't load.
Some email clients are configured not to display any images at all. So if you have any important messages in your images, make sure to repeat this in your text as well.
Always test your emails on multiple devices.
All the regular email writing rules and techniques still apply.
How do I know if people read my email on mobile or desktop?
Generally, email tracking capabilities are quite limited for security and privacy reasons. Most email tracking software only tracks email opens and link clicks.
According to Adestra, over 60% of emails are opened and viewed on mobile devices. These statistics alone show why it's important that your content is displayed properly on mobile devices.
Step 5: Grow your social media channels
You're making a big mistake if you're not yet leveraging social media for your mobile affiliate marketing campaign. Social media marketing may help you connect and engage with the audience, strengthen your brand, increase conversions and sales, to name a few. This involves optimizing and publishing your content on social media, engaging with your followers, running social media ads.
We've done extensive work to help affiliates master various social media channels, revealing our blog posts' best strategies and techniques. Here, we're sharing the list of articles for you to explore how to promote your business on various social media platforms:
Step 6: Personalise ads for mobile users
Similar ideas for web and email optimization apply to your paid ads as well. Your ads will occupy smaller space, and viewers will scroll past them quickly—so you have to catch their attention more effectively.
If you use text in your images, it should be visible, clear, and short to catch attention quicker. Here, "less is more" is your guiding principle.
Use shorter headlines. A person can't read a full paragraph of text while scrolling past the ad, but they can read a short and clear headline that might grab their attention.
Facebook and other paid ads platforms usually have special ad formats designed for a mobile experience. Carousel is a great example—even though this format is available for both desktop and mobile, it's far more effective on mobile.
Lastly, separate your desktop ad campaigns from mobile. This way, you have better insight on what drives better conversions and where you should concentrate your efforts.
Final words
Now, with your affiliate website and ads optimized for mobile users and social media channels developed, you have time to focus on finding the right affiliate programs worth your efforts. Join our Supermetrics partner program to earn 20% recurring commissions from each sale.
In our ultimate guide, you'll learn more about affiliate marketing basics.
---
About Svetlana Gryaznova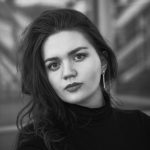 Svetlana is a Partner Marketing Manager at Supermetrics. By combining both her engineering and business education background, Svetlana has worked in several startups across Europe. At the moment she is applying her knowledge and skills to help grow the Supermetrics partner program. Feel free to connect with her on LinkedIn.
Turn your marketing data into opportunity
We streamline your marketing data so you can focus on the insights.