In-house affiliate programs
Starting an in-house affiliate program means that all affiliate-related activities are set up and run inside the company. For this, you need one or more dedicated affiliate managers. Some of their main tasks include:
Setting up the affiliate platform
Affiliate recruitment
Communication with affiliates
Fraud detection
Checking payments and handling commissions
Setting up the affiliate platform
You can either choose to set up your own platform with the help of internal resources or find a third-party affiliate management software to work with.
Getting a third-party software can be budget-friendly compared to setting up the platform yourself. External management software usually means a fixed price or monthly subscription. However, prices and functionalities can vary greatly. You can find a comparison of different affiliate management software here.
Recruiting affiliates
One of the most time-consuming tasks for in-house affiliate programs is recruiting new affiliates. Some useful channels for finding affiliate partners are your own customer base, paid advertising, and cold outreach. Find more affiliate recruiting strategies here.
Affiliate Networks
A network has a large base of readily available affiliates on the platform. You pay the network a share for managing all the transactions and for displaying your offer. So, you end up paying both the affiliate and the network.

Activities that networks can cover for you:
Recruiting affiliates
Affiliate pay-outs
Fraud detection (limited)
Market platform between affiliates and offers
Communication with the affiliates
A network allows different types of affiliates to choose the offers they want to promote. Affiliates who are part of the network are free to promote multiple offers from different companies, in any niche they choose. Usually the affiliate reward is a commission per sale or sign-up.
You can set up the criteria for your offer with the help of affiliate managers from the network.
Usually, affiliates can see and work with any offer on the platform. But certain offers are restricted exclusively to expert affiliates. These are affiliates that have proven to generate reliable, quality traffic in the past.
Similarities between in-house affiliate programs and networks
The advantage of affiliate marketing is that it's performance-based. If an affiliate's referral leads to a purchase, you pay a commission. In case there's no purchase, you pay nothing. This means no risks and no payments up front.
Affiliates can help scale your business exponentially. With their help, you can reach new markets without any big investments. Affiliate marketing, whether through an in-house program or network, can also drive brand awareness through affiliate campaigns that promote your products.
Advantages of in-house affiliate marketing
Here are the main reasons why a business would choose to set up an in-house affiliate program instead of join a network.
Loyalty
Affiliates who work with in-house programs tend to be more selective in terms of the companies they choose. Instead of browsing the affiliate networks for the best-converting offers, in-house affiliates often choose to work for quality products that they use themselves and believe in.
These affiliates are usually recruited by yourself or they're already loyal customers. This makes the relationship between the company and the in-house affiliate stronger. In general, they're more loyal in promoting your brand while network affiliates focus more on revenue and tend to switch easily between offers and companies.
Working with a network means relying on a third-party for their pool of affiliate partners. These affiliates are not in any direct relationship with your company, making networks a less attractive solution in the long term.
Control and quality
An in-house program allows you to set your own terms and conditions. Your company is in control of the policies for detecting avoiding fraudulent referrals. You can include important additional terms in your agreements.
It's easier to monitor violations in your own program. This includes brand representation as well as affiliate fraud. You have access to the affiliate information, which makes it easier to identify self-referrals, for example.
Not paying the middle man
Networks take a percentage of the sales affiliates make. This is lost revenue. In your own program, you pay the affiliates their commissions directly.
Networks can also have monthly payments and other service fees. In general, the more your affiliates sell, the more you pay to the network.

If you don't have the resources or expertise to run an affiliate program yourself, you can also work with an affiliate marketing agency. An affiliate agency runs an affiliate program as it would in-house and helps you become successful.
Freedom to select, communicate, and build relationships
One of the biggest assets of an in-house program is the ability to build personal relationships with your affiliate partners. Having direct email communication, video meetings, affiliate newsletters, and updates will help build strong communication with your affiliates. This results in more loyal affiliates who refer more clients your way.

By choosing a network, you are bound by the affiliates they have on the platform. However, if you run your own in-house program, you can select the affiliates you want to work with.
You set your own sign-up criteria, choose what information to collect, and remain in charge of declining partners who do not fulfill those criteria. And you can communicate directly with them by sending questions and updates.
In a network, you can choose which promotional platforms you allow. But you're bound by the information the network gives you. There's no direct communication with the affiliates, so your information on them is limited.
Affiliate segmentation and personalized incentives
Since you own your list of affiliates, you can also segment them into different groups. This can be done to customize their onboarding and enroll them in different email activation sequences.
If there's a certain group of affiliates highly relevant to your business, you might want to communicate more actively with them specifically or provide them with additional incentives. You could also activate them with performance-based rewards or by offering them to take part in a contest.
You can also separate affiliates who are not that closely related to your niche or who you want to keep an eye on for possible fraud.
Affiliate segmentation is to some degree possible in affiliate networks, too. But you will not have the full scope of possibilities or all the information on your affiliates.
Expand your collaborations
Communicating with new potential affiliates gives you the opportunity to explore other collaborations.
Maybe they're creating new content related to your product, and you can have a guest post exchange. Or they have an interesting use case and you can mention the partner on your website.
And what if your partner is interested in other rewards such as a free product instead of earning any commission?
Direct communication allows you to be flexible and explore other options. Collaborations can also impact and support the work of your colleagues in other departments.
Advantages of affiliate networks
Resources
If you don't have the resources to set up your own affiliate program, a network can be a better alternative.
All the main processes will be handled. You only need to set up the initial offer with a contact person from the network. After that, evaluating your results can help you redefine your offer, leading to better results over time.
Affiliate recruitment
One of the biggest advantages of using a network is the direct availability of affiliates. The networks already have a base of affiliates on board. This will save you lots of time on outreach and other recruitment methods.
Quick setup and results
Because you can skip certain processes like platform setup and affiliate recruitment, you can quickly get your offer on the platform and generate results right away. Your offer might need some tweaking with the help of network managers but you can potentially drive sales almost instantly.
Conclusion
Starting your own in-house affiliate program can help you build lasting relationships with partners, enable you to have more quality control, and open the door to other partner collaborations.
If you prefer immediate results, have the capacity to pay the network fees but lack the resources to hire in-house managers, affiliate networks might be a better alternative for you.
Find more tips on how to set up an affiliate program for your business in our guide on how to start an affiliate program. And join our Supermetrics partner program to earn 20% recurring commissions from each sale.
---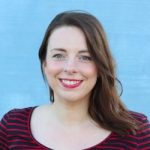 Hetty Korsten is a Partner Marketing Manager at Supermetrics. She has worked for fast-growing SaaS startups in Copenhagen and Helsinki. Currently she's growing the in-house partner program at Supermetrics. Feel free to connect with her on LinkedIn.
Turn your marketing data into opportunity
We streamline your marketing data so you can focus on the insights.