Comprehensive product reviews can be just as effective as personal recommendations. This makes them a powerful promotional tool in affiliate marketing.
In this article, you'll learn:
Why do people read product reviews?
There's a reason why product reviews are so popular. Back in the day, you had to rely on whatever the salesman would tell you. But now, buyers can sometimes be even more educated on the product than the salesmen. The decision power and leverage in the sales process has shifted from sales to customers.
Whenever we face a purchase decision, be it a new clothing brand, kitchen blender, or music streaming service, we want to make a rational decision. Or at least we try.
One way is to read product reviews. Sure, some of them might be sponsored content. But does it mean that we ignore them completely? Authentic reviews that go into detail about product features also exist out there.
Contrary to many beliefs, we often make our purchase decision in the first few seconds based on our emotions towards the product. Then we try to rationally assure ourselves that our first impulse was correct. So, while reading reviews, people are often searching for information to support their initial decision.
How to write a product review
On that note, let's discuss how to write an actual review.
Find your niche
Before you can plunge into writing the product reviews, make a list of topics you feel passionate about. Do your homework. Think of products or services you've been satisfied with in the past, or use tools to help you find product ideas for your promotion.
Once the list is ready, narrow it down to a specific niche and answer these questions:
who is the product or service intended for?
what are the key benefits; and
does it match with my target audience?"
If possible, pick a niche that you're already familiar with to make it easier.
Join an affiliate program
There are many ways to find affiliate programs. Searching for them on Google (yes, quite an obvious solution), browsing affiliate directories, and checking competing products of the ones you like.
The success of your affiliate efforts depends on your ability to find the right programs. Some of the factors to consider include commission structure, market demand, product price and quality, brand reputation, and whether the product suits the needs of your audience.
Get to know the product
First, you need to get your hands on the product. Most affiliate programs let you at least test the product. If you're planning to promote a SaaS product or any other online service, there's usually a free trial available. If not, ask your affiliate managers to set up a free time-limited access for you.
You'll probably start by searching as much information about the product as possible and going through everything on the company's own website.
Try to also do some research on alternative products with similar functionality. This approach helps you provide examples of how the product differs from its competitors.
Discover several use cases
What are your potential readers looking for? Think about your target audience and what the product can do for them.
Brands promote their products by attracting as many leads as possible through clear and simple use cases. Affiliates, on the other hand, often focus on more narrow topics that potential buyers might want to know.
Get to know your audience and what type of information and product features they value the most. For instance, a SaaS product that solves 10 problems may only have 1 feature that's relevant for your audience. Focus on this one feature and how it would make your readers' lives better.
Write a product review
At this point, your research on the audience and the product finally pays off. You know the story you're going to tell. It's time to write the product review.
There's no one right way to do it. You have your personal style that your audience likes. But try to evaluate what they already know so that you end up explaining new things and adding value.
Lay down the benefits of the product structurally, but don't make it a specification sheet. Instead, provide a good mix of technical information and storytelling. Share your own experience and use cases.
Follow the initial outline and start with a draft. Later in this article, you'll find an example of a product review structure, which is easy to start with.
Give it a boost
Now you already have a product review ready. Hooray! Before publishing it on your affiliate website, think how you'll promote it.
Consider the following methods ?
Optimize a product review to rank
My bad! This part should've been added to the first step, but as SEO optimization is not the primary topic of this article, I decided to add some tips here.
If you haven't already, research a relevant keyword with enough traffic potential and build your product review based on it. For example, you're writing a review of Supermetrics. Use SEMrush or Ahrefs to explore this keyword or find other keywords to target.

After having the target keyword locked in, determine the search intent of the keyword users. If your product review doesn't follow the same search intent, you probably won't rank high for it. So, look at the top-ranking SERP results for your keywords to add details to your content that satisfy the search intent of your audience.

Note: Try to choose keywords that you have a realistic chance of ranking for. Sometimes lower volume keywords can be better to target, especially if they have a higher purchase intent and your own domain authority isn't too high.
Promote on social media
Sharing and promoting content on social media is an essential step in every affiliate campaign. Create several snippets of each product review and start posting them regularly on your social account.
You can also contact the brand you promote and ask them to share your product review on their social channels. This will give you exposure to a new audience, and for the company it's valuable UGC.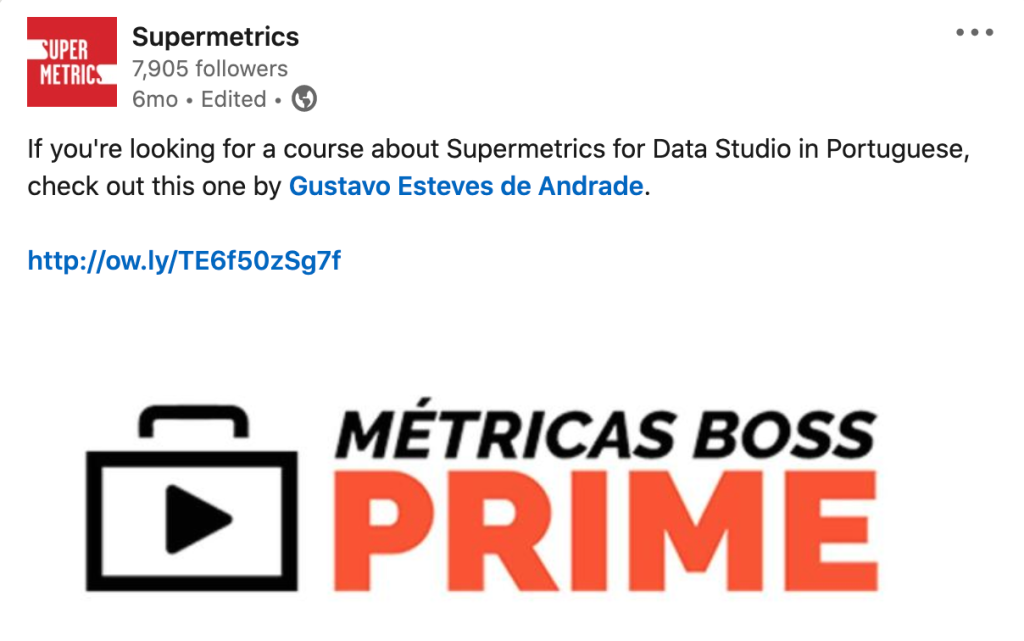 Send an update to your mailing list
If you're not using email campaigns to boost your affiliate performance, you can get started by reading this post. Reach out to your mailing list and let them know that you've published a new product review on your website. And remember to attach your affiliate deal to the email as well.
Product review structure
So, what are the key structural elements of a comprehensive product review? They fall into these categories:
introduction
product description
use cases / examples / product showcase
product comparison
conclusion
Let's take a closer look at those and walk through some examples from Daniel Zrust's review of Supermetrics for Excel.
Introduction. Here, readers decide whether the topic is relevant to them, and whether they should keep reading or not. Provide a clear view of the product, assuming the reader has never heard of it. Touch upon the key features and problems that the product is able to solve.
Product description. Now that you've hooked the reader, drill down to a more specific product description. For example, discuss the brand behind it, pricing options, as well as features you like the most.
Usage examples/product showcase. A picture is worth a thousand words. It's much easier to learn how the product works by looking at images rather than by reading the long-tail description. Simply put, while sharing the use case, strengthen your content with images.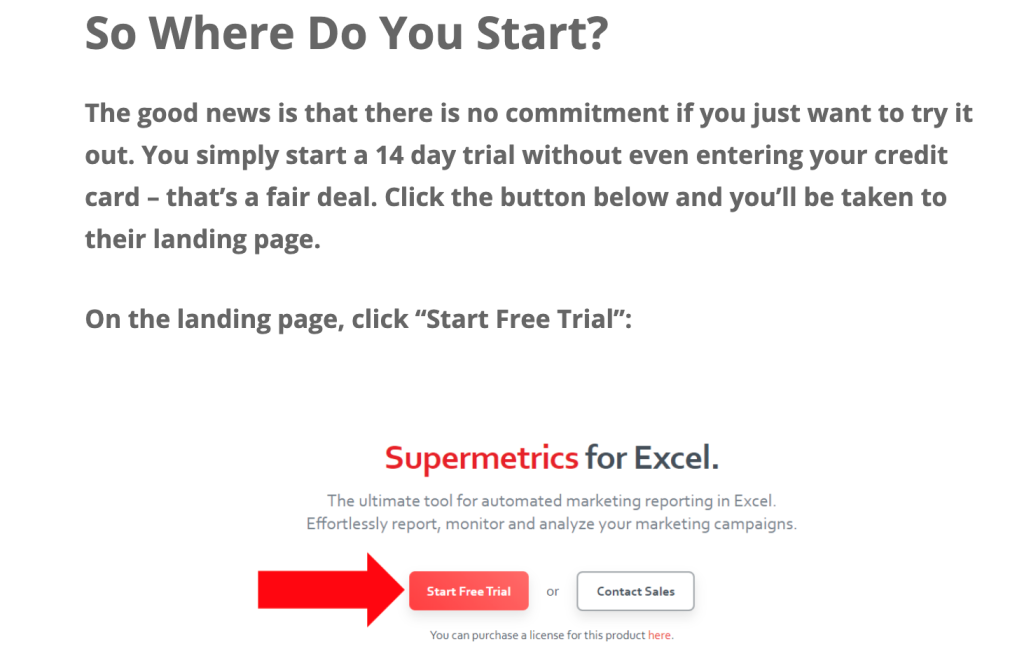 Product comparison. No product or service is perfect. Let your audience know whether there are similar products on the market and how they stack up against each other. This will make the audience trust you more.
Conclusion. Sum it all up. Keep it short and don't provide any new information here. Sometimes it's helpful to describe whom you believe the product would fit the best.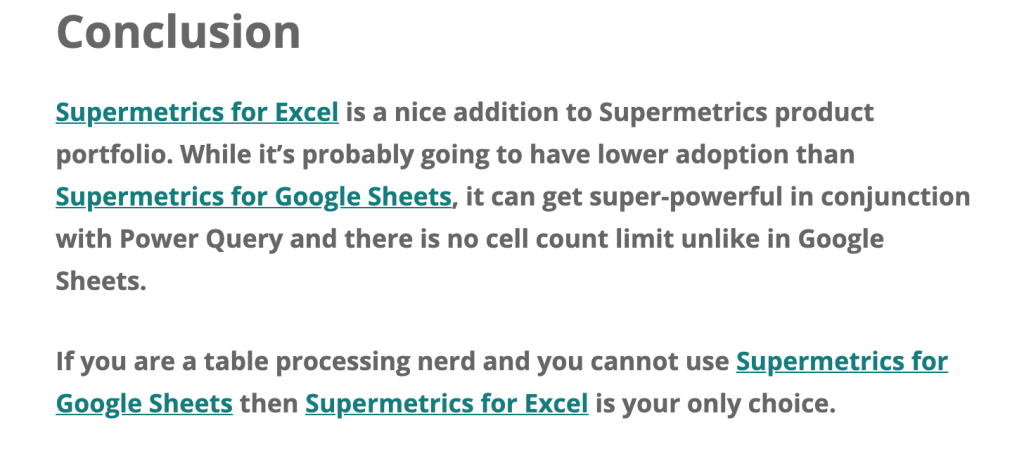 Product review: best practices
Other formats
When brainstorming how to create a product review, consider using a video format. Online video reviews have proved to have higher audience engagement and retention rates than written content.
It shouldn't be video-only, though. You can have a short video highlighting the key features of the product embedded in your regular, written article.
Balance
While your end goal is to sell the product, don't forget that review is about weighing pros and cons. So, don't try avoid including any criticism either.
Call to action
It's a good practice to give the audience clearly defined next steps. Linking to a product demo is a subtle way to help those looking to convert.
Be Honest
Again: readers can spot fake reviews miles away. Don't advertise products that you would not buy yourself. That won't help your affiliate goals and will only hurt your credibility.
Final thoughts
So, in summary:
The research is 80% of your success. What people are looking for?
Determine the subtopics you need to cover and start writing.
Optimize your product review to rank high. Promote it on social media, or add it to your next affiliate newsletter.
We have discussed a few guidelines that apply to writing good product reviews but there's one rule above all else – be honest. From the moment you choose which product to promote to listing the pros and cons and boosting it on other channels.
If you're looking for more affiliate strategies, continue reading here. And join our Supermetrics partner program to earn 20% recurring commissions from each sale.
---
About Svetlana Gryaznova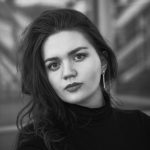 Svetlana is a Partner Marketing Manager at Supermetrics. By combining both her engineering and business education background, Svetlana has worked in several startups across Europe. At the moment, she is applying her knowledge and skills to help grow the Supermetrics partner program. Feel free to connect with her on LinkedIn.
Turn your marketing data into opportunity
We streamline your marketing data so you can focus on the insights.