Nov 26, 2019
Guide for affiliates: how to promote Supermetrics to potential customers
5-MINUTE READ | By Johannes Rastas
[ Updated Feb 28, 2023 ]
BBC, Dyson, Greenpeace, Nestlé, Warner Bros… What do they have in common?
-Well, they all use Supermetrics – one of Europe's fastest growing SaaS companies. Supermetrics' products power up marketing reporting and automation for businesses of all sizes.
Being able to visualize and show to a client how well a campaign is performing is important for all marketers. But no one appreciates the manual copy/pasting or importing of CSV files.
It's in the interests of every business to free up time and allocate resources effectively. The collection and analysis of data together with reporting have become core business functions for companies. This has created a need for reporting automation as a way to maximize efficiency.
What can you do with it?
Supermetrics offers leading reporting automation tools for PPC, SEO, social and web analytics. With these tools, you can effortlessly report, monitor and analyze your marketing metrics in Google Sheets, Google Data Studio, Excel or wherever you want to use your data.
Is it suitable for my business?
Supermetrics is scalable and used by companies of any size – from solo entrepreneurs and startups to SMEs and large corporations.
You can choose from a variety of products and pricing tiers that fit your needs.
Our products cover not only Supermetrics for Google Sheets, Data Studio, and Excel but also Supermetrics for data warehouse, cloud storage, and API solutions.
What makes Supermetrics stand out from its competitors?
#1 marketing add-on for Google Sheets and Data Studio

400k+ users and a 4.4 star rating in G Suite Marketplace

User-friendly data tools adaptable across platforms

Get any metrics you need and combine them with any dimensions to create in-depth reports

Use our connectors to create comprehensive and accurate reports

Create all reports on the platform you are already using – no need to learn a new UI

This is what you can do with our reporting tools
1. Pull data from 60+ data sources into a single platform and compare metrics easily across channels.
2. Bring your data to the tools of your choice, whether it's spreadsheet, data visualization, BI or data warehouse.
3. Extract any data you need using our best-in-class integrations and choose from a variety of metrics and dimensions.
4. Refresh reports automatically or by a click of a button to make sure your data is up to date.
5. Access our template gallery of 90+ ready-made reporting templates and jumpstart your reporting.

Why automate your reports?
Save time and money

: The alternative is that you will produce your reports manually, which is time-consuming. You have to take opportunity costs into account.

Eliminate human error

: Manually created reports contain errors but if you automate the reporting process, no user errors will occur.

Increase efficiency

: reporting automation speeds up the process and allows you to create more reports in less time.

Create better reports

: Because automation tools pull data from multiple sources, your analytics will be improved and you can make more sophisticated reports.

Use less human resources

: When reporting is automated, your staff is free to focus on other tasks. They will also have more time for analysis and making better decisions.

Improve employee satisfaction

: When you eliminate mundane and repetitive tasks such as compiling reporting data manually, your employees will be more satisfied.

Get an edge over competitors

: The efficiency, reduced costs, saved time and other benefits that come with automation will help you stay ahead of your competitors.

Provide easier access for employees and clients

: Allow your employees and clients to securely access your reports and schedule an automated email generation of reports.

Obtain real-time accuracy

: Manually compiled reports often rely on old data. Reporting automation tools offer real-time reporting by automatically gathering the data for you.

Ensure better compliance: The software keeps track of all entries and lets you control all data and regulate who can access the reports, which offers better compliance.

What do our customers say?
"We have multiple publications and national blogs, and we find Supermetrics useful for pulling data across all our sites. Without the tool we'd have to pull the numbers for each of our properties individually, which would take a lot of time." -Gerard Goroski, Chief Information Officer at Voice Media Group
"I love how easy the new Supermetrics data connectors are to use. They seamlessly connect Data Studio directly to non-Google web services such as Facebook, turning Data Studio into a key tool to visualize my business data." -Ben Collins, Data Analytics Instructor at Benlcollins.com
Conclusion
As teams become more decentralized, the number of data sources tends to proliferate. Most companies don't have the resources to use data scientists for creating marketing dashboards. What is needed instead is a solution that offers simple, centralized reporting and analytics.
With Supermetrics, you can save your time and resources and focus on analysis and strategy instead of collecting and organizing the data. All the benefits of reporting automation listed above can easily outweigh the price of a Supermetrics license. And make sure to consider the opportunity costs for those 10–30 hours spent on manual importing of data every month.
When you choose Supermetrics, you get less reporting and more analytics. And for those who are already Supermetrics users, we have a partner program where you can recommend our products to others and earn a 20% recurring commission for each subscription sale.
You might also be interested in these expert affiliate marketing strategies.
---
About Johannes Rastas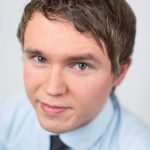 A Partner Marketing Manager at Supermetrics, Johannes focuses on expanding the Supermetrics partner program and collaborating with their existing partners. He also works with SEO and content on a daily basis. Feel free to contact him on LinkedIn.
Turn your marketing data into opportunity
We streamline your marketing data so you can focus on the insights.