While launching your site on platforms such as WordPress can be smooth, it is monetization that doesn't always come easy. There are many ways to monetize your site. You might consider, for example, using Google Ads, selling products or services to your audience directly, or getting paid to write sponsored posts or reviews.
Affiliate programs are another strategy with high profit potential. It allows you to attract visitors or customers to a business that has an affiliate program or is part of an affiliate network. Already 81% of advertisers rely on affiliate programs.
By choosing affiliate programs, you have made the right choice. It offers the highest return potential with the lowest risk. It also requires minimal effort from you and no interruption to your content creation process. If you're ready to earn your affiliate commissions, we can get started.
In case you want to read more about the basics of affiliate marketing, you can check our Ultimate guide to affiliate marketing where we explain the ins and outs of affiliate programs.
In this article, we cover the basics of affiliate marketing monetization and describe a list of steps for using affiliate marketing to monetize your site.
Monetize your site with different types of affiliate offers
We can identify three main types of affiliate offers:
Physical products
Digital products and services
Leads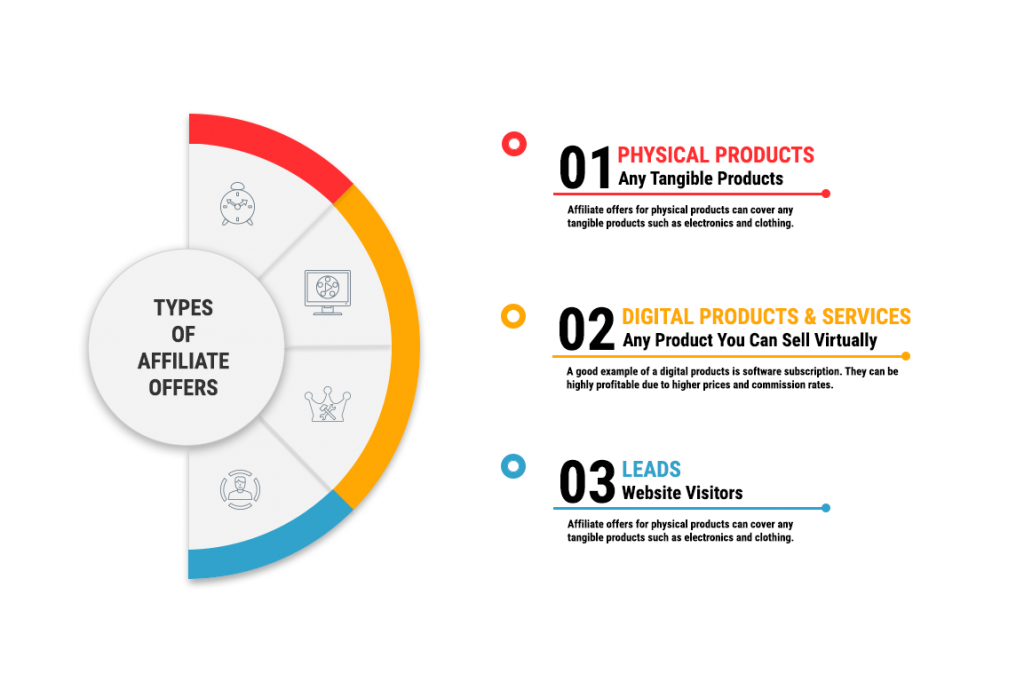 Affiliate offers for physical products can cover any tangible products such as electronics and clothing. Amazon Associates is one of the most popular affiliate programs in this category.
A good example of a digital product is a software subscription. They can be highly profitable due to higher prices and commission rates. Supermetrics belongs to this product category.
Getting paid for leads can mean that you attract visitors to a landing page and they make some action there, for example, fill out a survey. This is based on a CPA (cost-per-action) system where you receive a commission for different actions and not necessarily conversions, only.
Choose the best types of affiliate commissions
Affiliate programs mostly offer two types of commissions: one-time commissions or recurring commissions. The former is used for products consumers buy only once, while the latter is for subscription-based products and services.
Supermetrics partner program offers 20% recurring commissions from subscription sales. Such recurring sales provide better earnings potential.
Here is a list of steps for using affiliate marketing to monetize your site:
1. Choose a niche with high-profit potential
This first step only applies to those affiliate marketers who haven't yet started their blog or website in a niche. If you have managed to build a loyal community around your site, you're probably already catering to a specific subset of a larger market. In that case, you can skip this step and proceed to the second stage where you choose the programs.
Your niche is important because its profit potential can determine the success of your site, especially in terms of monetization. Ideally, you want to find a niche where it's relatively easy for you to make money. This means avoiding those that are saturated with too many competitors. To choose the right niche, you should:
Make use of your own expertise.

It's always better to create content about topics you're specialized in so that you may share your valuable insights. This relates to adding value for your audience and attracting more traffic as a result. These are the key factors for successful affiliate marketing. Without a large enough and loyal audience, your affiliate commissions are going to remain low.

Carry out your keyword analysis

. To get a better understanding of the profit potential of your chosen niche, you need to analyze the related keywords. Check how much traffic the keywords have to evaluate the profitability of your niche. There are many tools available for this purpose, including many free options.
These factors should support one another. It would be ideal to have a niche that both involves high-traffic keywords and also lends itself to your unique, valuable content.
2. Select profitable affiliate programs
Try to select affiliate programs related to your niche. However, you don't need to narrow it down too much. The success of your site shouldn't depend entirely on any one product. It should be flexible enough so that you can promote multiple products. That's also why it's better to focus on building your audience first.
You may also consider other products and services that might interest your audience. In addition to paying attention to your audience, you should also think about how those affiliate programs will benefit you. This you can do by comparing the commission rates and other benefits you get as an affiliate. For example, create a spreadsheet on Google Sheets for the comparison and choose the most promising ones.
3. Optimize your linking strategy
Once you start your promotion, make sure to maintain a balance between providing a positive user experience and monetization. A good strategy is to keep at least part of your content free from ads. After you have built a loyal community, you can promote your affiliate offers but don't go overboard with it. You don't necessarily need to monetize every page or article. You can also link to the affiliate offers from your sidebar or footer.
Your linking strategy has a direct impact on your commissions. You can use Google Analytics to track your link statistics and a keyword rank tracker to continually monitor your rankings in search engines. By monitoring the clicks and conversions, you will gain valuable insights into your audience's behavior. This will help you optimize your linking strategy and extract the maximum value from your affiliate marketing efforts.
4. Engage your audience with CTAs
Because it's not enough to just know your audience, you need to also engage them. Once they've finished reading your content, it should be clear what you want them to do. The easiest way to do this is by using calls-to-action (CTAs).
You can embed CTAs in different sections of your site, for example within your content, sidebar, homepage, menu, or the footer of your post. To make your CTAs effective, you may employ strategies such as:
Be clear and concise

Provide a compelling argument

Be creative to catch attention

Use action verbs

Take advantage of numbers
Reaching your main target of making a sale means that you need to use all available tools that lead you towards this goal.
Conclusion
When you're just getting started with the monetization of your blog or website, it can be challenging to identify the best strategies. Affiliate marketing is an easy choice since it takes minimal effort to join the affiliate programs and embed your referral links.
If you want to do it properly and effectively, you should follow these steps. Affiliate programs can offer a balance between profitability and maintaining value for your audience.
And join our Supermetrics partner program to earn 20% recurring commissions from each sale.
About Johannes Rastas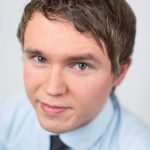 A Partner Marketing Manager at Supermetrics, Johannes focuses on expanding the Supermetrics partner program and collaborating with their existing partners. He also works with SEO and content on a daily basis. Feel free to contact him on LinkedIn.
Turn your marketing data into opportunity
We streamline your marketing data so you can focus on the insights.