Asking whether backlinks are still relevant for SEO is like asking if marketing is still necessary for a business to drive leads and sales. While a good product speaks for itself, one of the main functions of your marketing activities is to boost sales and scale your business.
The same applies to your content and backlinks. If you have unique, high-quality content that is also actionable and offers value to your audience, you're bound to earn backlinks organically.
But having a strong backlink strategy in place can give your affiliate marketing site a much-needed boost in terms of both traffic and authority. A website's backlink profile remains a key ranking factor for Google. This makes backlinks an integral part of SEO.
In this article, I'll introduce and evaluate link building strategies for affiliate websites. The goal of improving your backlink profile is to rank higher for your targeted keywords, which will then generate more traffic and affiliate sales.
Backlink quality vs. quantity
Having a good backlink profile is crucial for content-focused affiliate marketers to drive sales. But not all backlinks are equal. Everyone wants contextually relevant links from websites with a high domain rating (DR) that publish high-quality content. Your ability to attract such links organically or through collaborations depends on your own DR, the quality of your content, and the reputation you've built in that niche.
That's why I recommend paying attention to your ability to rank for relevant keywords in your niche already at the stage where you're choosing your affiliate products. Sure enough, you can improve your ranking ability gradually but you have to start from somewhere.
Choosing your link building focus between link quality and link quantity isn't something worth contemplating. You need traffic to build an audience but you need conversions to earn affiliate commissions. So, going for the middle ground is your best option. Prioritize high-quality links but don't dismiss any opportunities to gain links from websites with somewhat lower DR. Content relevance and quality matter, too. Don't get hung up on the ratings so much.
Occasionally, you may come across websites with a seemingly good DR but whose traffic is almost non-existent. These websites are used mainly for link building purposes and resemble those link farms that were popular in the past. It's better to steer away from collaborating with such websites since you have nothing to gain from their links.
Link building strategies for affiliates
Your ranking for organic results depends mostly on the number and quality of backlinks and the relevance and quality of your content. If you've picked a saturated niche where all keywords have a high difficulty score, you will need a ton of backlinks and referring domains pointing to your articles. That is, if you wish to rank on the first page.
Below is the SERP overview for "best seo tools" using Ahrefs, a popular keyword among affiliate marketers. It has a difficulty score of 78, which makes it hard to rank for, especially if your DR is not in the same range with the websites on the first page.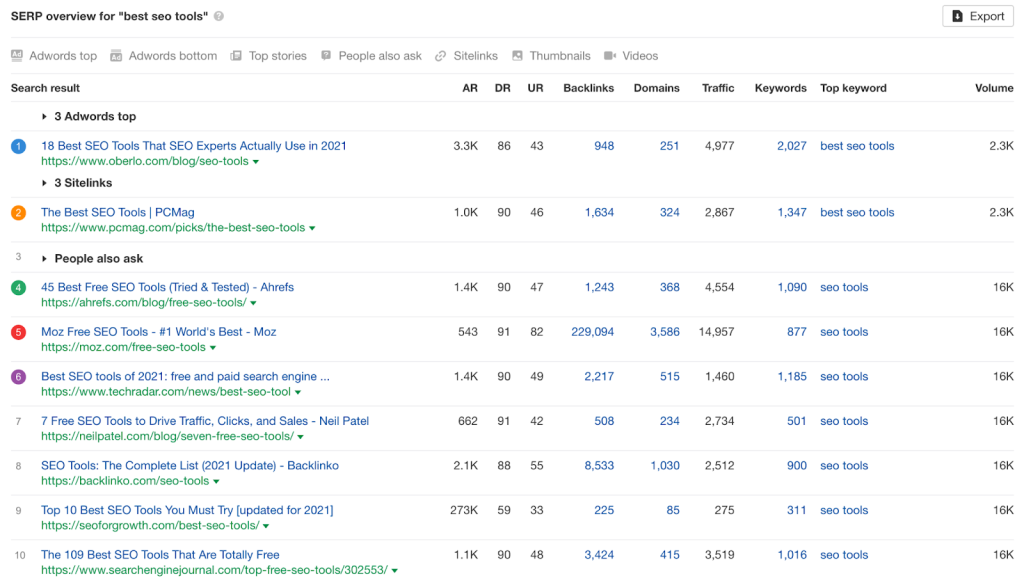 So, what's the best strategy to build backlinks to your affiliate marketing site? Creating detailed and useful content that's unique and relevant to your targeted keyword is a good starting point.
But as an affiliate blogger, you cannot rely on organic links alone. To build relevant links successfully and effectively, I would narrow it down to the following three strategies:
Guest posts
Content collaborations
Roundup insights
Let's take a closer look at each strategy.
Guest posts
Submitting guest posts is still worth it. It has two main functions: building your personal brand and authority is one and improving your domain rating through quality backlinks is another.
And the more respected and higher DR website you get your guest post published on, the more authority you gain from it. Another benefit is that pitching your next guest posts becomes easier when you already have some previous work you can refer to.
If you're just starting out, you have to start small and approach websites that are less selective. After getting some content published, you could also apply to become a contributor on content publishing communities such as Business2Community, where it's possible to build high-quality dofollow links to your affiliate website. But only place relevant links that add value to your guest post.
Just like each article on your website, each guest post is a major time investment. So, choose your topics carefully and leverage your own expertise and experience. Run your own experiments and try to avoid recycled ideas. High DR websites can afford to be picky because you need them more than they need your content. They have no shortage of guest post pitches. The only way to get more bargaining power is by making sure that your content is spectacular.
How to guest post
The process of getting your guest post published usually follows the same pattern:
Find websites that accept guest posts and read their guidelines
Create a topic/topics relevant to your chosen websites
Write a guest post pitch and send it to those websites
Start writing your guest post while waiting for their approval
Remember to link to a relevant article on your website
Add images and other visual elements to your article
Send your draft if accepted or send your pitch to other websites
Make edits if asked and send final version to the editor
This is just to give you an idea of the steps involved in guest posting. Your job is to match the right article with the right website. In some cases, you may have written the guest post before pitching it. Some websites even ask you to send a draft right away.
Be prepared that it can easily take a couple of months from start to finish, especially when dealing with authoritative websites. Not all websites will respond to your pitch and many of them will decline it. That's why you should be flexible and pitch multiple websites from the get-go.
Content collaborations
Link building partnerships with other bloggers are an effective way to complement your backlink profile. These backlinks are incremental to the links you gain organically or through guest posting. Or in some cases, content collaborations can be about guest posting partnerships with other bloggers. But what really distinguishes them is the reciprocity-based relationship.
Content and link collaborations are based around the primordial concept of "you scratch my back and I'll scratch yours." They rely on mutual trust. If you endorse someone's content by linking to their article, you expect the same in return.
To get started with content collaborators, gather a list of potential partners in your niche and reach out to them. You can also join blogger communities on social media or create a new one.
The advantage of joining a community is that you don't need to contact the same partners one by one when you want to collaborate with them again. Just post your collaboration offer in the community and pick the partners whose content seems to add the most value. Relevance is key in all content partnerships. It's okay to be picky. There's no shortage of potential collaborators.
How to choose collaborators
When choosing which bloggers to partner with, pay attention to at least:
Relevance: To make sure the co-promotion brings value to both parties, the blogger should create content in the same niche as you and share a similar target audience.
Domain rating: To make the exchange equal, take domain rating into account. DR score is a measure of a website's authority based on its backlink profile. The higher the DR, the more authoritative the site is. So, a backlink from a high DR website is more valuable to you as a trust signal. Enter your potential partner's domain on a website authority checker before you proceed with the collaboration.
Traffic size: For an equal exchange, it also makes sense to collaborate with bloggers who are more or less in the same stage of traffic growth. Use a web analytics service such as SimilarWeb or any SEO tool to check their website traffic statistics.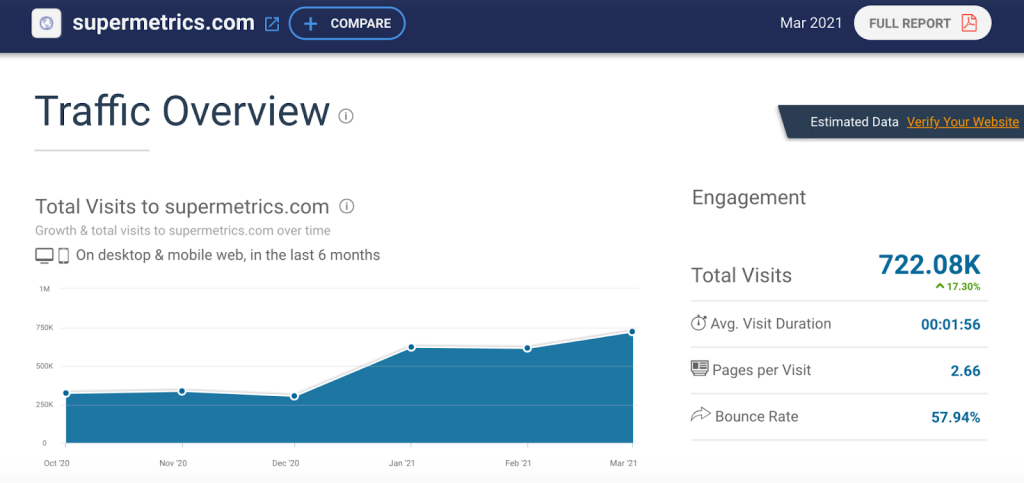 Roundup insights
On top of guest posts and content collaborations, submitting comments to roundups remains another useful strategy to earn backlinks. This strategy involves sharing your insights into a specific topic and getting them published in a roundup post that also links back to your website.
Compared to the previous strategy of collaborating with other bloggers, the benefit of roundup insights is that you can earn valuable links without having to link back to anyone's website.
The downside is that you can never be sure whether your comments and link will be published or not. It helps if your website has a decent DR and traffic because people prefer to link to authoritative websites. Also having some credibility as a blogger and expertise in the topics that you're commenting on makes it easier to get your insights published.
Help a Reporter Out (HARO) is still the top platform for roundup insights, at least based on the number and range of queries. But with such platforms, those pitches that are not accepted by the author will usually end up being wasted since each comment is tailored to a specific query and has no other use.

I would recommend testing it out to see if it's worth your time. Respond to at least 10 relevant queries and calculate your success rate. Choose topics that you're experienced in, follow the guidelines, and write your insights but don't spend too much time on it. If none of them get published, the answer is clear and you can return to other link building strategies. Take also into account that sometimes you may get a positive response weeks or even months later.
Conclusion
As content-focused affiliate marketer, you need backlinks to build your domain rating and rank higher for relevant keywords in your niche. Earning affiliate commissions relies heavily on your ranking ability. You want your product reviews to appear on the first page of the search results.
It's important not to focus only on one link building strategy but to combine all of them so that they complement one another. Guest posts require much more time and effort than a simple content collaboration or roundup insights but they're usually with more authoritative websites.
Not all backlinks are equal. Never use reciprocal links excessively and make sure what you're linking to actually adds value to your article and is contextually relevant.
If you're interested in reading more about affiliate marketing, you might want to check our Ultimate guide or tips for making money with affiliate marketing.

And join our Supermetrics partner program to earn 20% recurring commissions from each sale.
---
About Johannes Rastas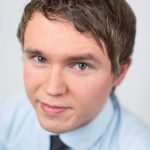 A Partner Marketing Manager at Supermetrics, Johannes focuses on expanding the Supermetrics partner program and collaborating with their existing partners. He also works with SEO and content on a daily basis. Feel free to contact him on LinkedIn.
Turn your marketing data into opportunity
We streamline your marketing data so you can focus on the insights.