Asking whether backlinks are still relevant for SEO is like asking if marketing is still necessary for a business. While a good product speaks for itself, one of the main functions of your marketing strategy is to boost sales and scale your business.
The same applies to your content and backlinks. If you have unique, high-quality content that is also actionable and offers value to your audience, you're bound to earn backlinks organically.
But having a strong backlink strategy in place can give you a much-needed boost in terms of both traffic and domain authority. This makes backlinks an integral part of SEO.
Now that you know why backlinks are important, we can address the question about backlink quality and quantity. Which is more effective for SEO and can increase organic traffic to your affiliate site? To answer this question and help you choose an optimal backlink strategy, we have to look at two factors: your traffic and your domain authority.
Quality backlinks are from high domain authority websites that are trusted by both search engines and users. As such, they build your domain authority and improve your rank in the search results. While effective, it takes a long time and a lot of effort to build them.
Quantity backlinks are from medium or low domain authority websites. They, too, can increase your traffic and help with ranking. And it's much less time-consuming to build them than quality backlinks. But you also run the risk of getting backlinks from spammy websites, which can damage your SEO.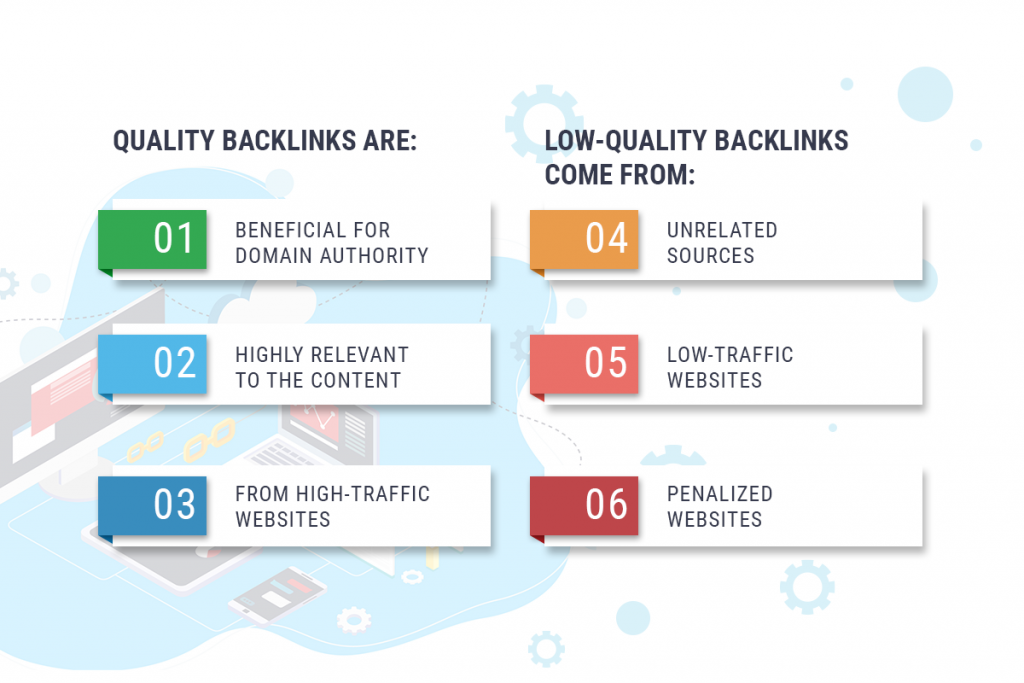 When evaluating the quality of your potential backlinks, you may use free tools for checking both the traffic and domain authority of those websites.

In general, a focus on quality backlinks tends to generate a low amount of high-commitment traffic, whereas a strategy focused on quantity backlinks usually provides you with a high amount of low- to medium-commitment traffic.
With this in mind, we can say that quality backlinks are more ideal for generating conversions. But if your affiliate site is in the early stages of growing traffic, not only do you have low traffic but also your domain authority is low. So, it can seem like earning quality backlinks is out of your reach.
Because simply increasing the number of referring domains can help you rank better, a quantity-driven backlink strategy can give you results, too. There is, however, a middle ground between these two approaches to backlinks. A strategy that combines quality and quantity.
In this article, I will share with you 8 techniques to build backlinks to your affiliate site. With these backlinks, you can increase your traffic and improve your rank in Google's search results. Together with your superior content and targeted promotion, they will help you reach your primary goal of generating conversions and earning more affiliate commissions.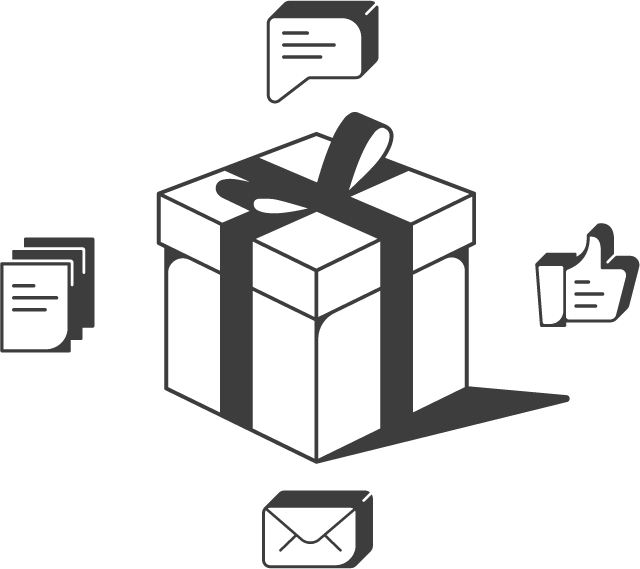 Join the Supermetrics affiliate program
Earn 20% recurring commissions from Supermetrics subscription sales.
Click here
If you would like to read more about monetizing your affiliate site, you might want to check our earlier post about affiliate marketing and monetization.
Here's how you can get started: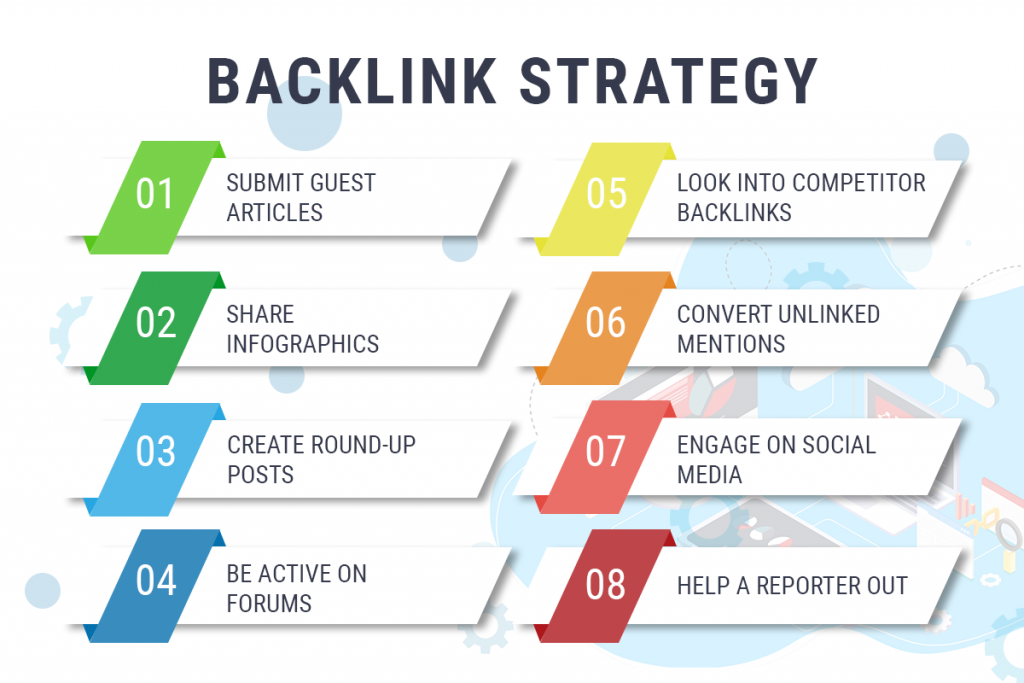 1. Submit guest articles
It all starts with unique content. People need to find value in whatever content you choose to create. Good content is what makes people stick around. But that's not all. Your first concern is to bring people in, that is, to build traffic.
Submitting a guest article to a well-established website with a high domain authority and a lot of traffic is the ideal way to build quality backlinks. But that's easier said than done.
To get your guest post published by one of these websites requires two things: you need to show your qualifications as a writer by sharing links to your previously published content and you must have unique, high-quality content to offer, preferably including actionable tips and written from your personal experience.
What if you're just starting out as a guest writer and you have no previous work to refer to? In that case, you might be better off submitting your pitches to websites with a medium domain authority. But these websites should still have decent traffic so that you will get enough benefit from your backlinks.
Producing a high-quality article is time-consuming, so you should be a little selective with the websites you choose to approach. How selective – that depends on the quality of your article, your qualifications and your affiliate site's domain authority and traffic.
If your qualifications and website don't provide you with much leverage, you can always focus on the quality of your content. You can also increase the appeal of your content with images and other visuals, such as infographics. More on that in the next section.
To submit guest articles, you may follow these steps:
Find a website or blog that accepts guest posts
Pitch a topic or several topics to their editors
Wait for approval and pitch to other websites
Write your article following their guidelines
Complement with images and other visuals
Include a backlink to your landing page
Send the article in the form requested
Make necessary edits after receiving feedback
Send final version and ask about the publishing schedule
Evaluate the impact on your SEO
Keep in mind that occasionally websites will not respond to your pitches at all. That's why you need to be always on the lookout for new guest post opportunities. Most high domain authority websites receive so many guest post requests that they can afford to be picky. Usually, you need them more than they need your content. And the only way to get more bargaining power is by making sure that your content is spectacular.
Or you can decide to go for the backlinks from websites with less domain authority and traffic. The whole process of getting your article published is faster on these websites.
Be prepared that the higher the domain authority and traffic of the website, the more time it usually takes for them to move your article along their publishing pipeline.
And steer clear of websites that ask for money to publish your content. These websites don't have enough traffic or domain authority so they rely on free content from desperate writers who are willing to pay for backlinks. They also have no editorial process. Well-established websites that allow guest posts never ask you to pay for anything.
2. Share infographics
An increasing number (65%) of B2B marketers use infographics in their content. That's why they're great for building backlinks. But what makes them so effective?
Those infographics that get shared the most have three features in common:
It's the visual aspect of infographics that first catches people's attention. Or it doesn't if your infographic is poorly designed. To create an outstanding design for your infographic, you may use graphic design tools such as Canva, Visme or Crello. These are freemium tools that you're able to use for free but to unlock more features, you need to pay for a subscription.
Use it as an opportunity to learn about graphic design. If, however, you decide that design is not your strong suit, you may hire a freelance designer who will do the job for you. It can pay off in the long term as it gives your infographic a more professional look.
The second feature is equally important. By definition, an infographic is a visual representation of data or information. This means that while visuals are important for conveying the data or information, the actual content needs to be well-researched, on-point and about topics that people care about and consider useful.
So, take the time to collect your data and information. You may use secondary data from trusted sources or primary data that you collect, for example, through polls and surveys on your affiliate site or by emailing the members of your network.
Gathering primary data is more time-consuming but the result will be unique and you avoid recycling the same data that people can find on multiple other websites.
When it comes to promoting and sharing your infographic, publishing it on your affiliate site or blog is not enough. No matter how much time you spend on your design and data, the value of your infographic relies on your ability to share and promote it to others.
You can use the following promotional methods:
Make it easily shareable on social media


You may use a free WordPress plugin such as WP Social Sharing that allows you to create social media sharing buttons. They appear when someone moves the cursor on your infographic.

Make it easily shareable on other websites


You can create an embed code that people can copy and paste on their website to share your infographic. You can do it, for example, with an

Embed Code Generator

. Every time your infographic is included in someone's content, you will get an attribution, i.e. you earn a backlink.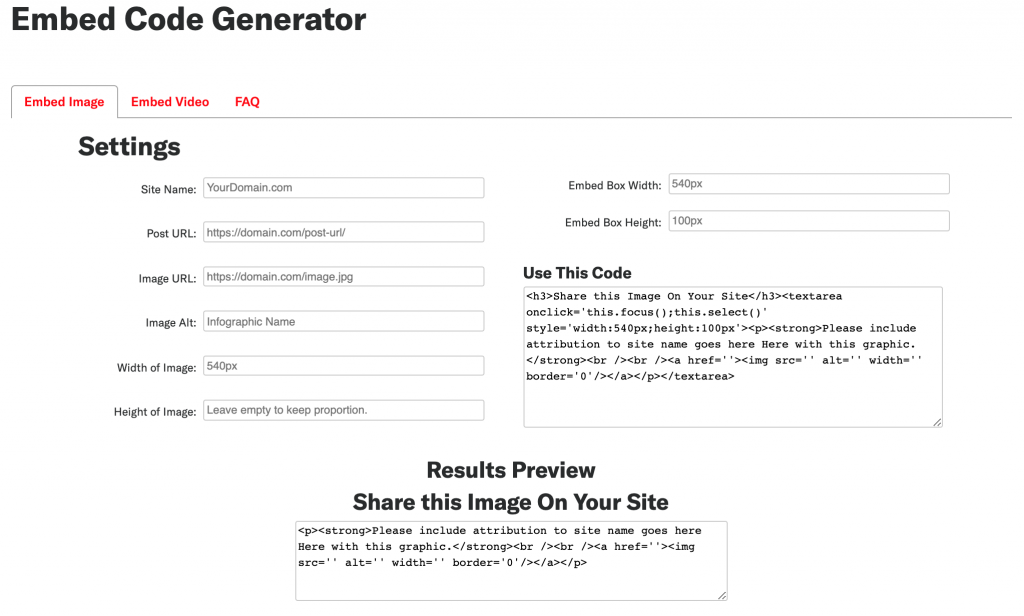 Share it on multiple channels
This includes your own affiliate site or blog, all of your social media channels and relevant forums such as Quora and Reddit.
Reach out to relevant influencers
First, collect the contacts of influential bloggers or content creators in your niche. Then, approach them by telling about your infographic and sharing it and ask if they would be willing to share it with their audience. If your infographic is of high-quality, they might just do that.
3. Create round-up posts
A round-up post is a collection of expert opinions on a single topic. Readers appreciate them because they get insights from several experts in one post.
They're effective for building traffic through backlinks as many of the experts will share the post with their audience. And those backlinks are usually quality backlinks, which helps you generate conversions and earn commissions.
The difference here compared to the previous techniques is that you're not building backlinks to an existing article.
Here's how you create a round-up post:
Choose a question that attracts people

Collect a list of industry experts

Reach out to those experts

Piece your post together

Email the experts when the post is published
The best what you can hope for is that your post will go viral. Or at least you can expect a number of the experts to link to the article or share it on their social media channels.
Depending on the size of their networks, those experts who share your post can give you a major traffic boost.
4. Be active on forums
Forums are ideal for building authority within your industry. You can establish yourself as an expert by sharing your insights and engaging in conversations with other industry people. You may start by choosing the right forums and threads for your niche.
When it comes to link building and forums, you should take into account that links on forums such as Quora and Reddit are mainly no-follow links. As such, they don't contribute to boosting your rank in the search engine results.
Despite this, your affiliate site can benefit from forums through interaction and networking. And you're able to link to your landing page. But keep in mind that your backlinks should be related to your post and preferably provide some additional value.
Focus on creating valuable content on forums and link to your landing page when it's relevant to the topic. Otherwise, the other community members will react accordingly, and your post will be marked as spam.
A good content strategy that you might want to employ on forums is content repurposing. This refers to a multi-channel strategy where you recycle your existing content from one channel to another.
For example, you may create a blog article on your affiliate site and gather pieces of it that you edit and publish on your social media channels or forums. This allows you to extract the maximum value from your content.
5. Look into competitor backlinks
This technique involves analysing your competitors' backlinks and requesting those same websites to link to your affiliate site. Let's say you have a blog on your affiliate site where you post articles related to your niche. You may request other websites that mention similar blogs to include yours, too.
Whether you're able to apply this backlink strategy depends on several factors. The higher your content quality, traffic and domain authority, the more leverage you have. You may also offer a mention or backlink on your affiliate site or social media in return.
You can start by identifying your main competitors and looking into their backlinks. This way, you will find out which websites are linking to their content. After the backlink analysis, you may reach out to those same websites and ask to be included in their lists.
6. Convert unlinked mentions
Websites that reference your affiliate site name without linking back to your site provides another opportunity for link building. Converting unlinked mentions means tracking mentions of your brand and reaching out to the websites in order to get a backlink.
There are many paid tools that you may use for mention tracking but here I will explain how to do it through Google search.
To make sure you get relevant mentions in the Google search results, you can search for your affiliate site name in quotes and include a subtraction sign, followed by "site:" and your site name. The result should look like this:

This adjustment to the search query is meant to filter out some of the irrelevant results. You're not looking for mentions on your own affiliate site, so you should remove them from the search results. When you go through the results, you also have to ignore your social media accounts such as your company LinkedIn and other irrelevant mentions.
Restricting the results to a specific time range is another filter that you should add. You're more likely to convert recent unlinked mentions. Approaching websites whose posts were written several years prior is not the best strategy for converting mentions into backlinks. You may also filter the results based on your language preferences.
Then, you have to go through your results one by one and see if they're linked to your affiliate site. Use the search function "Control+F" or "Command+F" to find your mentions.
Because this is a time-consuming process, you might not want to do it on a daily basis. Instead, you can set up a Google Alert to notify you every time a new mention appears. You're able to adjust how often you want to receive these alerts, to which email and whether you want to restrict them to a specific source type or region.
The benefit of using an actual brand mention tool is that you're able to add more filters. For example, you may narrow down your mentions to websites that have a high domain authority and strong organic traffic. Since you're not pursuing unlinked mentions on low-quality sites, these features can offer some additional benefit by saving your time.
Because not all mentions are of equal value to you, choosing only the most promising ones is a good strategy. You can prioritize recent mentions from well-established websites.
When reaching out to websites, keep in mind that you're asking them for a favor. Tailor your outreach messages to each website separately, be polite and try to create a positive mood in your message. These people have already mentioned your site name, so it's not far-fetched that they would be willing to turn those mentions into links.
7. Engage on social media
The main benefit of social media channels is that they allow your business to interact with its target audience. Your goal for social media marketing is to build engagement with existing and potential clients. While it's possible to also directly drive sales from social media, you're more likely to generate brand awareness and drive traffic.
In general, social media backlinks are no-follow links and do not help you with ranking. However, search ranking doesn't depend on backlinks entirely. The number of your likes, views and shares on social media are social signals that also impact your ranking. Google's search algorithms crawl social media channels and analyze these signals.
You may start by choosing the right social media platform for your niche. Try to pick the one that is most likely to engage your target audience.
To drive engagement, publish new meaningful content regularly and establish a consistent posting schedule. Be active and also interact with other people's content.
When your social media channel begins to gain traction and you get followers and shares, more backlinks becomes a positive side effect of your social media efforts.
8. Help a reporter out
You can sign up for free as a source for writers who are looking for expert opinions or insights for their articles. Help a Reporter Out (HARO) is a place where you can receive regular emails of pitches from blogs, newspapers and magazines, for example.
Once you sign up, you will start to receive emails three times per day, from Monday to Friday. You may simply scan their emails a couple of times per day and see if something pops up. Then just write your response to the query and hope to receive a backlink.
HARO is not only a great resource for gaining backlinks, you can also sign up as a journalist who is looking for sources and use it for creating round-up posts.
In conclusion
While Google algorithms look at many different factors when deciding where to rank your affiliate site, backlinks are one of the key ranking factors. A high number of backlinks and especially those from high domain authority websites can boost your organic traffic substantially.
Because you want to grow your traffic and rank higher in the search engine results, you need to create a backlink strategy. By implementing the techniques described in this article, you'll be able to jumpstart your link building efforts. This will eventually bring you closer to the main goal of converting your page visitors into customers and earning more affiliate commissions.
If you're interested in reading more about affiliate marketing and how to generate more revenue, you might want to check our Ultimate guide.
About Johannes Rastas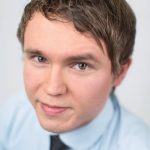 An Affiliate Program Manager at Supermetrics, Johannes Rastas has worked in communications and marketing in Kyiv and Helsinki. Passionate about marketing, statistics and content, he's actively looking for new affiliates to join the Supermetrics affiliate program. Feel free to contact him on LinkedIn