So you're ready to start an email campaign for your audience. But how to build strong email campaigns that convert your audience into paying customers? Read on to find out how to boost your affiliate marketing with email campaigns.
Before you get started
After you find an affiliate product you want to promote, and got accepted in their affiliate program, it's important you start building an email list. In short, this means you set up your email provider, sign up forms and automatic drip emails.

Check out our guide on building an email list for affiliate marketing to get this done.
After you set up the groundwork for getting subscribers and sending out emails, it's time to think about your email campaigns. Email marketing for affiliates is a great way to boost your affiliate referrals. Thus, having a strong email marketing strategy is crucial for success.
Let's get started!
Determine your goal
So your goal is to get more affiliate commissions? Sounds like a plan, but instead of focusing on a 1 time sale, try to think about the future.
Ask yourself: What do I want to achieve with my emails in the long run?
Building an email list and keeping your audience engaged is a long term game and requires some planning. Any good email marketing campaign starts with setting your objectives right. Some goals for email campaigns can be:
Creating engagement with your audience

Improving the relationship with existing subscribers

Reactivating subscribers
Creating engagement with your audience
To keep your readers engaged, make sure your content fits perfectly with your audience. You can choose to have a clear call to action in your emails and encourage them to share your content. Try to create emails that are informative but also entertaining.
We'll get more into detail on how to create engaging content in the following section: Creating the right email content (below)
Improving the relationship with existing subscribers
The best way to keep a good relationship with existing clients, is to keep providing them with the type of information they initially signed up for. When people sign up for your email list, make it clear to them, what they'll receive after they opt in. This way you won't disappoint your readers and keep them subscribed.
For example, you got a number of subscribers that signed up to receive a keyword research checklist. There are many affiliate tools related to keywords research. These tools could be interesting for this group. Keep providing your readers valuable quality content that is tailored to their needs.
Reactivating your subscribers
To reactivate subscribers, you want to focus on a strong subject line. This will increase your open rate. Are they missing out on something? Do you want to grab their attention with something funny? Look online for email subject lines to boost your open rate. You will find tons of examples that could fit your readers.
But how do you distinguish between different people in your subscribers list? This will bring us to our next point: segmenting your subscribers.
Segment your email subscribers
Segmenting your email subscribers is important so you can create targeted emails for them. You can then create separate email campaigns and separate drip flows for your readers.
Isn't it annoying to receive an email which has nothing to do with you or with your interests? Sending cold irrelevant emails will guarantee that you lose subscribers quickly and get your emails marked as spam.
Segmentation of your readers will lead to higher open rates and higher sales conversions. Some examples of ways to segment your readers is by industry or interest.
Also, if you acquired a group of sign-ups by offering something, let's say for example an e-book, you can segment this group for a more targeted campaign.
If you want to learn more about segmenting your email subscribers, check out this article from HubSpot on Why list segmentation matters in email marketing.
Understand different types of emails
There are different types of emails to send out. Understand these different types and create the right content for them. Then, schedule them at the appropriate time for your readers.
The three main types of emails you can send out are:
Promotional emails
These are the emails we all get in our mailbox. They usually contain promotional and sales offers. They are the emails in which you for example introduce a new affiliate product to your readers.
In the email you will lead the reader with your affiliate link to the website of the product you're promoting. After they click the link in your email and make a purchase from the website, you receive a commission from the company you are promoting through this email.
Relational emails
Include the type of content that your reader expects to receive. This can, for example, be a weekly newsletter including new industry updates and other relevant information.
Relational emails nurture the relationship with your subscriber and if done right, bring value to your reader. The content in relational emails can be mixed with promotion email.
For affiliate email marketing campaigns, it's crucial for your success not to only send promotional emails to your audience, but also bring content that is insightful for them.
Transactional emails
Transactional emails include signup confirmations, welcome emails, purchase confirmations etc. Although you probably won't send out promotional offers containing affiliate links in these types of emails, don't underestimate the power they can have for your campaign.
Your welcome email, the very first email you send after somebody signed up for your list, is crucial for engagement. This is where new subscribers either actively start following you, or hit the unsubscribe button right away.
Instead of a simple and generic ''Thank you for subscribing'', personalise this email as much as you can. This is the moment your brand is on top of somebody's mind, and you should make sure to leave a positive impression.
Creating the right email content
To decide on the content of your email campaigns you need to know who your audience is. Create one or more persona of your subscribers and brainstorm topics that might interest them.
If there is a particular affiliate product you would like to promote, think of ways you could provide helpful and useful content while mentioning your product.
Tailor the content of your emails with copy that speaks to the individual. The tone of your emails is important. An informal tone, sometimes even leaning towards funny, tends to do well. Always take your target audience in consideration when you decide on the tone of voice to use in your emails.
As mentioned before, Affiliate emails work best using a combination of relational and promotional content. Make sure your recommendations are sincere and provide true benefits for your readers. Choose products your find useful yourself, create a variety of content rich emails and combine entertainment with promotions.
Analyse your affiliate email performance
As with any marketing campaign it's important to track your performance. Email marketing for affiliates is not any different. Here are some of the most important metrics for affiliate email campaigns.
Open Rate
The first hurdle for your email campaigns is for subscribers to open your emails. The open rate is important to track, because it tells you the percentage of subscribers that actually opened your email.
Your open rate relies heavily on a strong subject line. It's calculated by dividing the total of opened emails with the emails that got delivered.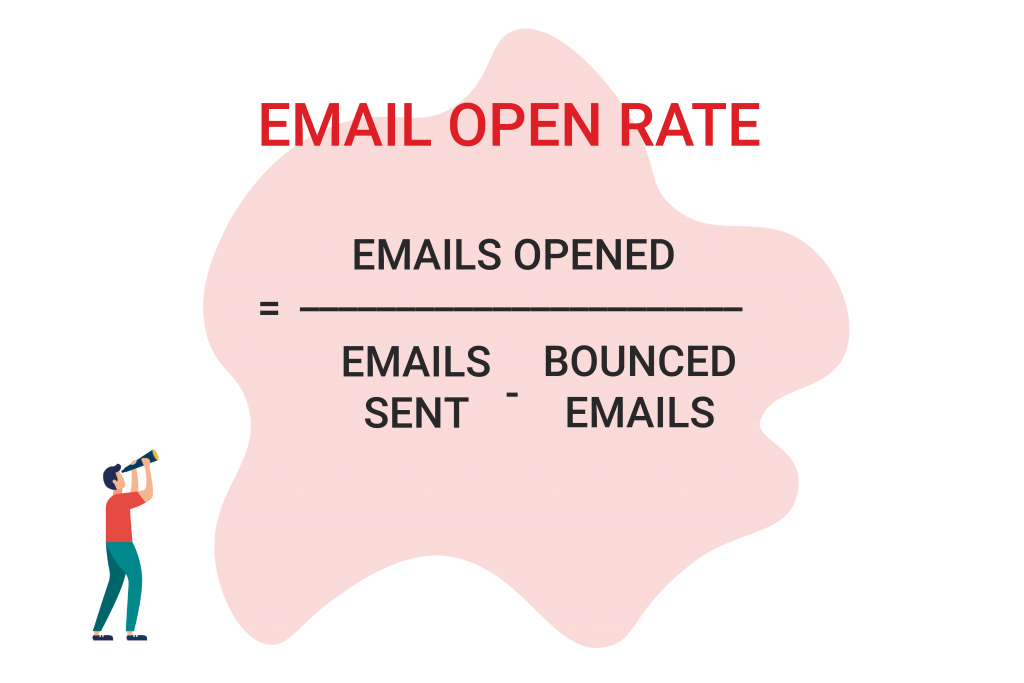 Click Through Rate
Another marketing metric that is important for measuring the success of your email campaigns is the click through rate. The click through rate tells you the percentage of recipients that clicked on a (affiliate) link in your email.
The click through rate is calculated by dividing total clicks with emails delivered. In the dashboard of your affiliate partner program you can find the total amount of clicks your affiliate link got.
Referrals and your conversion rate
Perhaps the most important metrics for affiliate marketers, the amount of people who read your email, click your affiliate link and decide to make a purchase.
As an affiliate marketer, your referrals are directly linked to your conversion rate. Your conversion rate is the percentage of people that received your email and purchased a product after clicking your affiliate link.
Successful affiliate marketing with email relies on a good conversion rate. The conversion rate will tell you how able you were to persuade people to buy the affiliate product you promote. You can find the total amount of referrals you made by logging into the affiliate dashboard.
Other metrics to keep an eye on are the amount of subscribers that unsubscribe from your emails and the amount of emails that were not delivered successfully.
You can find detailed analytics on your email campaigns in Google Analytics.
A final word on email marketing for affiliates
Always check your affiliate program to see if affiliate marketing with email lists is allowed. You can usually find this information in the affiliate agreement.
The stronger your email campaigns, the more sales you will generate. If you'd like to discover more tips on how to grow your income with affiliate marketing, check out our expert affiliate marketing strategies.
And join our Supermetrics partner program to earn 20% recurring commissions from each sale.
---
About Hetty Korsten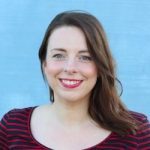 Hetty Korsten is a Partner Marketing Manager at Supermetrics. She has worked for fast growing SaaS startups in Copenhagen and Helsinki. Currently, she's growing the in-house partner program at Supermetrics. Feel free to connect with her on Linkedin.
Turn your marketing data into opportunity
We streamline your marketing data so you can focus on the insights.