Mar 23, 2021
High-ticket affiliate marketing
8-MINUTE READ | By Johannes Rastas
[ Updated Feb 28, 2023 ]
Every affiliate's goal is to earn maximum profit from the referral sales they bring. How about earning a high profit from fewer sales? Sounds better than having to sell a large volume of low-value items. This is what's known as high-ticket affiliate marketing. And in this article, we'll evaluate the feasibility of navigating your affiliate marketing efforts toward high-ticket items.
Skip ahead >>
What is high-ticket affiliate marketing?
Since there's no textbook definition for a high-ticket item, we have to rely on what people say when they talk about high-ticket affiliate marketing. Commissions in the range of $500–$1,000+ seem to appear most frequently in this context. But it should also be specified whether those are flat fees, one-time commissions, or recurring commissions. When the commission amount reaches over $1,000, we're talking about flat fees and one-time commissions almost exclusively.
Another simpler way of defining what counts as high-ticket affiliate marketing would be to just refer to affiliate compensation that's higher than average. No one knows what exactly that average is but we can leave it at that. High compensation for selling high-value items.
High-ticket affiliate programs have also been associated with the "make money online" niche, which has attracted many charlatans who are all eager to share their "success stories."
Thinking of the possible niches and products with the potential to provide higher compensation, we're mostly dealing with two categories. Expensive technology and software is one and luxury items such as jewelry, leasing of private jets and yachts, exclusive credit cards etc. is another.
We also have affiliate programs of various niches that promise high affiliate commissions up to $1,000, for example. But this doesn't mean that their affiliates typically end up earning such amounts. It's usually just a commission cap that's mentioned for promotional purposes.
Limitations of high-ticket affiliate marketing
If there's an agreement on $500–$1,000+ commission being the threshold for high-ticket offers, then many SaaS affiliate programs could also qualify for the high-ticket category. The highest commissions paid for bigger value deals in SaaS can certainly amount to over $1,000 at times, and sometimes even several thousands of dollars.
Cumulative affiliate commissions determine success
Your expertise, network, and the cumulative affiliate earnings that stem from those are what determines your success in this industry, not the maximum amount of an individual commission. The frequency of your commissions matters a lot. And that's why affiliates usually end up earning more from recurring commissions in the long term.
When you're dealing with high-ticket items, the pool of potential referrals is much smaller. The luxury product category is a good example. How many people can afford to lease a private jet or yacht? Even if you happen to know everything about private jets and yachts and the companies leasing them, you're unlikely to establish any stable source of affiliate income in that niche.
Affiliate marketing starts with building an audience or network, not by finding the highest valued items to promote. And your conversion rate doesn't depend just on the product. The quality of your prospects is the determining factor. That's why audience-product fit is so important.
Evaluate how easy it's to close sales for the product. The reason why SaaS products have become so popular in affiliate marketing is that they're in high demand, they pay recurring commissions, and they offer free trials, which makes it easier for affiliates to close those sales.
How product price aligns with other factors
Those promoting high-ticket offers tend to place product price at the forefront. There's no doubt choosing the right affiliate product to promote is crucial for your success. But the price, while important, isn't the only factor to consider when choosing between affiliate offers.
You should take into account at least the following:
product-audience fit
market demand
competition
product price
commission rate
sales cycle length
additional incentives
Product-audience fit is your priority. You need a product that matches the needs of your audience. And that product and its niche must have enough demand. Avoid saturated markets.
If you're a blogger or other content-based affiliate marketer, you need to be able to rank for relevant keywords so that your review articles get enough visitors with purchase intent.
Only then, I would recommend paying attention to the product's price. Higher priced items obviously tend to lead to higher earnings, provided that those other factors are in check.
The commission rate is typically around 20%. But the frequency of your commissions matters more than the amount of an individual commission. That's why recurring commissions are ideal.
The length of the product's sales cycle has a direct impact on your affiliate earnings. B2B products usually have longer sales cycles than B2C offers but the payouts are also higher.
Additional incentives such as promo codes, bonuses, and marketing materials help you convince your prospects to become customers and motivate you to give your full effort.
Affiliate compensation and high-ticket items
As already mentioned, there are three kinds of affiliate compensation: flat fees, one-time commissions, and recurring commissions. Flat fees and one-time commissions are typical for high-ticket items, whereas many SaaS affiliate programs, for example, pay recurring commissions.
SaaS products use a subscription-based pricing model, which makes them ideal for recurring affiliate commissions. Affiliates who bring in quality customers benefit from this model as they receive multiple payouts from a single referral. If the referred customer continues their subscription for a long period of time, the cumulative affiliate earnings will easily surpass the commission from selling one high-ticket item. And in fact, sometimes the amount of each individual commission of these recurring payouts can qualify as a high-ticket commission.
High-ticket affiliate programs favor one-time payments
Affiliate programs that promote themselves as high-ticket offers favor flat fees and one-time commissions because either the product is not sold on a subscription-basis or it wouldn't be cost-effective for them to offer such high payouts on a recurring basis. Using exact numbers that sound big is also a promotional strategy for them. And affiliates who appreciate the time value of money and a lump sum over a series of payments are inclined to join such programs.
Landing a new customer for every commission is more work than landing good customers every now and then who generate recurring revenue. That's why in the long term it tends to be more profitable to establish a source of recurring revenue. Both merchants and affiliates benefit from the recurring model if affiliates can bring in promising customers who don't churn right away.
Does Supermetrics have a high-ticket affiliate program
At Supermetrics, we don't have any maximum threshold for affiliate commissions. Our product prices go up when clients need more users, accounts, or data sources per license. This makes higher commissions possible for bigger value deals. And we have many affiliates who've earned well over $1,000 on a single commission
In our program, partners can refer or resell all of our products. Our products are divided into two categories: reporting and analytics tools and data integration solutions. Products in the first category are mainly self-serve products, which customers purchase through our website, excluding enterprise-level licenses and a few premium connectors. At our current prices, the most expensive annual license customers can buy through our website is $8,615. And since we pay 20% commissions for these products, it means the partner earns $1,723 for such a referral. These are also recurring commissions, not one-time payments.
In the second category, which covers our data warehouse and other data integration solutions, prices go much higher. Starting from a few thousand dollars and going up to tens of thousands of dollars, depending on the customer's needs. These products our partners can sell either as resellers or through the sales-assisted model, where they refer prospective customers to our sales team. In such cases, the partner earns a 15% recurring commission. And since the average order value is higher, these commissions also tend to be much higher than on the self-serve side. But the disadvantage is that there are fewer potential customers for enterprise-level products, and it takes more effort to convince them to make the purchase.
This doesn't mean we would promote ourselves as a high-ticket affiliate program. The maximum amount of an individual commission isn't important. Your long-term cumulative earnings and promoting products that truly benefit others are what matters.
Conclusion
Affiliates who choose high-priced affiliate products in the hopes of earning higher compensation and selling fewer items are known as high-ticket affiliate marketers. But for high-ticket items, the pool of potential referrals is usually much smaller. And product price is only one of the factors to consider when choosing affiliate offers. Product-audience fit always prevails over price.
With flat fees and one-time commissions, the income from each referral stops overnight. The recurring commission structure is a better alternative if the goal is to generate steady, long-term profit. And the subscription-based pricing model of SaaS products is a perfect fit for that.
The best strategy is to choose your affiliate products based on your own expertise. Use the products to show their value to your prospects and create detailed reviews around them. The price of those products is only one factor to think about.
If you want to learn the basics of affiliate marketing, check our Ultimate Guide. And join our Supermetrics partner program to earn 20% recurring commissions from each sale.
About Johannes Rastas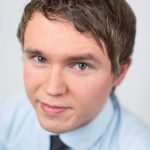 A Partner Marketing Manager at Supermetrics, Johannes focuses on expanding the Supermetrics partner program and collaborating with their existing partners. He also works with SEO and content on a daily basis. Feel free to contact him on LinkedIn.
Turn your marketing data into opportunity
We streamline your marketing data so you can focus on the insights.