Looking for new affiliate income opportunities? Finding the right affiliate programs to join can be complicated. To save you from the trouble, we gathered a list of high-paying affiliate programs that are worth your efforts.
Affiliate income opportunities – what to look for?
In order to generate conversions and earn commissions, the products you promote need to be useful and relevant to your audience. Always make sure to pick quality products you're comfortable supporting yourself.
16 high-paying affiliate programs worth considering
In this list, we included a variety of niches, placing our focus on maximizing affiliate revenue through recurring payouts. Let's start exploring the affiliate programs!
1. Supermetrics
Supermetrics helps digital marketers spend less time on building reports and more time on analyzing results. The tool can be used on all popular data destinations such as Google Data Studio, Google Sheets, Excel, and BigQuery.
With over half a million users, Supermetrics is the preferred choice for marketers who want to automate their marketing reporting. And with thousands of affiliate partners promoting Supermetrics already, you'll be in great company! 
The Supermetrics partner program offers 20% recurring commission for each sale you help bring in. So, each time your referrals renew their licences, you get paid that 20%.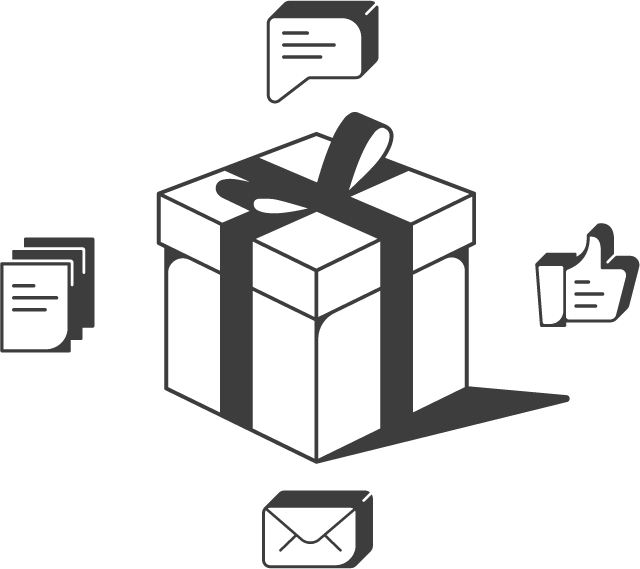 Join the Supermetrics partner program
Earn 20% recurring commissions from Supermetrics subscription sales.
Click here
You also get access to ready-made promotional materials, guidebooks, and videos. Signing up only takes a few minutes and a dedicated partner team is ready to support you.

On top of this, the Supermetrics blog offers a valuable source of information for affiliate marketers. The affiliate section gives you both practical tips and industry insights to help grow your affiliate business.
2. Jungle Scout
Jungle Scout is a one-stop platform where you can find, launch, and sell Amazon products. If you're starting a new Amazon business, the platform offers a solution to manage all of your Amazon activities in one place.
The Jungle Scout Affiliate Program offers a generous commission for all clients you send their way. The commission structure at Jungle Scout is flexible. You can either choose to receive a flat fee of $150 per referral, or 100% of the purchase amount in the first month.

This affiliate program is easy to join, promotion materials are immediately available, and an affiliate manager is there for you if you need support.
3. Mailchimp
This well-known email service helps businesses automate and streamline their email campaigns. Thanks to its ease of use, Mailchimp became a popular marketing tool among marketers and business owners.
In the Mailchimp Partner Program, you can earn Monkey Rewards by referring clients to the platform. These rewards are usable on the Mailchimp platform.

Although you cannot earn cash with this affiliate program, the rewards can add up and save you lots of money if you run email campaigns on Mailchimp yourself.
Joining the affiliate program requires an application and you can choose between two partner groups.
Mailchimp's partner program for integrators: targeted for developers and established SaaS companies that integrate their products with Mailchimp.
Marketing professionals such as freelancers and agencies that work with Mailchimp.
The group you pick will determine the kind of materials and support you get as a partner.
4. Bluehost
Known for its reliable service, Bluehost belongs to the more premium web hosting companies available for new website owners. The company offers quality technical support and hosting to over 2 million web domains.
If you're up for promoting a web host, the Bluehost Affiliate Program might be something for you. It offers a straightforward flat fee of $65 for every qualified referral. Tracking and promotional materials are available on the partner platform.
In case you were also thinking of promoting email services, take a look at the Constant Contact Affiliate Program. This is a sister company of Bluehost, which offers a reliable email service. The Constant Contact Program offers $105 per sale and $5 per lead.
5. GetResponse
Automate your marketing and simplify your email flows with GetResponse. This tool helps you manage a variety of marketing activities such as creating mailing lists, newsletters, and landing pages.
The GetResponse Affiliate Program gives you the option between two commission structures. Either you get paid $100 per sale once or you receive a 33% recurring commission of the purchase price each time your referral renews their licence.
Tracking involves a 120-day cookie life, and detailed commission statistics and promotional materials are available.
6. SEMrush
SEMrush is an all-in-one digital marketing software that helps you improve your website's ranking. This popular SEO platform is specialized in keyword research, competitors analytics, and website audits.
SEMrush has an affiliate program called BeRush, which is a must-join program for those affiliates operating in the SEO niche.
BeRush offers 40% recurring commissions, a 10-year cookie life, and a wide range of promo materials in different languages. Plus, the BeRush affiliate team runs many contests and giveaways for affiliates.
7. Wix
On the Wix platform, you can build websites for business or personal interests.
In recent years, Wix has become a popular alternative to WordPress. The platform makes everything as easy as possible and offers pre-designed templates to build a website. This makes Wix a good option for those with less technical/coding knowledge.
The Wix Affiliate Program pays $100 for every Premium user you bring in. The referrals are qualified after the users have finished their 14-day trial. Cookie life is 30 days.
8. HubSpot
HubSpot is an 'all-in-one marketing software' that combines marketing, customer service, and CRM tools. We love HubSpot not only for its amazing abilities but also for its legendary blog.
HubSpot also has an in-house affiliate program. The commission amount is based on the product tier your referral signed up for – Starter, Professional, or Enterprise. There is a generous 90-day cookie window and no minimum thresholds or limits on commissions.
Another benefit of the program is the large amount of marketing content available in different languages. Sounds like an affiliate dream, right?
9. Grammarly
If you want to step up your writing game, Grammarly is there to help you create flawless content. Besides correcting mistakes, it helps you find new words to express yourself and monitors your tone and writing style.
Grammarly integrates with a number of social media platforms, email, and document tools.
If your audience and clients are in need of boosting their writing, you might want to check the Grammarly Affiliate Program. It pays $20 for every purchase of their premium plan. And it also rewards you for users that don't buy a premium plan by handing out $0.20 for every free registration.
10. Unbounce
An optimized landing page is what you need to increase your conversion rates. And this company knows everything about it. Unbounce helps you build, launch, and optimize your pages for any campaign. It also increases your conversions with targeted pop ups and sticky bars.
Unbounce also has an affiliate program. You get a 20% lifetime commission and a custom dashboard that helps track your performance. Once you're signed up, a dedicated partner coach is available to answer your questions.
11. SurveySparrow
For those who search for a way to engage with customers and employees, there is a tool called SurveySparrow.
SurveySparrow helps businesses of all sizes to create surveys for their stakeholders and shares them across the web, on social media, and by email. More recently, the service started to provide advanced features like automated dashboards with useful insights into your data.
As a SurveySparrow affiliate, you'll earn a 25% recurring commission on every referral. The affiliate program offers a variety of creative assets to help you promote the product: from ready-made email templates to eye-catching badges for your website.
12. Shopify
This tool needs little introduction. Shopify is the leading e-commerce solution for businesses. It allows companies of any size to launch an online store without coding. Despite the current deceleration, the global e-commerce sector is still expected to grow by 16.5% in 2020, which means there's no shortage of demand for e-commerce in the near future.
On average, Shopify affiliates earn $58 for each referral. There's also a chance to get a flat fee of $2,000 if a user signs up for Shopify Plus (their enterprise plan).
If this sounds like your cup of tea, pay a visit to the Shopify Affiliate Program.
13. Canva
Let's say you need to send your first affiliate newsletter to promote a product to your website audience. You wrote the first draft but you would like to make it visually appealing. That's where Canva steps in.
Canva is a graphic design platform with an endless number of templates from social media banners, posters, and presentations, to newsletter templates. And it's free.
If you believe your website visitors are interested in exploring this tool, consider joining Canva's affiliate program.
Since Canva is a free tool, affiliates can only get commissions for the Pro version. You'll earn up to $36 for every subscription purchased by your referrals. While that may not seem like much, it's worth pointing out that Canva is insanely popular and has more than a million users.
14. Freshworks
Freshworks (formerly Freshdesk) is a cloud-based software that helps you manage it all – sales, marketing, support, IT, and HR. It's praised for its simplicity and effectiveness.
Affiliates get a 15% commission rate for all sales and $5 for every lead. Their program also gives access to promotional materials such as banners, social media posts, case studies, and videos. If you're interested in B2B affiliate marketing, the Freshworks affiliate program is one alternative.
15. CloudTalk
CloudTalk is a fresh addition to an old school call center software provider space. It's especially popular with small and medium sized businesses. CloudTalk has 2 typical use cases: the first is for an inbound call center for customer service teams and the second is for an outbound dialer and business phone solution for sales teams.
CloudTalk also helps businesses switch transition from obsolete on-premise solutions to their fully cloud- and remote-ready virtual call center software.
The affiliate and partner program that CloudTalk runs is very straightforward – they offer a flat 25% recurring commission for all sales referred. They also offer higher tiers for affiliates and partners that refer more than 4 customers per month and up to a 35% lifetime recurring commission.
Joining the CloudTalk affiliate program is easy and there is no application process. Simply fill out the information on their affiliate signup page and you can start referring leads right away.
CloudTalk is also rolling out a partnership program for integration partners, channel partners and resellers in the near future.
16. Planable
Planable is a content collaboration platform for social media teams. The tool can help you create, approve, and publish social media content faster. It's an all-in-one platform that streamlines content creation & approval.

The Planable Affiliate Program has recently been revamped and offers a recurring commission of 20% for the first 6 months of all active subscriptions you bring.

The program has a ready selection of marketing materials to start your promotions. Furthermore, it's simple to sign-up, and a designated affiliate manager is ready to answer your questions and support you.

Conclusion
As a blogger or expert in your niche, you can leverage the value of your community through affiliate marketing. With the trust of your audience, people are more likely to buy the products you recommend. That's why it's important to choose the right brands to promote.
Affiliate marketing is one of the easiest ways to generate passive income. We hope this guide helped you pick the right high-paying affiliate programs.
If you're looking for more ways to find affiliate income opportunities check this article on How to find affiliate programs for your niche.
If you're still unsure what niche to focus on, have a look at our article about using Google Trends for affiliate marketing.
And join our Supermetrics partner program to earn 20% recurring commissions from each sale.
---
About Svetlana Gryaznova
Svetlana is a Partner Marketing Manager at Supermetrics. By combining both her engineering and business education background, Svetlana has worked in several startups across Europe. At the moment, she is applying her knowledge and skills to help grow the Supermetrics partner program. Feel free to connect with her on LinkedIn.
About Hetty Korsten
Hetty Korsten is a Partner Marketing Manager at Supermetrics. She has worked for fast-growing SaaS startups in Copenhagen and Helsinki. Currently, she's growing the in-house partner program at Supermetrics. Feel free to connect with her on LinkedIn.