Maintaining the frequency of posting content on social media is a common challenge to many affiliates and content marketers. Unlike other platforms, social media requires you to post content more frequently and consistently.
Platforms like Twitter are quite dynamic and to gain visibility there, you need to post at least once a day, if not more. For other platforms, the frequency can be lower but still several times a week.
It is challenging to create fresh and original content and still be able to meet the required frequency of posting. That is why we have compiled this list of content creation tips for social media to help you.
Read this post and find out 5 ways to keep up with the challenging content requirements and publishing schedule of social media.
1. Maintain a social media content calendar
The first and most important thing that you need to do is create a social media content calendar. This should include the topics, type of post, platform, publishing date and time.
This is important because it helps you organize things and keep track of your social media content schedule. You can also use management tools for social media that have built-in editorial calendars and auto-publishing functionality. These tools can help you create, plan, schedule, and publish social media content with ease.
Also, make sure that you create content in advance and have a pipeline of content ready to post. This avoids any last-minute firefighting and ensures a consistent flow of content to your social media accounts.
2. Use social media content creation tools
If you are going to create multiple pieces of content for different social media platforms, you need help. Luckily, there are many tools that can help you with social media content creation.
There are design and graphics tools that come with preset social media content templates. You can use them to create social media posts within minutes. Here are some examples of social media templates from Crello.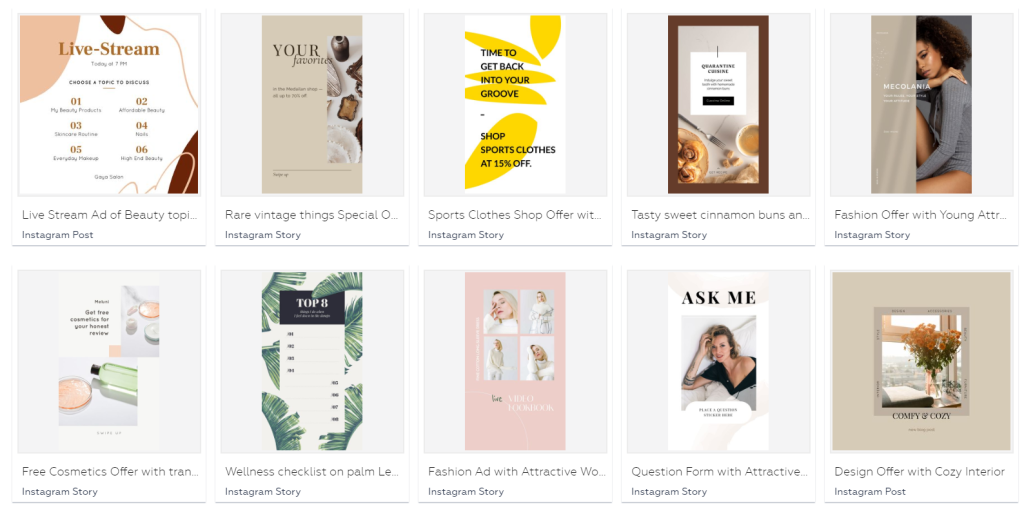 Moreover, these templates already have the required dimensions for each platform, so you don't have to do any additional cropping or editing work. You can simply add your image and text and post it directly to your social media accounts.
You can also use free editing tools that can instantly correct your language errors as you write.
3. Try content repurposing
If you have been active on social media for long enough, you know that creating fresh content from scratch daily is not always feasible. You need some content hacks to post good content, but not necessarily create it every day.
Therefore, the last three content hacks on this list will focus on ways to create and post social media content without creating it from scratch.
Content repurposing, as you might know, refers to using an old piece of content again, in a new and innovative way.
You can create a video on a topic that you have covered in detail on your blog and simply go through those points in a YouTube video. This hack not only gives you content ideas for your channel but also helps boost your presence on YouTube.
You can also write summaries of your blog posts and post them on social media. This strategy can keep your social media feed filled for quite some time, especially if you have an old blog with many posts on it.
Another way to repurpose existing content for social media is to post excerpts or snippets from your content on social media. You can add a link to the original content and drive traffic to your website. This is a good strategy for affiliate marketers who want to direct traffic from social media to their sponsored posts with affiliate links.
Pro Tip: Add affiliate links in your YouTube video descriptions and make it a traffic source for affiliate marketing.
4. Use content curation
One of the most useful content creation hacks for social media is content curation. The good thing about social media is that you can share other people's content as long as you give them credit for it.
Unlike your website, where you can only post original content, social media is more flexible in terms of what you can post. Use that to your advantage and share already-published content.
Reposting social media content
The most common way of resharing content is to repost other accounts' social media posts. To do this ethically, you should make sure that you mention the account where the content was originally posted.
If your social media strategy involves posting on Instagram, you can simply use their sharing button to share a post on your story and the original post will be automatically tagged. But, if you want to share it on your feed, you need to use a tool like Regrann. This will automatically include the original account mention and #repost.
Content curation from other sources
The easiest way to curate content is to use content curation tools that can find and share content on topics that are relevant to you. You simply need to add your topics of interest and these tools can create a feed of good-quality content from across the web on those topics.
You can then select the ones you like and share them on your social media accounts.
5. Leverage user-generated content
User-generated content (UGC) is one of the most effective ways of getting fresh content for social media, without creating it yourself.
All you need to do is encourage your customers to create content for your brand. You can do this by incentivizing them via a contest, campaign, or any other way.
You can, for example, ask your customers to share their experience of working with you and, in return, give a shout-out to them. This is mutually beneficial as you get free content and they get more visibility on social media.
If you already have client testimonials, then you can post them on social media to improve your brand image. Moreover, it is a neat trick to fill your social media queue when you don't have fresh content to post.
What next?
Use these content creation hacks to post quality social media content regularly and consistently. With these tricks, you won't fall short of ways to fill your social media content queues.
Also, conduct a social media audit to assess your performance over a period of time. See which types of content work best for your audience and then revise your content strategy accordingly.
Remember, this is an ongoing process and you need to keep perfecting your social media content plan as you grow. So, get started with these content creation hacks and keep adding some of your own to this list as you get more experience.
If you got social media under control but want to learn more about affiliate marketing, check this Ultimate guide before starting your affiliate promotion. And join the Supermetrics partner program to earn 20% recurring commissions from each sale.
---
About author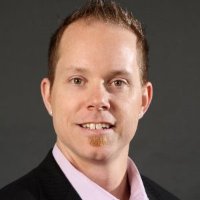 Shane Barker is a digital marketing consultant for 15 years with an emphasis on influencer marketing in the last 5 years. He is specialized in sales funnels, targeted traffic, and website conversions. He has consulted with Fortune 500 companies, influencers with digital products, and a number of A-List celebrities.
Turn your marketing data into opportunity
We streamline your marketing data so you can focus on the insights.