Mar 16, 2021
CPA affiliate marketing: best CPA networks
7-MINUTE READ | By Hetty Korsten
[ Updated Jan 18, 2023 ]
CPA affiliate marketing is a profitable revenue stream for many affiliate marketers. Wondering which CPA networks have the best offers and highest commissions? In this list, we cover the best CPA networks of 2021.
CPA affiliate marketing—how does it work?
What is CPA affiliate marketing? Simply put, it's performance-based marketing. CPA stands for cost per action. In this model, the affiliate is paid for driving traffic and completing a specific action. This action can be, for example, a sign-up, sale, or requesting a quote.

Although CPA networks are called just that, CPA offers can fall into different categories. Here are a few examples:

PPI or CPI offers stand for pay per install or cost per install. This offer means you get paid each time a visitor installs a piece of software.
CPL, or cost per lead, means you get paid for each registration, email address, phone number, or another piece of data that helps a company get in touch with a lead.
CPS is one of the more difficult conversions to make and means cost per sale.

CPA networks promote these action-based offers to their affiliate base. The network is the link between the affiliate and the company (the merchant) with an offer.
The affiliate picks offers to work with and is paid for each completed action.

There are thousands of networks you can join as an affiliate. Unfortunately, some networks have been involved in scams, so it's important for you to make an informed decision.
Best CPA networks
Let's go over the best CPA networks for publishers!
MaxBounty is arguably the most well-known CPA affiliate network. It has over 20K affiliates on the platform. As a publisher, you can browse hundreds of offers from various advertisers and verticals. MaxBounty is known as a trustworthy partner for both affiliates and merchants.

The platform only accepts affiliates that are willing to have a short onboarding chat by phone. In the onboarding call, an affiliate manager asks you questions about your experience and promotional plans.

MaxBounty isn't keen on accepting marketing newbies. But you'll likely get accepted if you have some experience in marketing.
Once you are accepted to the program, you are assigned an affiliate manager that keeps you updated on the latest offers and opportunities relevant to you.

As an experienced affiliate marketer, you can promote premium offers that are locked for newbies.
Payouts: Weekly. Minimum payment: $100.
Another popular network is CPATrend. Here you can find CPL, CPI, CPS, and CPC offers.
This is a trustworthy network with a good reputation worldwide. The popularity of CPATrends stems from its high-paying offers. Support is available 24 hours a day and so is accurate real-time reporting.

When it comes to commissions, all new affiliates start with monthly payouts. But you can move up to weekly payouts with good results. A variety of standard payout methods such as PayPal, Payoneer, and even cheques can be used for transferring commissions.
If you provide quality traffic and conversions, you can move up to bi-weekly or weekly payouts. The threshold for biweekly payouts is $500 and for weekly payouts $1000.

Payouts: Monthly, bi-weekly, or weekly. Minimum payment: $50.

Affiliate network FireAds has been around for a while. Founded in 2009, this Polish company is a well-established player in the industry. Here, you can find CPL, PPI, CPS, and CPA offers in multiple niches.
As a more senior player in the affiliate market, FireAds built a solid network of affiliates and merchants. The company has over 220K registered affiliates and has paid over 10 million dollars in commissions.
FireAds puts a lot of focus on providing support to affiliates. A great feature worth mentioning is the ability to decide when you want to get paid. After your commission is approved, you can withdraw the money any time using the most common payment methods such as PayPal, Payza, ePayments, and Payoneer. Their self-serve withdrawal is available with a minimum threshold of $20.
Payouts: Weekly, 48 hours, or instant. Minimum payment: $20.
CPALead is a rapidly growing network with valuable offers for affiliates. The platform promotes itself as a self-serve CPA and CPI platform that includes advanced geographical targeting.
CPALead provides you with a wide variety of offers to choose from. It offers banner ads, native ads, pop-under, pop-up, and other tools to help monetize your traffic.

After signing up, you can start right away. CPALead doesn't have a program approval window or onboarding calls. The support team is available 24 hours a day, making ad hoc support possible in all time zones around the clock.
If you are inexperienced with CPA affiliate marketing but want to monetize your website traffic, CPALead is a good place to start.
Payouts: Daily. Minimum payment: 75 cents.
Perform[cb] (previously ClickBooth)
Perform[cb] is a merge of several affiliate networks, ClickBooth, Adperio, and Ignite OPM. Since the beginning of 2020 these networks operate together as one company under the name Perform[cb].
Perform's focus is to provide scalable high-quality traffic to partners while providing high-paying offers to publishers. The platform and the previously separate companies are well known in the affiliate industry and have received several recognition awards.
At Perform, you can find CPI, CPL, and CPS offers. You receive payouts through the most common payment methods with a threshold of $50.
Payouts: Bi-weekly or monthly. Minimum payment: $50.
Adsterra's CPA network provides access to 200+ selected offers from direct Adsterra advertisers. Most of the offers are available immediately after registration without additional moderation. Affiliates may withdraw weekly or bi-weekly payouts upon reaching a $5 threshold through Paxum, Paypal, Webmoney, Wire, USDT, or Bitcoin.
Adsterra accepts legal and clean traffic, including web pushes, popunders, banners, ads from Facebook, Snapchat, and other social and advertising networks. It specializes in CPA, CPL, CPI pricing models. Some of the verticals offered by Adsterra's CPA Network include VPN, software, gaming, mobile subscriptions, and antiviruses.
Within the Adsterra Partner Care program, every affiliate receives a personal manager in addition to 24/7 help via the live support chat.

Payouts: Weekly or bi-weekly. Minimum payment: $5.
A CPA affiliate network focused on mobile marketing, Mobidea has hundreds of CPA offers in multiple verticals. And unlike in many other networks, you can see all of their CPA offers on their website without signing up.
Open for all affiliates, Mobidea is known for its excellent tracking capabilities. Their tracker works within the Mobidea network and lets you optimize your campaigns and get actionable insights. There's no need to integrate offers as all of them are already integrated by default.
The performance data of each offer is shared with the entire Mobidea affiliate community. So, you can analyze the performance of other offers before promoting them and choose the best converting offers for you.
Mobidea has also launched an additional private affiliate network that's an invite-only network focusing on limited credit card offers. Affiliates can request an invite by submitting an application. Those who are accepted into the Exclusive network get customizable offers with extensive market caps.
Their threshold for payouts is €50 and you'll get your money every week. They also provide daily support in 5 languages.

Payouts: Weekly. Minimum payment: €50
How much can you earn with CPA affiliate marketing?
Payouts for CPA affiliate marketers vary widely. How much you can make with these offers depends on how difficult it is to generate quality traffic (including the level of competition) and what type of action is required.
Commissions get better as the value of the action increases. For example, payouts are usually higher for sales compared to sign-ups. Also, particular verticals pay better than others.

Besides the value of the action and the level of competition, your experience also impacts the amount of payouts. With more experience, you get better offers from networks that want you on their platform. Networks compete with each other for your time to work on their offers. You'll soon find yourself negotiating better commission rates with network managers.
What about other types of affiliate marketing?
If we compare CPA affiliate marketing with other types of affiliate marketing, the difference lies in the relationship between the merchant and the affiliate.
Affiliate marketers who join an in-house program have direct communication with the merchant's program managers. While with CPA affiliate marketing, there are networks with many offers from different companies.
Advantages of joining CPA networks vs. in-house programs
Networks have a variety of offers from different companies. You can simply pick the offers you want to work with.
Listings on networks make it efficient to filter offers based on traffic source, action type, and niche. Hence, you can easily find promotions that match your expertise.
Commissions earned for multiple offers are processed in one payout.
Disadvantages of joining CPA networks vs in-house programs
There are also some downsides to working with networks. Here are some points to consider before choosing CPA affiliate marketing.
Testing and investment
CPA affiliate marketing is all about testing and optimizing your campaigns. If you are new to CPA marketing, you want to set up your experiments wisely before wasting money on paid advertisement.

Offers change
Offer terms can change, meaning you might have to switch traffic source or targeting in the middle of your campaign. Sometimes, offers are removed from the network. This means that the time and money you spend on optimizing your campaigns can be lost before you reach a good ROI.

Share for the network
Networks take their share of the profit by acting as the middleman who brings companies and affiliates together. You can often get higher commissions from in-house programs.

This is especially the case for programs that offer recurring commissions such as the Supermetrics partner program. If you can find in-house programs that fit your niche and traffic sources, it might bring you a higher ROI.

To learn more advanced tips on affiliate marketing, check our article: Expert affiliate marketing strategies to boost your conversions.
---
About Hetty Korsten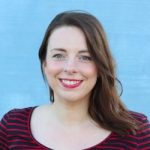 Hetty Korsten is a Partner Marketing Manager at Supermetrics. She has worked for fast-growing SaaS startups in Copenhagen and Helsinki. Currently she's growing the in-house partner program at Supermetrics. Feel free to connect with her on LinkedIn.
Turn your marketing data into opportunity
We streamline your marketing data so you can focus on the insights.