As the fastest growing social platform at the moment, TikTok brings many marketing opportunities. But can it be used for affiliate marketing? Read on to find out what marketing opportunities TikTok brings and how you can use TikTok to get affiliate referrals.
TikTok, what's the hype about?
The TikTok platform allows users to create and showcase videos. The app's video creators post funny, entertaining videos that provide viewers a smile. In 2019, TikTok had over 600 million unique app installs, making it one of the most installed apps at the moment.
TikTok started in China, where it gained immense popularity. In 2017, the app entered markets outside of China. It currently has more than 1 billion users (March, 2020). Enough reason to explore TikTok for its marketing opportunities!

Early advertising options on TikTok
TikTok is experimenting with different ways of advertising. As of now, the demand and supply of content on TikTok is not in balance. There is a need for more content to serve its users and not enough video creators to provide content. This means that there's an opportunity to create unpaid content and gain organic traffic for your business. This also creates an opportunity for TikTok to fill the gap with paid content for advertisers.
As new beta advertisement models are tested and evaluated, we might want to hop on board and try marketing on TikTok. For now, advertising is only an option in certain countries.
Affiliate Marketing on TikTok
Affiliate marketing on TikTok can be done through organic unpaid content or paid advertising.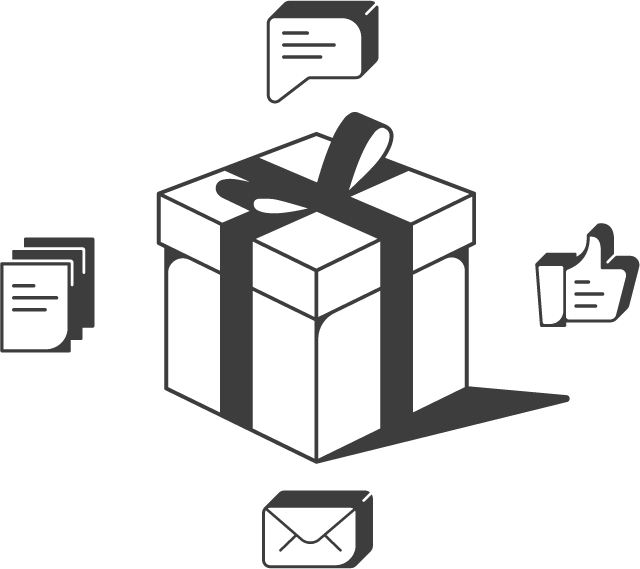 Join the Supermetrics partner program
Earn 20% recurring commissions from Supermetrics subscription sales.
Click here
Organic content for affiliate marketing on Tiktok
TikTok is exploring the option of adding links to videos. This could possibly open the door for adding affiliate links to your videos. For now, you have the option to add a social link to your profile. This can be a link to your Youtube channel or Instagram account. After adding your social profiles, you can urge people in your videos to subscribe and follow you. This method will increase your audience, and you can then direct them to content that includes affiliate links.
Another option is to include promo codes in your videos. Ask your affiliate program manager to generate a personal discount code for your audience and share the code in TikTok videos. Make sure it's easy to spell and pronounce. The code should be linked to your personal affiliate ID.
Paid advertising for affiliate marketing on TikTok
TikTok allows the following paid advertising options:

Top view ads
Top view ads are videos that start playing when somebody launches the TikTok app. The video is found in the video browsing section.

Hashtag challenges
Videos with certain hashtags are popular and motivate users to make more content on a certain topic. As an advertiser, you can create paid videos that promote using a hashtag.
Branded lenses
Content creators on TikTok can use special filters on their videos. These filters can contain brand specific information. These brand lenses, also called effect filters, can be compared with filters seen on Snapchat and are fun and motivating to use.
Brand takeover
A brand takeover ad is an ad that takes over the full screen in the TikTok app. It is considered the most invasive ad type on TikTok.
Paid advertisement prices
Prices for TikTok advertisement range between 10 dollars per 1000 views and 100 dollars for a brand takeover video. The prices are subject to change and also depend on the total advertising package that you purchase.
Should I include TikTok in my affiliate marketing business?
Whether or not TikTok fits your affiliate marketing business highly depends on:

Your niche
TikTok's young audience suits lifestyle, fashion and consumer products. B2B products, real estate and home improvement are examples of niches that probably won't do well on the platform.
Mobile optimization
Since TikTok is a mobile app, your content and landing pages should be 100% optimized for mobile.
Willingness to be flexible and adapt
Being an early advertiser on TikTok means you have to be ready to be flexible. The app can change policies and advertisement options and this comes with a certain time investment and the need to be flexible.
Your affiliate program
Speak with your affiliate program manager about the possibilities to run paid advertisement on TikTok and read your affiliate agreement. Since TikTok is a new platform, it's good to know your limitations for advertisement.
TikTok offers lots of opportunities, and affiliate marketers who decide to take their marketing efforts to TikTok have a chance of making good profits.
If you're looking for more ways to optimize social media for affiliate marketing, check this article on How to boost your affiliate sales with Youtube. And join our Supermetrics partner program to earn 20% recurring commissions from each sale.
---
About Hetty Korsten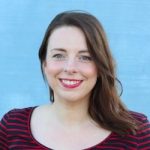 Hetty Korsten is a Partner Marketing Manager at Supermetrics. She has worked for fast-growing SaaS startups in Copenhagen and Helsinki. Currently, she's growing the in-house partner program at Supermetrics. Feel free to connect with her on LinkedIn.