First page results tend to be dominated by brands. And this is not a coincidence. When you type a search query on Google, think about what is it that drives you to click on a particular link. Do you always click on the first organic result or do you choose a website that you recognize?
If we're not searching for any specific result, most of us would choose a website that we're familiar with. And this is where the power of brands comes into play. Even if a lesser-known website is offered as the first result, we're more likely to click a familiar website that ranks lower.
By looking at the CTR of organic search results, we can see that driving a high amount of clicks doesn't always require your page to reach the top position. By investing in branding, you can attract visitors through your reputation and improve the CTR of your affiliate website.
In this article, we will delve into the interplay between branding and affiliate marketing. In the first part, you will learn about the benefits of branding for affiliate marketing, especially from an SEO perspective. The second part introduces strategies for building a brand around your affiliate website and improving your ranking through this process.
As an affiliate marketer, your brand likely revolves around your expertise in a certain niche – your personal brand. Let's first take a look at how branding can help your SEO marketing.
Backlinks and mentions
Your website's backlink profile is one of the key ranking factors. Similarly, search engines treat brand mentions as trust signals that also count toward your ranking. These are, in essence, implied links or references to a target resource but not express links.
The most valuable mentions and backlinks are organic, i.e. people who read your content find it useful and decide to mention or link back to you. But your reader's willingness to mention your website or link to it depends on your reputation. And this goes beyond your domain authority and traffic. Name recognition matters, too.
Featured snippets and knowledge panels
We all know that Google's PageRank is prone to frequent updates. But user behavior can be influenced by other changes, too. Layout adjustments such as featured snippets and knowledge panels are good examples.
Featured snippet answers a user's search query without the user having to click any links. The snippet is extracted from the quoted website and displayed on top of the search results.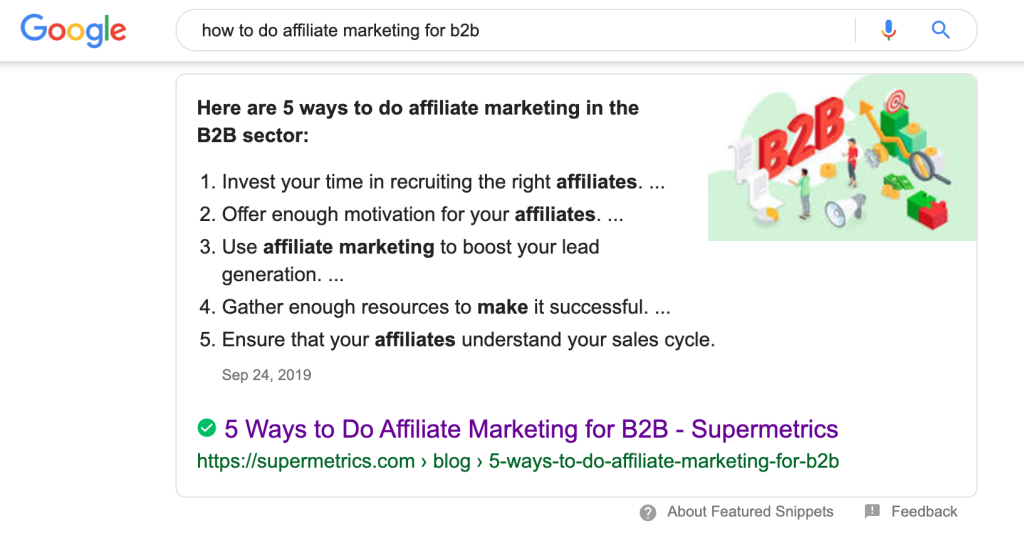 According to SEMrush, 12.75% of search queries have a featured snippet.
Knowledge panels are information boxes that appear in the search results when users search for people, places and organizations, for example. This information comes from Google's Knowledge Graph and the infobox is presented next to the search results.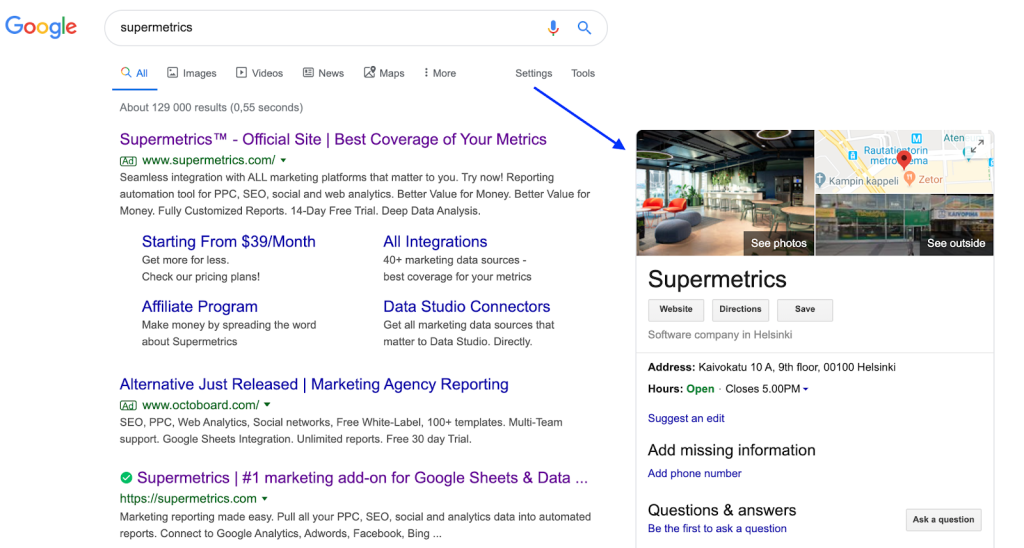 The rise of featured snippets and knowledge panels means that Google is trying to answer search queries by pulling content directly into the SERP. These quick answer boxes provide an ideal opportunity for establishing your brand as an authority.
While a featured snippet doesn't get more clicks than the first organic result for a given search query, it does allow you to steal traffic from the first result. So, even if your website is in a lower position, you have a chance to jump ahead of your competitors.
Having your content in a featured snippet makes your website more desirable for users. It becomes the go-to website that Google recommends for the search query in question.
To improve your chances of earning a featured snippet for your content, you can use the following optimization techniques:
Answer many closely related questions in one article and organize them properly. Depending on how generic or specific your keywords are in those questions, you can organize them into your blog categories, titles and subheadings, accordingly.


Pay attention to Google's "People Also Ask" section. It allows you to expand on your topic and answer many related questions in a single post. You may identify more questions by using a consumer insight tool such as Answer the Public.

Make sure that you answer each question concisely and be factual. Your answers should be thorough enough but also to the point and not exceed the optimal word limit. Find your competitors' snippets and analyze them first.

Since many people learn visually, add high-quality images to complement your written answers. You can either create your own or use free stock photos.
Once you manage to seize that valuable SERP real estate, you're en route to establishing a brand for yourself. Note that these optimization techniques are in line with creating high-quality content in general, which you need for SEO in the first place.
Click-through rate (CTR)
Despite the confusion whether CTR affects ranking directly or only through personalized search based on previous queries, the importance of CTR can hardly be overestimated. And branding has a key role in improving your CTR.
Some of the traditional SERP CTR statistics are somewhat outdated. Ranking first for an unbranded search query doesn't necessarily give you 30% of the clicks. If users are not familiar with your site, branded websites will end up stealing a big chunk of those clicks.
While high-quality content might be enough to rank first for a moment, staying in that position in the long term means that you need to develop a branding strategy.
Brand recognition has a tendency to win over content strength. This is similar to consumers' purchase behavior where brands drive a lion's share of the sales. You may try to tweak your titles and meta descriptions but the impact on your CTR will be limited.
Authority and brand searches
Creating outstanding content consistently with the help of keyword research tools and building links to it helps you establish yourself as an authority in your niche and build brand awareness. Once you have earned some authority, people will start to search for your brand, specifically.
Brand searches means that you have an audience who is looking for your website and is interested in your offering. These users already know what they want to find. That's why you're more likely to convert them. This makes branded searches so appealing. But without proper branding, you have no chance of attracting these visitors in the first place.
Now that we know why branding is so crucial for SEO, we can identify some useful strategies for growing your brand awareness and improving your ranking.
Participate in relevant discussions
Somewhere there is always a discussion on a topic that is relevant to your brand. Your job is to find it. You can use Google Alerts to set up an alert for your keywords. This way, you will be notified when new results for your given topic show up in Google Search.
When you participate in the online discussions, keep in mind that the way you interact with others affects how people perceive your brand. Make an effort to be helpful instead of simply promoting your brand. It's the only way to attract loyal followers.
No matter what channel you use, whether it's a forum, social media website or the comment section of a blog post, your goal is to generate a positive impression. People are more likely to return the favor and spread the word about your brand if they are positively influenced by your content.
Pay attention to your design
Good design is a necessity for all brands. While it's not so easy to measure the impact of design on ranking directly, design is responsible for the first impression that users have when they land on your affiliate website.
Good design communicates authority. All details matter – images, logos, colors and fonts. All of them contribute to the general impression your visitors get when they associate with your brand. Make sure that your design remains consistent throughout different channels, from your website to social media posts and email newsletters. Take a look at our partner landing page and compare it to other pages on the Supermetrics website.
Provide superior customer service
Don't underestimate the power of word of mouth marketing. As many as 88% of consumers place the highest level of trust in word-of-mouth recommendations from people they know.
When you provide superior customer service, people remember it and are more likely to spread the word about you. While this type of brand building is not measurable, it doesn't mean that it's not worth investing. Your goal is to make your customer service so memorable to your audience that your brand can stand out from your competitors.
Associate with authoritative websites
When you're in the early stages of building a brand, you might need some boost from authoritative websites. You can start by identifying well-established websites in your niche and reaching out to them. Try to offer unique insights into the topics they cover.
Guest posting is perhaps the most common way of associating with these websites. But even with guest articles, you have to keep in mind that content quality is your best asset. Authoritative websites can afford to be selective with the content they choose to publish.
Traffic and domain authority are your key metrics when evaluating which websites to approach. When you contribute to websites that have a high domain authority and a lot of traffic, you start to build your brand through quality backlinks. These links are trusted by both people and search engines, and therefore they improve your authority.
There are also other ways to associate with authoritative websites. For example, by offering your expertise for round-up posts and other content collaborations or by creating and sharing different types of infographics. Link building becomes easier when your brand gains more recognition. For that, you need content that other websites consider worth linking to.
If you want to read more about how you can earn backlinks from authoritative websites, take a look at our earlier post about building backlinks to an affiliate site.
Produce original research and case studies
Original research and case studies offer an ideal opportunity for demonstrating your expertise. Instead of recycling the research carried out by other brands, you can collect your own primary data and create high-quality content around your findings.
While this requires some extra resources, it's easily worth the effort. Depending on the depth of your research, you might need to gather a team around you. A well-informed piece might need consultation with a data analyst, visual designer and writers, for example. Then, you can share your compelling content across all relevant channels.
Conclusion
While Google's PageRank is prone to frequent updates, strong brands have a tendency to remain in the top search results. Trust and authority are crucial for both ranking and branding, and the strategies mentioned in this article will help you build them for your affiliate website. All affiliate marketers need clicks and conversions. And brand recognition is what drives them.
Also check out our Ultimate Guide to Affiliate Marketing, which covers everything that you should know about affiliate programs. And join our Supermetrics partner program to earn 20% recurring commissions from each sale.
---
About Johannes Rastas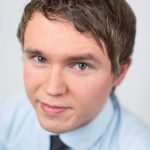 A Partner Marketing Manager at Supermetrics, Johannes focuses on expanding the Supermetrics partner program and collaborating with their existing partners. He also works with SEO and content on a daily basis. Feel free to contact him on LinkedIn.
Turn your marketing data into opportunity
We streamline your marketing data so you can focus on the insights.