Jun 22, 2021
10 best reseller programs for SaaS
14-MINUTE READ | By Johannes Rastas
[ Updated Jan 13, 2023 ]
Although many SaaS products lend themselves to the self-service sales model and automated customer journey, there's a good reason why those lucrative enterprise deals are usually handled by sales reps. Adding a sales-assisted channel helps SaaS companies offer customized deals for bigger clients and answer their detailed questions about the product.
In 2021, the software as a service (SaaS) market is estimated to be worth around $123 billion. And while most of those sales flow through the self-service and sales-assisted channels, there's also one marketing channel that can drive a substantial amount of incremental sales directly. This is known as the partner channel, and it can take many forms. Companies can choose between referral, affiliate, or reseller programs. Each of them is somewhat different.
Here, I focus on the reseller side, introducing a list of best reseller programs for SaaS. I also cover the main factors that you should consider when choosing between different reseller programs and evaluate what the top programs have in common.
What are SaaS reseller programs
SaaS companies enlist resellers either directly or through a partner program to sell their products to audiences they likely wouldn't reach on their own. Resellers typically get separate contract terms, training, and support from the merchant. They can sell the products either as stand-alone offers or as bundles together with their own services. Their compensation is usually commission-based—a certain percentage of the purchase price of each product sold.
Here's how we could differentiate resellers from affiliate and referral partners:
A referral program compensates existing customers for recommending the product to their friends, family, and acquaintances. These referrals usually occur in the form of word of mouth marketing, and one customer rarely brings more than a couple of referrals.
An affiliate program goes a step further by expanding the network of partners from customers to anyone who wants to benefit from referrals. In affiliate marketing, there doesn't need to be any relationship between the affiliate and referred customer.
Resellers tend to be more involved with the merchant and in the implementation of the product. In most cases, they sell higher-value deals or larger quantities of the product than affiliates and referral partners.
However, there isn't any concrete factor that would separate for example top affiliate partners from resellers. Many top affiliates can be in close collaboration with the merchant. And they can sell high-value deals or large quantities of the product to their own client base just like resellers.
In practice, it's also not uncommon for SaaS companies to have only one program that welcomes all types of partners. At Supermetrics, for example, our partner program is targeting affiliate marketers, marketing agencies, and resellers. They're free to choose which products they want to sell and everything from attribution to commission payments is handled under the same program.
How to choose reseller programs
Choosing a reseller program is much like evaluating any sales or marketing opportunity. It all starts with the product. And matching that product with the right audience (or client base).
Most likely, you're an experienced user of that product and you've been satisfied with its performance. There's some technological advantage that sets it apart from competitors.
But what are all the other factors that should be considered before picking your vendor? Here's a quick checklist:
Product-audience fit
As already mentioned, there should be a strong need for the product among your clients. Or at least, you should be able to demonstrate why they must have that product in their toolkit. And what additional value they get from buying it from you. It should also be within their budgets.
Level of competition
Understanding the product's place in the market helps you estimate how much demand there will be for the product. Finding prospects for a product that's a market leader in its field is obviously easier than doing it for a brand that no one knows about. But also to avoid a product whose market is already saturated, it's better to choose a company in the growth stage.
Competitive advantage
What is the easily identifiable technological advantage the product has to offer? And how does the merchant's internal marketing team communicate that advantage to its target market? The vendor should have an effective funnel in place that works from top to bottom. Knowing that you can rely on them handling the top-of-the-funnel stages internally makes reselling easier for you.
Upfront investments
To maximize your rate of return as a reseller, it's better to choose a program that requires low upfront costs. The best reseller programs help you with product training, implementation, client onboarding and support. Having these means there's much less time investment required from you. This way, you get to focus on selling the product while the vendor takes care of the rest.
Compensation
The compensation level, whether it's a flat fee for each conversion or more likely a commission of the purchase price, affects your profits substantially. Provided that it's competitive compared to other reseller programs, you should then also consider the expected frequency of your commissions. It impacts your earnings more than the amount of an individual commission.
Product price and sales cycle
Similar to the commission structure and whether you earn recurring or one-time commissions, the product's price and its sales cycle duration are worth factoring in. Obviously, higher-priced items tend to lead to higher earnings, assuming that everything else is in check. And B2B sales cycles, especially for larger deals, can be several months, depending on the purchase channel.
Program management
Training, support, marketing materials, and additional incentives are not trivial, either. Ideally, the reseller program assigns a dedicated manager to each reseller. It provides you with technical training and support. You get access to marketing materials that narrow down the product's USP and key features. And it offers free trials for prospects. Additional incentives such as discounts or other perks that resellers can use to convince their prospects are also welcome.
List of 10 best SaaS reseller programs
Let's go through our list of top reseller programs for SaaS that we picked based on the factors described above. These programs represent a variety of niches within the wider SaaS industry.
Niche: marketing reporting and analytics / data integration
Product: Already trusted by 16K+ data-driven businesses and 500K+ users, Supermetrics is the preferred choice for marketers who want to automate their marketing reporting. It develops tools for both reporting and analytics and data integration.
Program: As a reseller partner, you can sell Supermetrics' full product suite, including the data integration solutions for enterprise clients. You're free to choose any products and sell them as stand-alone offers or bundles together with your own services. You get a dedicated partner manager and all the necessary help with product training, implementation, and support.
Compensation: Supermetrics resellers get a 20% recurring commission of the purchase price. To sell products in the data integration category, which usually involves larger deal sizes than the reporting and analytics tools, you can get in touch with the Supermetrics partner managers.
Suitable for: Any marketers, agencies, or consultants whose clients want to make the most of their marketing data, spend less time on collecting that data, and bring it directly to their go-to reporting, analytics, or storage platform.
Niche: CRM / sales and marketing automation
Product: Keap is a CRM, sales, and marketing tool that helps businesses manage customers and communicate to them efficiently. Designed for small businesses in particular, Keap also has features for lead generation and email marketing.
Program: As a Certified Pro Partner, you get training and onboarding support and will receive a certification after completing your training. You also have an onboarding coach to get you started on the right foot. You will bill your clients directly as an authorized reseller.
Compensation: Certified Partners earn 20–30% recurring commissions on the monthly subscription price of the Keap apps and services you sell.
Suitable for: Consultants, agencies, and other sales & marketing experts whose clients want to scale their small business and need a solution for CRM / sales and marketing automation.
Niche: Email and SMS marketing
Product: Klaviyo is an email marketing platform that helps online businesses automate their email and SMS marketing and push notifications. It integrates with multiple platforms and has features for audience segmentation and performance reporting.
Program: As a Klaviyo partner, you get support and training for your whole team, certifications that help you attract clients, and a library of sales and marketing resources. As you bring in more clients, your revenue share increases and you get co-marketing opportunities.
Compensation: Silver, gold and platinum tiers for partners. One-time bounty payouts are 5–15% based on 4 months of accumulated revenue and revenue shares are 10–20% based on deal duration (12–24 months).
Suitable for: Agencies, freelancers, and systems integrators who work with ecommerce and email marketing platforms on behalf of their clients.
Niche: live chat
Product: Marketed as a revenue acceleration platform, Drift is a live chat software focused on generating and qualifying leads and booking meetings with them. The software has a diverse directory of integrations and it's divided into conversational marketing and conversational sales.
Program: Those who qualify for Drift's selective partner program become certified in their software and receive co-marketing support and resources from the company. You also get a dedicated channel account manager for your business with access and listing in their partner directory.
Compensation: Solutions partners who resell the Drift software earn 20% revenue share.
Suitable for: Those serving B2B clients and whose services fall into demand generation, inbound marketing, CRO, PPC, web design, sales consulting, or systems integrations, for example. And you already implement software to medium-sized or larger client companies.
Niche: email / CRM
Product: ActiveCampaign is a customer experience automation platform for SMBs mostly. Its main focus is on email marketing, which is complemented with CRM and sales/marketing automation. The software combines site tracking, app integrations, and artificial intelligence.
Program: As an agency partner, you can choose between indirect reselling and direct billing. You get a sandbox account, access to monthly training webinars and marketing materials, and an agency manager is assigned to help you with issues related to agency revenue growth.
Compensation: Choose between commission- or discount-based compensation. In the commission-based model, ActiveCampaign bills the end client and you earn a recurring commission of 20–30% of the purchase price based on the number of referred clients and the duration of the partnership. In the discount model, you set up your own pricing structure and collect payment from your clients. The more accounts you resell, the higher the discount.
Suitable for: Agencies, consultants, and automation experts who have SMB clients that want to grow their business. Especially if your clients are looking for a customizable customer experience solution with multiple integrations.
Niche: CRM / inbound marketing and sales
Product: HubSpot is a popular and multifunctional CRM platform that provides tools and integrations for marketing, sales, content management, and customer service. Users can store all of their leads and marketing data in one integrated database.
Program: Choose between becoming a solutions provider or solutions partner. Solutions provider is a low-cost way to see what the partnership could do for your business, while a solutions partner is a deeper partnership with additional benefits. Both require a HubSpot subscription and give access to resources, training, certifications, and directory listing.
Compensation: 20% revenue share for both partner types. 1 year of commissions for a solutions provider and lifetime commissions for a solutions partner. The minimum cost of joining for a solutions provider is a starter level subscription ($50/month), and for a partner, a CMS or professional level subscription ($300/month) + onboarding (no onboarding fees for your clients).
Suitable for: Customer-centric agencies and service providers looking to expand their offerings and implement marketing, sales, web design, or CRM solutions for their client companies.
Niche: ecommerce helpdesk
Product: Gorgias is a multi-channel helpdesk designed for ecommerce stores. Its customer support platform allows merchants to manage all their support channels (email, chat, social media, SMS) in one place.
Program: Gorgias works in close collaboration with its partners and provides product and sales training for your entire team. You get awareness for your agency through co-marketing initiatives and events and you benefit from their practice of lead sharing. A dedicated partner manager and a direct slack channel also help you stay in touch with their team.
Compensation: For each new customer you bring, you will get 20% revenue share.
Suitable for: Digital marketing and web development agencies and call centers that work with ecommerce platforms (Shopify, Magento, BigCommerce) and have ecommerce brands as clients.
Niche: commerce platform
Product: Shopify is the leading commerce solution for merchants of all sizes. Most well known for its ecommerce platform that allows anyone to set up an online store and start selling their products. It's worth mentioning that Shopify also has a POS system–an app for in-person sales.
Program: Shopify's partner program provides a learning portal with courses and guides, a thriving partner community, and partner support around the clock. Their Experts Marketplace also offers a place to market your service directly to merchants who wish to work with you.
Compensation: You earn a recurring 20% commission of the merchant's monthly subscription fee from selling Shopify Lite, Shopify Basic, Shopify, and Advanced Shopify. And a recurring 10% commission of the merchant's monthly subscription fee from selling Shopify Plus.
Suitable for: Ecommerce experts, designers, marketing agencies, and consultants who offer their expertise to merchants and want to introduce them to Shopify, solve their design or marketing problems, build their stores, or migrate their stores from other platforms to Shopify.
Niche: customer service platform / live chat
Product: As the name suggests, LiveChat is an online chat software, or in a wider sense a customer service platform, for businesses. Designed for ecommerce in particular, the software covers the customer service process from lead generation and sales to support and analytics.
Program: Once you introduce clients to LiveChat, you can either let them make payments and get your share of the revenue, or resell LiveChat apps on your terms. You get access to their resources: product demos, help center, and marketing materials. And you can offer additional services such as product training, customization, and custom integrations, in their marketplace.
Compensation: Your revenue share is a 20% commission of the client's purchase price. And the referred client gets a 20% discount on the product by purchasing it through you.
Suitable for: Consulting companies, business advisors, marketing agencies, tech companies, and freelance developers who advise their clients on digital strategies and can introduce them to new customer service solutions or build new solutions or integrations for them.
Niche: email marketing / online campaign management
Product: An email marketing and online campaign management platform that helps users manage a variety of marketing activities from building mailing lists and sending newsletters and follow-up campaigns to creating landing pages and analyzing results.
Program: As a reseller, you start by filling out the application and watching their product demo. Then you purchase the GetResponse Max plan and start reselling Getresponse sub-accounts to your clients. You have a dedicated account manager to support you in reselling those accounts with customized lists and pricing.
Compensation: You receive a 35% discount on your sub-accounts and you can invoice your clients at the regular plan rate. For referred clients who purchase their own GetResponse MAX account, you get a 35% recurring commission.
Suitable for: Medium and large marketing agencies, design studios, software companies, or consultants who have clients that need online marketing solutions.
Conclusion: what best reseller programs have in common
Price, existing relationship, and trust/reputation are the three top drivers of IT hardware, software, and service purchases via channel partners and resellers.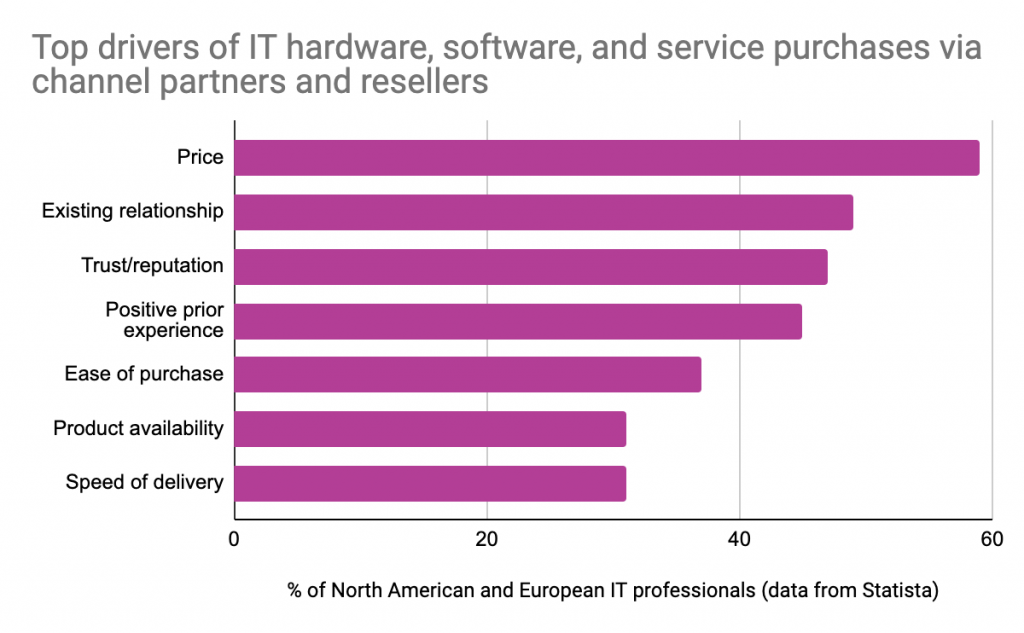 Besides being able to offer a discounted price or other perks, resellers should leverage their existing relationship with the client and the trust they've established to sell these SaaS solutions.
You may have noticed that almost all reseller programs in this list offer 20% commissions of the purchase price. This level of compensation can be considered the industry standard in SaaS.
Some programs use a different model, where you first purchase discounted licenses and then resell them at the regular plan rate. In these cases, that discount is what you profit as a reseller.
Given that these are mainly B2B products, the programs here are best suited for marketing agencies and consulting firms that have business clients who might purchase such tools.
It's obviously in the interest of the SaaS company that its reseller partners succeed in selling their software. So, most programs provide product training, onboarding support, marketing materials, and preferably also a dedicated manager to help their partners thrive.
---
About Johannes Rastas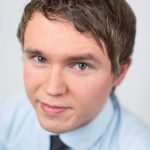 A Partner Marketing Manager at Supermetrics, Johannes focuses on expanding the Supermetrics partner program and collaborating with their existing partners. He also works with SEO and content on a daily basis. Feel free to contact him on LinkedIn.
Turn your marketing data into opportunity
We streamline your marketing data so you can focus on the insights.