It's never been more trendy. If you are not doing it yet, chances are your competitors already are. Yes, this is all about the benefits of affiliate marketing.
Even if you have a good idea of what affiliate marketing is about but haven't yet considered launching an affiliate program for your business or becoming an affiliate marketer yourself—this article is for you.
Affiliate marketing is built around three main parties – publishers (=affiliates), advertisers (=business), and customers. In this post, I'll walk you through the main benefits of affiliate marketing from each perspective. Let's get started, shall we?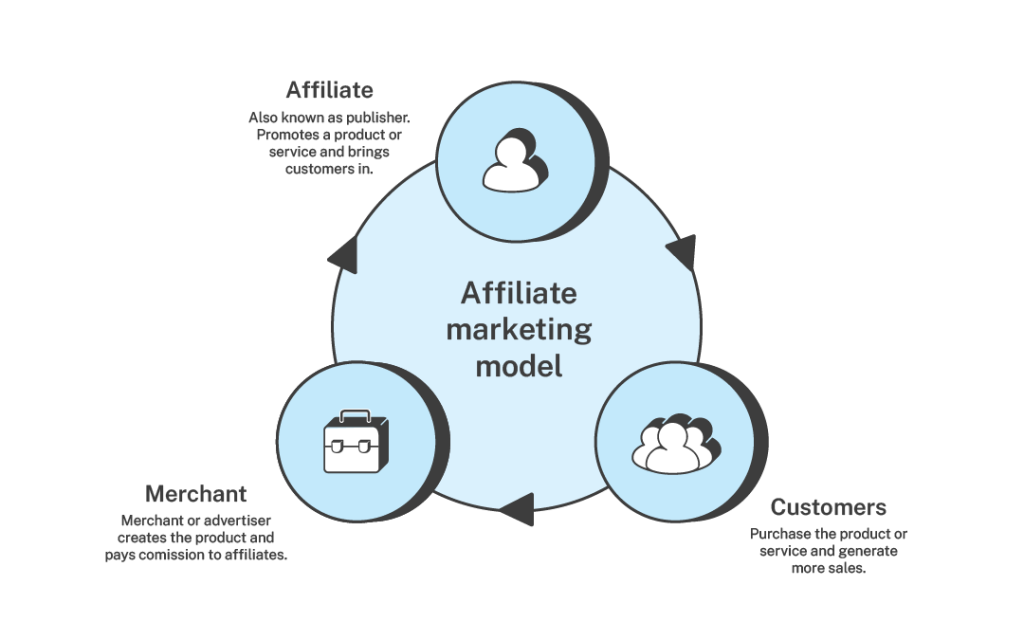 Affiliate marketing benefits for affiliates
As a person curious about becoming an affiliate marketer, you've probably heard some doubts about whether affiliate marketing is worth the effort. According to Statista, affiliate marketing spending in the U.S. alone is expected to reach $8.2 billion by 2022. Furthermore, globally, it was estimated in the Awin Report that advertisers invested $13 billion in affiliate marketing in 2017.
Below are the top benefits of affiliate marketing from the perspective of affiliates, which will reveal the reasons why you should become an affiliate marketer.
No or little expertise required
There are no specific requirements or skills you should possess to get started in affiliate marketing. Affiliate marketers wear different hats—you can earn commissions through content marketing, paid advertising, social media, and email marketing. Sounds terrifying, but do not panic. By starting in affiliate marketing, you'll get a chance to learn by doing because being an affiliate practically means running your own small business.
Low entry barrier
Most affiliate programs are easy to sign up for: fill in the form and get auto-approved. However, it's highly critical to read through and accept the terms and conditions of the program as it indeed contains some essential rules and restrictions. For example, in our Supermetrics partner program, it is strictly forbidden to bid on our branded keywords. If a partner ignores this term, they get terminated without a possibility to keep any recurring income.

No or low risks involved
If you're just considering becoming an affiliate, be sure that there are no or minor risks involved. For a considerably low amount of effort, you can earn a good deal of income through affiliate programs. But be careful while choosing the niche and strategy for promoting your affiliate offers. To be aware of the most common pitfalls, head over to our article about the top 10 affiliate marketing mistakes.
Grow your following
While growing the brand's customer base is how you earn commissions, you may also benefit from affiliate marketing by growing your own following Especially if you're a content marketer. Various affiliate offers may help fill your articles with practical examples.
Affiliate marketing is performance-based
Great news: affiliate marketing is always a performance-based model, no strings attached. This means there are no entry fees, signed contracts forcing you to deliver a certain number of sales each month, or a commission cap.. Basically, you get the commission only if the desirable action (click or conversion) has taken place.
There is always a certain risk for beginner affiliate marketers to fail to earn any commissions whilst investing their funds into marketing activities. To avoid the trouble, start by choosing the right affiliate program for your niche.
Independence
One of the most important advantages of being an affiliate marketer is that you have much more freedom than an employee. Affiliate marketing is like running your own business. Therefore, it's up to you to decide which companies to promote and how to do that.
For example, if you continuously put effort into promoting an affiliate offer for one brand and it just doesn't work out, you can always switch to another company or program. The same goes for situations where you no longer share the brand's values.
Partner with the best brands in your niche
Every beginner influencer strives for a deal with a bigger brand. You may not be an influencer even, but affiliate marketing allows you to work with the best brands in the chosen niche without having millions of people following you on social media. Nowadays, most medium and large brands have an affiliate program in place, especially in the SaaS space.
Establish an additional income stream
Affiliate marketing presents an opportunity to establish an additional income stream. And by choosing affiliate programs that pay recurring commissions, it comes closest to the idea of earning passive income. While there's some effort behind every conversion, the recurring revenue model guarantees that you don't have to land a new customer for every commission. You can earn long-term revenue by getting multiple commissions from a single referral.
Affiliate marketing benefits for businesses
What are the main advantages of launching an affiliate program for a business? And if your company isn't still utilizing the affiliate marketing channel, should it start? The short answer is yes.
But why?
Year by year, we see more and more companies entering the affiliate marketing arena by launching affiliate programs for their businesses. And there are several reasons why many companies see affiliate marketing as the most effective marketing channel. Let's get a closer look at this list of benefits.
Open up a world
For most local fast-growing SaaS businesses, affiliate marketing is a way to go international or research the market before directing any resources to capture the new geos. Some of the main barriers to entering the new markets are still costs, language, competition, and customer loyalty. The goal is to define the most critical areas where you'd like to expand and recruit affiliate partners. With no additional costs involved, they'll start promoting your brand in their language and will be rewarded only based on their performance.
Yes, this benefit is quite limited to the industry in which a business operates. For physical products, you'll still need to set up distribution channels to deliver goods to your end customer. However, a network of affiliate marketers may still help you save costs on marketing and advertising.
High ROI
Affiliate marketing is one of the most cost-effective marketing channels. From the business perspective, the costs are pretty minimal because setting up and managing the program can be a one-person job in the beginning. Also, affiliate software and network fees may vary and can fit any budget. Because affiliate marketing is performance-based, you won't pay affiliates upfront. There are different commission models; however, in most cases, affiliates are paid only when a sale occurs.
Most successful affiliates that you'll find to promote your brand and products will be industry experts who use the products themselves. Therefore, by generating new quality content and running targeted paid campaigns, these affiliates will send high-quality traffic to your business, which will probably result in a better conversion rate.
Improve SEO
If you manage to recruit content marketers as your partners, your SEO will get a boost from it. By creating authoritative, evergreen content, affiliates will generate important backlinks to your product pages. Also, because some of your affiliates may be influencers or trusted sources for an audience in the industry, they may rank high with their articles on search engines. Without a doubt, this means driving more traffic to your website.
Google ranking mechanisms are still a mystery. So, there are some contested opinions in the SEO community on whether social media activity is correlated with a boost in a website's ranking. Well, let's leave it to the SEO community to dispute, but in case this is true, support from affiliates will never be superfluous.
It's easy to track (well, if you know how)
Affiliate tracking is the process through which affiliate programs, networks, and managers can track affiliate conversions. Tracking allows all parties to collect valuable insights and attribute the commission for a sale to the right partner. Currently, there are multiple affiliate tracking software platforms on the market that will help you manage and track your partners' performance.
Boost your brand presence
Many marketers who like to tie marketing success into rough numbers and data don't count on brand awareness. However, it doesn't mean your brand presence doesn't influence buyers' purchase intent. After all, brand awareness fosters trust. And affiliates are a great source to enhance your brand's presence since they create different forms of content about your brand: written, videos, podcasts, and more.
Affiliate marketing benefits for customers
Last but not least, affiliate marketing brings additional value to business customers. The biggest mistake is to consider affiliate marketing to be a quick profit-making solution for a business. Let's make sure we understand how consumers benefit from affiliate marketing.
In-depth content and how-to guides
Affiliates often create content that the brand doesn't have time to develop, like how-to's, guides, and best practices. Your affiliates will look for ways to generate content that provides additional value not found on the company's website to differentiate themselves from the brand and other affiliates.
One of the benefits customers gets an increased amount of information around the topic. Often, customers want to get another perspective on the product or service by looking it up on search engines. Your affiliates help you ensure that there's well-produced, objective, and high-quality material available to your potential customer.

Discounts & special offers
Customers often get special promotional discounts that help lower the entry barrier and allow them to test run the product before committing in full. This not only helps financially but also builds relationships between customers, affiliates, and the brand.
Affiliate marketing is a great channel to boost your business growth, add value for your customers, and establish an additional revenue source. It becomes more popular every year. For businesses, it is a cost-effective marketing strategy with low risks involved. For individuals, affiliate marketing serves as a possibility to generate extra income. I hope this article helped you decide whether you should invest your resources in affiliate marketing.
If you're looking for more information about affiliate marketing, check out our ultimate guide to affiliate marketing.
---
About Svetlana Gryaznova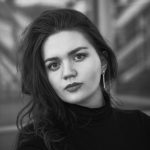 Svetlana is a Partner Marketing Manager at Supermetrics. By combining both her engineering and business education background, Svetlana has worked in several startups across Europe. At the moment she is applying her knowledge and skills to help grow the Supermetrics partner program. Feel free to connect with her on LinkedIn.
Turn your marketing data into opportunity
We streamline your marketing data so you can focus on the insights.