To find your way through the digital marketing jungle of today, you need to understand the current tendencies of the online world. Because of the current complexity that is the internet in 2020, we have gathered the do's and don'ts of lead generation and will share an overview of the best practices for this year.
The term "lead generation" is well-known among all marketers. Looking for smart and original ways to maximize your number of prospects is one of the main activities of affiliate marketers. They have to create and spread content that finds the right audience. Therefore, you need smart tactics and to constantly measure the correlation between content creation and lead generation.
In 2020, consumers have become savvier when it comes to online content. That makes a smart lead generation strategy essential. You need to know what goes on in the minds of your audience in order to move them with your content.
A smart audience requires a smart content strategy
The public has become familiar with the tactics affiliate marketers use to convince them to purchase your product. They have almost become reluctant to buy something, just because they are tired of certain marketing techniques companies use.
People move away from social media because they don't want to be bothered by unsolicited advertising. They ignore generic, automated emails because of the impersonal character.
Moreover, a lot of marketing techniques have become mainstream and don't get the job done anymore.
People know about the demand for relevance, personalization and originality. The only question is how to establish an affiliate marketing strategy that revolves around these principles?
Stand out in 2021
Because of digital transformation, affiliate marketing programs are filled with competition. Everyone is fighting for their space online. For every business, product or service, there are hundreds, if not thousands, of competitors offering essentially (or exactly) the same thing.
So, how can you get your business to stand out?
Affiliate marketers ought to focus on personalization. But that sounds quite abstract, doesn't it? So how do you actually start to create content that is personal, relevant and topical to your target audience? You can begin by putting these three steps into practice.
Get to know your audience
Interact with your target audience. Where do they spend their time? What are they interested in? What problems are they trying to solve? Through personal conversations and community management, reach out to your audience and build authentic relationships with them.
Create relevant content
Use the information you gathered to create relevant content that will interest your audience groups. Horizontally, by focusing on different product categories, services, etc. and vertically, by creating content that works from the top, through the middle and down the bottom of the sales funnel.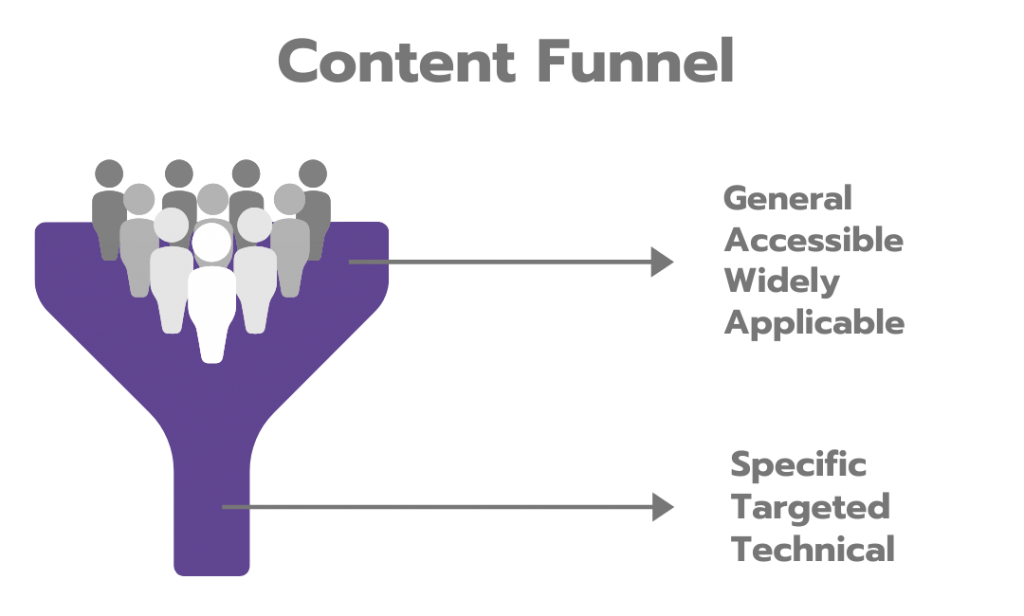 Don't forget the value of visual content when it comes to the creation stage. There's a reason videos are among the top marketing tools year after year!
Connect the audience with your content
You could create the best content in the entire world, but unless you get eyes on it, there's little to no value. That's why it's so important to expand the reach of your content. There's a myriad of ways to do this, including a solid SEO strategy with link building, video marketing, and content optimization.
Spread your segmented content through various channels such as gated resources and live chats.
Now that you know the framework, let's talk about the most effective ways to attract leads to your business. You don't need to put all these tactics into practice: just select the ones you believe are the most useful for your business and start building your 2020 affiliate marketing strategy.
And if you want to read more about affiliate programs, make sure to check this Ultimate guide to affiliate marketing.
#1 Interaction
The internet is filled with a lot of static content. The problem with such content is that the interaction between you as the maker and the reader is only one-way. The audience can only read and share your content, nothing else.
Interact with your audience. Get a win-win where you both get the info you need, preferably in a conversational, pleasant environment.
Chat
Conversational landing pages can do the trick: a lot of websites use a chatbot or live chat plugin to interact directly with website visitors. People visit websites with a specific objective in mind. If they can consult an expert without detours like opening an email account, filling in a form and waiting for the expert to get back to them, they will converse much sooner because they found what they were looking for.
Educate
Interact with your target audience by offering educational content. You will create a perception of high value, expertise and reliability.
Online learning and training have become essential to all businesses. You can create online courses to provide your target audience with useful information.
Another way to provide educational value is by offering one-on-one demos for your target customers. This way, you can show how your solution works and prove the added value it could have for your prospect. It also allows you to connect with them on a personal level. Obviously, the customer will get to know your product, but you will also discover the needs of your customer.
Creating educational content might be a time-consuming endeavor, but if you have the human capital, you should certainly consider this approach. For example, by including a promotional offer at the end of a recorded webinar, you have provided a highly interested, bottom of the funnel audience with relevant content and thus increased the chance of conversion.
Ask
Just plainly ask your audience what they are interested in, what they want to read and what they want from you. Survey Anyplace has a lot of clients who use surveys and assessments to collect customer feedback and conduct data-driven marketing research. Questionnaires are a great way to engage in an interactive conversation: you get to know your respondent, and the respondent gets to know you through the results and recommendations they get from you.
Creating interactive content such as questionnaires will give you a better (quantified) understanding of your target groups.
You can think of it as the triple A principle: Ask, Assess and Advise your audience. These three actions enable marketers to optimize interaction to the fullest. As a result, you'll be able to create a more targeted marketing campaign in the future.
#2 Social proof
Choices confuse prospects. A review or referral can make all the difference. You can optimize your business profile on review sites like G2 or Trustpilot to get the most out of your customer reviews. Reviews render reliability, they motivate someone to commit to you, instead of your competitor. And the more reviews, the more reliable you will be.

Never underestimate the value of being a trustworthy business. Most consumers will search for reviews or referrals before spending any money.
#3 Network and blog
Build a community to discuss relevant topics with other similar businesses and (potential) customers. You can share insights with others and learn the specific jargon of your target audience.
Build a network by:
Participating in relevant private groups on social media channels like Facebook or LinkedIn

Connecting with similar businesses at networking events

Showing genuine interest in each other's content
In order to share insights and content with each other, it's important to create qualitative communication material. You can:
Manage a blog on your website

Allow guest bloggers to complement your own posts

Write guest posts for other blogs, linking to your own website

Share both your own content as well as blog posts that mention you to reach even further

Include mentions to other blogs and make sure they return the favor

Actively react to blog posts and participate in discussions
Keep the content informative and high-end at all times. Avoid a commercial tone—this will make readers bounce.
When other content marketers or bloggers get to know you, they will be more willing to link back to your website. The more external links to your website, the higher search engines perceive the quality of that website. The higher the quality perception of your website, the higher it will rank.
This is how you successfully build links, gain domain authority and rank higher in search results.
#4 Optimize your content
SEO strategies need to be adjusted continuously. If you want your content to generate qualified leads, you should pay attention to the following trends in 2020.
Make Google fall in love with you: optimize the quality of your website and your domain rating by using video content, building links and focusing on smart keywords.
Include gated content in your online content. You can gain promising leads by asking people to share their email before reading further. This, of course, requires unique, high-quality content.
EAT and BERT
Maybe E-A-T and BERT ring a bell? If not, you might want to take a look at it.
E-A-T points out what a high-quality page needs in 2020: expertise, authority and trust, whereas BERT is a ranking update that focuses more on the intent behind words than the actual words.
High-quality content that meets users' search intent and is well-optimized for Google's featured snippets is a powerful tool for generating leads organically, without using the services of third-party lead providers.
Videos
Having videos on your website affects the most important SEO ranking factor: quality. For Google, video is evidence of high-quality content. It signals to search engines that your page contains rich media relevant to users' search queries.
Conclusion
Because all affiliate marketers start to apply the same methods and strategies, it becomes hard to stand out. That's why you need to make sure that you start to shake up your marketing strategy and focus on fresh tactics instead of clinging to the past.
Be original. Choose one main tactic and let the others play a supporting role. Whether that's using social media such as Facebook or LinkedIn for lead generation and networking, creating optimized content, encouraging social proof, or organizing demos and interacting with your customers and prospects all over the internet.
Leave your comfort zone and try new things! The digital world is expanding rapidly, and so are the channels and possibilities through which you can communicate.

And join the Supermetrics partner program to earn 20% recurring commissions from each sale.
---
About Stefan Debois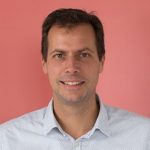 Stefan Debois is the founder and CEO of Survey Anyplace, an online software tool to create engaging surveys, quizzes and assessments. Besides kitesurfing, Stefan is passionate about the use of technology to build professional relationships with people, at scale.
Turn your marketing data into opportunity
We streamline your marketing data so you can focus on the insights.