Affiliate marketing can bring sales and brand exposure for your company. But you want to make sure all transactions are generated without violating any terms and conditions. In this article, we cover: how to detect affiliate fraud, what to do with false referrals, and how to communicate to non-compliant partners.
Affiliate program fraud: agreements and policies
The core of managing affiliate fraud on your affiliate program lies in having clear policies and agreements between the company and the affiliate.
Policies will help protect your brand from unwanted affiliate activities. Written agreements between you and the affiliate will also help with expectation management and give you something to fall back on if a partner is non-compliant.
When you run an affiliate program, the following policies should be put in place:
Privacy policy
Terms and conditions
Data processing agreement and cookie policy
Paid and organic search policies
These documents help set the boundaries for what is allowed and not allowed in your program. The content of these policies also help with transparent communication.
You want to make sure your privacy policy and terms and conditions include all legal obligations for the company and the affiliate. Create these policies together with the legal team of your company.
Unfortunately, affiliate program fraud is not uncommon, and these policies need to be set up right from the start of your program.
Besides these policies, remind your affiliates of other company agreements such as your terms of service.
Data processing
The data processing agreement covers the consent needed from the affiliate to process traffic and transactional information. Your cookie policy is there to give information about cookie tracking and affiliate attribution.
The affiliate needs to be GDPR-compliant and make sure their readers opt in for data processing. So, mention in your policies that only traffic from GDPR-compliant partners is allowed.
Ask your affiliates to state to their website visitors that there's affiliate tracking in place. If you have a pre-made affiliate disclosure text, ask your affiliates to place it on their website and channels. Or simply state that they need an affiliate disclosure clause when they use affiliate links and leave it up to the affiliate to create the text.
Traffic sources
For affiliate agreements, it's especially important to point out which traffic sources are allowed and what referrals are eligible. There can be a lot of gray areas, so try to cover as much ground in your agreement as possible.
For paid advertising, the following questions are worth discussing between you and relevant people in your company.
Is paid advertising allowed?
If so, what advertising platforms are allowed?
Can affiliates link directly from ads to your site?
Which keywords are forbidden to bid on?
Can your brand name be mentioned in an ad?
Most affiliate programs want to avoid affiliates bidding on their own brand name and closely related keywords. However, if you don't have a dedicated paid advertising manager, you might want to use this as an opportunity for the affiliate to set up some campaigns.
You can also allow only certain advertising platforms, for example those you aren't currently using yourself. In general, the idea is to avoid clashing campaigns where both you and the affiliate compete for the same traffic.
Bidding on the same keywords will increase your cost per click. And branded searches from affiliate campaigns will decrease your own organic traffic.
For organic traffic, you should restrict the use of "black hat techniques." These methods are used to drive traffic to your website in a non-genuine way. One of these techniques is called "cloaking," which refers to using misleading URLs to attract website visitors.
Make both organic and paid search guidelines part of your affiliate terms and conditions.
Trademark and brand representation
Some affiliates might try to present themselves as your company. This method can damage your organic traffic and fool the visitor into thinking the ad or piece of content is created by your company.
Your policies should restrict the spread of disinformation. This includes banning website URLs that look similar to your own brand and website name.
Be also clear on how affiliates should represent your brand. Make it easy for the affiliate to find banners and materials that match your brand guidelines. And set guidelines for providing accurate information about prices and product functionalities.
Discount codes
Discount codes can be a good way to convince potential customers who have doubts to buy your product. It's also a way for the affiliate to offer extra value to their audience or network.
However, discount codes that spread openly on the web can damage your organic traffic. Some customers might be on the verge of a purchase but try to find a discount code for a better deal before purchasing the product. Most of these customers would end up buying your product anyway without the affiliate's input.
It's important to have guidelines on how and when affiliates can share discount codes. You could limit the distribution of discount codes exclusively to their personal audience, banning their publication anywhere online. Or you could allow temporary codes for holidays and other time frames.
Self-referrals
There can also be customers who decide to sign up as a partner in the hopes of getting a commission for their own purchase, thereby creating a discount for themselves.
These clients might not be interested in ever bringing in referrals and it's important to wheat them out of your affiliate program.
The most straightforward way to check for self-referrals is to compare the purchase data with the affiliate sign-ups data and see if any of this data matches. In case it does, you simply block the commission and inform the affiliate.
Red flags
Finding transactions that are not genuine can also be done by monitoring affiliate traffic and referrals. What data to focus on depends on your activities but in general you want to monitor abnormalities in traffic volume and conversion rates. Any sudden spikes might indicate a non-compliant partner.
Some affiliate management systems detect possible fraudulent transactions automatically and notify you when something suspicious is going on.
For top-performing affiliates, it's important that you maintain good communication. When you know what they're up to, it's easier to reach out in case of questions. Good communication with your affiliates is also crucial if something is unclear to them and they need support.
Software Tools
There are several tools on the market to help you monitor unusual metrics and activities. Some examples are Brandverity, Search Monitor, and Adthena.
These tools use search engine and ad technology as well as your own data to browse the internet for suspicious content and ads. They can also give you insights into competitors' ad campaigns.
These tools are made to replace some of the manual work that goes into checking for affiliate fraud. They can help protect your brand and the ad insights can give you a competitive edge.
What to do with fraudulent payments?
Once you find a suspicious payment, you might want to double-check before marking it as fraud. If it's a self-referral, simply block the commission and send the affiliate an email explaining that self-referrals are not allowed.
In case of multiple fraudulent referrals from the same affiliate, you can choose between two option. Either you communicate with the affiliate on the boundaries of the program and give them another chance. Or you communicate their violation, evoke their access to the affiliate platform, and terminate the affiliate partnership.
Whether you decide to give the affiliate an official warning and a second chance should depend on the severity of the affiliate fraud.
However, if you discover a clear fraud, you should terminate the affiliate from your program immediately. Allowing fraudulent affiliates in your program signals that you condone their marketing practices.
Communication to non-compliant partners
You can give an official warning in written form through email, together with a reiteration of the rules. Explain what the problem and violation is and refer to sections of your terms and conditions where it's addressed.
Attach screenshots and other findings as proof if suitable and address the findings clearly and in a neutral tone.
For violations that are more in the gray area, communicate back and forth with the affiliates to find out how they generate traffic. You can end the email by asking the affiliate to explain the suspicious activity.
New methods to commit affiliate fraud are a continuous threat. Fraud prevention and compliance need to be handled actively. Renew your policies when necessary and keep your affiliates always up to date.
For more information on affiliate program management, check our guide on how to start an affiliate program. And join our Supermetrics partner program to earn 20% recurring commissions from each sale.
---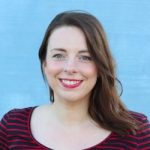 Hetty Korsten is a Partner Marketing Manager at Supermetrics. She has worked for fast-growing SaaS startups in Copenhagen and Helsinki. Currently, she's growing the in-house partner program at Supermetrics. Feel free to connect with her on LinkedIn.
Turn your marketing data into opportunity
We streamline your marketing data so you can focus on the insights.