Jan 20, 2022
Affiliate marketing trends in 2022
16-MINUTE READ | By Johannes Rastas
[ Updated Jan 16, 2023 ]
It's time for the annual affiliate marketing recap and the predictions for the upcoming year. To deliver some actual insights from people in the industry, we gathered a select group of top affiliate marketers and digital marketing professionals who shared their insights into affiliate marketing trends in 2022.
In this post, we'll reflect on the past year and compare last year's predictions to what actually happened in the affiliate marketing industry. Then, we'll listen to what the experts have to say.
The past year in numbers
Based on market research by Insider Intelligence, sales in B2B ecommerce sites were estimated to be worth $1.58 trillion in the U.S in 2021, a 17% increase from the year before. And looking at SaaS sales specifically, the global end-user spending on SaaS products was projected to grow to $146 billion in 2021, over 20% increase from 2020, according to Gartner.
At Supermetrics, our partner program once again grew its total revenue—this time by 25% compared to 2020. We got over 1,200 new affiliate partners on board and the number of our active partners increased by 24%. And while this says nothing about affiliate marketing as an industry, at least at the company level, our program has been able to retain a steady growth rate since its inception. It's also worth adding that this growth came without a corresponding increase in our team resources.
2021 predictions and what actually happened
Let's compare the main themes in last year's predictions to what we now know about the 2021 trends in affiliate marketing.
Seasonal trends
Many of the marketing experts we had on board in last year's roundup projected a growing influence of seasonal trends on affiliate sales. So, was this prediction on the mark?
According to a benchmark report by Impact, the average order value (AOV) in 2021 was up 15% on Black Friday, 20% on Thanksgiving, and 23% on Cyber Monday compared to the previous year. Even with lower clicks and conversions and taking inflation into account, consumers committed to buying online more during the 2021 holiday shopping season than the previous years.
For affiliate partners, a higher AOV means higher payouts. Based on Impact's data, partner payouts increased 21% on average during the late November shopping season in 2021 compared to the year before. This is also congruent with the overall growth in average commission value in our partner program in 2021, although it has nothing to do with seasonality.
Seasonal trends tend to play a lesser role in B2B and SaaS sales. But if we look at affiliate marketing across all verticals, and especially consumer goods, which are still driving the majority of the revenue in the industry, seasonality does seem like a trend that's growing consistently—at least in light of the holiday sales numbers.
Harder to rank for keywords
It's only natural that keywords that were already competitive a few years ago will be harder to rank for in the future. The number of referring domains and backlinks linking to the top results for popular keywords will obviously increase over time, and so will the authority score of the websites ranking for those keywords.
In 2022, you don't necessarily want to start an affiliate marketing blog explaining to people "what is seo".

That ship has sailed. But it doesn't mean there's no opportunity for creating guides and reviews on multiple online marketing tools. Many affiliates have focused on ranking for relatively low-volume search queries with low competition but a high degree of purchase intent.
If we look at SEO trends more widely, on-site strategies like optimizing your pages for keywords and building links to them are not the only requirements for ranking anymore. You certainly need these strategies but you also should consider the entire page experience. This means paying attention to signals such as loading speed and other core web vitals, mobile-friendliness, HTTPS, having no intrusive pop-ups, and navigation-related factors like internal links and layout.
Google has moved toward AI-based ranking that automatically identifies new search patterns and correlations between different signals and how users assess relevance. It uses statistical modeling and clustering techniques to pick up user needs and new query patterns from search logs in real time. We've also all noticed the growth of tailor-made, personalized search features like Instant Answers, the new Shopping Graph feature that displays relevant product listings from brands and retailers, and overall, more results combining text, images, and videos.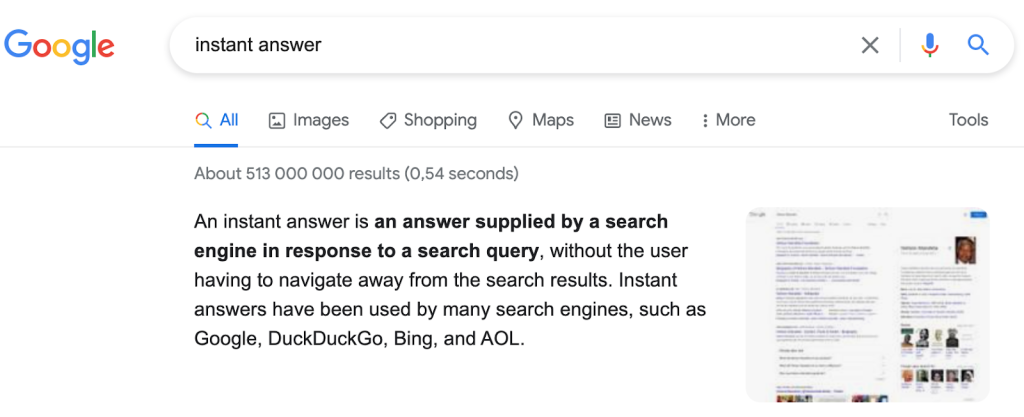 Less intrusive practices
As mentioned before, having no intrusive popups on your pages is one of the page experience signals Google uses to favor results that make content on the page easily accessible to users.
But in 2021, Google also rolled out three core updates, in June, July, and November. According to Semrush, the health and real estate niches experienced the highest rank volatility from these core updates, and there was substantially more volatility on mobile SERPs than desktop. On top of this, there were two product reviews updates intended to make sure that Google ranks the most useful product reviews in the search results. A few spam-related updates targeting spammy links that attempt to manipulate Google's search results were released in June. Also, a local update focused on proximity factors was rolled out in November. And the list just goes on.
What most of these updates have in common and what has been Google's focus from the beginning is the user. Long gone are the days of forced registrations and intrusive popups. Not that there aren't websites employing such outdated strategies, where users are not placed at the center. But if you follow Google's philosophy in your own marketing efforts and focus on providing the best user experience possible, you're much more likely to get the desired search results.
Cookie-based tracking
As part of the less intrusive trend, we all know that Google will phase out third-party cookies in Chrome by the end of 2023. The phase-out will be implemented in two stages, starting in late 2022. What follows is Google's Privacy Sandbox initiative, which will provide anonymity to user data. All user data will be moved into the browser, where it will be stored and processed. And instead of cookies, it will rely on anonymized signals that give access to users' browsing habits.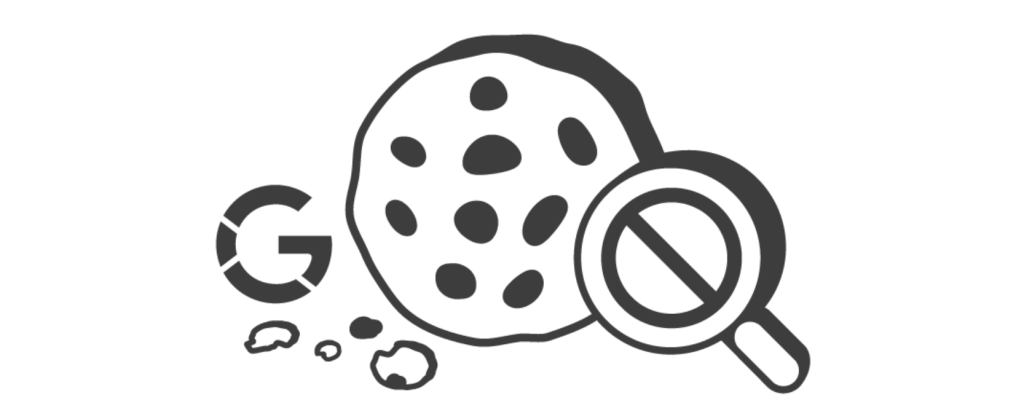 Affiliates who participate in programs using first-party cookies can continue their activities as usual after the third-party cookies will eventually disappear. But even first-party cookies aren't immune to new privacy trends and other potential requirements it may give rise to later. So, be on the lookout for any changes on that front and find out what type of tracking method is used in the programs you've joined. For more about affiliate marketing and cookies, check this post.
Growing impact of influencers and UGC
The global value of the influencer marketing industry was estimated to reach $13.8 billion last year. And given that affiliate links are the most popular monetization strategy among influencers, it's not surprising that their impact on the affiliate industry keeps growing one year after another.
The participants in our last year's roundup stressed the importance of building trust and valuable partnerships between brands and affiliate marketers. And thanks to the increased time allocated for social media, influencers have been capable of fostering these relationships and acting as the trusted middlemen between the brand and the buyer. This is especially the case with micro-influencers who have higher average engagement rates across all social platforms.
The reason why people are more receptive to affiliate offers from an influencer is because they proactively chose to follow that influencer in the first place. Trust and contextual relevance make influencer promotions so effective, compared to regular advertising that often appears invasive and out of place. We saw product reviews, comparisons, guides, and other user-generated content driving purchase decisions as more buyers turned to influencers for recommendations.
Affiliate marketing in 2022
As many of the predictions from last year turned out to be on point, let's continue the tradition of asking people in the affiliate marketing industry what trends they expect to see this year in 2022. This time, we collaborated with 7 experts who all answered the following two questions:
Question 1:
What trends do you expect to see in affiliate marketing in 2022? And where is the affiliate marketing industry headed in your opinion?
Question 2:
Would you recommend other marketers to get into affiliate marketing now and where do you expect to see opportunities for new affiliate marketers?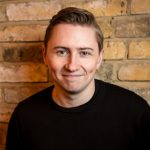 Ross Tavendale, Managing Director at Type A Media
"We are going to see affiliates owning more of the product pipeline and developing their own courses and products that promote tools like Supermetrics. The more saturated an industry becomes, the more added value an affiliate must provide in their content. For me, this means building courses and templates for people to use in their day-to-day lives. Simply publishing a review or a simple how-to guide is not a long-term strategy.
It's a greater time than ever to get into affiliate marketing, in particular the B2B space. The world has been "going online" for the last 10 years and with recent world events, people rely on digital services like Supermetrics to run their business, making them an excellent choice for affiliates due to their stickiness and recurring revenue model. Most growth will be in B2B SaaS as many businesses have no choice but to invest more in their online presence to grow in a post-pandemic world."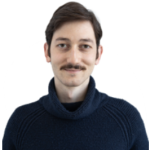 Lachezar Arabadzhiev, Founder and CEO of Skild Labs
"In 2021, we saw a major shift in the role of the browser cookie and internet privacy, which has shaken up quite a few industries, including affiliate marketing. In 2022, I am expecting the affiliate marketing industry to become more about getting closer to your audience and creating a stronger relationship with them, and less about driving heaps of traffic or engagement to a website.
I do think affiliate marketing can be a significant source of revenue and a great way to collaborate with a brand that you believe in and want to see succeed. At least, this is how we look at affiliate marketing at SkildLabs. For us, it's about a long-term relationship. In my opinion, you shouldn't simply go after enticing commissions or super popular products/services, but rather partner with companies that resonate with you and your audience. This is how real communities are built."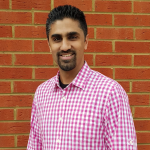 Depesh Mandalia, Founder of SM Commerce
"In terms of trends, I think the biggest challenge right now is tracking and attribution. We've relied on cookies for more than a decade in affiliate marketing (as both an affiliate and merchant). Also, it might be time to go back to giving out dedicated coupon codes (1 per affiliate) especially for your closest/top 10% of affiliates.
For affiliates, it's getting harder to ensure your last click is attributed to that sale. We work across the funnel, from helping our merchants gain traction in new audiences, to trying to compete with 'in-market' people that are further down the funnel. I can see the industry overall making some shifts in attribution to play fair with affiliates and perhaps it'll also make it easier for genuine affiliates to get paid for the hard work they do—and make it harder for black hats to profit from our hard work.
I started in affiliate marketing myself around 2009 and even back then, I thought I was too late! The fact is affiliate marketing is going to always be an important weapon in the arsenal of brands and now is as good time as any to get your slice of the pie.
However, if you really want to cut through the noise, ultimately it's a game of doubling down on selected traffic sources. Keep a lookout for new opportunities (e.g. TikTok) and be creative with existing ones (email lead gen, advertorials, SEO, etc.)."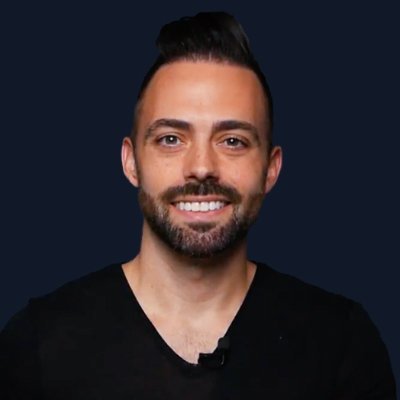 "Is Google traffic getting stale? YouTube is primed for continued growth.
Affiliate Managers are tapping out their relationships with top web publishers who rank organically on Google.
For example, any advertiser only has a few top search phrases that encapsulate their main product offering, and there are only 10 results on the first page of Google. These top-ranking publisher sites bring in the most affiliate revenue, but once these affiliate relationships are already in place, growth becomes incremental.
However, YouTube is primed for exponential growth. There are 1.86 billion people using YouTube and more buying decisions continue to move to the video platform every day. Search YouTube for "best" + your product term to see if you have any market share on YouTube. For example, this could be best VPN, best ecommerce platform, best camping tents—whatever term you want to be known for. If you're not there, you're missing a huge opportunity.
Bottom Line: Marketers need to get into affiliate marketing now, build relationships with the top-ranking sites on Google for their search terms, then shift their focus to YouTube."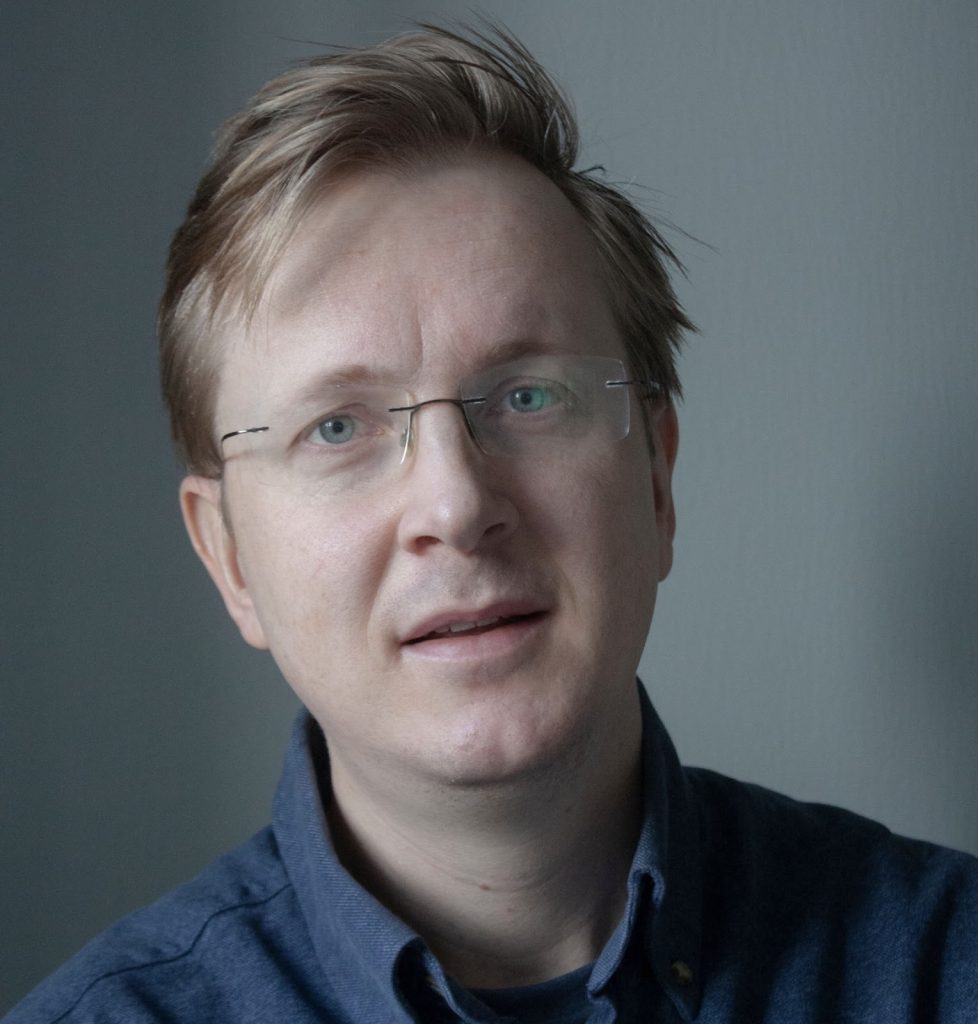 "In 2022, I expect to see the popularity of affiliate marketing grow together with the trend of influencers getting more numerous and more popular. These influencers need ways to monetize and affiliate marketing offers the perfect solution for this. Having influencers choose what to promote is good for both increasing conversion rates due to relevancy and their passion for promoting products and services that they actually believe in.
As I see the affiliate marketing business grow for years to come, starting out now is still a good idea. For 2022 and beyond, I think affiliate marketing will get implemented into digital worlds like metaverses and games. And the Great Resignation trend might also encourage more people to branch out as entrepreneurs who use affiliate marketing."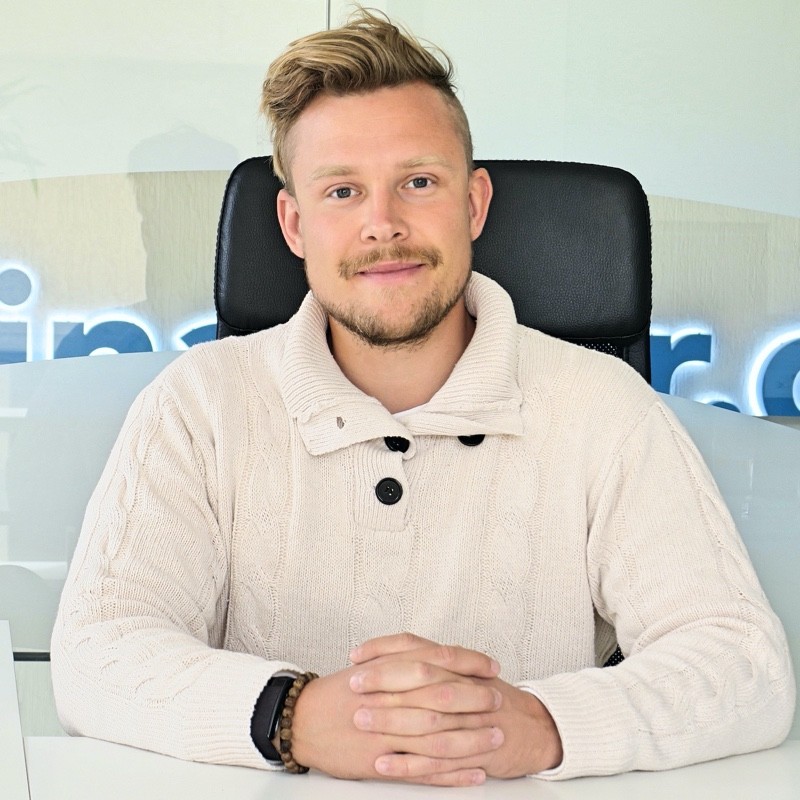 Johannes Larsson, CEO of Financer.com
"The affiliate marketing industry is heading towards niche, expert content and away from people who know a little about a lot. People are becoming more attuned to cons online and will see straight through people sharing information just to add affiliate links.
If you can demonstrate genuine experience, knowledge, and passion within a niche industry in 2022 you will stand out from the crowd and win readers and search engines over. Copy and pasted content with little research will not work anymore. Only thoroughly researched, original content with a unique spin and clear value will make it to the top spots in 2022.
Now is a great time for experts within micro niches to get into affiliate marketing. Generalist content has had its day, and people want to hear from those who have lived experience and expert knowledge within a subject. If you have a burning passion and know everything there is to know about something, however specific and tiny the niche appears, give affiliate marketing a try—you could be onto a winner!"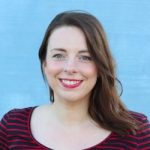 Hetty Korsten, Partner Marketing Lead at Supermetrics
"Affiliate marketers often have to wear many hats. But it's usually better to do one thing really well instead of doing a bit of everything. In fact, many of the affiliates who generate the most sales use affiliate programs only as an additional monetization strategy on top of their SEO or PPC consulting services, for example. They know the tools they recommend and can support their clients with setting up their license and teaching them how to use it. These are known as value-added partners, and that's the direction I see many programs taking, including ours.
It doesn't mean there's no room for traditional affiliate partners who focus on generating traffic and connecting visitors with relevant offers. But with trust and valuable partnerships gaining more prominence, I see future growth coming from those partners who are experts in using the products they recommend and who can invest in building strong personal relationships."
Final thoughts
The predictions about moving toward value-added partnerships seem to be in line with the findings of our small-scale analysis we carried out last year of our competitors in the SaaS industry. Our sample included a total of 83 companies in the reporting and analytics niche, more than half of which had a partner/affiliate program. We found out that fewer than a quarter of the companies with a partner program had an auto-approval process in place for their new partners.
This suggests that many programs are becoming more selective and only approve partners who meet certain criteria and are committed to the partnership.
Some trends might be nothing more than hype. But we know from Amara's law that people tend to overestimate the effect of a technology in the short run and underestimate the effect in the long run. For example, the metaverse and its impact on affiliate marketing is a bit of a wild card as we have no idea what to make of it yet. So, maybe we'll just treat it as a curiosity for now. At least in terms of ecommerce, people most likely have no desire to complicate their online purchase process by stepping into a virtual world to browse and try out products on their avatar.
And whether other more recent trends like the Great Resignation will attract more people to affiliate marketing or not will also remain an open question. Perhaps it's just about increased mobility in the job market as a result of higher demand for remote positions and more flexibility after the pandemic. Or maybe it will indeed push some people to establish an online business that uses affiliate marketing as a monetization strategy.
We have to see how tracking and attribution will develop after third-party cookies. And whether new data privacy regulations will also have an impact on first-party cookie-based tracking. But affiliate marketing is going strong, as long as there are marketers who can match the right prospects with the merchant's offer and provide additional value in the process. And if your niche is getting saturated, you can always switch your promotion to another platform with better growth potential, whether that's Google Search or YouTube, Instagram or TikTok.
To paraphrase one of our experts, affiliate marketing will remain an important weapon in the arsenal of brands and it's never too late to get on board and earn your slice of the pie.
---
About Johannes Rastas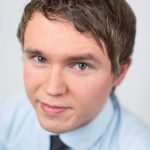 A Partner Marketing Manager at Supermetrics, Johannes focuses on expanding the Supermetrics partner program and collaborating with their existing partners. He also works with SEO and content on a daily basis. Feel free to contact him on LinkedIn.
Turn your marketing data into opportunity
We streamline your marketing data so you can focus on the insights.