While last year turned out somewhat different than anyone expected, affiliate marketing was not among the industries that took the most severe blow. At least not those affiliate marketers who operate in the SaaS niche. At Supermetrics, our affiliate partner program managed to grow its total revenue by 45% compared to 2019. Our number of active partners also increased by 35%. But what to expect from affiliate marketing in 2021?
In this article, we'll look at the past year and compare the 2020 predictions to what actually happened in the affiliate marketing industry last year. We also have a new group of marketing experts who shared their predictions for affiliate marketing trends in 2021. We'll not overlook the elephant in the room, that is COVID-19. But the focus of this post is to look into the future and share the best possible advice for affiliates to succeed this year.
First some numbers
The growth of cross-border shopping is a positive trend for affiliate marketing, an industry that's been truly borderless since its inception. According to Accenture's research, as reported by Awin, 45% of shoppers were estimated to buy internationally on the web in 2020.
According to a Forrester report commissioned by Rakuten, 81% of advertising brands use affiliate marketing. And over 80% of them also devote at least 10% of their marketing budgets to affiliate programs.
Based on Salesforce data, the total digital sales during the holiday season last year were up 36% (YoY) and reached $270 billion globally. In the U.S. alone, they were $60 billion and up 29% compared to 2019.
We have companies built entirely on affiliate commissions. The most well-known of these is Groupon, which connects subscribers with local merchants. With its 50 million active users, Groupon generated $2.2 billion in annual revenue in 2019.
The largest affiliate networks also have 100K+ active affiliates and thousands of merchants.
All of this data just goes to show that affiliate marketing is by no means dead. It has managed to prosper at a time when many other industries such as food services, hospitality, and aviation went down and will need years to recover. The silver lining of social distancing and lockdowns was that consumers moved online, which boosted both ecommerce and affiliate marketing.
2020 predictions and what actually happened
Before jumping into the affiliate marketing trends in 2021, let's evaluate the accuracy of last year's predictions.
Voice search
Many of the marketing experts we had on board in our roundup post for 2020 insights expected voice search to become more important for affiliate marketing. This turned out to be fairly overrated and mostly about hype that wasn't based on any real data. Voice search simply isn't how customers prefer to interact with businesses, at least for now. So, optimizing your affiliate content for it isn't how you drive conversions on your website and earn affiliate revenue.
We now know that the use of voice search has plateaued, with the 2020 data showing flat-to-declining usage. 56% of U.S. adults use it either never or less than twice per week. If you've been considering voice search optimization, it's better to hold your horses.
Multi-channel strategy
Another popular prediction was about the need for affiliate marketers to adopt a multi-channel strategy, where videos, podcasts, and webinars, for example, complement their written content.
The growing importance of the multi-channel approach seems to be backed up by current data. For example, the number of podcast listeners has grown 37.5% in the last 3 years. And the number of marketers reporting a positive ROI on video marketing has more than doubled since 2015, peaking at 88% in 2020.
But while these numbers look promising, there's no available data on the use of the multi-channel strategy in affiliate marketing or its impact on affiliates' actual revenue. In our affiliate partner program, we've also witnessed an increase in the use of these alternative channels, especially webinars. The majority of our affiliate partners still sell directly to their clients but we might experience much more growth in these other channels in the near future.
Google updates
There were also concerns over updates to Google's search algorithm. In March, Google introduced new link attributes "rel=sponsored" and "rel=ugc." The former is meant for paid and sponsored links, including affiliate links, and the latter for user-generated content such as comments and forum posts.
The fear was that these new link attributes would damage affiliate websites' ranking for keywords. But Google's purpose is simply to filter out spam links from the search results. The link attributes are used as hints that make it easier to find those low-quality websites.
The best way to avoid any negative impact on rankings is to keep creating quality content and building your website's credibility. It's basically the same takeaway from every core update as well, including the one from last December.
More selective programs
Some marketers expected affiliate programs to become more strict with choosing their partners. And we did see some changes in certain affiliate programs. For example, the Semrush affiliate program, known as BeRush, switched from first-click attribution to last-click and moved to the ShareASale affiliate network. This also marked the end of their famous 40% commission. The old BeRush became an invitation-only program for a select few affiliate partners.
However, it doesn't seem like an industry-wide trend adopted by many affiliate programs. While we also have a few restrictions on certain niches, we allow almost anyone to join our program. It would be time-consuming to go through applications on a daily basis instead of having it automated. Even if this means getting some bad apples every now and then, it's much less trouble for us to pluck them out retroactively than having an application process requiring approval in place for everyone.
Blocking third-party cookies
Google Chrome has a 63% market share globally. It's also the dominant web browser in affiliate marketing. So, after Google announced its plans to phase out third-party cookies in Chrome, some affiliates raised the obvious question about its impact on affiliate tracking and attribution.
But the idea behind Google's decision is to replace cookies with new technology that's less invasive. It doesn't mean the end of tracking.
Alternative technologies that can save data on a user's device from browsers already exist. And new ones will keep appearing before third-party cookies in Chrome are phased out completely.
First-party cookies, which are created and stored by the visited website directly, is one method that's already in use. Another one would be server-to-server tracking, where a unique identifier is generated and stored when a user clicks the affiliate link. If the same user later makes a purchase, the unique identifier is matched to the user by posting it back to the tracking server.
Regardless of which tracking method is used as a replacement for third-party cookies, this is not a concern for affiliates themselves. Nor the merchants, for that matter. It's the affiliate management platform that has to find the solution. And many of them already have.
Affiliate marketing in 2021
After our 2020 recap, let's take a look at what we might expect from affiliate marketing in 2021. For this, we collaborated with 6 marketing experts who answered the following question:
What trends or changes do you expect to see in affiliate marketing in 2021?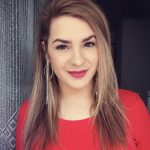 Petra Odak, Chief Marketing Officer at Better Proposals
"My biggest prediction for affiliate marketing is that following seasonal trends will become more important than ever. Instead of relying on evergreen solutions, make sure to tap into current demands. For example, having an offer specific for Christmas can make a major difference in whether your December campaign succeeds or not. There will be fewer set-it-and-forget-it kind of campaigns this year because every moment deserves your full attention."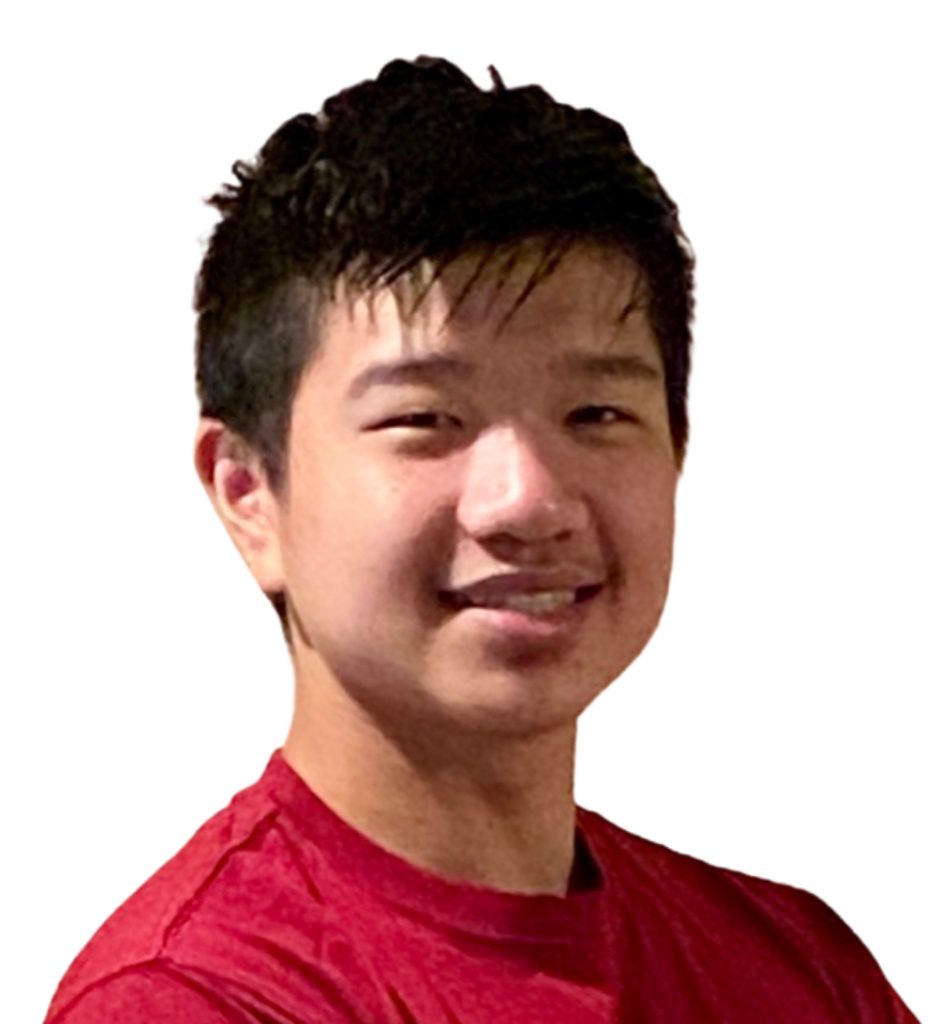 Ricky Wang, Content Marketing Expert & Founder at RickyWang.com
"The biggest change I see facing affiliate marketers is the obvious rising difficulty in high-value terms with regards to organic SERP rankings and traffic acquisition. With more and more SaaS individuals, serial entrepreneurs, and former marketers hopping on the blogging train, the field of "business software reviews" is becoming extremely saturated with increasing competition.
Even though it was known as a tough niche, there's no doubt that it's getting harder. Even huge companies and influencers such as Neil Patel are catching on to the opportunity to rake in extra passive income from recommending high-ticket software geared toward business owners. It certainly isn't something new, but its massive growth in recent years (3 years) is insane. Take the term "webinar software" for instance. Back in the first quarter of 2019, its KD (keyword difficulty) was just 22/100. Now 55/100.
What's the best way to keep getting more sales through organic traffic? Keep plugging, building (quality) backlinks, brand mentions, and link building partnerships. You can't do it on your own. So, go find a good SaaS company or agency and offer them something in return. Say you write XX guest posts per month for some high-authority sites and would be happy to trade links. It works. There's no doubt that more quality links equates to higher rankings. But there's no "ground-breaking" strategy, unfortunately."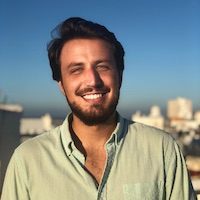 Raul Galera, Partner Manager at CandyBar
"Earlier this year, McKinsey reported huge increases in social media use during 2020. More specifically, social media time allocation increased by 58% in Spain, 39% in the United States, 32% in the UK, 39% in France, and 53% in Italy. This led to an explosion in user-generated content, which is likely to continue in 2021.
As people spend more time on social media during 2021, sites like Instagram, Tiktok, YouTube, and Facebook have established themselves as the preferred billboards for both upcoming and mature brands. Those who are able to engage with affiliate partners (influencers, media outlets) will be able to leverage this medium as a successful performance-based marketing channel. They will lower their customer acquisition cost and improve their marketing budget's bottom line."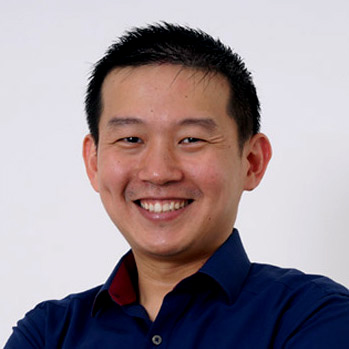 Andre Oentoro, Founder of Breadnbeyond
"When we talk about affiliate marketing in 2021, we talk about customer trust. This affiliate marketing trend existed in 2020, but with time it's only getting stronger.
Most consumers want to be able to totally trust the brand before deciding to buy from them. With almost endless options out there, it's normal for them to become much pickier. That's why they only buy from brands that they completely trust.
As a savvy affiliate marketer, the success lies behind finding the perfect communication channels that your target customers will most likely use and then interacting with them. You need a heart-winning trust-building strategy such as creating a genuine testimonial page or giving away perks such as free-shipping codes, flash sales, or limited-time offers."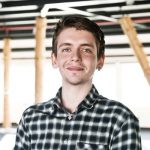 Mert Aktas, Marketing Manager at UserGuiding
"As a B2B marketing manager, I see how it's getting harder to find relevant leads from the good old advertising platforms. Attribution is a huge problem, and all advertising platforms will favor themselves for anything. And with machine learning, for example, we're seeing some big failures. See the latest news that Uber wasted $100 million on useless digital ad campaigns.
So, what I really believe will work in 2021 and ahead is a strong company, personal brand, and strong relations with partners and creators. The world is going through a change; the creator economy is huge. Some of us really want to do something niche, and there are lots of others who encourage that. So, as the creator economy grows, affiliate marketing will grow with it."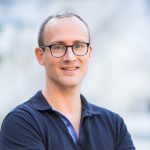 Aurelien Amacker, Founder of Systeme.io
"By looking at Google's latest updates, it's obvious they're moving more and more towards users' intent. To keep up, you need to analyze the SERPs of your targeted keywords thoroughly to understand what users are really after. If they want expert advice, then you need long-form content that's in-depth and informational most of all. The E-A-T factors will remain relevant. Avoid having too much product-focus and place your visitors' needs at the forefront of your affiliate strategy. Being user-friendly also means no gated content, forced registrations, or pop-ups that only drive away potential visitors."
Conclusion
Based on these expert insights, we can say that affiliate marketing in 2021 is moving in the direction of less intrusive practices with an ever-increasing focus on building trust. If Google is placing more value on users' intent in its rankings, then that needs to be reflected in affiliate marketing practices, too. And the best way to build more trust and authority is to form valuable partnerships, as recommended by the experts. By becoming one of the trusted voices in your niche, you will be able to drive conversions.
The ecommerce growth during the pandemic year is a positive trend for affiliate marketers. And since ecommerce sales tend to fluctuate according to seasons, you might also want to consider tapping into current demands as an affiliate. For this, social media is the perfect communication channel that can effectively complement the evergreen content on your affiliate website. And it's where consumers are spending an increasing amount of their time, anyway.
Join our Supermetrics affiliate program to earn 20% recurring commissions from each sale. And check what trends we can expect to see in affiliate marketing in 2022.
---
About Johannes Rastas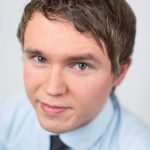 A Partner Marketing Manager at Supermetrics, Johannes focuses on expanding the Supermetrics partner program and collaborating with their existing partners. He also works with SEO and content on a daily basis. Feel free to contact him on LinkedIn.
Turn your marketing data into opportunity
We streamline your marketing data so you can focus on the insights.