Mar 10, 2020
Top 11 essential tools for affiliate marketing
5-MINUTE READ | By Svetlana Gryaznova
[ Updated Mar 10, 2023 ]
Is there an easy way to earn money with affiliate marketing? The short answer is no.
Affiliate marketing is the ideal source of passive income because it doesn't require large initial investments and helps evade the pain of setting up your own business. As a matter of fact, affiliate marketers are paid to promote products and attract new customers.
Like with any other business, success in affiliate marketing doesn't come easy. Deep knowledge, detailed planning and consistent effort are required to generate a significant income. Thankfully, there are plenty of tools for affiliate marketing out there to help you achieve better results.
Affiliate marketers are required to be advanced graphic designers, copywriters, keynote speakers, and analysts, not to mention they are expected to be in a million places at once. Relying on the right affiliate marketing tools is the best approach to carry out so many different tasks. Hence, we've decided to put together a list of tools that are priceless for every affiliate marketer. To make it easier to navigate, the tools are divided by areas of use.
Design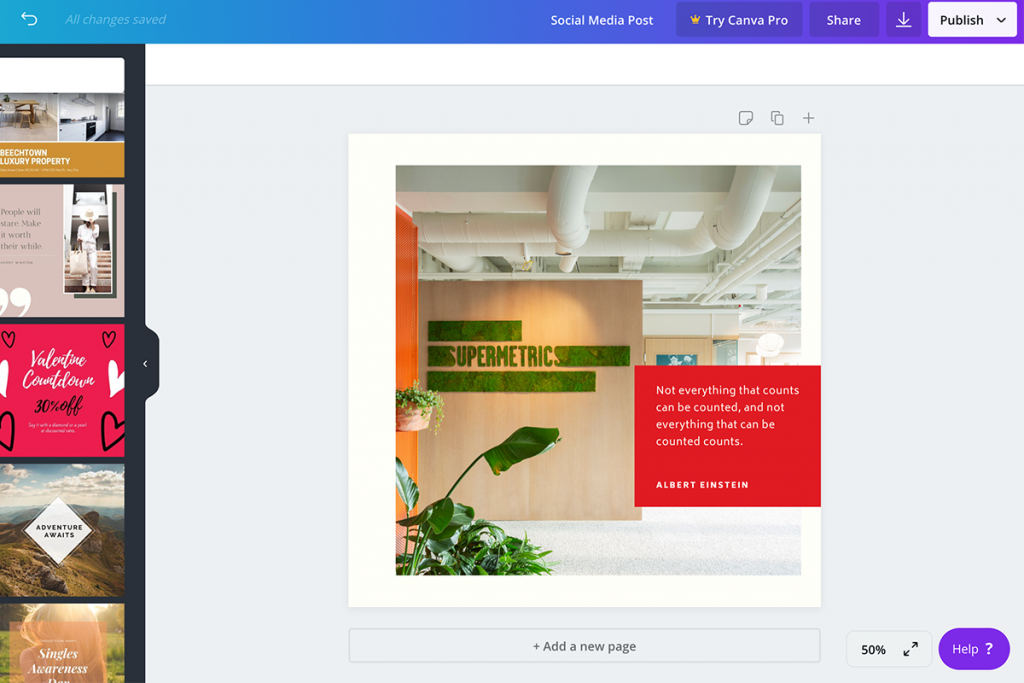 In an earlier post on How to build backlinks to your affiliate site, we've already mentioned Canva as a great graphic design tool for affiliates to create outstanding infographics. The tool offers digital marketers an opportunity to create visual content quickly by choosing from a variety of visual templates. Most importantly, it is free to use.
Yes, with the help of Canva, you can create Facebook banners for your social media, outline a template for the next email campaign or sketch a print on a t-shirt, even if you are not familiar with design.
Content Marketing & SEO
Your affiliate marketing website absolutely needs SEO.
Every business, regardless of the area of operation, needs to develop a quality strategy to rank high on search engines to acquire free, organic traffic. If you're an SEO specialist, you most probably use SEMrush or a similar tool on a daily basis. SEMrush is an all-in-one digital marketing software that can help you improve your website's ranking in the SERP.
By using SEMrush, you can audit your website, learn more about competitors, analyze backlinks, evaluate your success in many of the marketing areas—from ranking on Google to social media channels and much more.
You probably invest a lot of time and resources in developing and growing your website for affiliate promotion. But you still get no traffic. Why? Because your potential referrals can't find you on search engines.
Ahrefs is one more popular SEO tool, mostly known as a backlink analysis software but not just that. Nowadays it also features keyword research, competitor analysis as well as rank tracking. Moreover, Ahrefs creates automated reports that track your website's new backlinks and ranking improvements. Problem solved.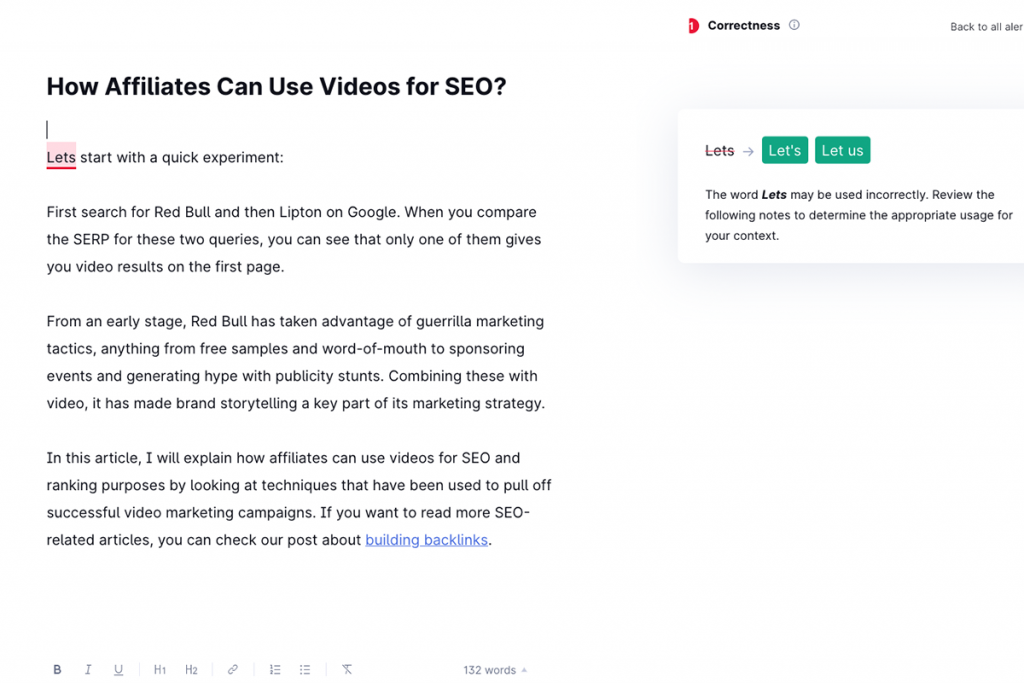 This service needs no introduction. For many years it eases the life of students, copywriters, marketers, and everyone else who writes texts and notes in their daily routine. You most likely need to use this tool to correct your writing for blog articles, social media posts, or email campaigns. Better safe than sorry.
There are plenty of similar tools that existed for several years even before Grammarly stepped into play. What is their main secret of success? Quality. Grammarly goes far beyond fixing typos. It allows you to clean up your piece of work by finding all grammatical and contextual errors and incorrect usage of vocabulary as well as by helping you adapt your writing to a certain style. Even more, Grammarly can be used as a plagiarism checker, too.
Email Marketing
In the earlier post of How to build an email list for affiliate marketing, we already emphasized the benefits of email marketing as a great method for affiliate promotion. Of course, there are tons of mailing services, but in this article, we will focus only on MailChimp. Let's face the facts:
It's free to use until you reach a certain number of emails. Usually, for affiliate marketers, it is more than enough.

It's reliable and tested by millions of users from all over the world.

It provides users with 300+ app integrations with various marketing platforms to enhance your marketing performance.
No wonder it is one of the most popular email marketing services in the world.
CRM/Marketing Automation
Why do you need automation software as an affiliate marketer? To build trust and maintain a relationship with your audience.
HubSpot is an end-to-end customer management platform built to help implement your inbound marketing. It is a toolkit that covers all the areas of inbound including blogs, social networks, content management, etc.
The platform also offers a wide range of email automation features. With HubSpot Marketing you can create triggers for email newsletters without specific IT knowledge – the process is fully visualized and easy to use.
Social Media Marketing
Hootsuite is a social media marketing and management platform, which offers users a wide variety of useful features. The tool supports a number of social media channels such as Twitter, Facebook, YouTube, Instagram, and many more. This makes Hootsuite a very powerful tool and a great choice for managing your social media. Furthermore, you get access to analytical reports, planning, and scheduling tools which will greatly lighten your social media marketing.
One of the easiest strategies to start your affiliate marketing journey is to use social media. Hence, Hootsuite is definitely worth investing your time and resources into, to achieve great results.
Analytics
Being an Affiliate Marketer chances are that you already have a personal website, blog or YouTube channel. Google Analytics allows you to analyze your business data – be it your website traffic, conversion tracking or simply audience demographics. This information may ultimately influence your business decisions and greatly improve your efficiency as a marketer.
Do you want to see precisely which of your affiliate campaigns are more effective than others? UTM parameters will help you do just that and make sure your efforts are never gone in vain. Setting up UTMs with Google Analytics is simple and it will help you determine exactly which newsletter, YouTube video or guest blog post does your traffic come from.
Supermetrics offers leading reporting automation tools for PPC, SEO, social, and web analytics. With these tools, you can effortlessly report, monitor, and analyze your marketing metrics in Google Sheets, Google Data Studio, Excel, or wherever you want to use your data.
With Supermetrics, you can save your time and resources and focus on strategy instead of collecting and organizing the data. If you want to read more about how to centralize your marketing data using Supermetrics, check our earlier post.
Project Management Tools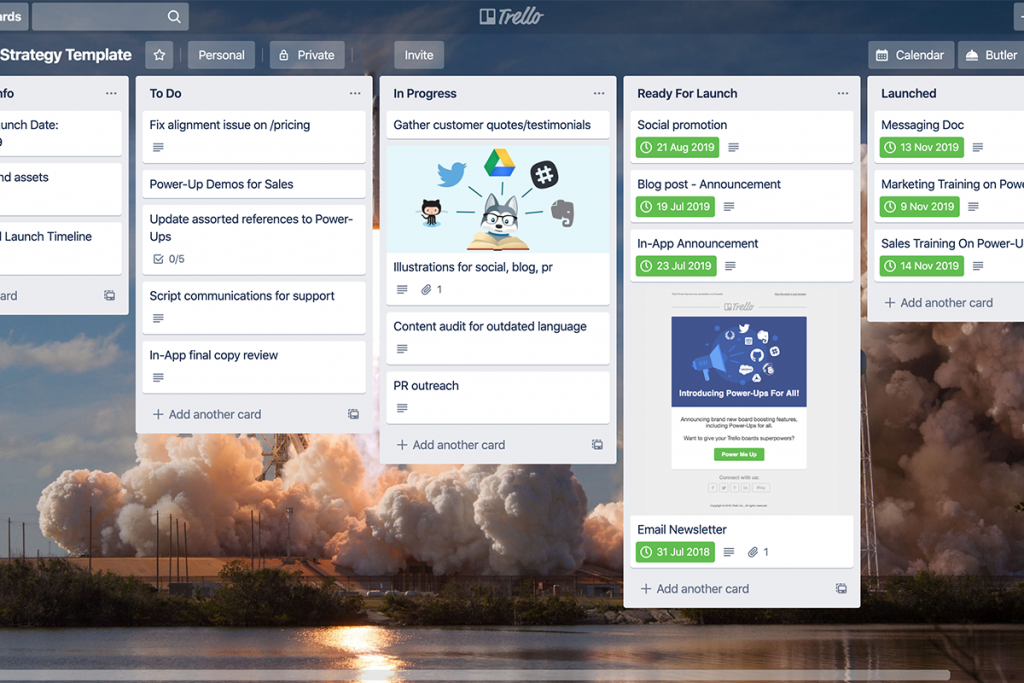 Trello is one of the greatest tools when it comes to project management. It utilizes a highly customizable board-based system that allows you to set up project workflow with ease just the way you want it to be. Although there are multiple similar services out there, Trello deserves a place in our list for its user-friendly design, a multitude of available add-ons, and seamless cross-device operation.
With Trello, you will be able to continuously track all of your running affiliate campaigns, stay organized no matter how many projects are currently in the pipeline and never lose track of any activity.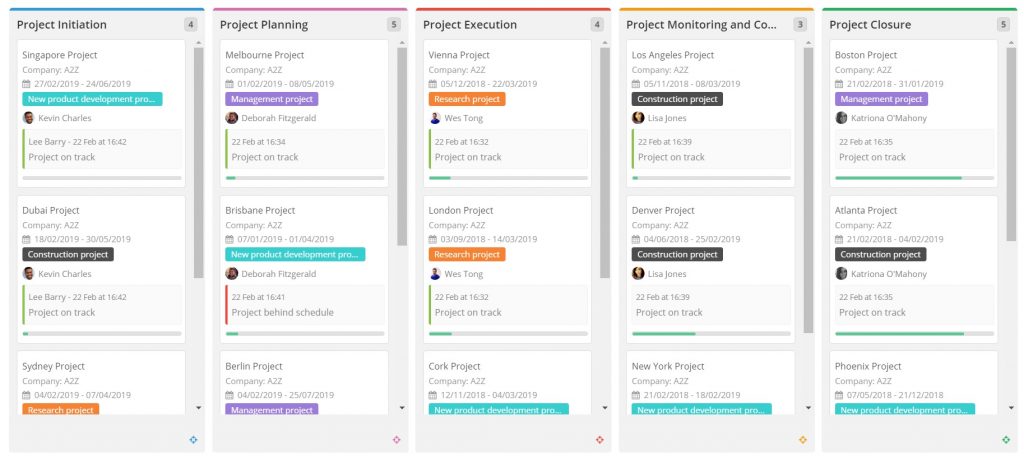 Teamwork is a project management tool similar to Trello but with additional features that will help you manage all of your affiliate campaigns, such as board view, task lists, team calendars, live chat, and more. You can use Teamwork across all devices.
With Teamwork, you can track and monitor your affiliate campaigns, stay organized no matter how many affiliate offers you are running, and keep track of absolutely everything.
Now what? Of course, all the tools listed here are just a drop in the bucket of software that can help improve your affiliate marketing performance. However, these tools are tested and proven to help you save time and monetize traffic faster.
If you want to read more about the ins and outs of affiliate marketing, you can check our expert affiliate marketing strategies. And join the Supermetrics partner program to earn 20% recurring commissions from each sale.
---
About Svetlana Gryaznova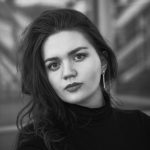 Svetlana is a Partner Marketing Manager at Supermetrics. By combining both her engineering and business education background, Svetlana has worked in several startups across Europe. At the moment she is applying her knowledge and skills to help grow the Supermetrics partner program. Feel free to connect with her on LinkedIn.
Turn your marketing data into opportunity
We streamline your marketing data so you can focus on the insights.