May 11, 2021
How to achieve affiliate marketing success
7-MINUTE READ | By Svetlana Gryaznova
[ Updated Jan 18, 2023 ]
Everyone who puts effort into affiliate marketing is hoping to achieve at least some level of success. But how exactly should you measure success in affiliate marketing? Simply making a lot of affiliate sales? Generating a substantial share of your income from affiliate marketing? Making enough to buy your friends a round of beer on the weekends? Or earning enough passive income to support your FIRE (Financial Independence, Retire Early) lifestyle?
Your vision of a successful affiliate marketing venture certainly includes making good money, but many affiliates strive to achieve more than just that. In this article, I'll reveal the key factors for success in affiliate marketing by covering everything from how to get started to the insights from those who have made it.
Rules for affiliate marketing success
Do what you love
Yes, it's within your reach to love what you do and still be successful. It doesn't mean the path to success will be easy, but it's worth it. Before you start searching for affiliate programs to join, do your research on the daily activities of affiliate marketers. Make a list and ask yourself:
Can you imagine spending every morning working on some of those tasks?
Which of these tasks would make you feel most satisfied?
Do these activities make you feel excited at all?
Answering these questions will not topple your whole world but they may help you understand what you want to do and find your core values.
Find the right niche
Finding the right niche is the key to success in affiliate marketing. To discover niches worth your time and effort, start with simple research on Google. You may want to focus on trending or evergreen niches.
For example, if you plan to mostly attract an audience to your affiliate website through organic traffic and SEO efforts, you should navigate toward evergreen topics that remain relevant in the long term. On the other hand, if you're looking for quick results, you can find a trending niche and milk it as long as it lasts. We've discussed how to find niches for your affiliate marketing business in this blog article.
Never stop learning
The world is changing rapidly. To be successful in life and career, you should constantly learn and develop new skills. That also counts for affiliate marketing professionals.
By emphasizing the importance of life-long learning, I do not mean getting a degree in every new area you'd like to try yourself in. Today, there are plenty of online platforms and courses that will help you get the necessary knowledge and practical skills in any of the industries of your interest.
So, where to learn affiliate marketing? Here are some of the top resources available on affiliate marketing.?
Affiliate learning hub by Supermetrics
We've built a dedicated landing page containing everything you always wanted to know about affiliate marketing. Here you will find relevant information based on your level and learn the best strategies to boost your affiliate sales.
Online learning platforms
Successful affiliate marketers should possess diverse marketing and entrepreneurial skills. Online learning platforms offer thousands of courses on various topics. Here're only some of them to help you get started:
Choose the platform you like the most and grow your professional expertise.
Practice, practice, practice
How do you get to Carnegie Hall?
Practice, practice, practice.
Once you've learned all the basics of SEO, paid advertising, and other ways of promoting affiliate offers, it's time to bring your knowledge to life. Start by launching your website and creating the content. Then, build the audience by advertising the website on social media, through PPC ads, or influencer marketing.
If it sounds like too much, there are also ways to start your affiliate marketing journey without a website. You can practice content creation and SEO by writing guest posts or reviewing and comparing products on video-sharing platforms.
Set up measures of success
To realize you're successful, you should know how to measure success. What exactly does success mean for your affiliate venture?
To find the right focus, start with drafting some critical success factors (CSFs)—high-level goals that are crucial for a business. Decide on 5–8 CSFs for your affiliate business. Here are some examples:
Maintain high quality across your content and affiliate offers
Build a loyal audience
Increase number of new leads by X%
Generate X revenue from affiliate activities
Be persistent
"Nothing in this world can take the place of persistence. Talent will not; nothing is more common than unsuccessful men with talent. Genius will not; unrewarded genius is almost a proverb. Education will not; the world is full of educated derelicts. Persistence and determination alone are omnipotent."
There will be a lot of challenges on your way to success in affiliate marketing. It can even take several years to become successful. But persistence plays an important role in the process. Remember always to push toward the finish line no matter what.
Affiliate marketing stories to inspire you
The path to affiliate marketing success isn't always smooth. Sometimes it helps to read the success stories of top professionals in the field to get inspired and take action.
As you may struggle to find those success stories from an affiliate marketing perspective specifically, I decided to briefly share the stories of how some of our top affiliates got started in affiliate marketing.
Ross Tavendale, Type A Media
Having an entrepreneurial soul, Ross started looking for ways to earn passive income since he was a student. His affiliate marketing business kicked off after he read "Super Affiliate Handbook" by Rosalind Gardeners and learned how to do SEO and write content for affiliate products.
Nowadays, he successfully runs several affiliate marketing projects and isn't going to stop there. You can find the full interview with Ross here.
Assaf Trafikant, Quickwin
For Assaf, it all started with selling vintage electronics on eBay. Thanks to this experience, he learned how to run ads, set up affiliate websites, and eventually became an SEO and data analytics expert.
Currently, he manages a huge analytics community in Israel, runs an analytics blog in Hebrew, and develops productivity tools. Not to mention, Assaf is also the CEO of an online marketing agency. To read more about Assaf's success story—head over here.
Josh Cottrell, Cottrell Consulting
It's difficult to disagree with Josh, who says: "…a bit of passive income is a win." At first, he got started with Excel, learning all the ways to process, analyze and visualize data. Years later, Josh founded a startup, which required him to spend hours on translating a data table into a compelling visual.
Today, Josh successfully runs a consultancy on data visualizations and builds up Data Studio & Excel dashboard templates. Check the complete version of the interview with Josh here.
Final thoughts
As you may have noticed, there is no one recipe for success. Only you can define what success in affiliate marketing looks like. To find your way in the affiliate marketing industry, first identify your true passion and research what niche to go after. Always maintain high quality in your content and other activities to serve your target audience.
Remember, no affiliate marketer has become successful overnight. It's a long and bumpy road with lots of ups and downs. But if you follow the rules laid out in this article, you may find yourself on the path to success quicker than you think. And who knows, maybe one day your story will inspire others.
Take the first step by joining our Supermetrics partner program and earn 20% recurring commissions from each sale. And in our ultimate guide, you will find out more about the basics of affiliate marketing.
---
About Svetlana Gryaznova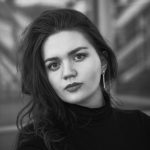 Svetlana is a Partner Marketing Manager at Supermetrics. By combining both her engineering and business education background, Svetlana has worked in several startups across Europe. At the moment she is applying her knowledge and skills to help grow the Supermetrics partner program. Feel free to connect with her on LinkedIn.
Turn your marketing data into opportunity
We streamline your marketing data so you can focus on the insights.