All content marketers want a long-lasting relationship with their audience. This requires attention from the right people. A loyal audience consists of people who want to read your content. You also need visibility in the search engines to achieve the attention in the first place.
The next stage is about reaping the benefits of your hard work, and one of the most effective ways to monetize your content is to join affiliate programs. However, the assumption that affiliate marketing is just about joining affiliate programs and inserting your affiliate links doesn't hold water. Your affiliate offers need to match your audience.
For example, if your blog readers consist of marketers and data analysts, you might want to choose a product that helps them be more efficient in their daily work. An affiliate partner offer for a reporting automation tool such as Supermetrics would be a good place to start.
Think for a moment. Which offers could potentially bring value to the members of your community? But never sacrifice the informative value of your content for promotion. Converting a visitor into an affiliate sale is all about targeting.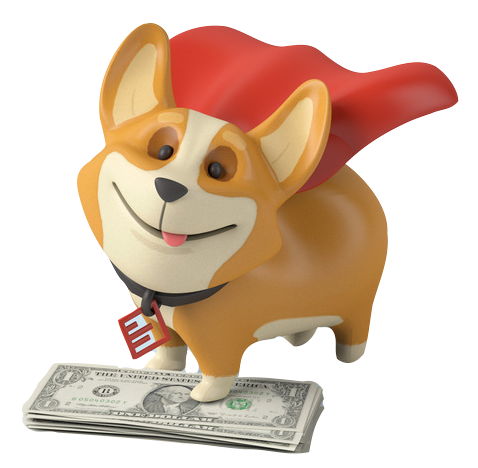 Not a Supermetrics partner yet? Become one
Earn 20% recurring commissions from each subscription sale you bring us.
Click here
Keep in mind that creating content doesn't need to be static and published only in one place. You may create an article on your blog, record a podcast episode where you discuss the same topic, and then write on social media about it. Sounds like a lot, doesn't it? But you will accomplish what you're after eventually.
To help you get started, here are some content types that are good for affiliate marketing:
1. Guides and ebooks
Aren't guides and ebooks time-consuming to create? Well, yes. They certainly can be. But there are three good reasons why investing your time in drafting guides and ebooks can pay off. They contribute to gaining your audience's trust and building your brand image. And they're well-suited for lead generation, too.
This kind of content is perfect for compiling email lists. You can offer guides and ebooks in exchange for signing up to your mailing list. Later, you can send follow-up emails.
2. Product reviews
This is perhaps an easier way to get started if you're not ready for guides and ebooks yet. As a low-barrier option, product reviews allow you to share your opinion of the product and offer insights into best practices, for example.
Product reviews are not any less effective in affiliate marketing. In fact, 84% of people trust online reviews as much as personal recommendations.
Of course, your reviews should be favorable because your goal is to attract new users and earn commissions. But keep in mind that readers can spot fake reviews miles away. If your reviews reek of fake, overly positive appraisals of the affiliate products you promote, you're on the wrong path. Don't underestimate your audience. Make sure you know the ins and outs of the products you're promoting.
This doesn't mean, however, that you should leave out what you don't like about the product. When you share both positive and negative points, you show to your community that you're looking out for their best interests. Focus more on the good aspects but don't avoid mentioning features that could be improved.
However, when you mention disadvantages, ensure that they don't cover any critical features or functionality. You don't want to drive potential customers away, either.
3. Product comparisons
Comparisons are great because they let you promote more than one product in a single post. You just need to choose products that belong to the same niche and can evoke interest among the members of your community.
If your opinion is biased – and in this case it probably is – you can share this information. People appreciate honesty, but what they appreciate even more is that you provide valuable insights about these products and help them choose the right one.
Ideally, the products you're comparing haven't been featured many times in similar comparison posts on other websites. In case they have, you should at least try to offer some unique observations that haven't been mentioned elsewhere.
Again, similar to product reviews, comparisons also require that you're familiar with the products. You cannot just present someone else's user experience as your own. This brings no value to people.
4. Tutorials
As a great way to pull your audience in, tutorials show people how they can use the affiliate product and what results they can achieve. Tutorials don't have to be boring either. Instead of the usual computer screen and voice recording, you can also show your face and structure each step into a story.
Storytelling is effective in affiliate marketing because it appeals to people's emotions. Your audience can forget what you say in the tutorial but they will not forget how your story made them feel. According to cognitive psychologist Jerome Bruner, stories can make your presentation 22 times more memorable.
While tutorials are suitable for both written and video content, videos tend to be more effective as they show the whole process in real time. They also translate into more actionable content. This is good since you want people to take action by clicking your affiliate links.
5. Videos
While not a content type in itself, videos are also worth mentioning as a medium. All of the previously listed content types can also be delivered in video form and they might be even more effective that way.
Successful affiliate marketers know how to blend different channels, from traditional blog articles and social media posts to videos and podcasts. If you have a blog that hasn't been picking up steam lately, you might want to consider trying out a video post.
Similar to written posts, videos can be used to redirect traffic from your site to the affiliate products. And if your video is not centered around the product itself, it's better to disclose to your viewers that you're featuring affiliate links.
Tip: You can also repurpose the same content for different channels if you do it the right way. This can save plenty of your time from content creation. The content you decide to recycle should be so called evergreen content that remains relevant for a long time.
Conclusion
You can test these content types and see which ones are the most suitable for your affiliate marketing efforts. Place your audience's interests always at the forefront. That way, you're more likely to attain your ultimate goal of converting your visitors into affiliate customers.
If you want to read more about affiliate marketing check out this guide on expert affiliate marketing strategies. And join our Supermetrics partner program to earn 20% recurring commissions from each sale.
---
About Johannes Rastas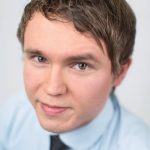 A Partner Marketing Manager at Supermetrics, Johannes focuses on expanding the Supermetrics partner program and collaborating with their existing partners. He also works with SEO and content on a daily basis. Feel free to contact him on LinkedIn.