There are many popular and free affiliate marketing courses available to boost your affiliate sales. In this article, we picked the best affiliate marketing courses and resources available for beginners and experts.
The coronavirus (COVID-19) has changed the daily work of marketers around the globe. In the digital space, it brings challenges for agencies, freelancers, and independent affiliate marketers. The good news is that these changes also bring new opportunities. There are millions of us at home, waiting for the coronavirus crisis to end. This offers a chance to look at our digital skills and pick up some self-learning activities.
Why should you improve your affiliate marketing skills?
Maybe you want to step into the world of affiliate marketing and generate income through working from home? Perhaps you're a digital marketer who wants to improve your all-round marketing skills? The coronavirus outbreak changes the digital landscape and gives you an opportunity to rethink your online strategies. Improve your digital marketing skills now to create more revenue in the future.
Best free affiliate marketing courses to start during the coronavirus outbreak
Successful affiliate marketing requires diverse marketing skills. Online learning is a great way to get started. Luckily, there are some quality affiliate marketing courses available that can help you! Let's have a look at the best resources available now.
Earn from affiliate marketing
Get your affiliate marketing basics in check with these free guides and resources.
Udemy – Affiliate Marketing Course for Beginners
This 2 hour guide by Tyler Stokes takes you through the fundamentals of affiliate marketing.
AffiliateFix – Guides, Case Studies and Tutorials
Here you can find courses and tips from other affiliate marketers and affiliate mentors. AffiliateFix is mainly known for its large affiliate community and active forum.
Supermetrics – The Ultimate Guide to Affiliate Marketing
In case you're new to affiliate marketing, we created this guide to help you get started.

Learn SEO
During the COVID-19 crisis, more people than usual are searching for information online. We all know that ranking high in search engines improves organic traffic. The following sources offer you quality SEO training at no cost.
HubSpot – SEO Training Course
HubSpot teaches you the basics of SEO in this compact online training. Extend your learnings with a course on content marketing and earn a free certification.

Yoast – Free SEO training: SEO for beginners
This course entails the basics of search engine optimization and teaches you how to rank higher with your website.
MOZ – Starter Pack (series) and Sequel Pack (series)
MOZ has your back during this pandemic and temporarily offers all its non-certified courses for free. Use the code ''wegotthis'' and get access to a single course or course series pack. The Starter Pack and Sequel Pack contain a variety of high-quality digital marketing courses such as:
SEO client prospecting and pitch

Technical SEO Audit

Selling the value of SEO
Downloaded courses can be entered for one year.
Master digital marketing tools

Data-driven marketing has always been important for high-earning affiliates. Follow their path and become a pro in these digital marketing tools.
SEMrush – Overview Course
Learn how to use SEMrush in this overview course provided by the SEMrush Academy. Also check out their SEO Toolkit and Keyword Research courses.
Ahrefs – Marketing with Ahrefs
Understand how to use Ahrefs in this complete 5 hour walkthrough. Learn major Ahrefs features and understand how to apply them in your marketing strategy. We also applaud Ahrefs for their extensive Blogging for Business course, which contains valuable lessons for both beginner and expert bloggers.
You can find more affiliate marketing tools in our post about the Top 10 Essential Tools for Affiliate Marketing.
Improve your paid advertising skills
COVID-19 has caused a drastic drop in consumer spend for many industries. Consequently, paid advertising has become one of the most challenging areas in affiliate marketing. Boost your PPC knowledge and optimize your conversions with the following marketing courses.
Google's Skillshop – Google Ads Courses
Get your Google Ads certification after following one of the Google Ads courses. Google offers a basic navigation course with practical examples for Search Ads, Display Ads, Video Ads, and Shopping Ads.
WordStream – PPC 101, PPC 201 and Advanced PPC Course
Start learning PPC as a beginner, refresh your knowledge with the intermediate course or get advanced PPC tips in this pay-per-click course series of WordStream's PPC Academy.
Join virtual marketing events

Many digital marketing events for 2020 are moved to a virtual setting due to coronavirus. Enjoy the following events while practicing social distancing.
April 21st Content Marketing Conference
The content marketing conference organized in Boston is now a digital event. Register and get free access to 10 workshops and 4 keynotes in the field of content marketing.

April 21st till 23th The MarTech Conference
A Virtual Event For Strategies & Solutions is the replacing event for The MarTech Conference that was supposed to take place in San Jose, California. Join the online event and get informed about the latest marketing developments.

May 20th & 21st Midwest Digital Marketing Conference
Join the free live 2-day virtual summit which includes 5 sessions on e.g. social media and artificial intelligence, LinkedIn newsfeed and Facebook Ads strategy.
As the advice for social distancing continues, it's expected that more events will become fully digital. Check out a full list of digital marketing events in 2020 and their status on marketingterms.com
Learn affiliate marketing from industry experts
Spending more hours at home? This is the perfect time to grow your professional network! Use your time to connect with digital and affiliate experts around the globe. Grow your LinkedIn network, start following marketing specialists on Quora and reconnect with digital ex-colleagues you haven't talked to in a while.
Read expert digital marketing blogs

Affiliate marketing is an industry with continuous developments. Now is a great time to read those blog articles you wanted to catch up on. Some digital marketing blogs worth following are:
Affiliate and referral marketing
Smart Passive Income – Created by Pat Plynn, Smart Passive Income is a marketing blog about creating income from home.
Extole – The Extole blog keeps you updated on all aspects of referral marketing.
Charles Ngo – Charles' blog is solely dedicated to creating success with affiliate marketing.
Affiliate Tip – Shawn Collins is the Co-CEO of Affiliate Summit, the popular affiliate marketing conference. Find industry updates on his personal blog.

Digital marketing blogs worth exploring
KlientBoost – PPC and analytics
AdEspresso – Facebook and Google Ads
Coding is for losers – Digital analytics
Online Metrics – Digital analytics
Gaps – Business development
Animalz – Content marketing
Grow and Convert – Content marketing
Backlinko – SEO and content marketing
Blog posts and updates from industry experts will help you gain knowledge and will make sure you stay up to date.
We hope these affiliate marketing courses and resources will take your digital presence to the next level. If you're looking for more tips to boost your affiliate marketing, check these 7 best affiliate marketing books for beginners.
For more industry trends, take a look at these affiliate marketing insights.

And join the Supermetrics partner program to earn 20% recurring commissions from each sale.
---
About Hetty Korsten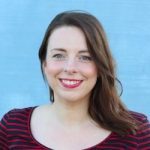 Hetty Korsten is a Partner Marketing Manager at Supermetrics. She has worked for fast-growing SaaS startups in Copenhagen and Helsinki. Currently, she's growing the in-house partner program at Supermetrics. Feel free to connect with her on LinkedIn.
Turn your marketing data into opportunity
We streamline your marketing data so you can focus on the insights.