Keen to meet the top affiliate marketers and advertisers in the industry but unsure how and where? In this article, we've decided to share large-scale affiliate marketing conferences happening in 2022 to help navigate your way.
Affiliate marketing conferences: waste of time or a must?
Most affiliate conferences, both online and offline, are not free. So, the question is: are they worth it? Well, it's up to the attendees to decide what's in it for them to visit these events. Let's talk about why even top affiliate marketing experts should attend conferences from time to time.
Learn
Whether it is general info about affiliate marketing or some useful advice for companies on how to open up a new revenue stream using affiliate marketing, conferences help you acquire knowledge that's not available elsewhere. Most experts just don't share this information online unless there is an occasion, like a conference or forum. And we know the sky's the limit when it comes to acquiring knowledge.
Even if you have only learned something new about your area of expertise, that's already perfect. One day, this knowledge will pay off.
Meet
Networking is the most popular reason people attend conferences, forums, and other similar events. But what is networking all about? It involves exchanging ideas and information among people specialized in one sphere or sharing a common interest. Networking is usually done in an informal social environment, for example, during a break between performances or at the afterparty following the conference.
Affiliate marketing conferences may give you a unique opportunity to connect with world-class experts, local specialists, startups, or unicorn companies with exclusive knowledge and experience. You can ask whatever questions are on your mind about affiliate marketing. At the same time, it won't be annoying because all the people at the conference joined for one common goal – to exchange ideas. Not all conferences are dull. Remember to make it an experience for yourself.
Below we share the top affiliate marketing conferences you should consider attending in 2022.
Affiliate Summit Europe
When: July, 2022
Where: Amsterdam, the Netherlands
Link: https://www.affiliatesummit.com/eurolive
Affiliate Summit Europe is one of the most important conferences in the affiliate marketing industry. Being postponed for a couple of years, the conference will take place this summer in Amsterdam, the Netherlands. And this year, it also features a 100% female speaker line-up.
This summit is suitable for various target groups — beginner and expert affiliate marketers, advertisers, and educators. The conference features expert sessions covering multiple topics that are guaranteed to help you take your business to the next level— networking events and Exhibit Hall, where advertisers can present their companies and products.

What to expect? You'll get a great chance to meet over 2,000 affiliate marketing experts from all around the world. The conference supports networking at its core and organizes various activities so that you can meet as many affiliate experts as possible — the Meet Market, drinks reception, and MATCH! Networking activities.
Back in 2020, we attended the Affiliate Summit Europe online conference and put up an article on how it was organized and what was covered. You can read more about our experience here.
Affiliate World Global
When: February, 2022
Where: Dubai, United Arab Emirates
Link: https://affiliateworldconferences.com/dubai/
Keynote speakers: Mark Joyner, Jason Akatiff, Aline Couto, John Hefter, and more
Affiliate World Global is a two-day conference for the world's top affiliate marketers and ecommerce entrepreneurs. The line-up for the event consists of top performance and ecommerce marketers that'll provide you with mastermind-level content.
The agenda is varied and features keynote speakers from some of the best-known and fastest-growing companies worldwide. The topics covered during the conference include affiliate tracking, lead generation, and ecommerce strategies.
The Affiliate World Global conference hosts several networking events enabling attendees to make valuable connections and garner key takeaways for your business. It's a great place to get to know other experts in the affiliate marketing industry and learn the best strategies from top experts.
Affiliate World Europe
When: Summer, 2022
Where: Barcelona, Spain
Link: https://affiliateworldconferences.com/europe/
Keynote speakers: Moiz Ali, Aleyda Solis, Chris Erthel, Emanuela Motta, and more
If you miss the Affiliate World Global conference in February 2022, another one is organized in Europe this summer. Affiliate World Europe is a two-day conference event taking place in Barcelona that brings together professionals from the worlds of affiliate and ecommerce marketing.
You'll attend sessions to hear the latest news coming from the affiliate marketing sector in Europe and where the future of ecommerce marketing is heading. Plus, the conference is loaded with networking events. And because the events are niche-focused, you'll get a chance to meet like-minded people.
Affiliate Conference
When: 7th of November, 2022
Where: Munich, Germany
Link: https://www.affiliate-conference.de
Keynote speakers: Philipp Westermeyer, Dr. Meike Gebhard, Rolf Schmiel, Daniel Enders, and more
Germany is one of the most mature affiliate marketing markets in the world. So, for all of our German readers interested in this field, you might want to peek at the Affiliate Conference taking place in Munich this November.
With 500 participants, Affiliate Conference unites affiliates, advertisers, affiliate managers, online marketing managers, ecommerce managers from various industries and companies. The conference features several key topics, including customer psychology, boosting affiliate program performance, hybrid partner marketing, and the hot topic of today— the future after third-party cookies. On top of that, the event is planned to include networking breaks and workshops.
Affiliate Huddle
When: 6th of April, 2022
Where: Brighton, UK
Link: https://www.brightonseo.com/event/affiliate-huddle/
Keynote speakers: Parth Suba, Beth Barnham, Michael Van Den Reym, Claire Carlile, and more
Join in the discussion on the latest trends and practices in the affiliate marketing industry. Affiliate Huddle, organized by BrightonSEO, is free to attend, a one-day conference explicitly dedicated to affiliate marketing. Together with affiliate experts from all over the world, you'll share the knowledge and debate in a relaxed environment.
The best news is you can become a speaker yourself. If you consider your experience worth sharing or are simply interested in gaining some visibility, the event speaker submissions are open now for this year. Don't miss your chance!
DMIEXPO
When: 13-14 November, 2022
Where: Tel-Aviv, Israel
Link: https://www.dmiexpo.com/
Keynote speakers: Itay Paz, Mike Peters, Matt Bacak, Anna Gita, Haran Rosenzweig, and more
DMIEXPO event has operated for 21 years, bringing together leading affiliates and advertisers. At DMIEXPO, experts and best speakers from all over the world share their insight into the future of affiliate marketing.
The conference will feature keynote sessions, networking sessions, and workshops. The 2022 event is already confirmed, yet without the official schedule, so stay tuned for more updates later this year.
Afiliados Brasil
When: 26-28 May, 2022
Where: Convention Center Frei Mug, São Paulo, Brazil
Link: https://www.afiliadosbrasil.com.br
Keynote speakers: Marcos Moura, André Cia, João Pedro Motta, and more
Afiliados Brasil is the annual conference and one of the most significant affiliate marketing events in Latin America. The event brings together affiliates, bloggers, companies, and advertisers.
Afiliados Brasil aims to reveal all the secrets around monetization through affiliate programs, and it does it through a three-day conference. During the event, participants will have an opportunity to listen to the best affiliate marketing experts in Brazil. The event program for 2022 hasn't been released yet, so if you're planning to attend — be on the lookout for updates.
Other affiliate marketing conferences worth checking out
TactixX Deutschland
When: 12th of July, 2022
Where: Munich, Germany
Link: https://www.tactixx.de/de/
PI LIVE performance and partner marketing conference
When: 18-19 October, 2022
Where: London, United Kingdom
Link: https://performancein.live/london/
PI LIVE Advanced
When: 26th of April, 2022
Where: New York, USA
Link: https://performancein.live/new-york/
TES Affiliate Conference
When: 23-26 February, 2022
Where: Hotel Calipolis, Sitges (Barcelona), Spain
Link: https://tesaffiliateconferences.com/
International Conference on Affiliate Marketing and Online Advertising
When: May 23-24, 2022
Where: Vancouver, Canada
Link: https://waset.org/affiliate-marketing-and-online-advertising-conference-in-may-2022-in-vancouver
For other industry insights, take a look at this article, where we cover affiliate marketing trends for 2022. Don't forget to join our Supermetrics partner program to earn up to 20% recurring commissions from each sale.
---
About Svetlana Gryaznova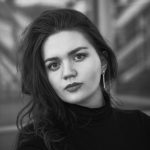 Svetlana is a Partner Marketing Manager at Supermetrics. By combining both her engineering and business education background, Svetlana has worked in several startups across Europe. At the moment she is applying her knowledge and skills to help grow the Supermetrics partner program. Feel free to connect with her on LinkedIn.
Turn your marketing data into opportunity
We streamline your marketing data so you can focus on the insights.