Affiliate marketing as a form of internet marketing is constantly evolving – it's not the same as five years ago. But how to stay ahead of the competition under such fierce circumstances?
Keep informed. Even though we absorb tons of information every day on social media and in the news, reading the good old-fashioned books is still the best way to generate new ideas and learn new perspectives on a fast-changing field such as marketing. No wonder Bill Gates carries around a tote bag with books wherever he goes, while Warren Buffett considers reading 500 pages a day is a key to his success.
Here are some of our favorite books in the affiliate marketing industry that will definitely help you keep growing. These books are suitable for both affiliate marketers and managers:
Affiliate Marketing: Secrets by Chandler Wright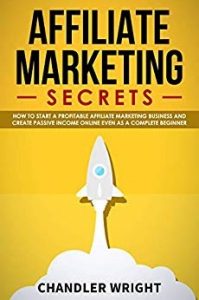 Starting with the definition and covering trends and tips, the author speaks the truth about what it takes to become an affiliate marketer. This book demands no prior knowledge in affiliate marketing and should be your starting point in the difficult choice: to be or not to be (an affiliate marketer, of course).
Affiliate Marketing: Secrets impressively combines basics, typical examples, critical tools and an answer to the question "How to achieve $10,000 a month?" to give you the full picture of this industry. As soon as you learn a solid foundation of affiliate marketing from this book, you are good to go.

Affiliate Marketing for Dummies by Ted Sudol and Paul Mladjenovic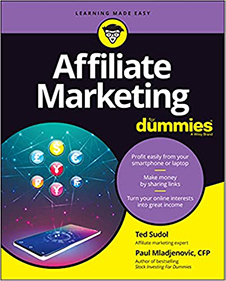 This legendary book series has become famous for covering diverse topics in a beginner-friendly format. This book is no exception.
Affiliate Marketing for Dummies by Ted Sudol and Paul Mladjenovic is easy and quick to read but the best for diving into the affiliate marketing world. As this book combines theory and practical instructions, this is definitely a great place to start. Ted Sudol is an experienced affiliate marketer himself, so while reading this book, remember, you're learning from the best.
The Complete Guide to Affiliate Marketing on the Web by Bruce C. Brown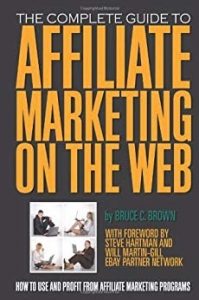 If you still haven't started your affiliate marketing journey just because you think you don't have enough knowledge yet, this book is worth checking out. It will help you gain the necessary expertise in affiliate marketing building up the foundation brick by brick, chapter after chapter.
This book is useful for the newbies, but certainly not for experienced affiliate marketers and managers. No matter if you are considering becoming an affiliate or if you are an online retailer seeking ways to increase traffic to your website, the book is meant for you.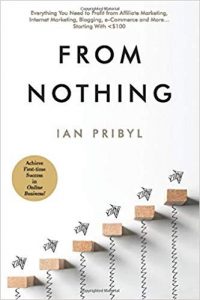 Ian Pribyl dived into internet business when he was only 16. And even back then, he recognized online business as a path to absolute independence in life. His book From Nothing is an ultimate guide to starting an affiliate marketing journey, reinforced by the authors' broad experience and practical guidance. If your website is failing and you've lost all hope, this book can be a life-saver.
Even though the book doesn't focus entirely on affiliate marketing, the author explains: "If you want to build ANY of those businesses [eCommerce website, a blog, an affiliate marketing business, a lead generation business], you need to learn how to market on the internet."
Affiliate Marketing by Mark Smith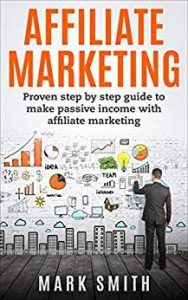 This book delves into proven strategies of affiliate marketing. Although it is an easy and short read, it covers such an important topic as affiliate marketing scams – fraudulent networks and advertisers. Affiliate marketing is often considered to be fast and easy money, which is a completely false assumption. Unfortunately, this is the kind of information most affiliate marketing books seem to lack.
If you already know what affiliate marketing is, your key takeaways from this book will be a list of the affiliate marketing terms, ways to monetize your social media network and methods to avoid the creation of a personal affiliate website.
Performance Partnerships: The Checkered Past, Changing Present and Exciting Future of Affiliate Marketing by Robert Glazer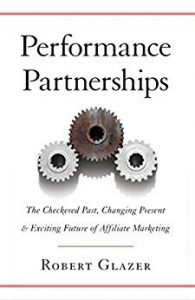 Performance Partnerships offers an in-depth examination of the affiliate marketing industry – from its roots to the upcoming future. By providing a great perspective on the past, the book presents a better understanding of its influence on the future of digital marketing.
Robert Glaze is a highly successful entrepreneur and the founder and CEO of Acceleration Partners, a global performance marketing agency. He shows that affiliate marketing can be a powerful tool to grow a business by paying only for what gives actual results. Since every company may benefit from establishing performance partnerships, the author explores why it's important and how to get things done.
Affiliate Marketing: Launch a Six Figure Business with Clickbank Products, Affiliate Links, Amazon Affiliate Program, and Internet Marketing (Online Business) by Noah Gray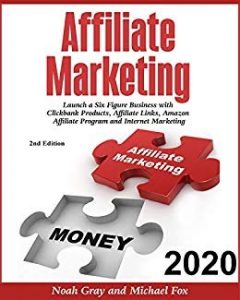 In this book, author Noah Gray shares the non-trivial principles on how to start a successful online business that can earn you good money through affiliate marketing. Through these principles, Gray shows that any person can achieve the goal of launching a six-figure business. All you need to do is follow the strategy listed in the book.
The book focuses not only on developing theoretical knowledge but also offers practical tips, for example, the list of affiliate programs to sign up with or mistakes you should avoid. Moreover, the author raises an important question about personal brand and its connection to real business.
Affiliate Program Management: An Hour a Day by Evgenii "Geno" Prussakov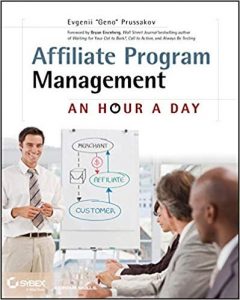 Evgenii Prussakov is one of the top influential personalities in the affiliate marketing world who uncovered the do's and don'ts of affiliate program management in his first book in 2007. Affiliate Program Management: An Hour a Day is comprehensive and the largest piece of his work, revealing what it takes to set up a successful in-house affiliate program.
If you'd like to turn your online business into internet gold or are hired to manage an in-house affiliate program, this book is a must-read for you. The author guides you "all the way from an introduction to affiliate marketing to advanced affiliate program management and analysis." This book is an excellent guide for those aspiring to take the business to the next level.
Final thoughts
Reading is essential if you want to become an affiliate marketer and achieve positive results in this industry. Even if you are an affiliate manager who develops an in-house program, marketing books are the best way to find inspiration and unconventional practices. Luckily, nowadays many professionals are ready to share their experiences and diverse knowledge.
Becoming an affiliate marketer takes a massive amount of determination. Although affiliate marketing has been underestimated, many people have proven that putting in the knowledge and hard work will lead to a successful and independent life in the future. Reach your goal of becoming a successful affiliate marketer or manager by learning from the best in the field.
If you are struggling to find more advanced tips for affiliate marketing, do not hesitate to check our knowledge base – Supermetrics affiliate blog. If you want to find more industry insights, take a look at these affiliate marketing trends in 2022.
And join the Supermetrics partner program to earn 20% recurring commissions from each sale.
---
About Svetlana Gryaznova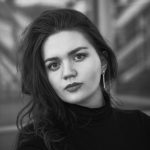 Svetlana is a Partner Marketing Manager at Supermetrics. By combining both her engineering and business education background, Svetlana has worked in several startups across Europe. At the moment, she is applying her knowledge and skills to help grow the Supermetrics partner program. Feel free to connect with her on LinkedIn.
Turn your marketing data into opportunity
We streamline your marketing data so you can focus on the insights.