A brand new decade means that it's time to take a look into the future and try to evaluate what 2020 might hold for us in the affiliate marketing industry.
In this article, a group of 11 digital marketing experts reveal their predictions about the future of affiliate marketing and share practical tips for affiliates in 2020. Both new and experienced affiliate marketers will find out what changes are waiting ahead in the affiliate marketing landscape and how one should prepare for them.
Affiliate marketing has undergone various changes over the years. New technologies and products are being introduced into the market and Google keeps pushing out updates to its PageRank algorithm. To stay ahead of the affiliate game, you need to have your eyes on these trends and follow the market closely.
Here are some of the affiliate trends we have witnessed
Affiliate programs have grown in size, while at the same time there has been an increased demand for quality over quantity. Many programs still auto-approve new affiliates but they also consistently prune their affiliate base. This is to allocate their resources effectively and make sure that affiliates align well with their brand.

Content-related collaboration has become even more popular. The focus on content quality has pushed bloggers and other content marketers to the forefront. The most successful affiliate programs know how to accrue revenue through content affiliates.

Tracking technology has developed substantially from the early days. It's hard to even imagine running an affiliate program without proper tracking and attribution in place.

The rise of new affiliate platforms and networks means that businesses have more variety to choose from in terms of what technology they want to use to manage their affiliate programs. Now, you can easily find suitable software, regardless of your niche.

Affiliates who use social channels such as Facebook, Twitter, Instagram and Pinterest, exclusively, to promote their affiliate offers are also a relatively new phenomenon. A subcategory of content affiliates, these affiliates leverage their followers and convert some of them into customers, which generates affiliate commissions.

There is a plethora of marketing and training materials available to affiliates. When you join an affiliate program, you get instant access to these materials, which helps with your promotional efforts. Back in the day, you usually had to compile your own materials.
It's obvious that we have come a long way from these developments. Affiliate marketing has become an inherent part of the digital marketing strategy for many businesses, from startups to large enterprises. It comprises a major source of their revenue and contributes to their customer acquisition efforts.
New trends mean new opportunities for you as an affiliate. Be among the first to learn about them and keep improving your skills so that you can take your affiliate career to the next level.
What about affiliate marketing in 2020? What changes should we experience in the upcoming year? To give you a glimpse of what could be ahead, we asked these two questions from digital marketing experts:
1. What changes do you expect to see in affiliate marketing in 2020?
2. What advice would you give to new affiliate marketers who are just starting out?
Let's take a closer look at what the experts have to say: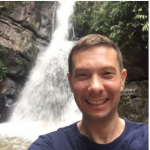 Adam Riemer, Founder of Adam Riemer Marketing
"We can expect to see more and more resources blocking third party cookies. This means traditional affiliate tracking will not work. We've already seen the trend start in 2019 with ITP and Google Chrome blocking third party cookies. The one specifically mentions affiliate networks and affiliate cookies as being wiped or ignored automatically. It is important that you as an affiliate talk to your merchants about alternative tracking types like first party cookies, parameter based, and database tracking.
Many sites are old and slow. If you are just starting out, focus on building an incredibly fast loading website that provides solutions immediately. Don't use fancy sliders and giant images. Also, avoid talking about yourself and why you like the product or service you are selling as an affiliate. By doing this you have created an amazing user experience and a fast loading website for mobile which can help to increase your conversions, build your website as a trusted resource, and you're very SEO friendly."

Farasat Khan, Growth Marketer at IsItWP
"In affiliate marketing, sites tend to promote the brand that provides the best CPA. However, users are getting smarter and more tech-savvy. Instead of promoting the big payers, promote the one that provides an outstanding product or service. It will deliver more conversions in the long term.
As a new affiliate marketer, you should focus on and invest more in content rather than sales/conversion. Once you have established some authority in the niche, commissions will follow. Try venturing into data-driven content to allow organic reach for your brand."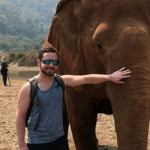 Evan Porter, Full-time Blogger and Marketer at WordsbyEvanPorter
"In 2020 and beyond, I think affiliate marketers will only be able to rely less and less on organic search (Google) traffic. The rise of ad space in the search engine results, along with more and more featured snippet and rich search features has lead to fewer and fewer click-throughs to websites for most searches. Affiliate marketers will have to become more well-rounded content creators, leveraging video platforms, social media, and more in order to continue growing their audience.
If you're just getting started in affiliate marketing in 2020, it's not too late. But you should realize that the days of throwing up thin, impersonal product reviews and roundups is coming to an end. Content on the web is hitting critical mass and it takes more effort to stand out than ever. Pick a topic you're passionate about, or have some expertise in, and focus on bringing real value to people rather than just trying to intercept people on their way to Amazon or other marketplaces."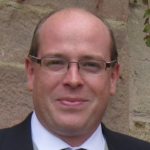 Ben Taylor, Serial Solopreneur and Founder of HomeWorkingClub
"2020 will be a year when many affiliate marketers are going to have to adapt or die. As 2019 has shown, it's getting harder and harder to rank well on Google, regardless of the quality of your content and the consistency of your SEO. Even where you do rank well organically, you can still be much further down the page than you were a year ago, especially on mobile devices.
With this in mind, it's time to start taking alternative traffic sources seriously. Anybody who's putting off branching out into things like video and podcasting will need to adopt a greater sense of urgency. Be careful about what advice you listen to. The landscape shifts so quickly that some of it goes quickly out of date. Make sure you're not investing loads of time in yesterday's techniques."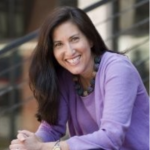 Paige Arnof-Fenn, Founder & CEO of Mavens & Moguls
"In 2020, I see increased use of voice search and mobile-friendly content being more important than ever before. I also predict affiliate marketing programs will get more of the budget as successful programs expand.
My advice is to focus on being helpful first and foremost and making the sale later. People notice and appreciate authentic content that educates, informs and entertains which builds the foundation for a trusted relationship over time. In my experience when you share what you know with personal stories they become open to your ideas and recommendations and sales will follow."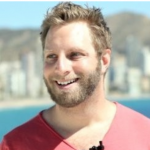 Adam Hempenstall, CEO and Founder of Better Proposals
"It will become more difficult for novice affiliate marketers to join affiliate programs. As far as I can hear from other company founders, some are closing down their affiliate programs, while others are being much more selective with the marketers they work with.
Focus on a very specific industry. If you're doing a great job for one company, word of mouth will spread quickly. I know affiliate marketers who do SaaS affiliate programs only and they have great success because they keep getting new referrals from other SaaS businesses – as long as they're not competitors."

Reuben Yonatan, Founder and CEO of GetVoIP
"The rise of zero-click on Google will have a big impact on affiliate marketers next year. Instead of sending searchers to outside pages, Google is just answering people's questions directly at the top of their search results. Already we've seeing organic traffic dry up in many markets for keywords that used to be strong drivers of traffic. In some industries, this will have a big impact on the bottom line for affiliate marketers, who might be forced to find other ways to drive traffic besides Google.
If you can find a way to build an audience or create valuable resources for one specific group of people, you're on the right track. For us, compiling user-generated reviews has been a key driver of success for our website and, ultimately, for our business."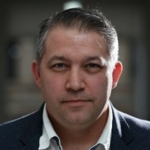 Paul Lovell, Founder of Always Evolving SEO
"One of the things I believe affiliates need to watch out for is the new changes Google has made around the no-follow attribute that will go live in March 2020. Affiliates would need to call out their links as rel=sponsored. So, the question is what will Google do with this information. They will have a clear signal for identifying links that were created for advertising purposes. I personally believe that they will use it to take action on sites where the quality looks a little low.
Make sure you do not use just one channel for user acquisition. Don't put all your eggs in one basket. There are lots of user acquisition models that are scalable for affiliates, but above all else ensure that your offering makes users keep coming back. I have seen too many sites where they are only interested in the user carrying out one action so that they earn their commission. Keep adding value and re-engage with your users."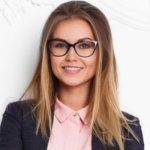 Olga Mykhoparkina, Chief Marketing Officer at Chanty
"I think the affiliate marketing field will become much more difficult to get into for novice marketers. As companies get more strict with choosing their partners, someone who's new to affiliate marketing will have a harder time convincing companies that they can bring them profit. As sad as this is, it's only reasonable.
Make some connections first. Before offering to become an affiliate, build trust by interacting with the company on social media, mentioning them in your posts, creating content that mentions them and in general doing everything you can for them to remember your name. You'll have a much easier way in."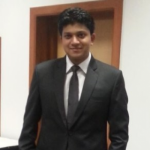 Shakun Bansal, Head of Marketing at Mercer Mettl
"Affiliate marketers would have to make a lot of changes in their content formats going forward. Interactive content and visual SEO will empower the customers and the audience to consume only the content they want to and not the complete content platter.
Voice search for phone-based and physical personal digital assistants will boom and brands will tweak their SEO strategy to suit the recent demands. The content playbook will be optimized for audio query variation and readily consumable 10-12 words information snippets.
If you can provide your content in the format of podcasts on your website or social media profile with clickable link to products and services, it will increase the accessibility of your content. Affiliate marketers can produce audio content and give a link to it on their website or have some kind of plug-in which reads the content out to their audience."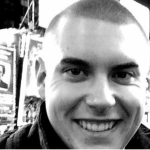 James Pollard, Founder of The Advisor Coach
"As an affiliate marketer myself, I can tell you that affiliate marketing is becoming more and more trust-based. People are buying from people they know rather than websites with reviews or links everywhere.
My advice to new affiliate marketers would be to build an email list. I am getting more and more affiliate sales through email because I'm building a relationship with my email list. I encourage them to respond back and ask me questions if they have any. I can easily respond and address any concerns they have. You can't do this with a static website.
Also, another piece of advice I would give is to use the product yourself. Don't be afraid to share your personal receipt to show your audience that you did, indeed, purchase the product yourself. People are more skeptical of affiliate marketers than ever before so providing that proof helps a lot."
Conclusion
Based on these insights, we can identify some recurring themes. The advent of voice search and the growing qualification criteria for new affiliates, for example, are popular predictions for affiliate marketing in 2020. Many also seem to agree on the need to adopt a multi-channel approach where videos, podcasts, webinars, and infographics complement the written blog content on a variety of channels.
There is a consensus that converting visitors into customers is not getting any easier. The requirement for authenticity calls for more thorough content and first-hand experiences. This is why affiliates are encouraged to focus on establishing a relationship with their audience.
Because SEO has such a fundamental impact on website traffic, all new SEO trends automatically affect most affiliate marketers. Therefore, any updates to Google's ranking factors such as new link attributes demand close attention and fast responses from affiliates.
In case you want to check more recent insights, you can take a look at these affiliate marketing trends in 2022. And join our Supermetrics partner program to earn 20% recurring commissions from each sale.
---
About Johannes Rastas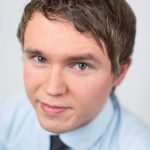 A Partner Marketing Manager at Supermetrics, Johannes focuses on expanding the Supermetrics partner program and collaborating with their existing partners. He also works with SEO and content on a daily basis. Feel free to contact him on LinkedIn.
Turn your marketing data into opportunity
We streamline your marketing data so you can focus on the insights.