Are you looking for a list of affiliate management software for your business? Continue reading. ?
Whether you aim to increase revenue, grow your customer base, or build brand credibility, affiliate marketing is a powerful channel.
In this post, we've put together a list of the leading affiliate marketing software so that you can find the best alternative for your partner program.
What is affiliate management software?
Tracking affiliate conversions is no easy task.
Affiliate management software is used for tracking and managing the performance of affiliates. It exists to make life easier and help you measure the traffic and revenue driven by your affiliate partners.
Choosing an affiliate marketing software depends on your business model, product, and budget. However, there are a number of features that all affiliate tracking tools have in common.
These include:
generating unique affiliate tracking codes and links
tracking referring traffic sources
tracking affiliate performance by traffic volume, clicks, conversions
fraud detection
While it's clear you can't run an affiliate program without affiliate tracking software, the question is, can you build it internally without purchasing a third-party solution?
Well, it depends. Building an internal tracking solution allows you to get better control over affiliate performance and save money on features you don't need.
On the other hand, affiliate marketing software would require a lot of resources, including a dedicated IT team, budget, and months to build it. That's why most businesses choose the hassle-free option of using a third-party software.
That said, let's dig into the alternatives.
iDevAffiliate
iDevAffiliate is one of the older players in the field of affiliate marketing software. Over the years, it has become a reliable option that covers most of your basic affiliate management needs.
Pricing starts only at $39 per month and includes an unlimited number of affiliates you can have on the platform. It also offers a wide range of possible integrations for ecommerce and billing. It can be installed in just a few minutes and is integrated with your existing website.

It's important to mention that all iDevAffiliate plans come without any fees on the number of transactions or affiliates you have. This gives it an advantage compared to other software. The higher priced plans come with additional features such as geo-targeting and QR codes. All plans include a self-hosted option.
The platform is customizable and white labeled. But iDevAffiliate requires some technical knowhow to tailor the platform to your needs. If that's not a problem for you, then it's great affordable solution to host your program. 
Rewardful is affiliate management software that enables SaaS companies using Stripe & Paddle to easily set up, manage and scale their affiliate and customer referral programs. Over 20,000 SaaS businesses use Rewardful to quickly set up partner programs for their products and services, allowing them to scale their businesses through partnerships.
One of the features that stands out about Rewardful is its simple and intuitive interface. Setting up an affiliate program with Rewardful only takes a few clicks and it's possible to customize your program to fit your goals. Their in-depth tracking and analytics provides you with a detailed view of your affiliate program's performance, and a wide range of integration options is also available.
On their platform, you can create numerous customizable campaigns with either one-time or recurring commission setup. One notable feature within their campaign setup is the ability to easily add Stripe Coupon codes (for Stripe users) inside campaigns, which will automatically apply to referred customers during checkout. You can also make campaigns private if you wish to create an invite-only partner program.
Rewardful offers a competitive pricing model, with no setup fees or hidden costs. Businesses can choose from several plans, depending on their needs and budget, and scale their affiliate program as their business grows. All plans include a 14 day free trial. Overall, it's a reliable, user-friendly, and cost-effective affiliate software solution tailored to SaaS businesses.
OSI Affiliate is an easy-to-use affiliate management software that helps you set up your partner program and recruit partners. The software is created for companies of all sizes and can be used for referral and affiliate programs that are just starting out as well as for more established programs.
As a manager, you have access to sales and click statistics as well as commission management. The affiliates have their own own dashboard to keep track of their earnings. You can also create discount codes and host contests to motivate your affiliates.
OSI Affiliate can be integrated with your shopping cart, making it a convenient solution for ecommerce.
One advantage is the platform's ability to recruit new affiliates. Recruiting promising affiliates has a major impact on the success of affiliate programs. OSI Affiliate makes recruitment easy with its integrated referral widget. The widget allows any visiting client to sign up using their email and get direct access to a personal referral link.
If you want to recruit affiliates from your own customer base and need a solid platform with all the main integrations, this one might be for you. Prices start from $47 upwards, depending on the number of affiliates and tracking requests you have.
PartnerStack
PartnerStack is a cloud-based partnership management platform. It helps SaaS companies and agencies manage all partner activities on one platform. The software can host affiliate programs, referral programs, and reseller programs.
It includes real-time reporting, payment management, order fulfillment, and licence management. It also offers tools to support the scaling of your program, including an affiliate market, where affiliates inside the PartnerStack platform can find your program.
For the management side, it allows you to segment your partners into different groups and automate your onboarding flow and engagement emails. Besides this, you can integrate it with over 30 third-party software solutions such as Salesforce, HubSpot, and Stripe.
PartnerStack has the ability to automate and streamline most of your program activities. Prices are from $500 and upwards per month, excluding extra fees on partner payouts.
This software is worth considering for more established companies who focus on rapid partner expansion.
Tune
Tune is a popular partner management software used by networks and brands around the world. And for a good reason. Tune goes one step further than most software and provides personalized dashboards and white labeling.
The marketing platform offers a solution for both in-house partner programs and networks. It's suitable for a SaaS business and offers a flexible solution for managing your partner relationships.
Tune is focused on tracking web and mobile activities and has all the main integrations to get your data flow into one system. It has a simple and intuitive interface to track and manage your partner activities.
The price is based on the features you need and the volume of traffic you have. Customer support is available to help you set up and improve the development of your portal, and real-time customer feedback is used to improve the software.

If you're focused on web and mobile traffic and want a reliable solution that has earned its name in the industry, Tune is the one to go for.
Impact
Impact is a forefront provider of partnership automation software. It can help your program scale with tools to recruit, onboard, engage, and manage your partner activities.
The focus of Impact is to provide automation for the full partnership lifecycle. This includes influencer, affiliate marketing, and channel sales management. It covers measurement and attribution as well as affiliate fraud detection.
It also has a large database of affiliates and companies to recruit from or to start co-promotions with.
Pricing is based on individual quota and depends on your functionality needs as well as the size and activities of your program.
Impact's price point and emphasis on scaling makes it more suitable for larger companies. If you are an established company with a goal of scaling fast and efficiently, Impact can be a good choice.
Post Affiliate Pro is a professional affiliate tracking solution that successfully automates over 30,000 affiliate programs.
The product allows multiple affiliate link styles, including standard affiliate links and direct links (meaning website visitors won't understand they are clicking on an affiliate link). A direct link is an advanced feature not available in most of the affiliate tracking software.
The software supports multiple tracking methods, covering not only cookies but also action, coupon, and per product tracking, for example. It pays off to get accurate tracking results for your affiliate marketing program.
If you're looking for an affiliate management software to support a tiered commission structure, this could be the one. You can build up a new private campaign and invite selected affiliates to join.
You may choose up to three different pricing plans – Pro, Ultimate, and Network. The pricing starts at $97/month, and the main difference among subscription levels is the number of tracking requests per month.
Affise is a popular partner marketing platform. Affise presents an enterprise solution to track, manage and analyze ad campaigns in one place.
With its tailored and user-friendly UI design, the platform is easy to use. Beyond that, it's customizable – from reflecting your brand identity to introducing custom integrations (e.g. HubSpot and Salesforce). Another useful addition is an Affiliate Academy that helps you learn how to work on the platform and master its main features. This makes the onboarding process much faster.
The system also offers CPAPI service (automated offers pulling service) that allows advertisers, agencies, and networks easily connect and transfer data to recipient systems (any kind of software for partner marketing)
Besides Affise features, customers also love it because they can pay for conversions (result) rather than just clicks. Their pricing starts from $499/month for the Scale business plan. If you're looking for a pay-per-conversion tracking and management solution with a friendly interface and custom integrations, this is what you need.
LeadDyno
LeadDyno is no stranger to tracking technologies and affiliate program management. In fact, they specialize in affiliate tracking for SaaS and ecommerce businesses.
This affiliate tracking software is great for its one-click integrations with 20+ apps, some of which are ecommerce, marketing, payment processors, CRM, and email marketing platforms.
For those striving to engage more with affiliates, LeadDyno offers various recruitment and communication features, from affiliate newsletters to automated emails sent to customers with an invitation to join your affiliate program. If you wish to help your affiliates boost performance, there is a possibility to load a ready-made content that they'll share on social media.
Before making the final decision whether to go with this platform or not, you'll get a 30-day free trial. Once it's over, you have to choose between two pricing plans, either for those just getting started or for enterprise clients who need more advanced features. The former starts with $49/month and 'Big Traffic Pricing' is from $149/month.
Tapfiliate is a popular affiliate tracking software that offers a variety of features at an affordable price. It's perfect for ecommerce and SaaS affiliate programs.
The tracking platform comes with all the features you need to scale your partner program: simple setup, easy affiliate onboarding, tracking links, coupons, and performance insights.
Among other features, Tapfiliate offers a customizable branded dashboard that allows your affiliates to overview all necessary information at a glance.
Plug & Play integrations guarantee that you get measurable results by automating your performance, giving you better control over different campaigns in a single dashboard. It supports WordPress, Shopify, and Squarespace, just to name a few.
Tapfiliate offers a 14-day free trial. After that, there are three pricing options to choose from – Essential, Pro, and Enterprise. These are priced $69/month for Essential, $149/month for Pro, and the Enterprise plan requires you to get a custom quote.
Voluum
Voluum has been providing affiliate management tracking service since 2015, which makes it one of the most novice platforms in the affiliate community. But new doesn't mean worse.
The modern interface makes the platform easy and intuitive to use. There are also a bunch of tutorials covering all the main features.
For all the international affiliate programs out there, the software allows you to get an overview of your spend and revenue in multiple currencies at the same time.
Additionally, Voluum offers robust reporting that's also accessible through a mobile app. Cool, right?
With the integration of 40+ traffic sources, you can control all affiliate marketing campaigns in one dashboard. And by choosing this affiliate marketing software, you also get an anti-fraud kit, so all bots fade away.
Voluum offers multiple pricing plans which depend on the features and events (number of visits, clicks, and conversions). The Discover plan starts with $49/month, billed annually, and includes up to 1,000,000 events.
Everflow
Everflow is a feature-rich partner marketing platform that helps you track the performance of affiliate, influencer, and media buying channels.
With Everflow, you can easily track all your partnerships in one place without using traditional tracking links. The solution features direct linking, tracking code URLs, and even impression tracking if that's what you need.
Everflow can help you discover new partners through their marketplace called EverXChange. Unlike many other affiliate marketplaces, partners on the EverXChange platform have a track record of bringing great results.
The affiliate tracking software also protects your partner program from fraud, reveals coupon affiliates, integrates with Shopify Store, and simply helps you scale your business.
You get charged by clicks only – not conversions, nor impressions. Pricing includes three main plans: Starter, Traction, and Enterprise and starts at $395/month.
Final thoughts
Whether you are looking to grow your SaaS or ecommerce business, affiliate marketing is an effective channel for generating new revenue. We hope this list provided you with insights into choosing the right affiliate marketing software for your needs.
You can check out more information on setting up an in-house affiliate program here. And join our Supermetrics partner program to earn 20% recurring commissions from each sale.
---
About Svetlana Gryaznova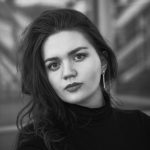 Svetlana is a Partner Marketing Manager at Supermetrics. By combining both her engineering and business education background, Svetlana has worked in several startups across Europe. At the moment she is applying her knowledge and skills to help grow the Supermetrics partner program. Feel free to connect with her on LinkedIn.
About Hetty Korsten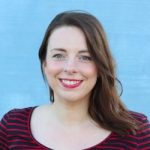 Hetty Korsten is a Partner Marketing Manager at Supermetrics. She has worked for fast-growing SaaS startups in Copenhagen and Helsinki. Currently, she's growing the in-house partner program at Supermetrics. Feel free to connect with her on LinkedIn.
Turn your marketing data into opportunity
We streamline your marketing data so you can focus on the insights.