Feb 23, 2021
Affiliate funnel: how to choose your own sales funnel for affiliate marketing
9-MINUTE READ | By Johannes Rastas
[ Updated Jan 17, 2023 ]
In this post, we'll explain how to choose an effective affiliate funnel. A sales funnel for affiliate marketing that leads your website visitors and other prospects to the merchant's product page.
As an affiliate marketer, it's your job to move website visitors down the funnel toward a purchase. This could even be narrowed down to simply driving traffic. It's really all that matters.
Obviously, the quality of that traffic determines whether it actually leads to a sale. But that's already expected if you've done your targeting right. You should match the content on your landing page with the intent of your website visitors. And also assuming that you've chosen a respected brand with a high-quality product whose own sales funnel works.
While there are many types of affiliate marketers and promotional channels to choose from, the need for driving traffic remains. The marketing channel is a variable element. It could be a review blog, social media post, webinar, email newsletter, or just a call with a client. You need that person to click your affiliate link and purchase the product before the cookie expires.
Benefits of the affiliate model
Instead of going through all the standard benefits of affiliate marketing, let's simply explain why affiliate marketing is worth it. Many new affiliates share the following concern: Why would I promote someone's product if I only get 20% commission of the sales price?
Three key points here:
You don't have to create the product yourself. And you don't need any monetary investment, except maybe purchasing the product for testing purposes. The product is already out there and there's demand for it. The hard work is already done for you.

That 20/80 division reflects how much you benefit from the product being out there without your input. And how much the merchant benefits from your promotional input.
You benefit from their marketing materials and the USPs that their marketing departments have narrowed down for you. If they offer free trials, all that remains is driving qualified traffic to the merchant's website through your affiliate link.
You don't need to maintain the product, provide customer support, or develop new features. All of these are time- and resource-consuming functions that are necessary. But as an affiliate, you get to skip them entirely and only focus on driving that traffic.
What is an effective affiliate funnel?
As an affiliate, you add an extra step to the product's sales funnel. So, you have to make it count by providing some additional value. Give a reason for the prospect to click your affiliate link.
If the prospect is your own client, the additional value is trust. Especially if you have a long-term client relationship, your personal recommendation will likely carry a lot of weight.
If you were a content affiliate writing guides and reviews on your affiliate products, the additional value comes from your expertise in using the product and explaining its features or how it compares to other competing products.
Social media influencers who do affiliate marketing can leverage their wide networks and the engagement with their audience.
Focus on product-audience fit
No matter what promotional channel you use, it all comes down to targeting and product-audience fit. For your funnel to be effective, your affiliate product must offer a solution to a problem that either your clients, website visitors, followers, or members of your network share.
To maximize the number of prospects, choose your affiliate products carefully after testing them yourself. Try to pick the ones that have the strongest demand among your clients or audience. And develop deep knowledge about the products to become a trusted voice in your niche. Trust is a key factor in all channels.
To show the value of the product, you must know what you're talking about. Don't be one of those affiliates who just copy one of the banners and paste it on their social media. And simply wait for the sales to come.
You can also try to stand out by focusing on aspects of the product that others haven't covered. For example, we have a large partner base at Supermetrics but we don't have many content-based affiliate partners creating video content. We have several connectors that lack any video reviews or tutorials. Tapping into this potential could be worth considering (just a hint).
Affiliate funnels for different marketing channels
The ideal affiliate funnel for you is up to your marketing channel and what type of affiliate you are. The AIDA model, consisting of awareness, interest, desire, and action, is not relevant for all affiliate marketers.
The number of stages required for your funnel is determined by the marketing channel you use. Let's go through the different funnels for the 5 main types of affiliate partners.
Marketing agencies
If you work for a marketing agency or offer your own consulting services, chances are your main affiliate marketing channel is to recommend the affiliate product directly to your own clients. The majority of our affiliate partners at Supermetrics fall into this category.
You most likely promote your affiliate offer through word of mouth during one of your calls. Or send a direct message to the prospect. Or you might introduce the affiliate product in your webinar, for example.
Your ability to convince your clients to try the affiliate product relies on the relationship and trust you've built. In many cases, agency affiliates even end up setting up the account for their client themselves after recommending the product.
Since agency affiliates have already established the contact, they're usually able to skip the awareness stage. They can move directly to the desire and action part, where they explain the benefits of the affiliate product and encourage their clients to start a trial or make a purchase.
Bloggers
For content-focused affiliates, the funnel can cover both the awareness and the action stage.
As a blogger, you probably want content that builds your authority and drives as much traffic as possible by focusing on high-volume keywords. But you also need content geared toward lower-volume but high-intent keywords that attracts qualified traffic and conversions.
When it comes to conversions and earning affiliate income, the intent of your keywords should be transactional. To attract visitors with purchase intent to your blog, you need review and comparison keywords. The most common example would be a review article listing products in a certain niche. Each featured product then contains an affiliate link to the merchant's website.
A blogger's ability to drive affiliate sales relies heavily on his/her ability to rank for those review and comparison keywords. And this relies to a great extent on the blogger's domain rating and backlink profile. In addition to content quality, some link building is therefore necessary.
The conversion funnel for bloggers is as much, if not more, about ranking as it's about the content itself. Higher domain rating doesn't mean that you can forget about content quality. But it allows you to choose more competitive and more promising keywords.
Social media influencers
As a marketer leveraging your social media presence for affiliate sales, you're restricted by factors such as character limit, post lifespan, and posting frequency. You also need a wide audience to be able to target relevant followers who can click your affiliate link.
There's a limited number of users who would actually find your posts by searching hashtags, for example. This seems more like an activity for marketers because it's convenient for monitoring purposes. That's why your reach is mostly limited to the people following you or those in your network, depending on the platform.
For the affiliate funnel to work on social media, you have to convince your audience. For example, by sharing your own experience with the product and explaining how it has helped you. Or you could offer them an additional incentive such as a promo code.
The stages of your affiliate funnel on social media depend on whether you have other channels. For example, a website or YouTube channel, where you publish more in-depth reviews. Linking to these channels from your social media instead of using your affiliate link directly could make it seem less promotional and improve your CTR. But you also end up adding another step to your funnel.
PPC experts
Here we should distinguish between two groups of affiliate marketers. Those who work for a marketing agency offering SEO and PPC services to clients. And those who have their own affiliate blog and use paid ads to drive traffic to their website. This section is about the latter group since the former belongs to the marketing agency category.
These PPC affiliates are also distinct from those who use display ads as a way of monetizing their website.
That said, PPC affiliates are not exactly a group of their own. They need to have a landing page where those ads are linking to. This means that they must also be bloggers and use SEO together with their paid ads.
Just keep in mind that you're not able to bid on branded keywords as an affiliate. Or link directly to the merchant's website.
PPC affiliate example
Let's take an example. The search query "best website builders" is a popular keyword that many affiliate marketers are competing over. As a high-volume keyword that has a high purchase intent, it attracts many review websites that use affiliate links to promote products in that niche.
These are all ads that appear before the organic search results. The first three ads are affiliate websites, whereas the fourth one is a merchant selling their own product. It's not hard to find such examples of review keywords where most of the ads are from affiliate marketers.
The affiliate funnel of these affiliate websites doesn't differ from the usual funnel of blogger affiliates. The only difference is that they have to pay for the clicks and the visitors have to click an ad to land on their website. Since these affiliates don't appear in the organic first page search results, they're using an alternative strategy to compete for the same traffic. Two of them have a domain rating in the 20–30 range. This means they wouldn't be able to compete with the websites in the top organic results.
Here's what the SERP looks like for organic results. All websites have a DR higher than 70.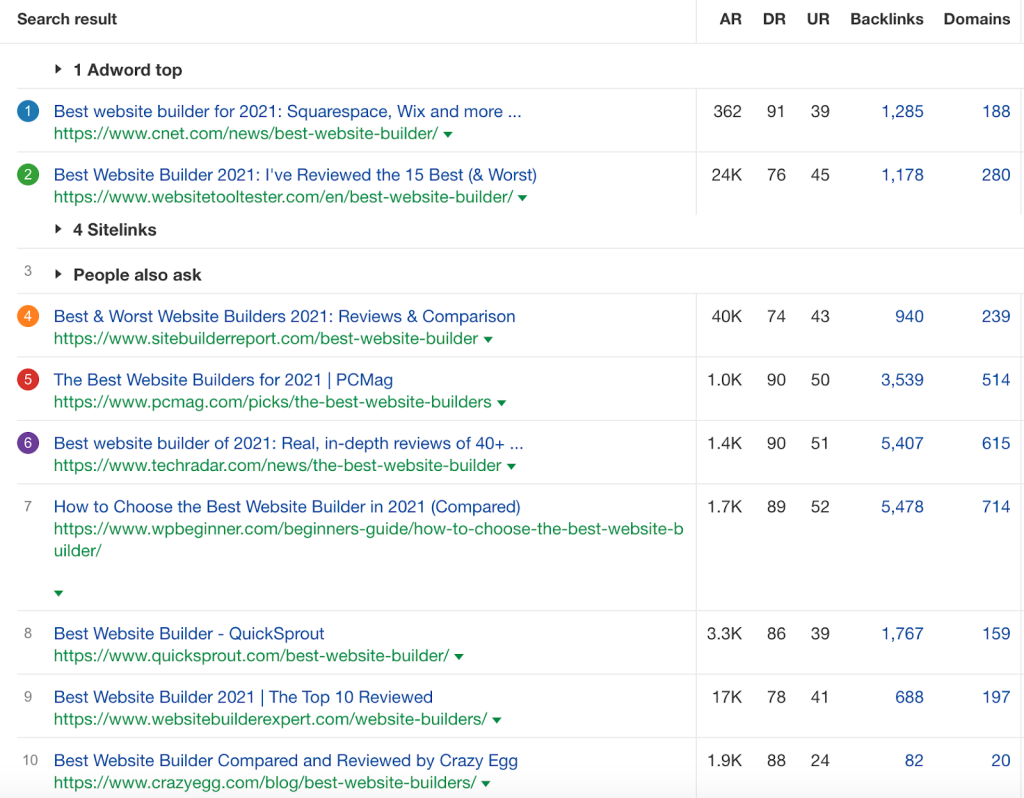 Using paid ads can be a good way for affiliates to get visibility at a stage where their own authority isn't sufficient for ranking for competitive keywords.
While users are increasingly resistant to ads, bidding on high-volume keywords will guarantee you will get at least some traffic. And with review keywords, you're mainly competing against other affiliate websites rather than the merchants themselves.
Email marketers
Email marketing is a channel used to some extent by almost all affiliate marketers. The affiliate funnel may consist of having a newsletter subscription form on your website and promoting it with CTAs in your articles. Or you might use it as a way to provide your visitors access to gated content. Once subscribed, these visitors receive your newsletter where you've inserted your affiliate link and ideally offered some special perks—a promo code in most cases.
Another funnel for email affiliate marketing would be simply targeting your own clients or contacts in your network who would seem like good prospects for the promotion.
The advantage of using email for affiliate marketing is that you can freely link to the merchant's website and share your promo code, for example, without violating any terms and conditions.
The challenge is obviously having your own email list of relevant subscribers who could potentially purchase whatever product you're promoting. With an affiliate link and promo code, you need an audience that's beyond the awareness stage and as close to action as possible.
Conclusion
What all of this evaluation of the affiliate funnel builds up to is that you should choose your affiliate offers carefully. You might as well let go of the usual models such as AIDA and only focus on product-audience fit. For many affiliates, the awareness and interest stages of the funnel are irrelevant since they're not what drives conversions and affiliate commissions.
To choose the best affiliate funnel for you, try to first find affiliate products whose niche, price, competition, and demand seem to match with your primary marketing channel and audience. Then experiment with different strategies to find out how to maximize your conversions.
For more affiliate marketing tips, check our post about boosting affiliate conversions. And join our Supermetrics partner program to earn 20% recurring commissions from each sale.
---
About Johannes Rastas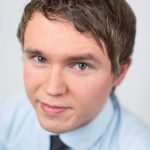 A Partner Marketing Manager at Supermetrics, Johannes focuses on expanding the Supermetrics partner program and collaborating with their existing partners. He also works with SEO and content on a daily basis. Feel free to contact him on LinkedIn.
Turn your marketing data into opportunity
We streamline your marketing data so you can focus on the insights.